Strategy: The Unseen Partner for Workplace Design
January 05, 2023 | By Sonya Dufner
Today, nearly every industry and company are faced with a competitive climate. Our clients are looking for strategic partners to help make decisions about not only their real estate portfolios, but how to best support their talent through new policy language, work point design choices, service design strategies, amenities, and location strategies. This is a subtle but important shift. Our consultative work is no longer triggered by real estate expirations. As a result, we see our services and team evolving.
In addition to rapid changes in the marketplace, we are increasingly seeing a more diverse client — a multi-headed group of decision makers that includes human resources, IT, and environmental, social, and governance (ESG) commitments — in addition to the real estate and business leaders who traditionally drive change within an organization. This means more considerations around employees and talent are being brought to the table to figure out what the future holds for an organization. In turn, we are bringing a wider range of skill sets and expertise into the conversation, which ultimately has changed the dynamic of how we collaborate with clients to develop impactful strategies.
Research
Navigating today's new normal requires up-to-date data and measurements around new industry metrics. For example, square footage allocations per seat as benchmarks are no longer relative. Informed insights and benchmarking innovative concepts from different industries, such as hospitality, help to build a sound strategy around organization design, programming an environment, training on new technologies, policy, protocols, and communication strategy. Research should also look inward. Going forward, workplace metrics won't be about days in the office, but dwell times for different types of work settings, meeting spaces, and gathering areas — analyzing data around how many people and how long they use a space to inform design strategies.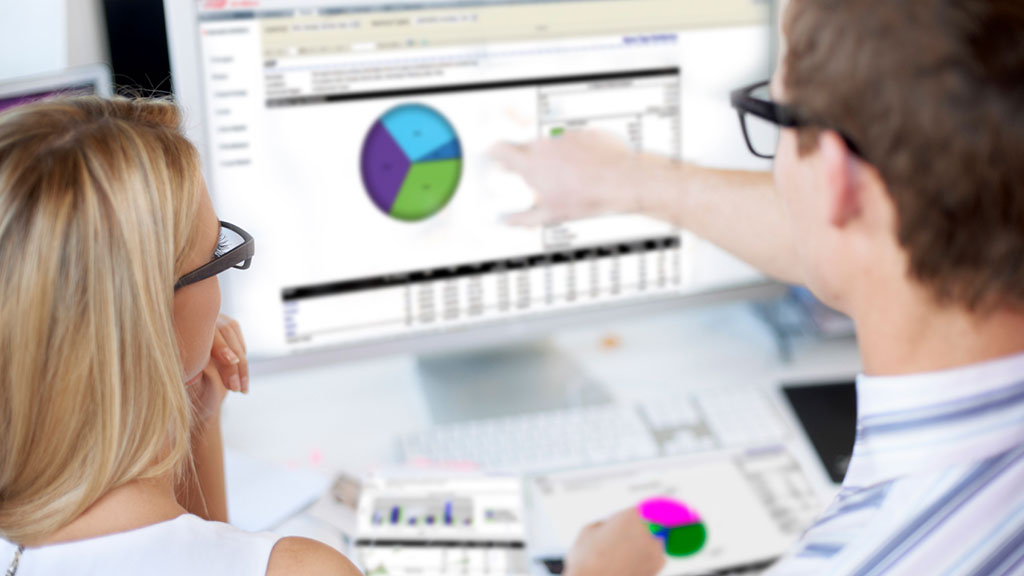 Strategy
Before design planning can begin, strategists typically evaluate considerations including location, size, cost, portfolio mix, and location strategy. Client discussions often being with the integration of talent and business leaders, workflow, collaboration styles, and culture strategy We use each engagement with employees to start to build consensus around new ways of working and operations about how to program and activate space. One approach to this utilizes a Monte Carlo simulation model to support planning for talent, growth, and evolving business needs. Today, we see that employers are focused on supporting training around facilitating hybrid meetings, inclusivity, and adaptable design to support work, well-being, social events, and more.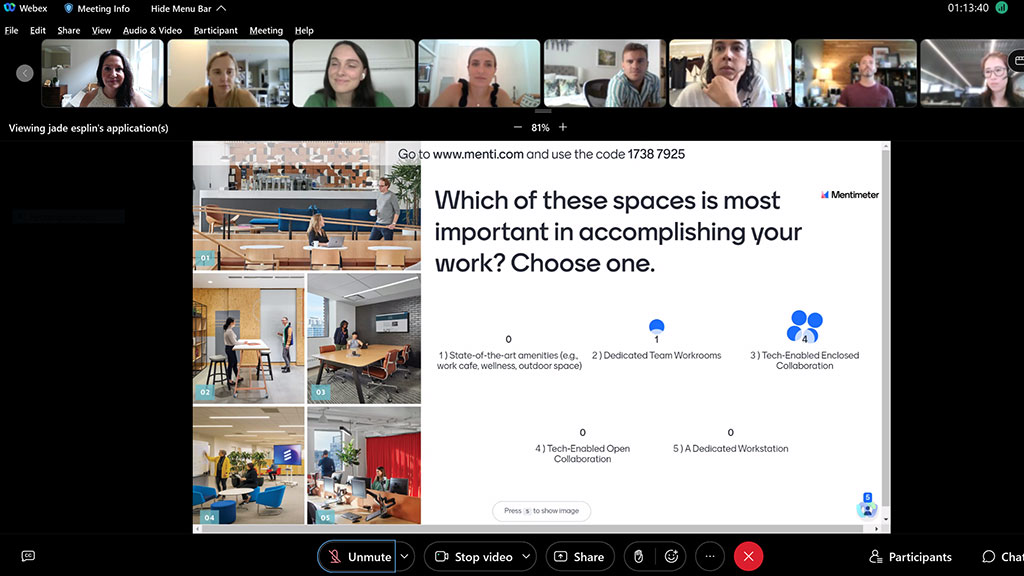 Design
The future of the office must be a destination rather than an obligation. We know that design is an attractor to get people into an office, so we need spaces that create opportunities for engagement, interaction, and fun. As we reimagine the future, we need to think about how to evoke a feeling of joy, and joy at work is an important part of the human experience.
When paired with new technology to support equitable policies, behavior often adjusts into place naturally. Defining around purpose is step one. A few questions we ask any organization: How are teams and individuals actually working today? What value are people getting out of being in the office? Could people get more value if the workplace were different or used differently? How can the workplace be more efficiently aligned with ideal work patterns?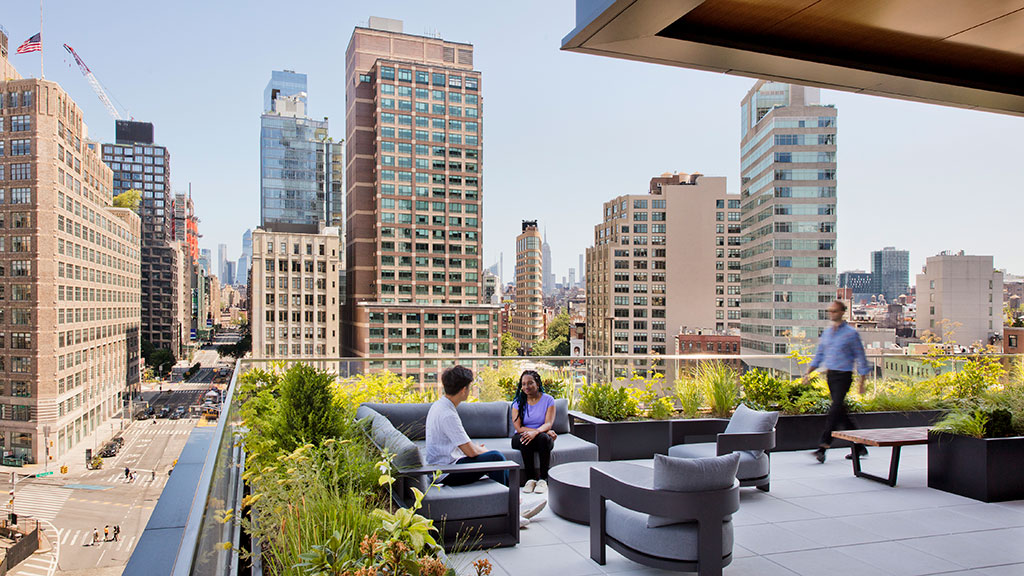 New Roles
With this approach, we are seeing a range of new talent and disciplines integrating with our consulting and design teams, such as user experience, digital designers, economists, innovation strategy, data intelligence, hospitality, and service design experts. It's no longer about just the architecture and interiors. Space needs to be responsive, accommodate more than one function, and be flexible over time. These new skill sets augment our design work to ensure a workplace is living, breathing, and evolving as needed.
Successful strategies use predictive analytics and take into consideration how design is integrated with employee behaviors and employer policies. People, and their experience at work, are at the heart of what we do. However, we are in a moment where clients are coming to us with complex problems to solve. This involves a lot of experimentation to get a workplace program just right, and how we create a solution for one part of the business or part of the world may require a different strategy for different locations. When business can change at a moment's notice for reasons beyond control, we need to develop adaptable real estate strategies and design space that can flex quickly.
For media inquiries, email .