Hybrid Is Here to Stay: 5 Considerations for Creating a Better Hybrid Experience
May 02, 2022 | By Janet Pogue McLaurin
Editor's note: This article originally appeared in Work Design Magazine.
Attracting people back to the office is a high priority for most organizations. After two years of remote work and several false starts of return to the office planning, many organizations are beginning to bring employees back to the office in earnest this spring. Despite many surveys showing that the majority of workers prefer remote and hybrid work, some managers still think in-office work is the only solution. Google employees returned to the office in April and Google's former head of HR, Laszlo Bock, told Bloomberg that hybrid work won't last because leaders find it difficult to lead virtually. In fact, according to Fortune, three out of five managers believe that remote work is on the wane and workers will be back in the office full-time by the end of this year.
But the needs of managers are brushing up against worker empowerment. Under the Great Resignation or Great Rethink, workers are reassessing their personal lives, who they work for, and how they want to spend their time. Work has changed and so have workers' expectations. The idea that work is where you are, not what you do, has become antiquated. Many believe that new work patterns will continue, and hybrid work is here to stay. So, what does this shift to more hybrid work/lifestyles mean for the workplace, amenities, neighborhoods, and cities?
Here are five reasons why hybrid work is here to stay, including design implications that can help guide organizations to create a better, people-centric hybrid workplace experience: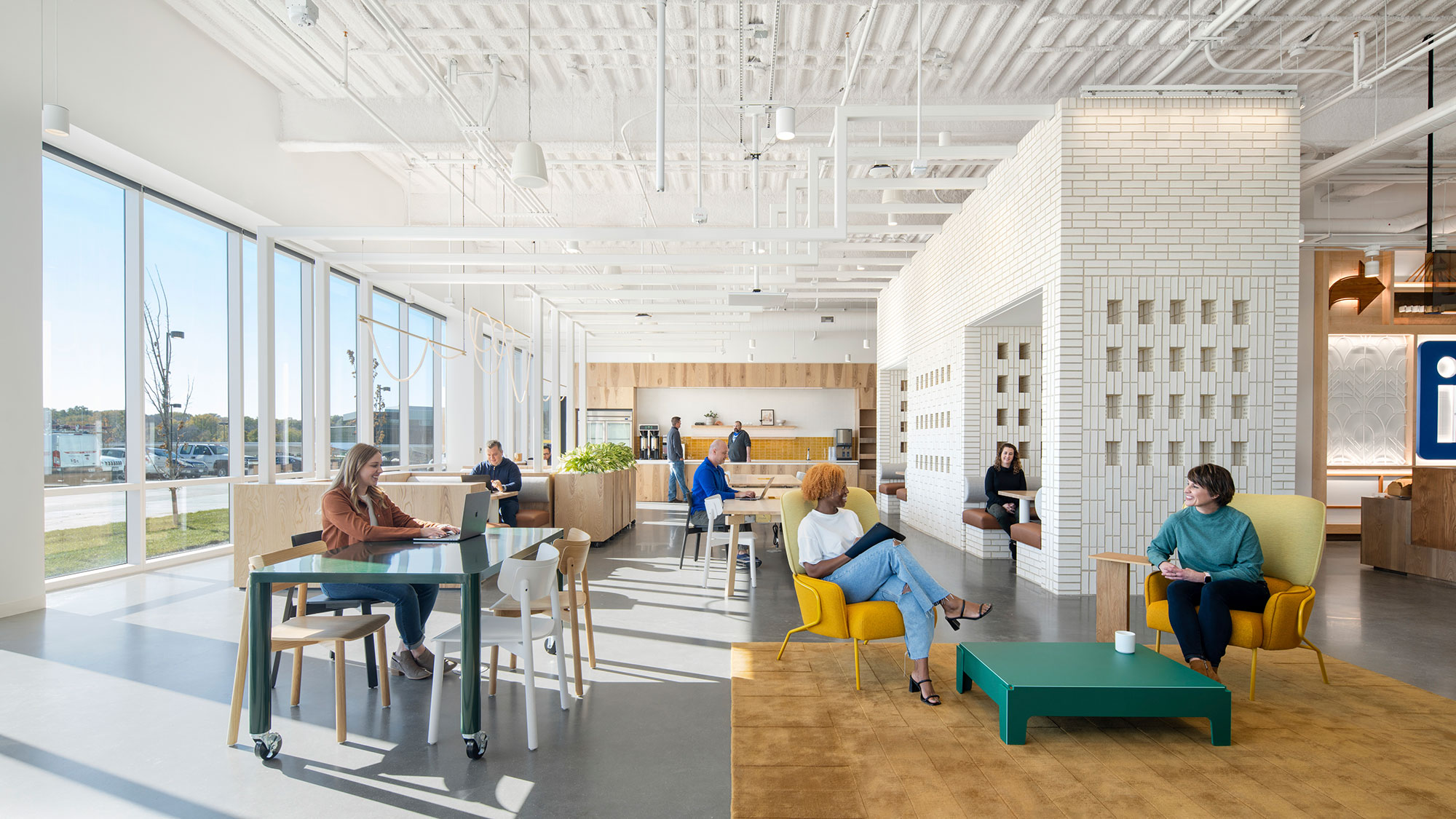 1. Even pre-pandemic, the most innovative companies had already adopted hybrid work.
The word "hybrid" may be new, but mobility is certainly not new. Most employees were not in the office 100% of their time pre-pandemic. According to Gensler's Workplace Survey 2020 research right before the pandemic started, the average of U.S. workers spent 81% of their time in the office and workers at the most innovative companies (defined as companies who reported being recently ranked on the Best Places to Work, Most Admired, and Most Innovative company lists) were only in the office 67% of the time, or 3.3 days per week. Since 2016, innovators who spent some time working away from the office reported higher job satisfaction, more meaning, and better managerial relationships. For innovators, the office is just one of the many places where work happens. And this also means that managers at the most innovative companies have already figured out how to lead within a culture that values both in-person and virtual work.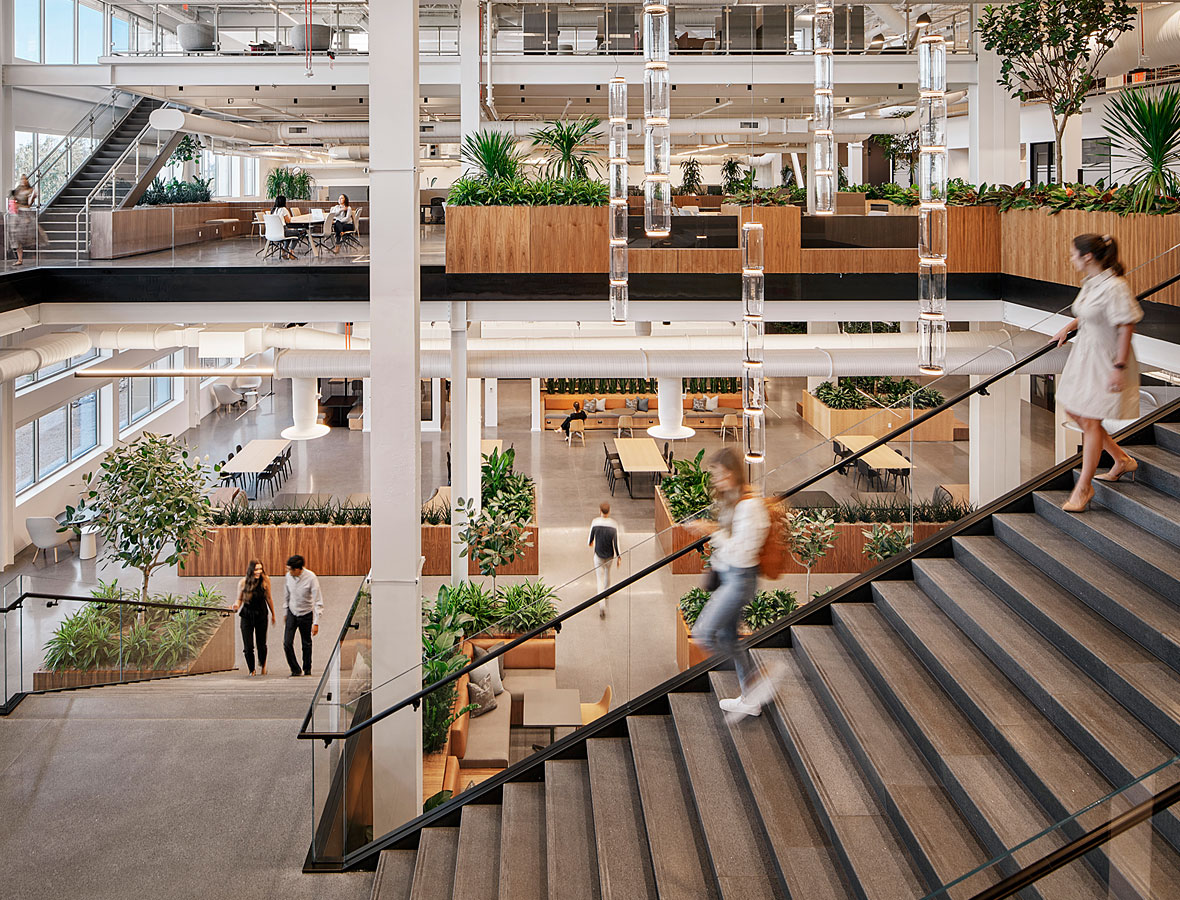 Workplace Performance Index
Interested in learning how your workplace is supporting workers and driving your business outcomes? Discover more with our WPIx.
The rise of hybrid work is evident in China, where remote work shifted from working from home to working from anywhere after Chinese workers had returned in the office in 2021. According to Gensler's 2021 China Workplace Survey, employees reported spending 59% of their time at the office, which is only slightly less than in 2016. Chinese workers reported spending 22% of a typical work week at coworking sites, alternative office locations, client sites, business travel, and non-office locations.
Design Implications: As global companies develop their return to office policies, 'full-time back at the office' may not mean 100% of the work week. Employees have a new understanding of how, when, and where they work best. Gensler's City Pulse research shows that when people have an opportunity to work both in and out of the office, they are more optimistic about their cities and their job prospects. Central Business Districts should strive to be less 9-5 and more 24/7, providing great place amenities and experiences that keep residents engaged after the workday ends. Employers should encourage employees' relationships with surrounding public amenities — as these are often the preferred places for mentorship or socializing.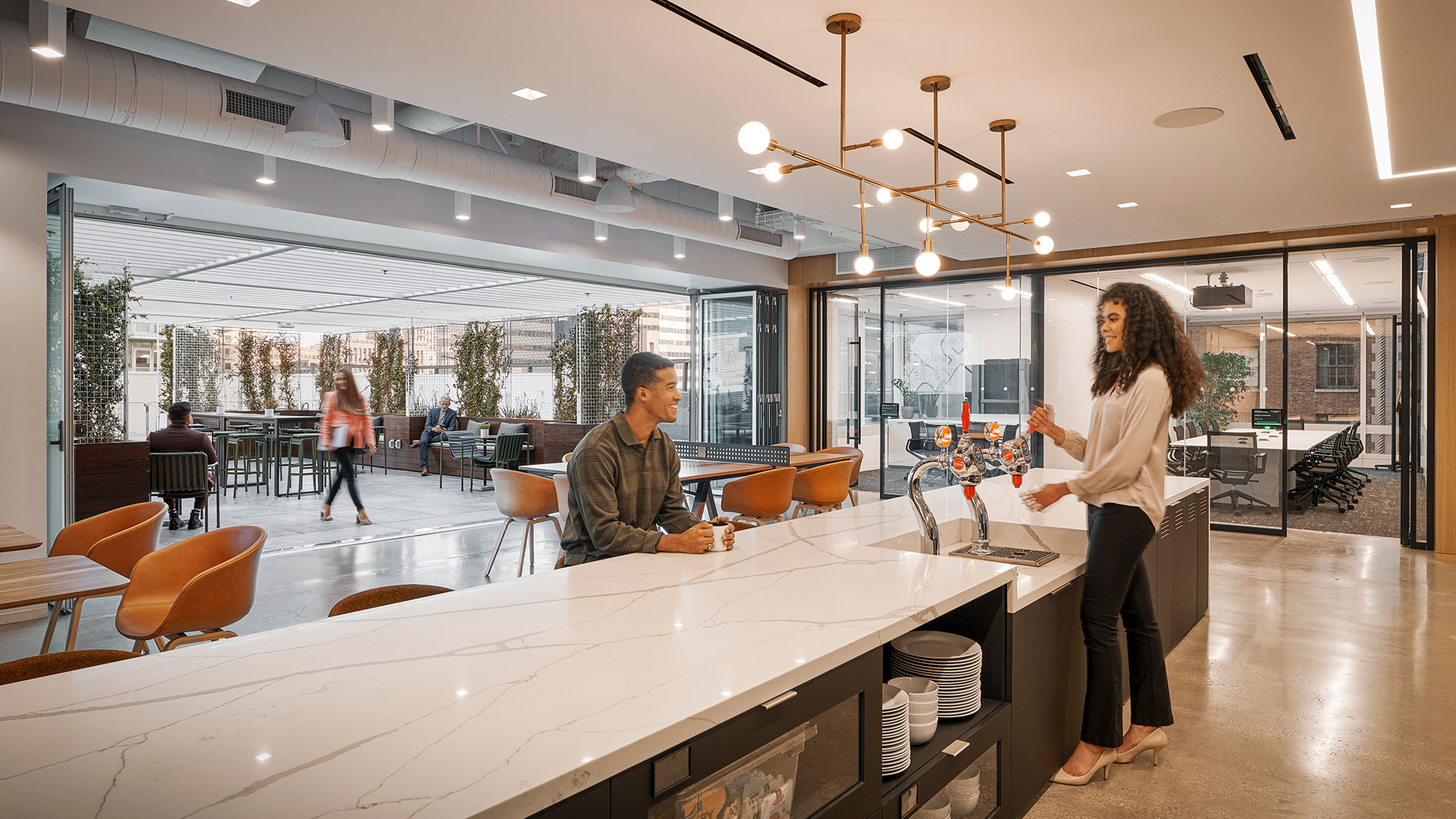 2. The role of the office has changed.
Not only have work and expectations changed, but the reasons to come back to the office have also changed. "Working in-person with my team/colleagues" is cited as the universal top reason to return to the office, regardless of geographic location, industry, or generation. In the U.S., informal connections and socializing with colleagues are also cited in the top three. However, "to focus on my work" is reported in the top four in the U.S. and in the top two or three reasons in China, India, and Europe. While some knowledge workers prefer home for deep concentrative work due to lack of distraction, not everyone can do individual focus work remotely. This is particularly true of younger generations, who rank maximizing individual productivity as a key reason to come into the office.
Design Implications: Rethink the work experience with more intention on how people will use it, especially for the work activities that people can't do remotely. Provide the right mix of spaces for group work — spaces to meet, to brainstorm, to meet one-on-one, to connect informally, as well as increase access to more private spaces and provide distraction-free spaces for deep concentration for people who need the office to focus. Don't forget space planning, desk reservations, and utilization management as a key placeholder for these spaces.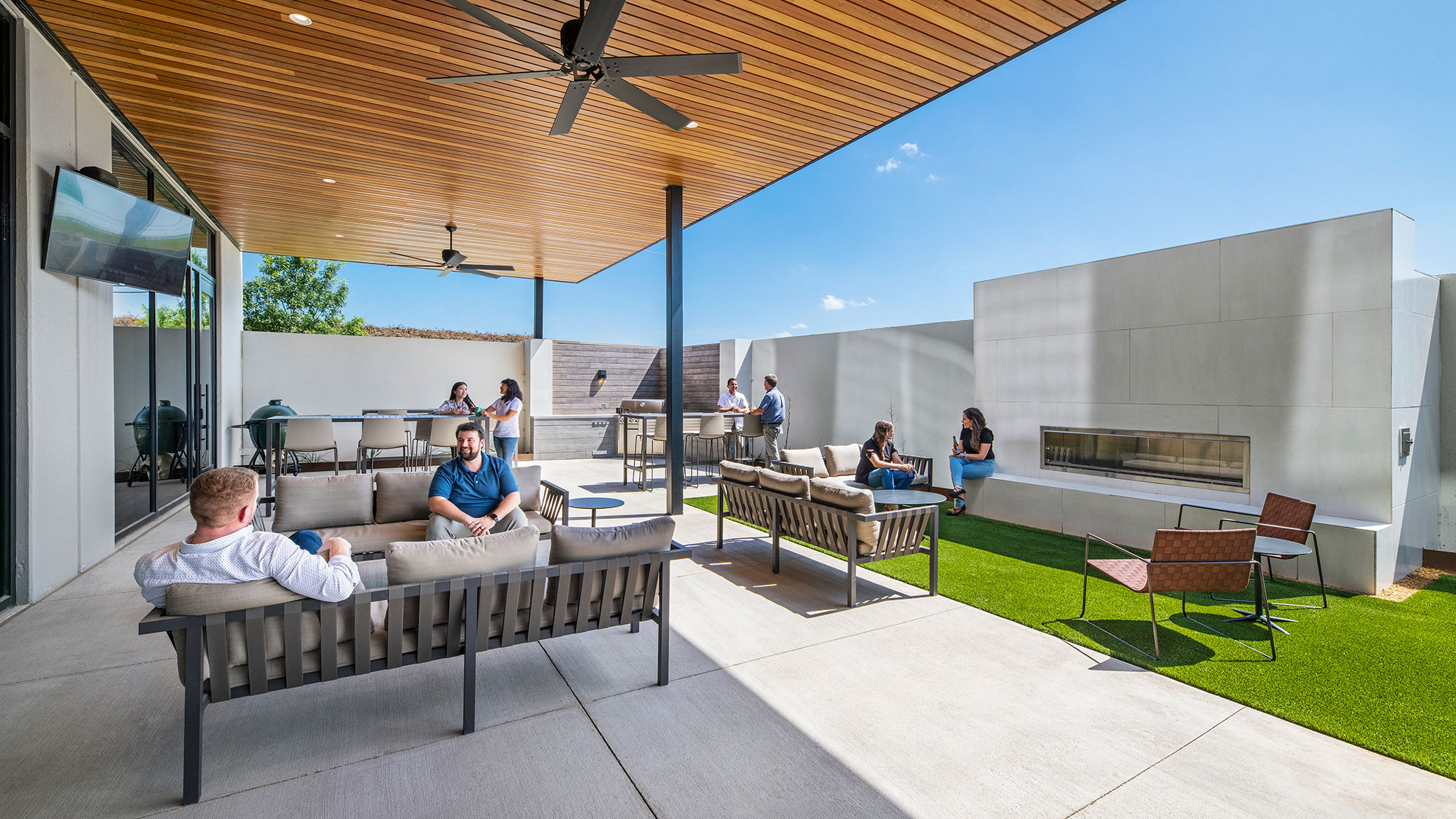 3. Work demands an ecosystem of spaces equipped for myriad activities.
Top performers value the office for creative and ideation tasks, as well as deep concentration. This is especially true for Gen Z, the youngest generation entering the workforce right now. New college graduates are accustomed to using their whole college campus for group learning, individual study, and socializing. Just like college campuses, the workplace will need to provide a variety of spaces — not only for gathering and community spaces to build relationships and access mentorship, but also for individual, quiet spaces to reflect or concentrate.
Coffee shops, libraries, parks, and other third places play a critical role in the new workplace ecosystem. Younger generations, in particular Gen Z, view third places as essential places for work, often preferring these spaces instead of the office for socializing, as well as getting/receiving feedback on project work and for unplanned meetings.
Design Implications: Consider a corporate campus or neighborhood as an ecosystem of places to work both in and out of the office. Equip amenities, outdoor spaces, and working lobbies to work and make them easily accessible by assisting top performers in locating people, spaces, and conference rooms. Landlords and developers should rethink common areas to activate spaces between buildings, create terraces and rooftops, or open up part of the ground floor to create 'third places' within existing buildings.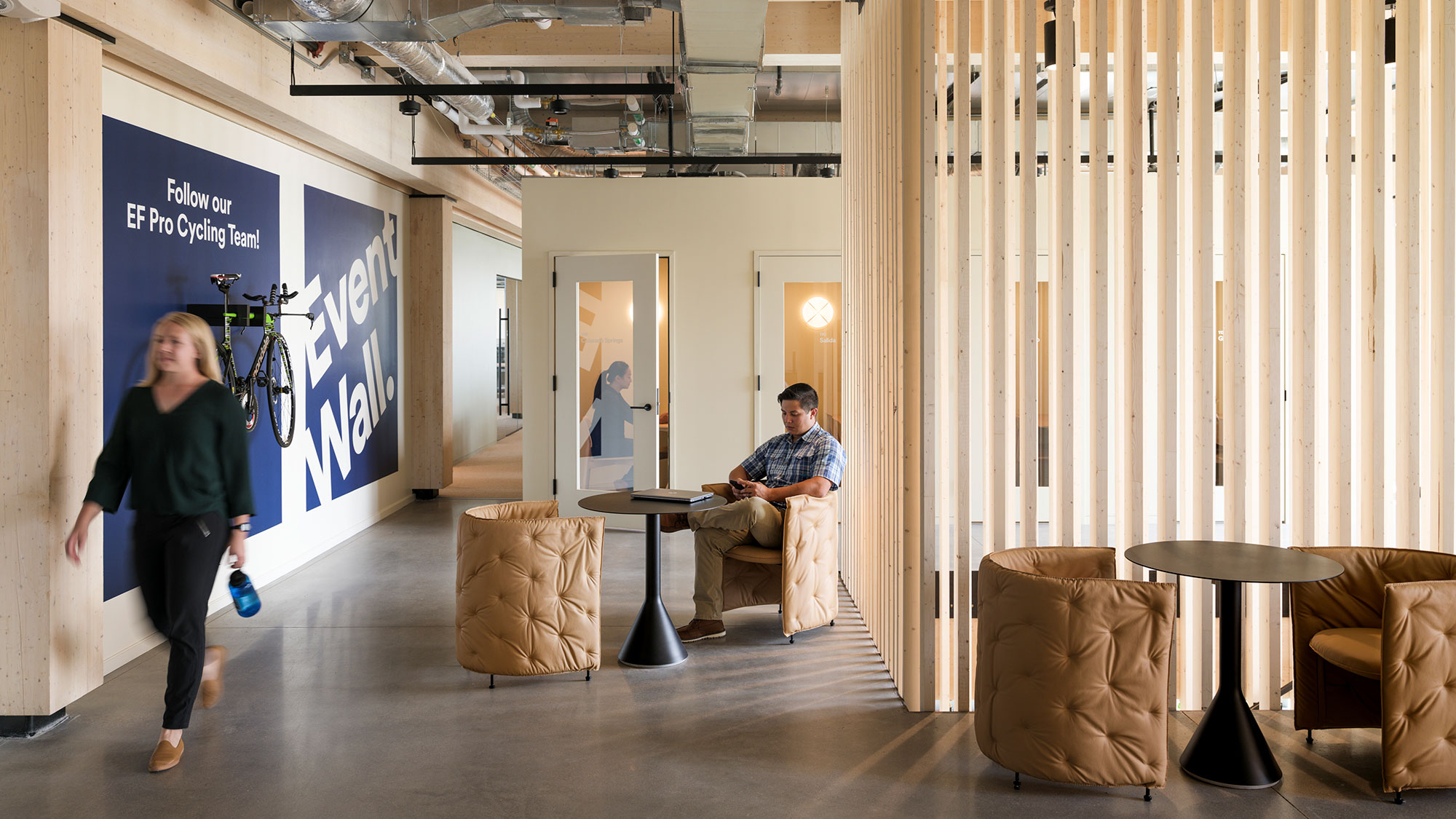 4. Investments in well-being are valued more than ever.
People need to feel that their health and safety are prioritized as they return to the office. The pandemic revealed that social and mental well-being are also equally critical priorities. A workplace must put the well-being of employees front and center.
Design Implications: Create better air flow, touchless experiences, and more access to outdoors with usable terraces and rooftops. Ground floor zones open to the outside can also be an extension of the tenant workspace or retail area. Design buildings with operable windows or glazing that slides open to the outdoors. Bring nature indoors with biophilia and natural light. Consider architectural nudges to foster movement for building occupants like open staircases, activity-based planning, and walking paths to improve occupant well-being. Provide places to connect and build relationships, as well as places to be alone, reflect, refresh, and recharge for mental and social well-being.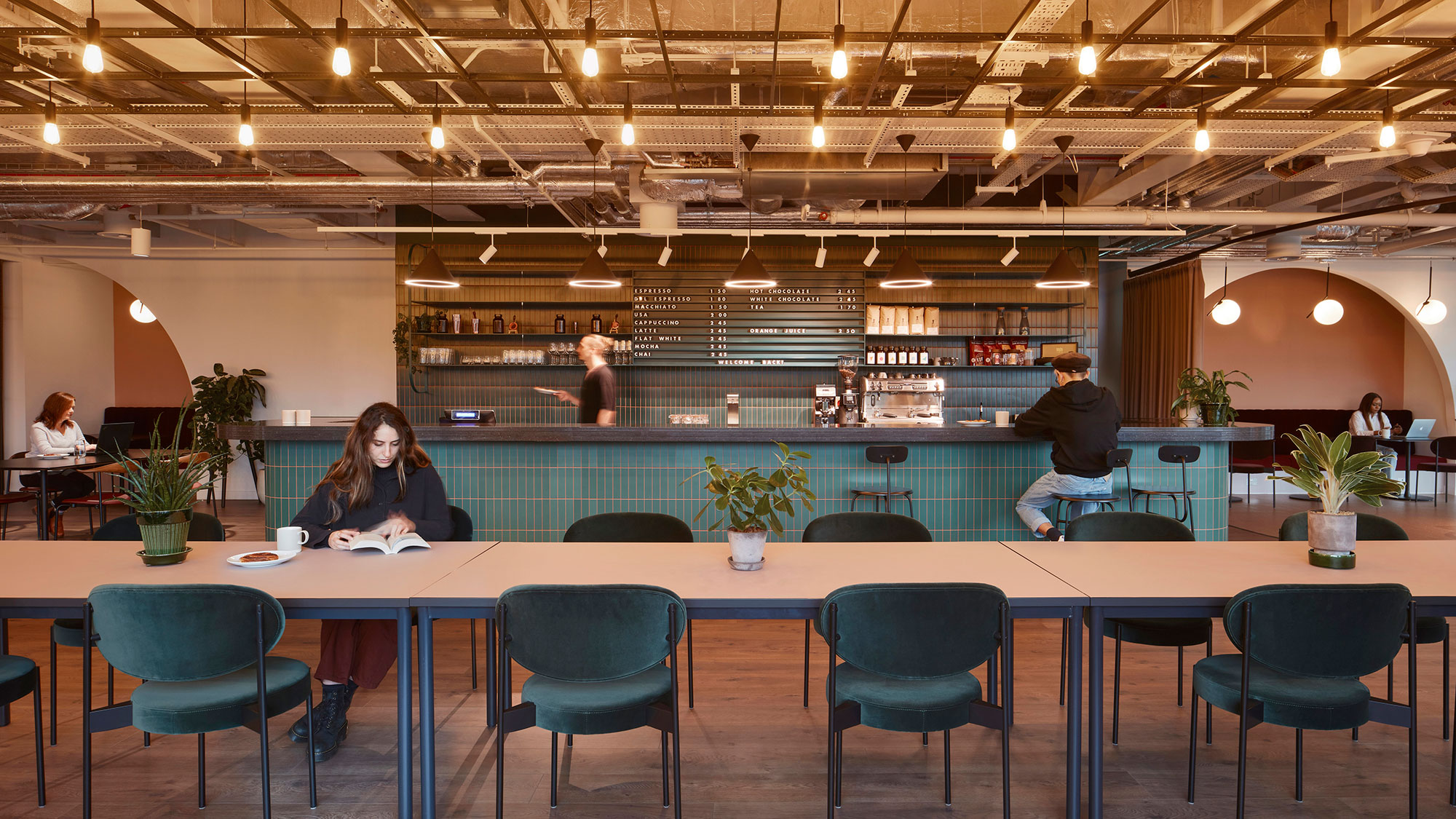 5. Fostering equity and inclusion is critical — both in and out of the office.
The workplace plays an important role in society — it is a melting pot where different cultures, races, and generations naturally build personal and professional relationships. The role of the office to create a sense of belonging can build trust and lead to stronger relationships, which in turn, foster innovation. Designing for a broad spectrum of abilities and life experiences will be key. Workplaces should be designed to reflect each organization's unique culture and purpose and create inclusive and equitable experiences for those in-person at the office AND those working remotely. The value of future spaces will be determined by the experiences they provide, how well they address all employees' needs and expectations, and the reporting and analytics that surround these metrics.
Design Implications: Consider the full range of individuals who will use the space and design for all, addressing universal design, as well as psychological safety. Understand how the spaces are being utilized and how individuals want those spaces to be utilized for the future of their workplace. Incorporate local influences to reflect all employees. Explore opening the ground level to engage the local community. Everyone has unconscious biases, so an inclusive and participatory design process can help companies listen, understand, and incorporate what is valued and important to all employees.
An opportunity to reimagine a better workplace
The pandemic has created fundamental shifts — not only for how people work, but for employee and employer priorities and expectations. The years to come will be about experimenting with new ways of working and piloting new space types and layouts by utilizing space management systems and analytics, both in the office and working remotely. The purpose of the office will be about bringing people together to collaborate with teams, connect and build culture, but also to support individual work. Designers should use this time to create compelling destinations with an ecosystem of places to work.
This is not a time to return to old models, but rather, an opportunity to envision a new workplace — to rethink the purpose, mix of work activities and spaces, and the work experience to be more compelling and people-centric. Organizations can navigate this emerging new reality by creating inclusive, welcoming environments where people can come together with a renewed sense of belonging, where coaching and mentoring occur naturally, and where everyone can thrive.
For media inquiries, email .