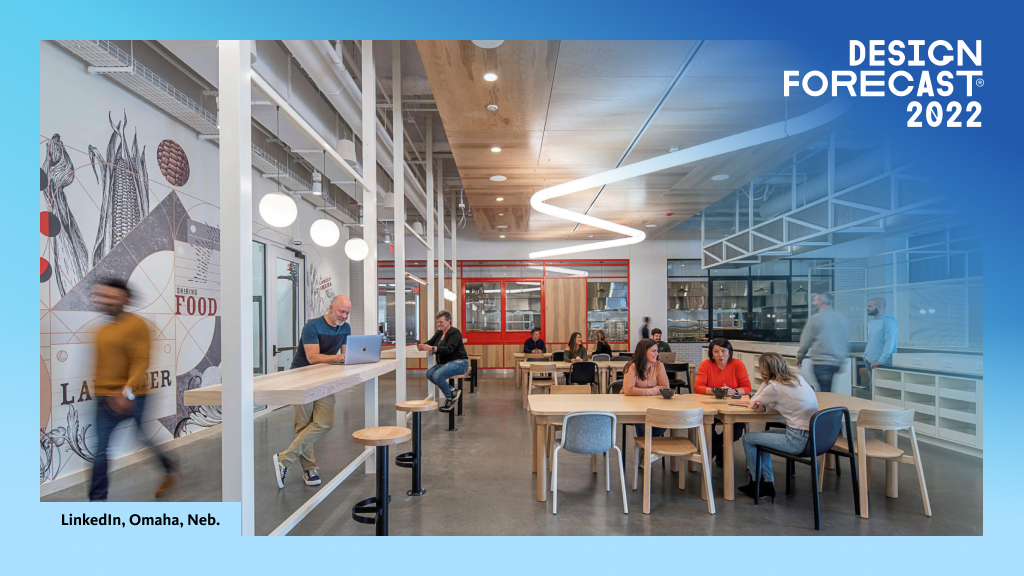 WEBINAR:
WORKPLACE
THE EXPERIMENTAL, EXPERIENTIAL OFFICE:
WHAT WORKPLACE CAN LEARN FROM RETAIL, EDUCATION, AND AIRPORTS
With a return to the office and a shift toward more hybrid or flexible work, the workplace is increasingly being seen as a "destination" that offers experiences employees can't get working remotely. Top-performing companies understand the power of the workplace for helping their people thrive, as well as driving creativity and innovation.
Toward this end, the office sector can take cues from other space types — such as retail, education, and airports — who need to provide compelling hybrid destination environments to compete. Just as these industries have had to evolve to keep pace with consumers' changing needs, so too must offices adapt to workers' evolving behaviors in order to stay relevant.
In this webinar, Gensler's Global Director Workplace Research Janet Pogue McLaurin and Work Sector Leader Natalie Engels share what they've learned from helping clients across multiple industries navigate this new workplace ecosystem. We'll hear from Gensler's leaders in retail, education, and aviation — Design Director Carlos Martínez, Strategy Lab Director Patricia Nobre, and Design Director Melissa Mizell — about what the workplace can learn from these unique environments.
Watch the webinar and download Gensler's Design Forecast 2022 to discover the five meta trends of the future of work.