The tech industry is facing scrutiny from all angles, while also undergoing big changes in work practices and resilience strategies. There's never been a more critical time to experiment with new work models and embrace initiatives that rebuild community and trust, both within their workplaces and with the world at large.
01
Pilot projects and test labs will be the norm.
Pre-pandemic, pilot projects were occasionally used but often effective opportunities to temporarily test out different workplace models without investing in an office-wide makeover. Now, they're becoming more widely used — and more permanent.
Pilot programs allow companies to explore
new furniture systems, experiment with inclusive collaboration technologies, investigate modular architecture, and explore sustainable workplace strategies, such as low-carbon building materials.
02
Design will help tech become a better member of the community.
Meaningful
design and inclusive programming
will help the tech workplace focus on spaces that bring the community in. These public-facing space types — reception, all-hands, and culinary spaces — are opportunities for programming that establish tech as good neighbors and contributing members of the cities and suburbs in which they establish themselves.
03
Ongoing interest in health will push wellness amenities.
The pandemic has resulted in a
heightened interest in wellness in the workplace
, a trend that continues to increasingly focus on mental health, personal relationships, and self-care. The next generation of wellness amenities will stitch together quiet rooms, prayer and meditation rooms, and
biophilic spaces
to create a wellness ecosystem that provides opportunities for reflection and self-betterment in an uncertain and unpredictable world.
04
Workplace metrics graduate from basic algebra.
Instead of basing programming metrics on a single workplace population (such as in-office workers), the tech industry is taking a much more nuanced approach to developing program calculators that address both a variety of work populations and a variety of workplace postures. The new metrics not only address a shift in workplace demographics and patterns of attendance, but they also provide a new set of levers that allow for
unprecedented experimentation and flexibility
— critical given the unknowns both now and post-pandemic. When linked with utilization sensors and dashboards, they allow for agile, real-time adjustments of sharing ratios, furniture settings, and attendance policies.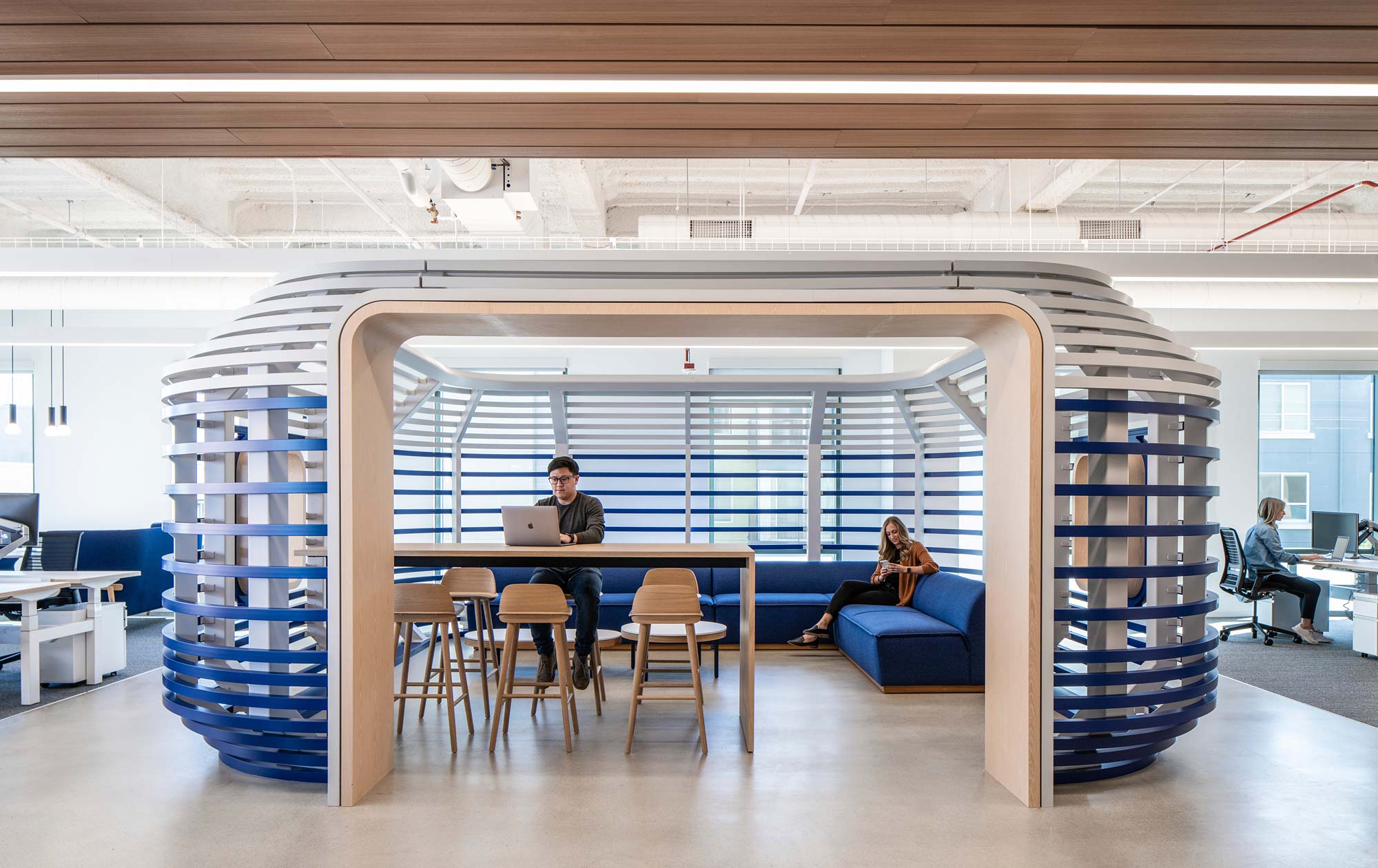 "We're seeing a lot of clients want to test a site or location that has a variety of people to simulate what a future work environment is going to be."
— Natalie Engels, Global Work Sector Leader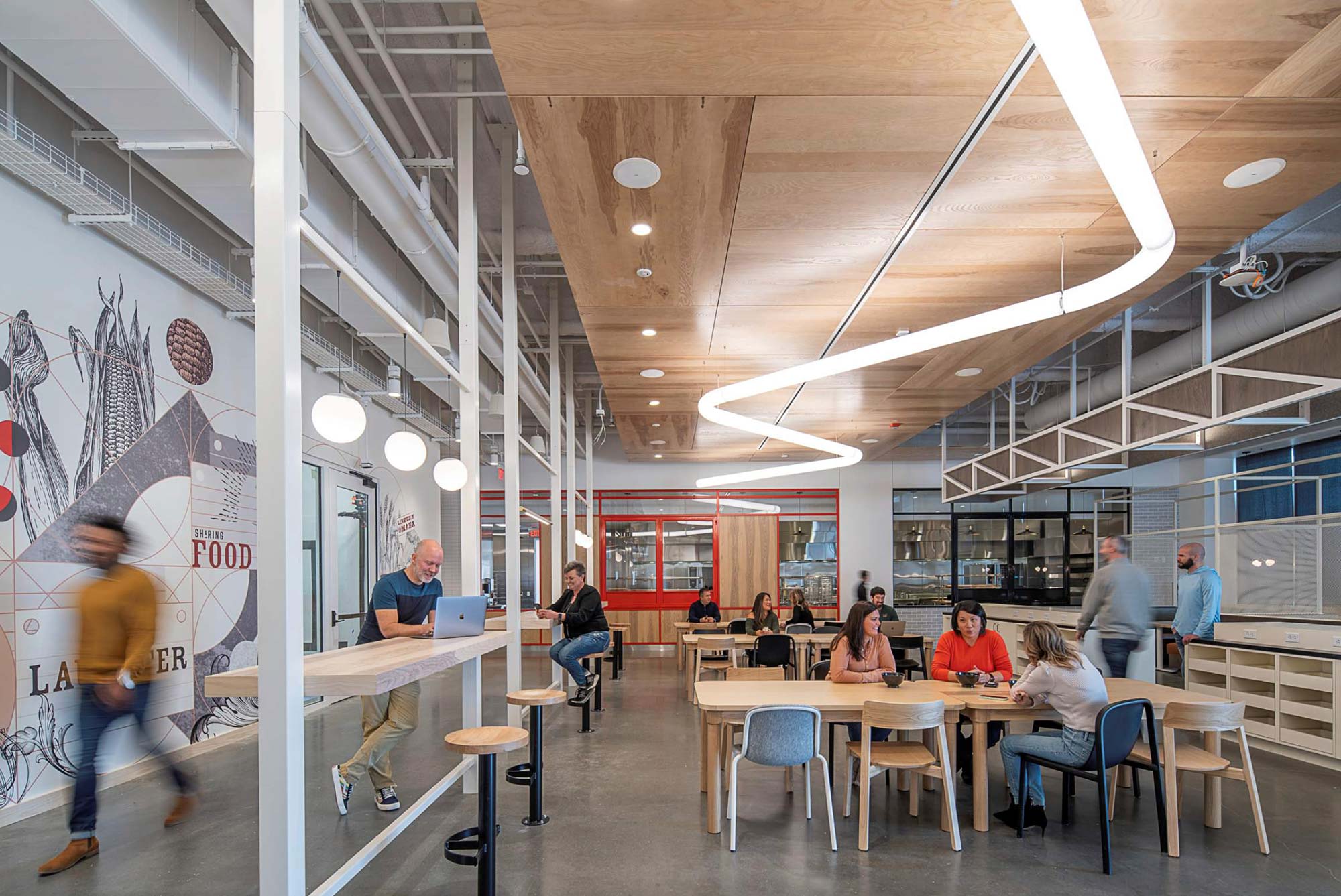 This technology company's campus creates an inviting, inclusive space for employees to connect with global teams. The dynamic, hybrid work environment supports autonomy and choice with places to focus, connect, and express team identity, such as focus zones, coworking neighborhoods, respite rooms, and unique food and beverage offerings.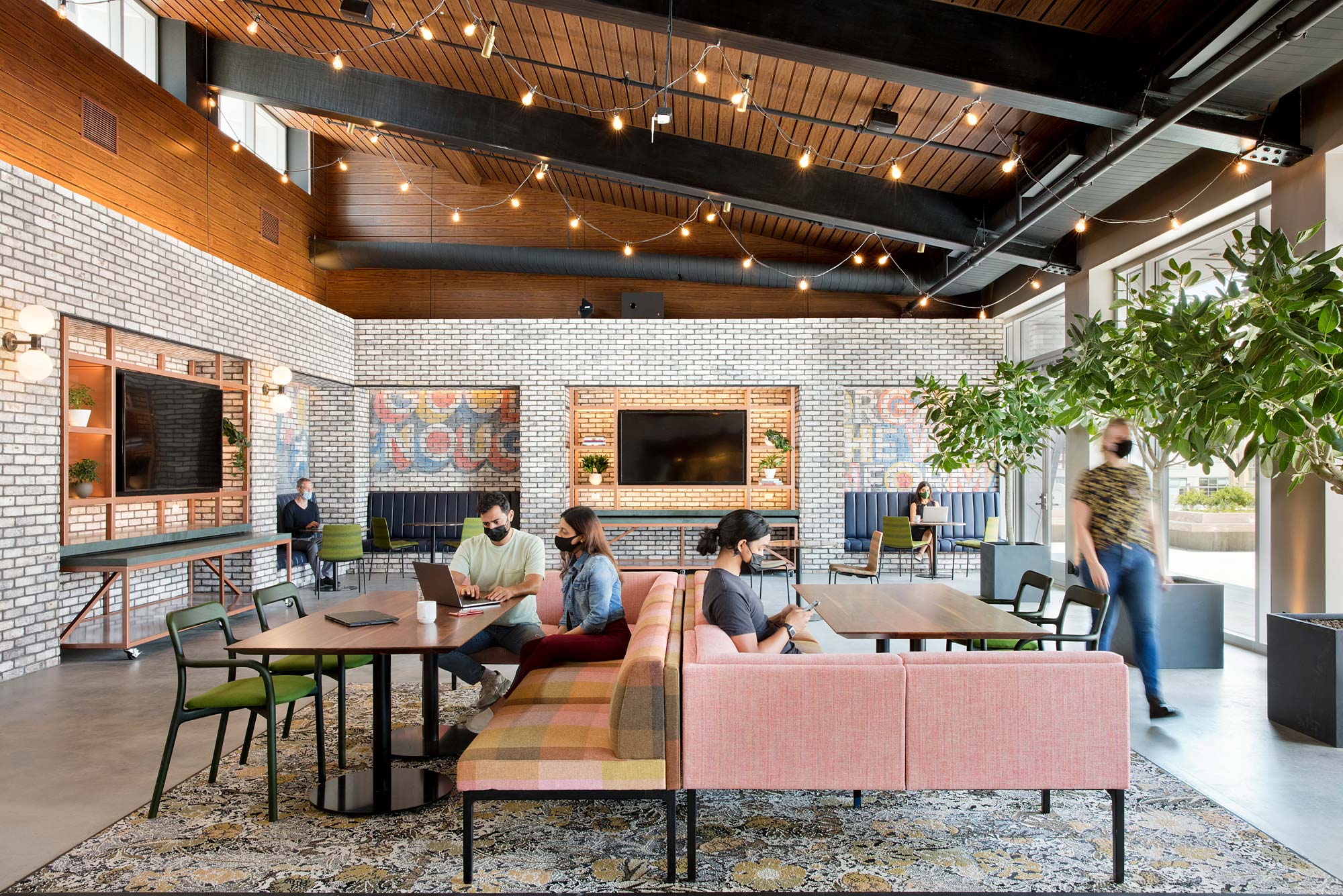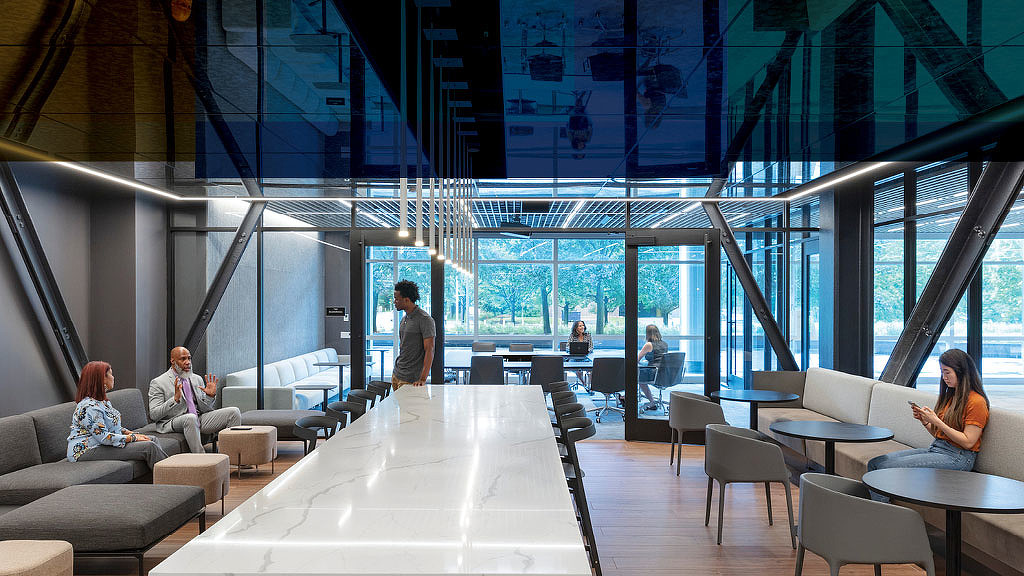 Amid a constantly evolving pandemic, how are companies and employees planning for a return to the office? Gensler's workplace survey research offers some insights.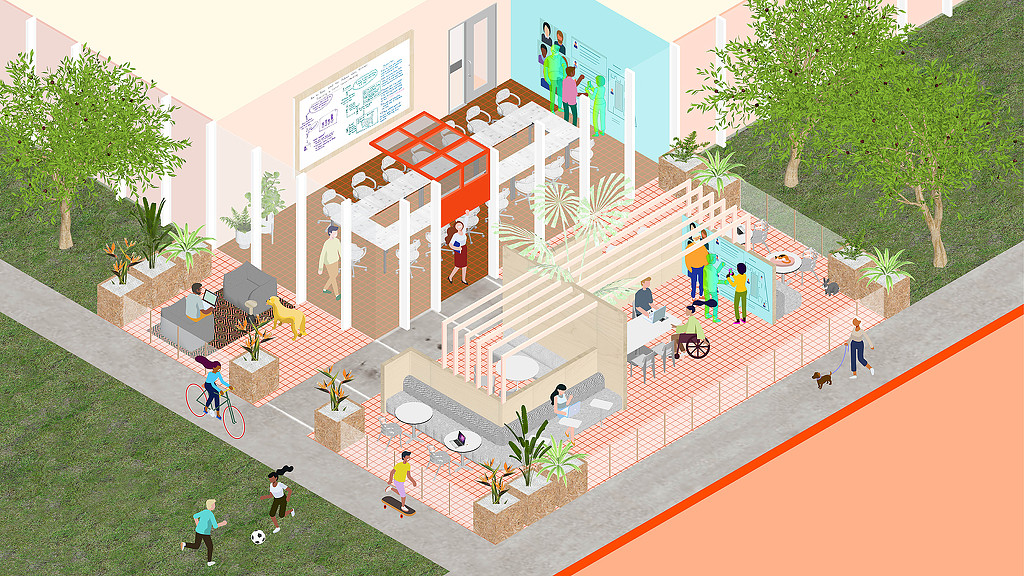 As we plot our returns to the workplace, there's a need to craft new routines that address the new behaviors that we've honed in our remote work experiences.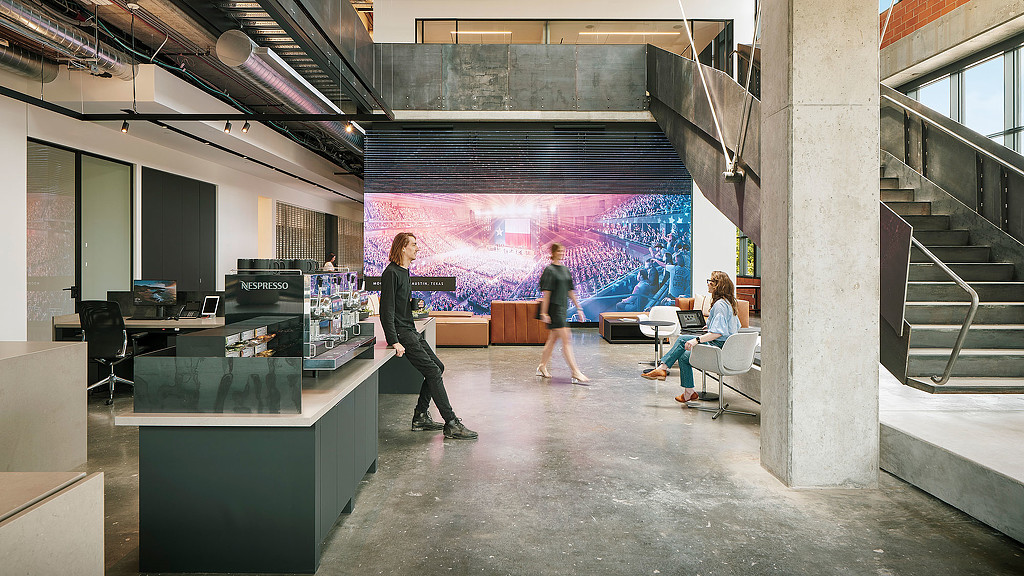 The preferences and workstyles of our younger workers will increasingly define the future of the workplace for everyone. How will this impact how we work? We uncovered some distinct generational differences for how generations prefer to work and how they value the office differently.
"As we look ahead and reexamine policies, there's an urgent need to craft new routines that reinstate work/life boundaries."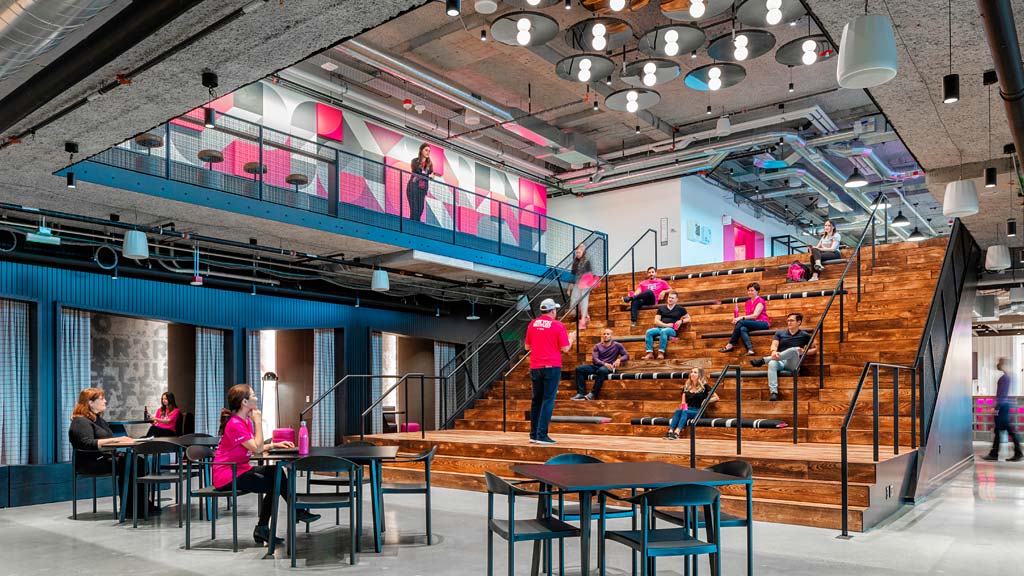 Bellevue, Washington
T-Mobile's renovated campus headquarters encompasses over 1,000,000 square feet of workspace designed to promote innovative strategy and collaboration.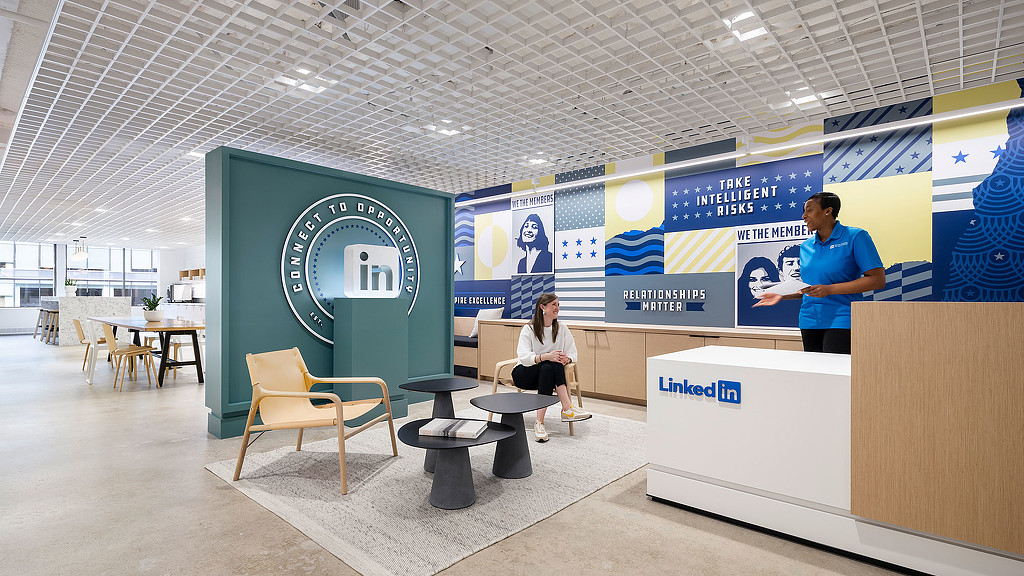 Washington, D.C.
LinkedIn recently moved its approximately 3,200-square-foot Washington, D.C. office to accommodate its growing government services group, inspiring a dynamic workspace experience redesign to reconnect employees back to the office.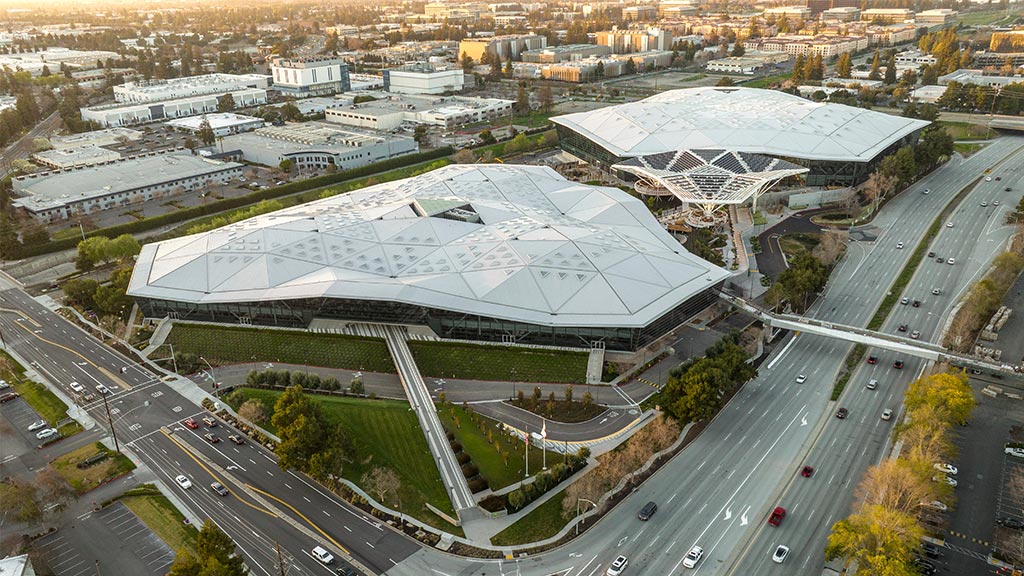 Santa Clara, California
The Silicon Valley pioneer NVIDIA sought a corporate headquarters that reflected its core belief in people as its greatest asset.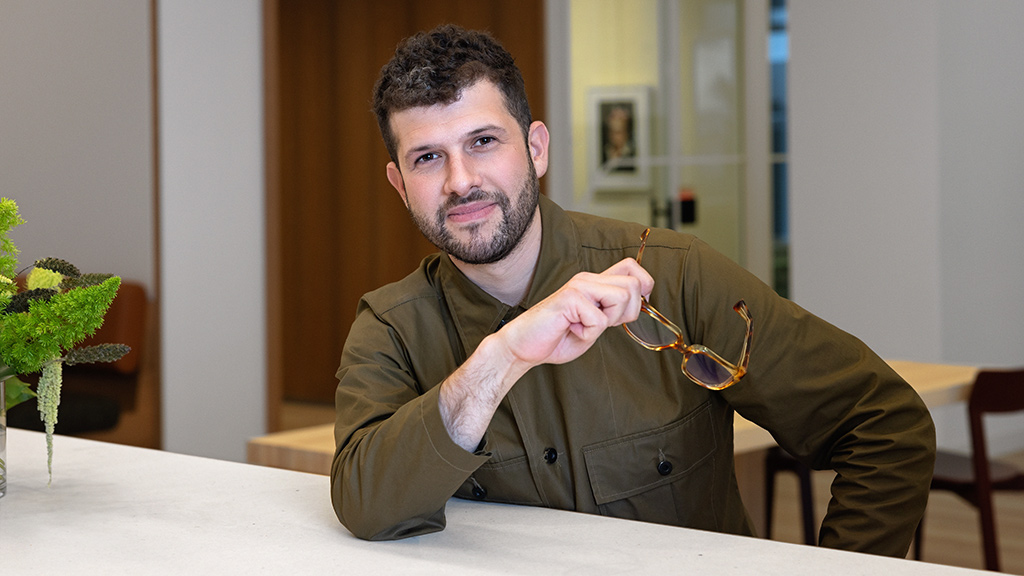 Technology Leader, Strategy Director
Brian is a global leader of Gensler's Technology practice and Strategy Director who draws upon his experience in design and research to develop workplace solutions for technology...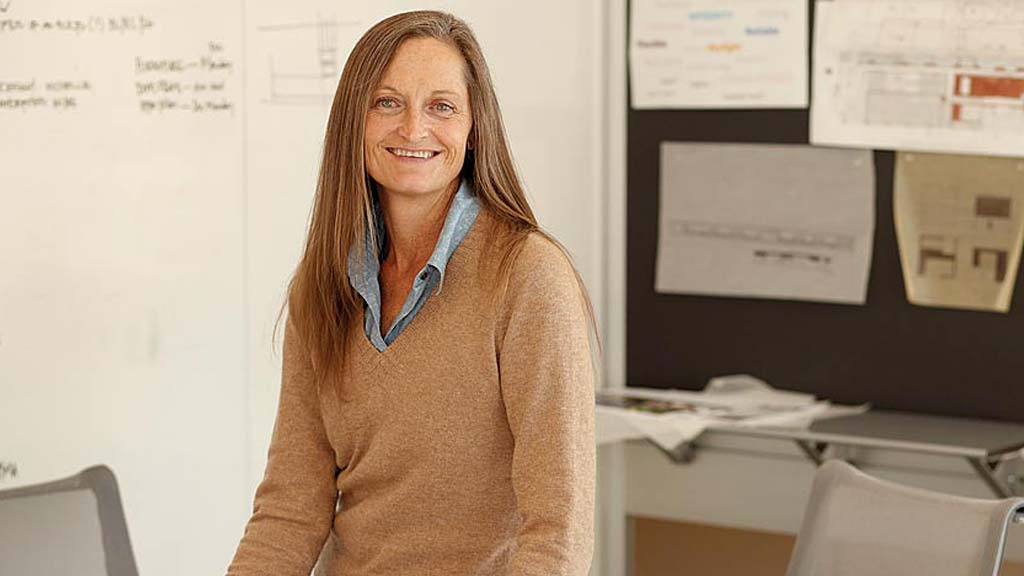 Design Resilience Leader, Technical Director
As the Design Resilience Leader for Gensler's Technology practice, Jacqueline helps our teams and our firm move the resilience conversation to the forefront of every project for...