A focus on sustainability and energy security will demand new solutions throughout the energy sector. The industry will continue to expand its offerings, including renewable energy, energy efficiency, renewable fuels, smart grid technologies, and energy storage systems as sub-sectors.
01
Investments in a sustainable future have become paramount.
A focus on sustainability has become a prerequisite for the oil and gas industry as pressure mounts to promote renewable energy, sustainability, and the energy transition. In the coming years, we will see many more companies embed resilience within projects to minimize environmental impact and increase operational efficiencies. These investments will also include
worker health and safety
, and community engagement.
02
Artificial intelligence will accelerate energy transformation.
Over the next 30 years,
energy systems will need to change dramatically
to meet climate goals. Decarbonization efforts and renewable energy generation is already growing rapidly. The next step is to leverage AI to enable more efficient and cost-effective decision-making for smart grids, sensor-connected power plants, and wind turbines. Smart technology will help the industry transition quickly and efficiently to a low-carbon global energy system.
03
Resilience strategies will become essential for mitigating risk.
The energy sector must become increasingly resilient in addressing aging infrastructure and decarbonization. Additionally, the sector must prepare for and adapt to risks, such as supply chain disruption, cyberattacks, and the
extreme weather associated with climate change
. The transformation must take into account the inequities among low-income communities that might lack the resources to withstand or rebound after crises.
04
Flexible, purposeful spaces are fundamental to future success.
The energy industry can spur innovation with workplaces that are a collection of flexible and purposeful spaces, supplied with optimal technology. This will create an equitable experience for all workers, whether they're participating virtually or in-person. New space typologies should be introduced as an extension of the energy sector workplace rather than just a transition, with opportunities to pause, have a conversation, and work indoors and outdoors.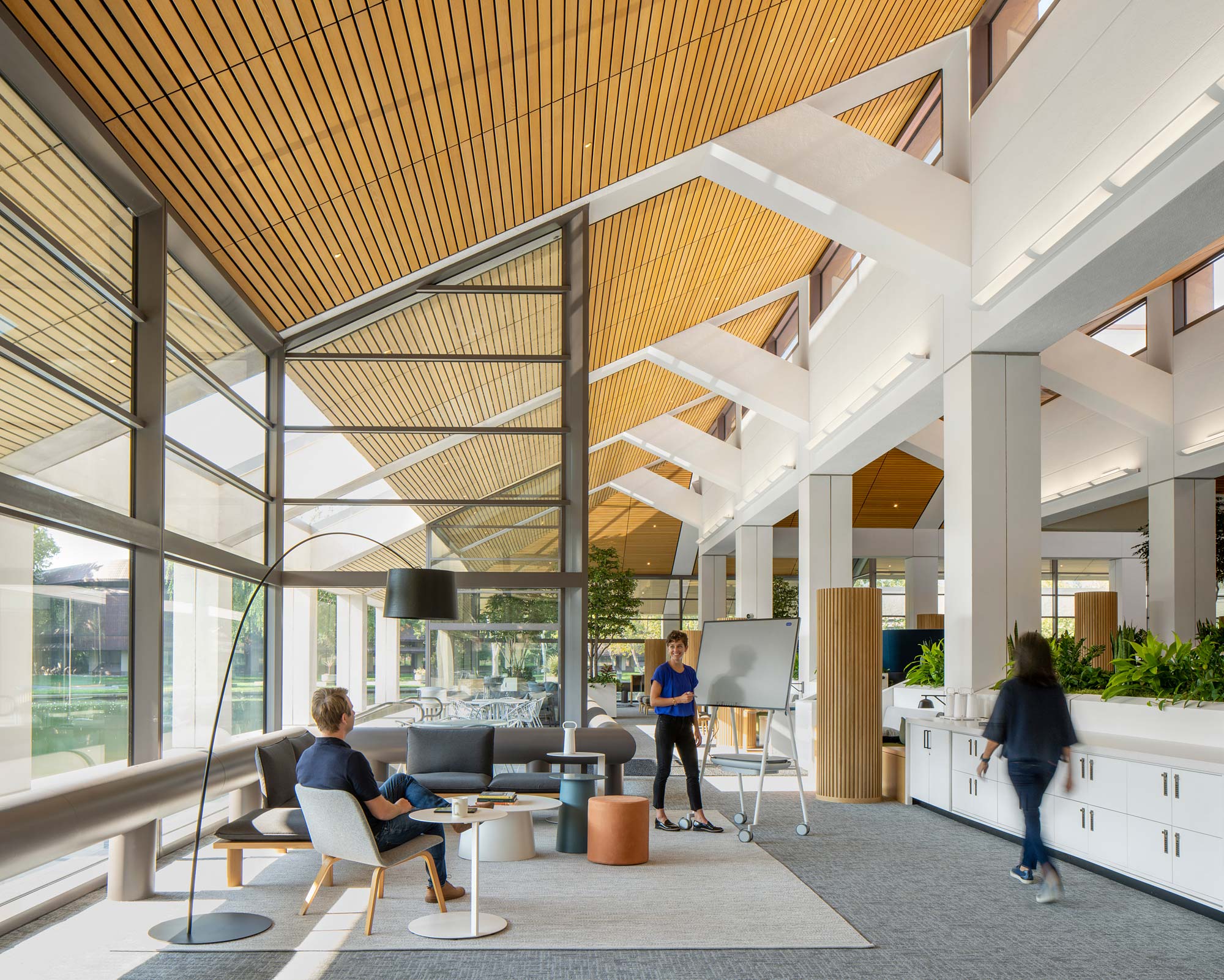 "Renewable energy generation is growing rapidly, driven by falling costs and growing investor interest."
—World Economic Forum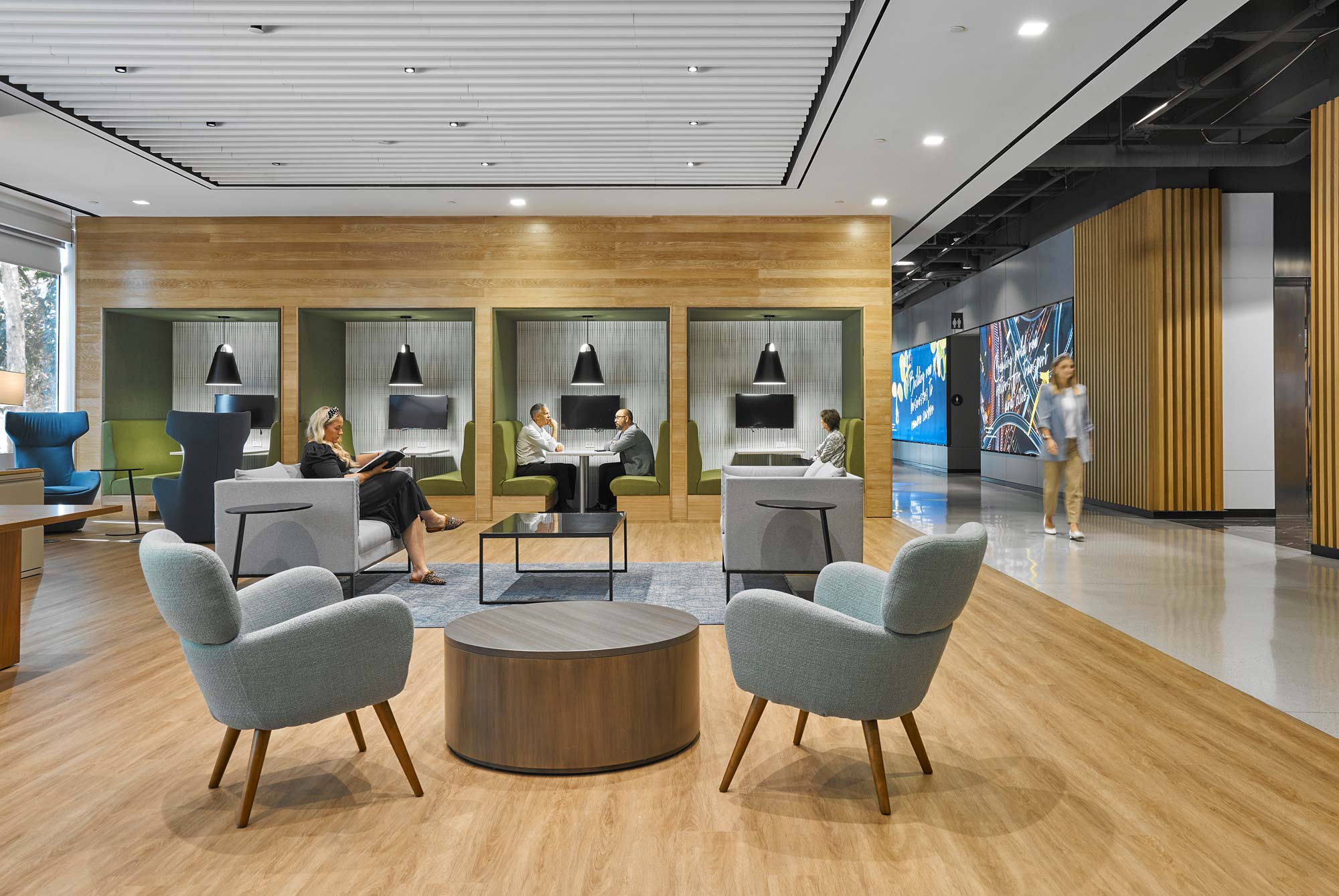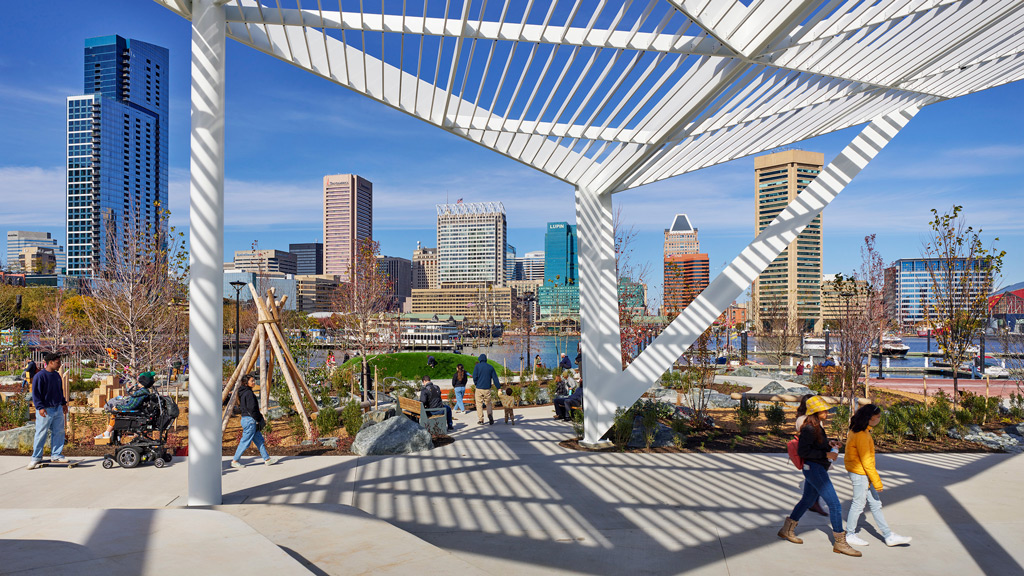 Our cities are full of organizations that are well-equipped with amazing expertise and can help guide projects to have long-lasting impact.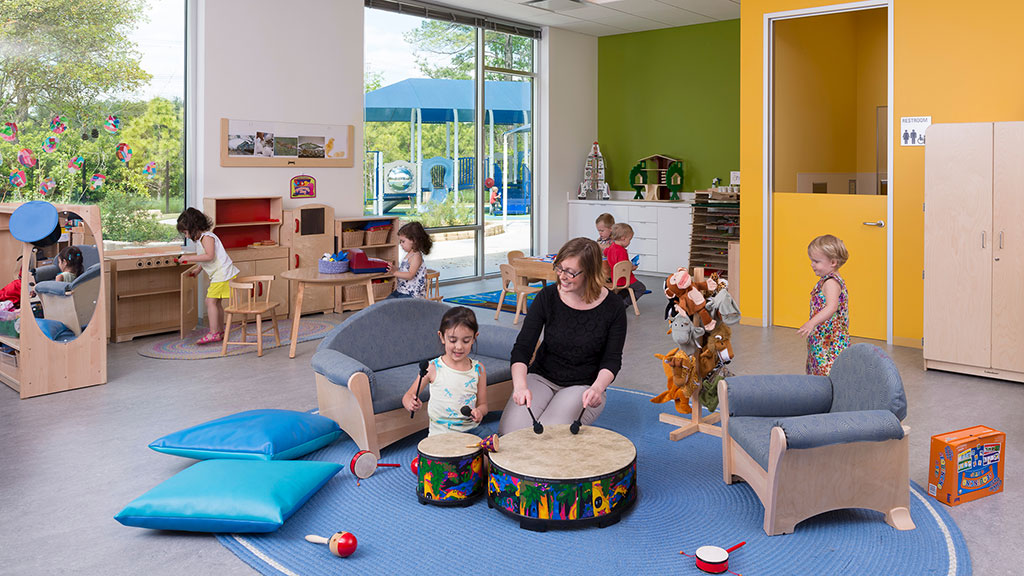 By offering on-site or nearby child care options, businesses can position themselves as employers of choice.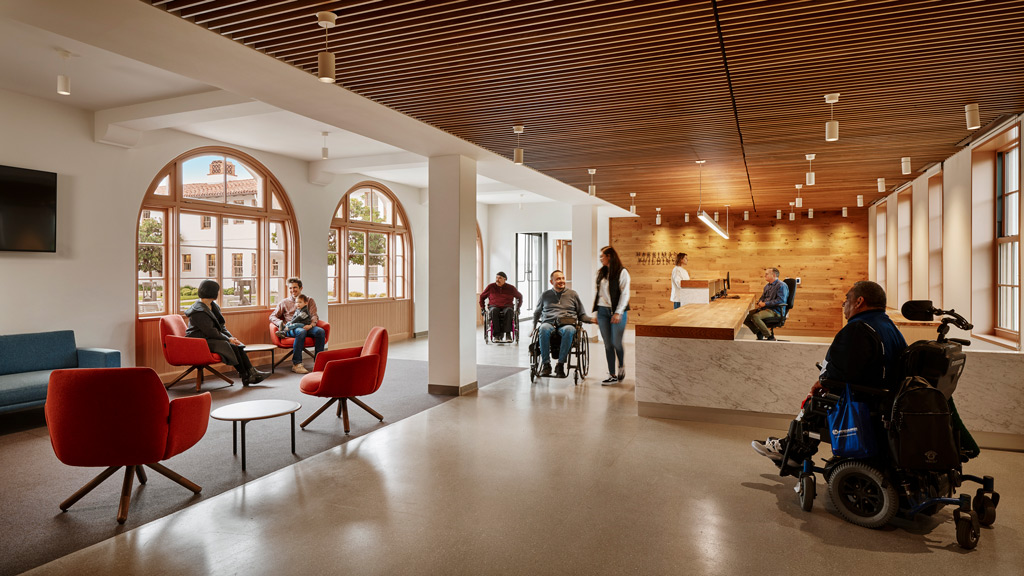 The way we deliver and receive care is changing. Here, one of Gensler's healthcare leaders shares her thoughts on five trends currently influencing design in the industry.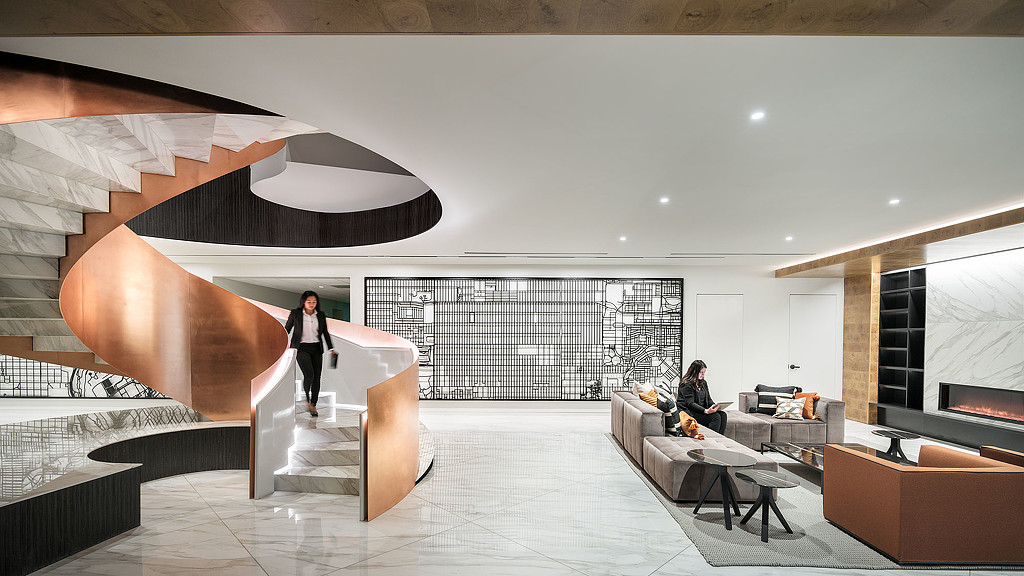 Denver, Colorado
To support the expansion of bpx energy's corporate headquarters in Denver, Gensler created a sleek, hospitality-focused workplace that is anchored by an iconic stairway to enable a fully connected workspace for employees across floors.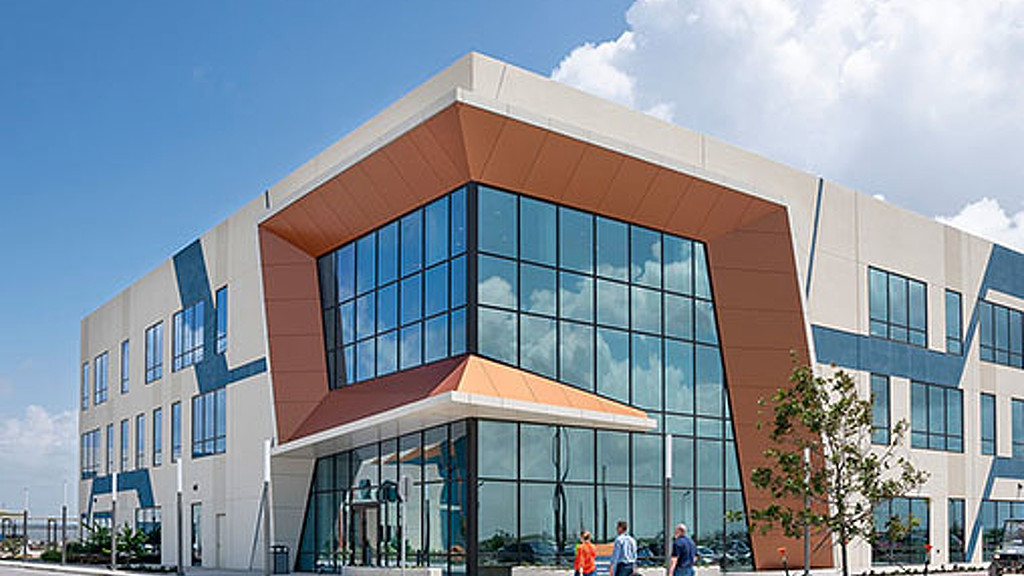 Gregory, Texas
With a focus on the human experience, this confidential client developed a 28-acre plastics manufacturing facility with an efficient and effective design led by Gensler.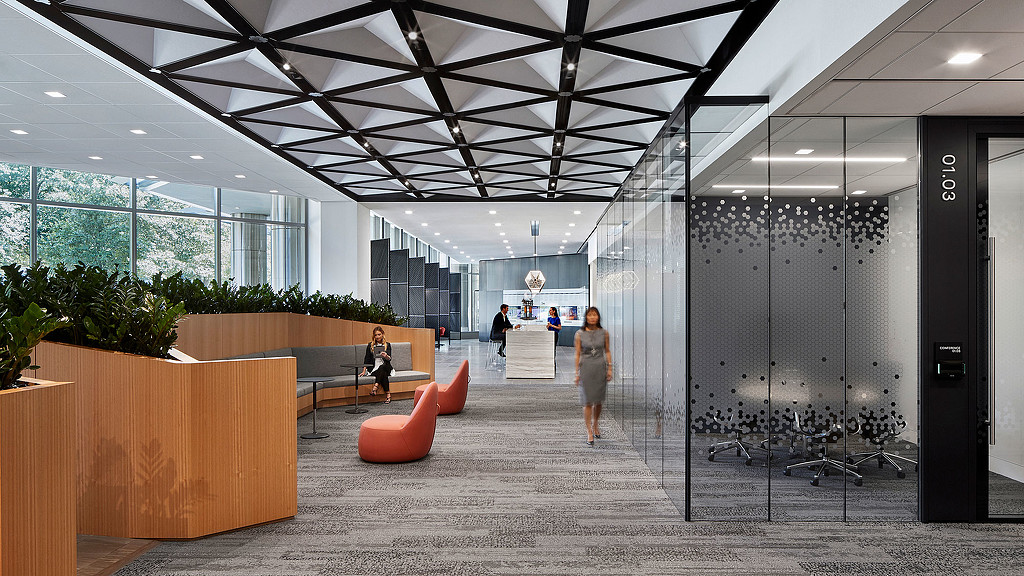 Houston, Texas
BHP embarked on a campus consolidation to align with global standards and to create a more collaborative, open-neighborhood plan that offers choice.