Above: Photo by Tom Harris.
The conversation around rapid demographic aging is heating up between governments and economists around the world. Globally, the number of people aged 65 or over is projected to double to 1.5 billion in 2050, making up one in six of the global population, according to the United Nations Department for Economic and Social Affairs.
Policy makers in high income countries with large and fast-growing older populations are worried that aging will lead to lower productivity, economic stagnation, fiscal deficits, and debt. But the reality is that many older adults are still active contributors to the economy. We highlighted in our Design Forecast trends that ageism is detrimental to the economy. Adults over the age of 60 generate more than half of all urban consumption growth in developed countries between 2015 and 2030, according to the Center for the Future of Aging. Why then, do we continue to develop infrastructure and social standards that alienate older adults from their community and prevent them from making a meaningful contribution to the economy and society? It's time to reframe the aging conversation.
Currently, global healthcare, financial, and housing infrastructure is failing to serve older populations. New research by Gensler serves to demystify some of the myths around what aging in society means today, and how we can put forward momentous and creative solutions for communities that are currently not built to support older people. To build a basis of understanding, we conducted a series of roundtables with senior living providers, owners, operators, and developers to investigate the common misconceptions and barriers to creating opportunities for active, inclusive community living for people as they age.
Demographic shifts require a change of mindset.
Senior living developments are homogenous and assume everyone over a certain age has the same aspirations and needs, requiring the same type of housing and/or support. Today, we see a greater level of diversity in what it means to age. The implications of a diverse population, coupled with growing demand, offer a unique opportunity for developers and senior living providers.
The conversation around what it means to be an older person in society fundamentally needs to change. Retirement ages are extending, lifespans are typically longer, and older adults are often the demographic with the highest spending capital. This lifestyle shift requires a simultaneous mindset shift — particularly for those designing, investing, and providing places for older people to live. Amid rising construction costs, increasingly tight jurisdiction for sustainability, and changing market demands, new and experimental business models are emerging for senior living developments.
Our work with McNair Living highlights the opportunity to leverage a new model that responds to the lifestyle of older adults. The development aims to create a truly organic intergenerational community consisting of a mix of independent living cottages, apartments, assisted living, and memory care units on the edge of Purdue University in Indiana. The success of these models will rely on the diversification of offerings and experiences, building strategic partnerships, and redefining ways to live.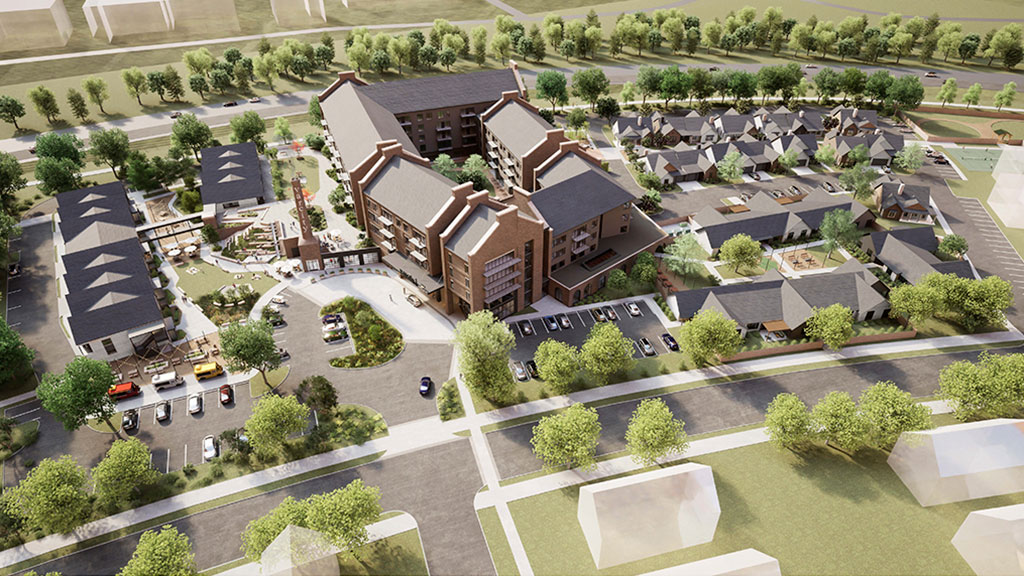 Providers have a significant opportunity for change.
Re-engineering U.S. infrastructure in preparation for longer human lives will require a flexible, resilient approach. We've outlined four key opportunities for senior living providers to seize to stay ahead of the curve:
1. Shifting the legacy of senior living: First, providers need to move away from the idea of legacy developments and optimize design to promote intergenerational, multiuse spaces that are inclusive, accessible, affordable, and desirable. New housing developments should recognize the unique and diverse needs of the older adult population and proactively offer an array of amenities and services that improve their quality of life both physically and mentally.
2. Building an experiential delivery model: The second opportunity is to design spaces that are centered around experience alongside functionality. Differentiated experiences are highly valued by older adults. The pandemic highlighted the fundamental need for belonging, connection, community, well-being, and purpose — these qualities were heightened for older adults who were physically marginalized during periods of isolation and social distancing. Providers have an opportunity to use human-centered experiences as a value proposition and attract older adults to their developments.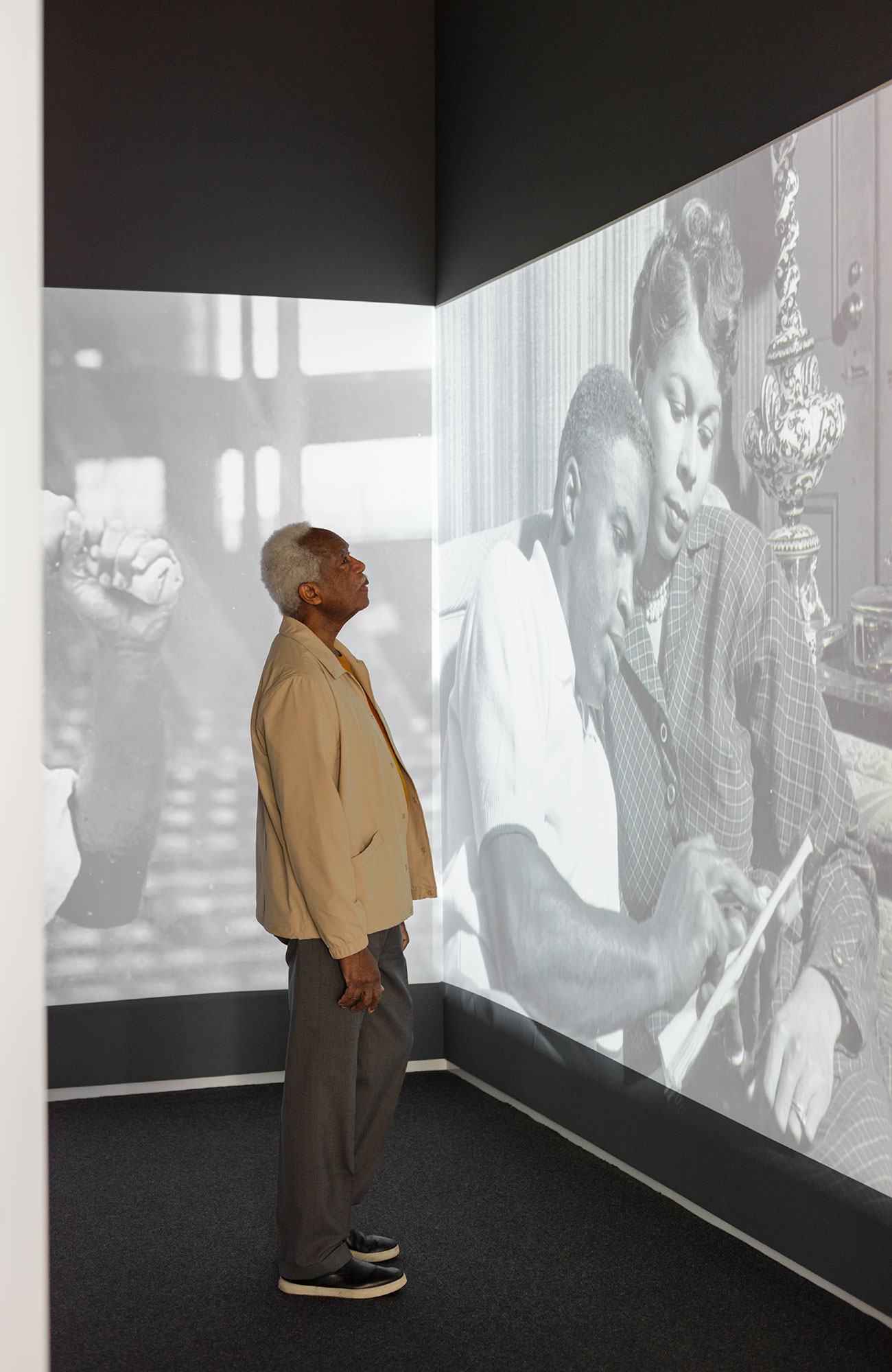 3. Innovating a continuum of care: Third, the priorities of care for older adults vary significantly. Providers have an opportunity to offer a diverse range of in-house, local, and digital services to allow residents to take control of their own well-being. Providers should consider a diverse set of care-related services and programming beyond the building to support a wide range of needs.
4. Reimagining the business proforma: The fourth opportunity that we defined in our research focuses on the benefits of partnering and networking with local neighborhood amenities and service offerings. Not only will this make the strategy more integrated into the community, but it will also bring the overall cost of a service model down. The wider the network of services in the neighborhood, the less providers need to offer in the building complex.
What's next?
Providers are under increasing pressure to offer accommodations for older adults that respond to their diverse lifestyles. Accessibility to food amenities, transit, green spaces, learning centers, and entertainment are foundational components of new residential developments for older adults. Beyond this, these developments must foster human connection, community, and experiences. In a rapidly aging society, demand for living facilities and communities supporting older adults is higher than ever. It's time to make critical investments in residential developments to meet the aspirations of the older adult population.
For media inquiries, email .