From Briefing to Experience, Designing Today's Customer Experience Center
By Natalie Engels
For many organizations, from technology to finance to sports teams, Customer Experience Centers (CECs) are the catalyst for developing and fostering customer relationships. Originally known as Executive Briefing Centers (EBCs), these spaces were designed to support a one-way communication approach to sales where organizations presented their latest tools and solutions to customers without a focus on customer feedback or collaboration. It's no longer enough to brief customers on a company's vision or court prospects with a verbose sales pitch. As audiences have become more savvy, diverse and informed, we recognize that customers want more than to be talked to – they want an experience that feels both personal and authentic. As a result, the traditional briefing center has become an immersive space that connects customers to the brand.
Create an experience that matters
To achieve a personal and authentic experience, a CEC must be flexible while remaining true to the brand itself. Design elements should include seamlessly adaptable spaces, multi-faceted digital experiences and a tangible feeling of the brand's identity. User-centric spaces should include hospitality-driven gathering areas and amenities, combined with a strong "this is who we are" moment. This allows businesses to modify the experience for a wide range of client expectations while offering a guided experience that feels personal, effortless, and natural.
To deliver an impactful brand experience, a CEC should surround customers with the company's story while clearly expressing what makes that organization unique. According to Janice Cavaliere, Gensler design principal and regional brand leader, CEC design should focus less on controlling the brand's message and more on developing a fluid relationship with the customer by giving them some ownership over the experience. "Increasingly, the need for easily changeable dynamic content is becoming a driver in shaping the space. Content often reflects the brand through the lens of customers and partners, and the relevance to their industries." To truly connect customers with the organization, a designer should consider what differentiates the brand from the competition and leverage that at every touchpoint.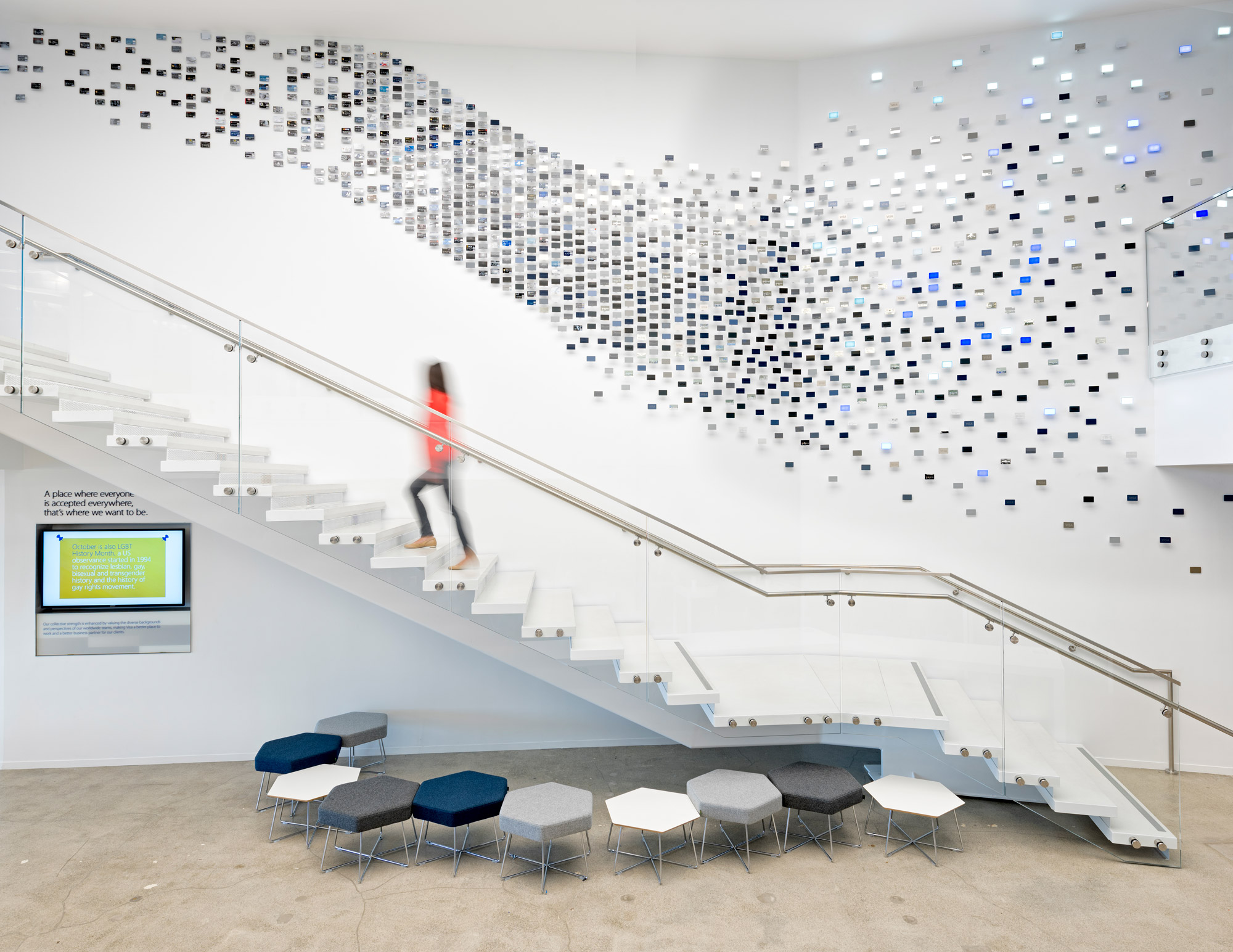 Digital experience design (DXD) is also playing an ever-increasing role in delivering multifaceted and purpose-driven experiences. Seamless integration of digital ecosystems, both seen and unseen, provide the flexibility and changeability required for personalization.
"When a customer enters a CEC they should begin to understand the connection being made and the potential of the partnership being forged by the experience," explains Greg Gallimore, Gensler's Northwest regional leader of Digital Experience Design. "A personalized welcome incorporated into the visual world of the host company is only the first step in making the partnership come to life. Reinforcing the partnership by way of dynamic, customizable tools — and actively engaging the customer by modeling the unique solutions on offer — is key to making the CEC experience smooth for both visitor and facilitator."
All customers have unique challenges, and digital experiences allow for a sophisticated and highly curated experience.
Plan for the future
A well-designed CEC will be highly adaptable to advances in technology and shifts in business as well. "Now and in the near future," Gallimore notes, "information, imagery, and immersive environments will merge beautifully and elegantly with the built environment." As our ability to seamlessly incorporate technology into materials and spaces improves, the customer journey will become more virtual. At the same time, organizations will start engaging with customers before they even step foot in the physical CEC space.
Their journey could begin with a booking app that schedules a visit, followed by a virtual welcome experience. It could continue on-site with meeting rooms that digitally transform into learning environments. Reactive technologies that can sense a person's presence in the CEC — either by facial recognition, RFID, mobile devices, or other means — will also be important digital tools for creating effortless interactions between the visitor and the sales environment. Meanwhile, emerging mixed and augmented reality applications have the ability to create shared experiences amongst geographically distributed groups. As technology shifts the focus away from face-to-face meetings and more towards virtual interactions, it will become even more important to engage directly with the customer's emotions.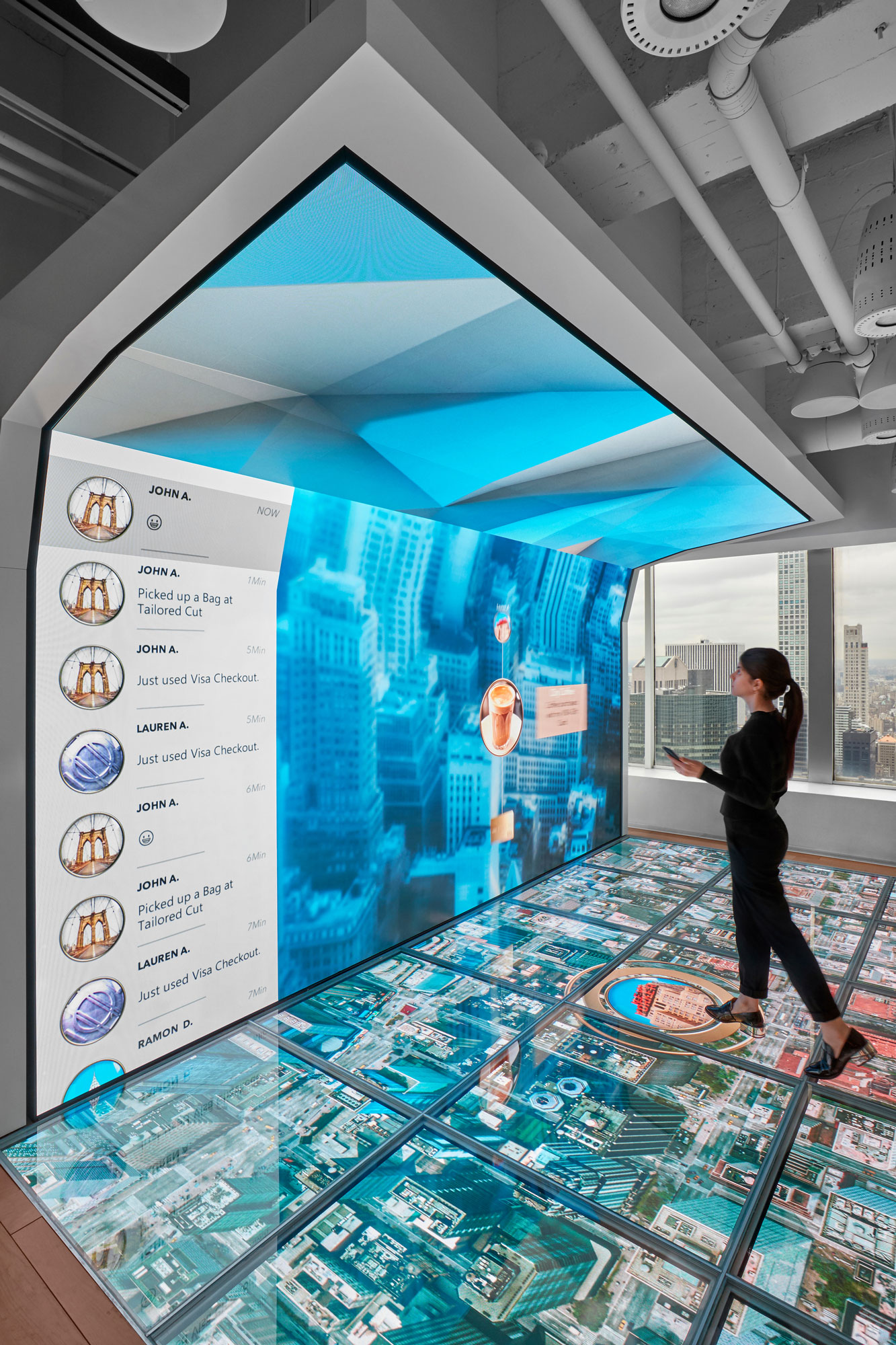 Leave something memorable
As we've noted in the Gensler Experience Index, "The most important impact of design may be its ability to differentiate experiences and provide something unique, memorable, and authentic." Organizations continue to invest in CECs because they are a space for creating moments where customers can discover, touch, and truly feel their brand. A well-designed CEC creates the opportunity to build relationships through personalized experiences, which ultimately builds the business.