Leading With Values Is Key
to Engaging Next-Gen Workers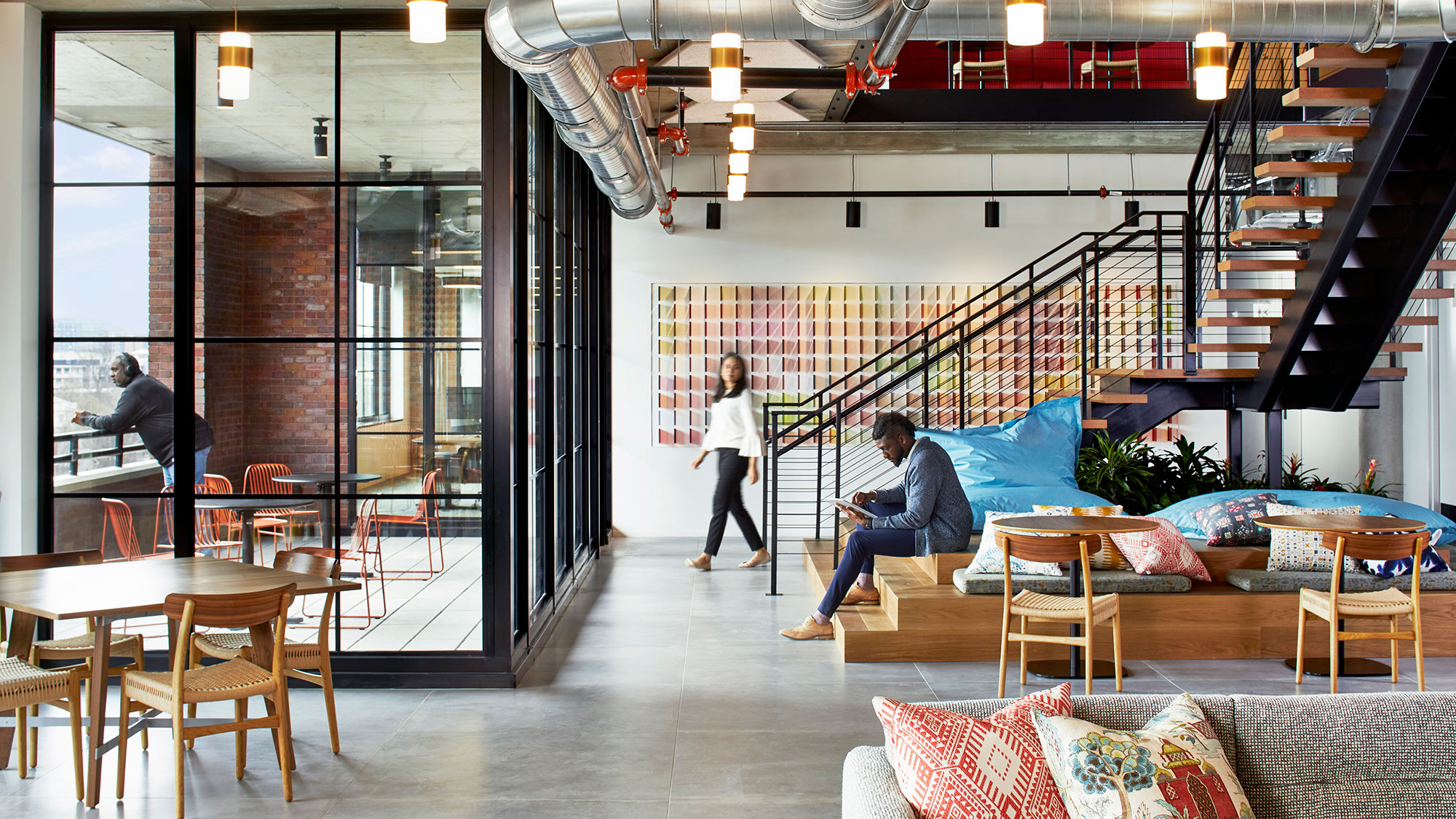 Gen Z will account for one-third of the workforce by 2025 and is on track to be the most diverse generation in U.S. history by 2024. This generation is clearly poised to have a major impact on the workplace, and employers are paying attention. According to Deloitte's Gen Z Research, younger generations prioritize working for organizations that focus on diversity in many dimensions and companies that can better represent the spectrum of differences are much more likely to diversify their talent pipeline. As this newest generation enters the workforce, companies that lead with values — using space as a vehicle to demonstrate those values and amplify connection — will have a competitive edge.
Leading with values takes advantage of the platform that space can afford to embody, represent, and celebrate your organization's values. Inclusive design considerations include designing for neurodiversity, prioritizing well-being, and celebrating the community you are part of. Sustainable design considerations include maximizing daylight, selecting materials with low embodied carbon, and diverting materials from the landfill. Companies looking to attract and retain younger workers should prioritize these investments.
According to Gensler's workplace research, younger workers view the office as a space where they can be productive; however, they want to be in a welcoming, amenity-rich, hospitality-like environment that encourages socializing, connecting, and being part of a community. In fact, 86% of younger workers said they would be willing to come into the office more often if their employer provided their ideal mix of experiences.
Designing With Values
One of our global tech clients has embraced their workplace projects as a vehicle for amplifying their values. The decision to focus their growth in Atlanta as the site of their new Southeast Hub was just the first of many examples of how they used this project to represent their values as an organization and demonstrate their commitment to diversity, equity, and inclusion.
From ensuring the entire design, engineering, and construction team was diverse, to introducing an all-local art program, partnerships with local chefs and local schools, a workforce development program with the woman-owned general contractor, to the beehives on the roof — the company's commitment to sustainability and DEI was extended throughout every aspect of the project.
Here's a look at some of these key design considerations:
Designing for neurodiversity
About 15-20% of the world's population, or more than 1 billion people, is neurodiverse in some way. Accommodating a neurodiverse population means designing an ecosystem of spaces that provide a wide spectrum of experiences. From quiet spaces to focus to vibrant social hubs that are the heart of energy on the floor, this new SE Hub has hundreds of various space types so everyone can find a place to do their best work.
A neighborhood approach to space planning breaks down the scale of the SE Hub and give everyone a home base where they can belong. Easy access to a variety of focus rooms, phone rooms, huddle rooms, and collaboration areas make shifting through various work modes quick and easy. Investing in acoustics prioritizes solving the number one complaint in office space today: noise.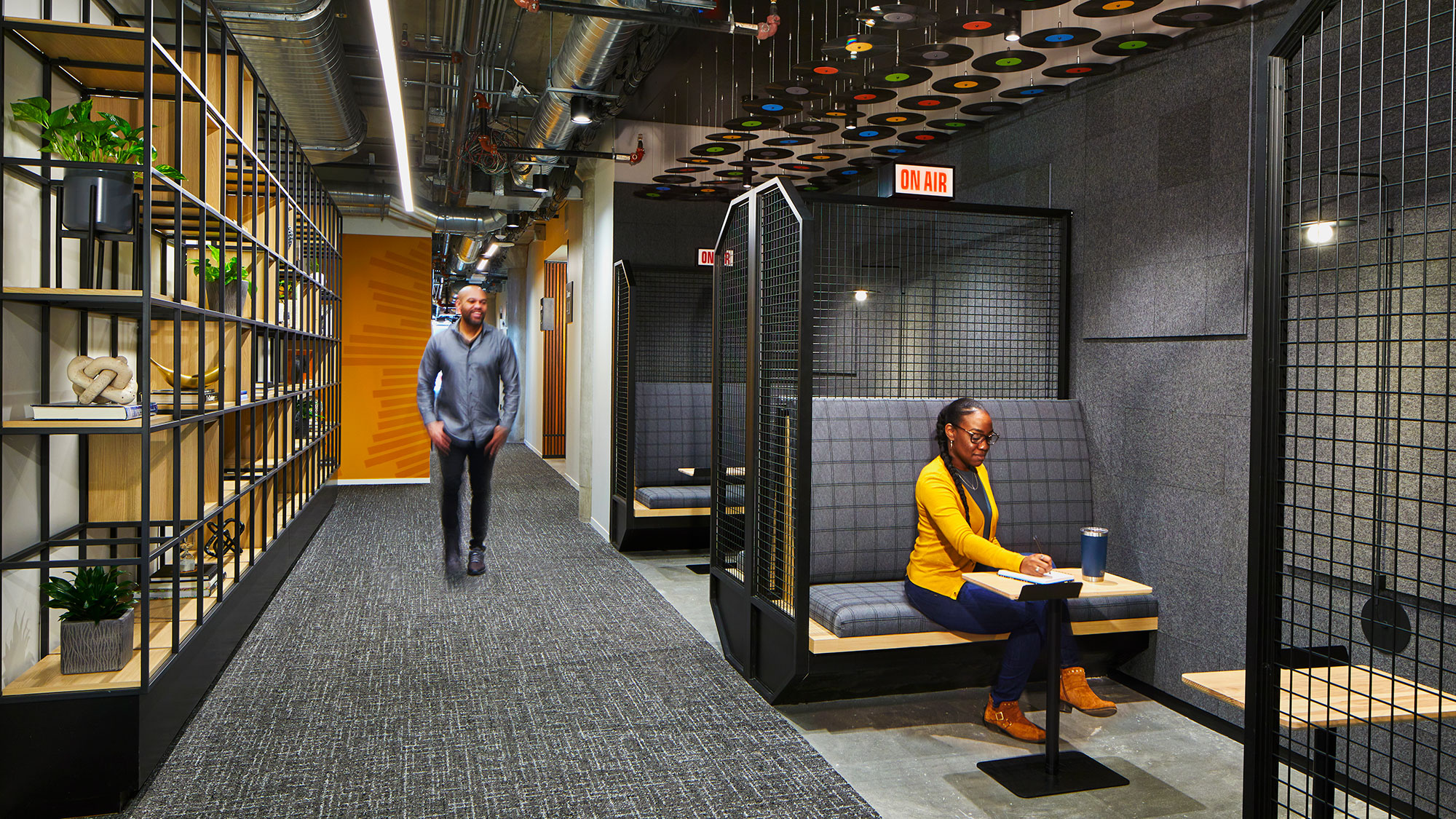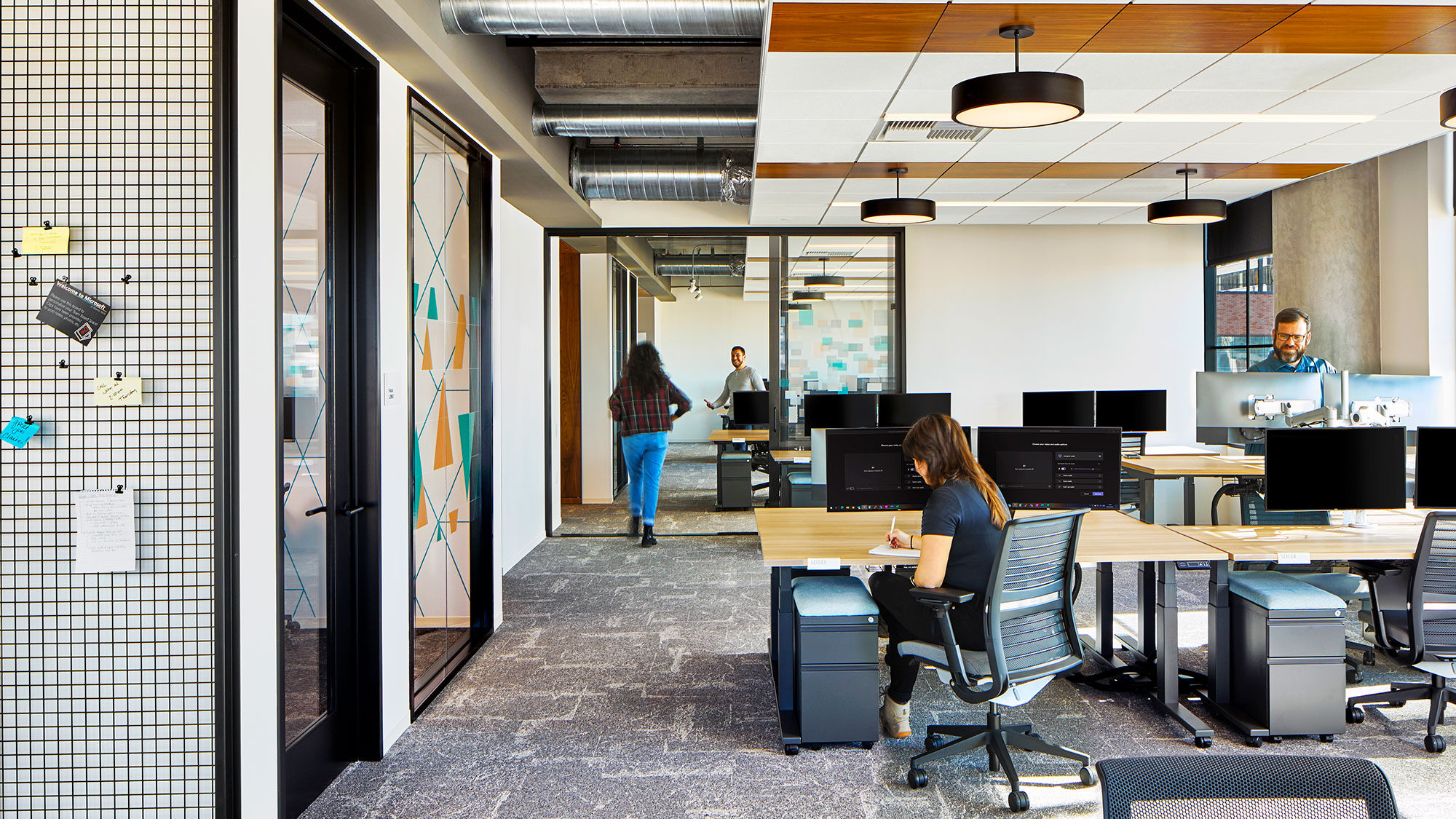 Engaging with the local community
Every space has a reminder of some aspect of the Atlanta community they have become part of — from the rooftop skyline views to spaces to collaborate that celebrate the local music scene. Drawing deeply from the local community and its diversity, the workplace design playfully integrates soulful materials and patterns with artistic influences. The result creates an authentic Atlanta experience, while also aligning with company values.
Offices can be a vehicle for engaging with your local community and becoming a change agent to help revitalize our urban cores. This client extended the project's platform to lift up the community they've become part of, creating community wealth-building opportunities including women and minority-owned business partnerships, workforce development programs in partnership with the general contractor, featuring a local, diverse artist program, hosting local youth hackathons, and more efforts to strengthen local community ties.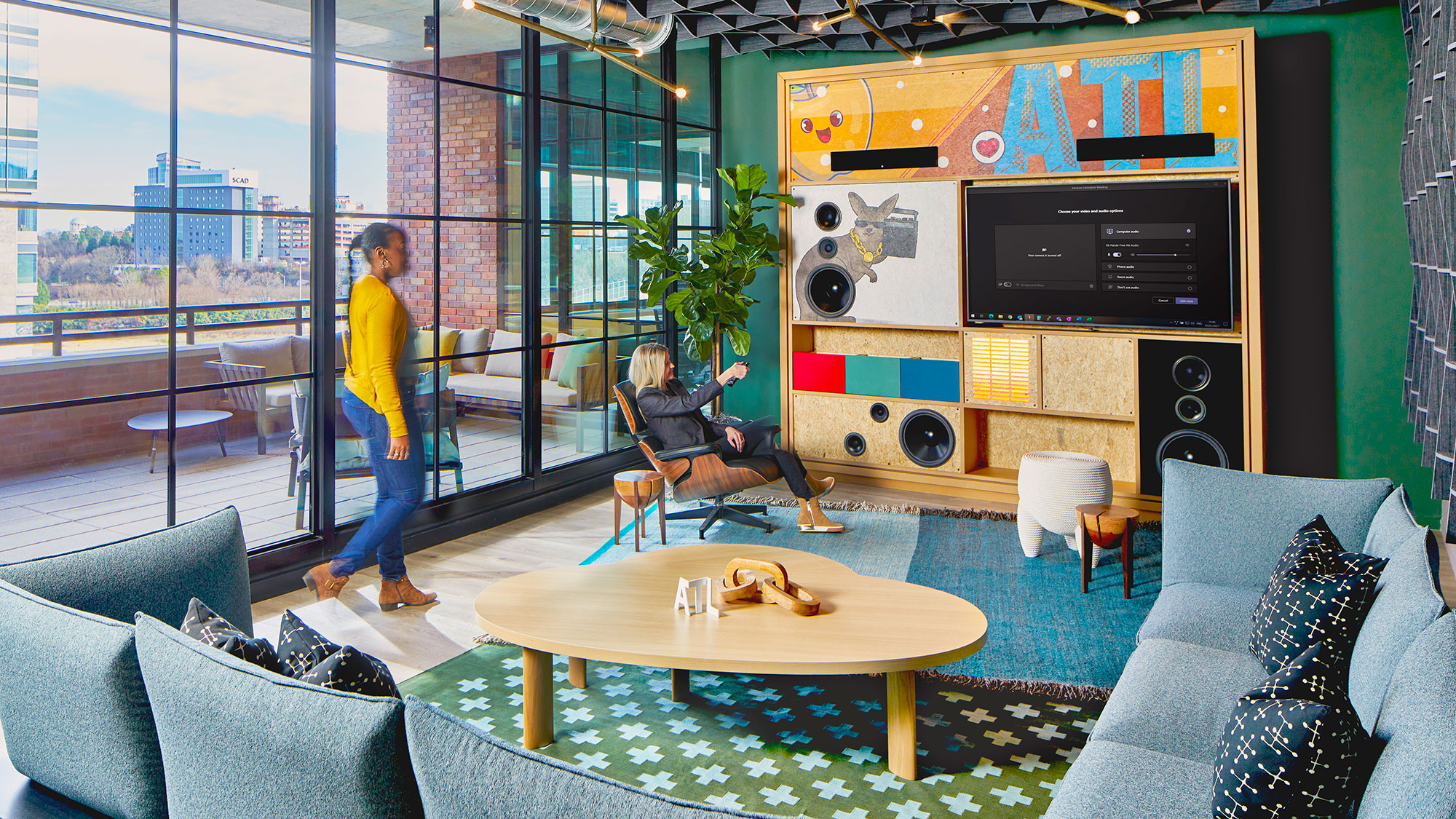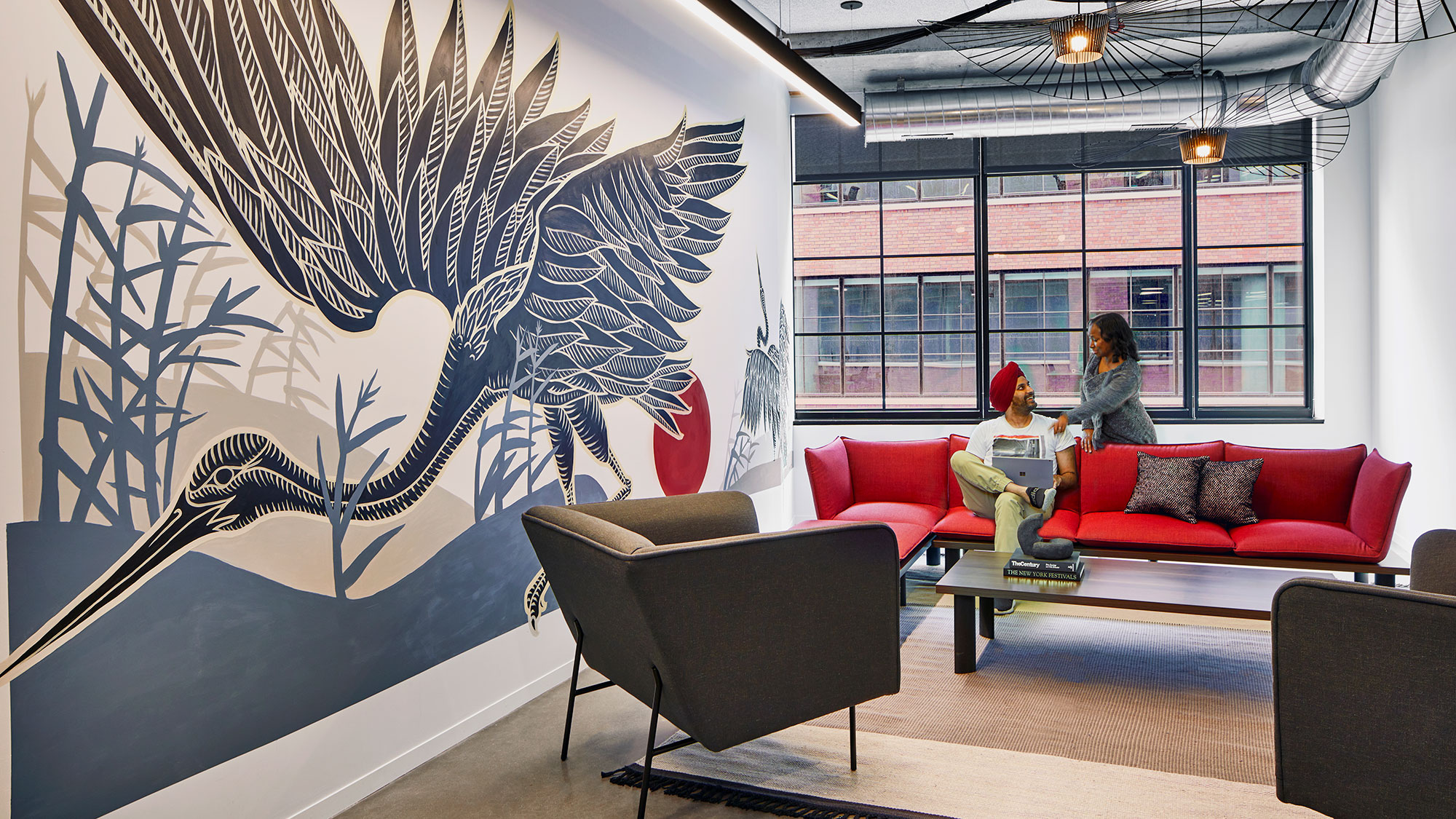 Designing for resilience and sustainability
Resilience and sustainability include design that promotes a healthier environment, as well as the health of the occupants who inhabit the space. This project considered everything from the materials that went into the project to the food that is offered and even green roofs with beehives.
The team was focused on ensuring the project was both energy and environmentally healthy, while promoting workers' health and well-being. The project has achieved LEED-CI Gold level and Fitwel certifications.
The design team pushed beyond traditional space types to include ancillary benefits to support team members — from biophilic spaces and outdoor terraces on each floor to opportunities to relax and regenerate in wellness rooms, yoga studios, and multi-faith rooms to game areas and other spaces to explore the latest technology innovation. All these spaces satisfy a variety of workstyles and reinforce to team members that their wellness is a priority.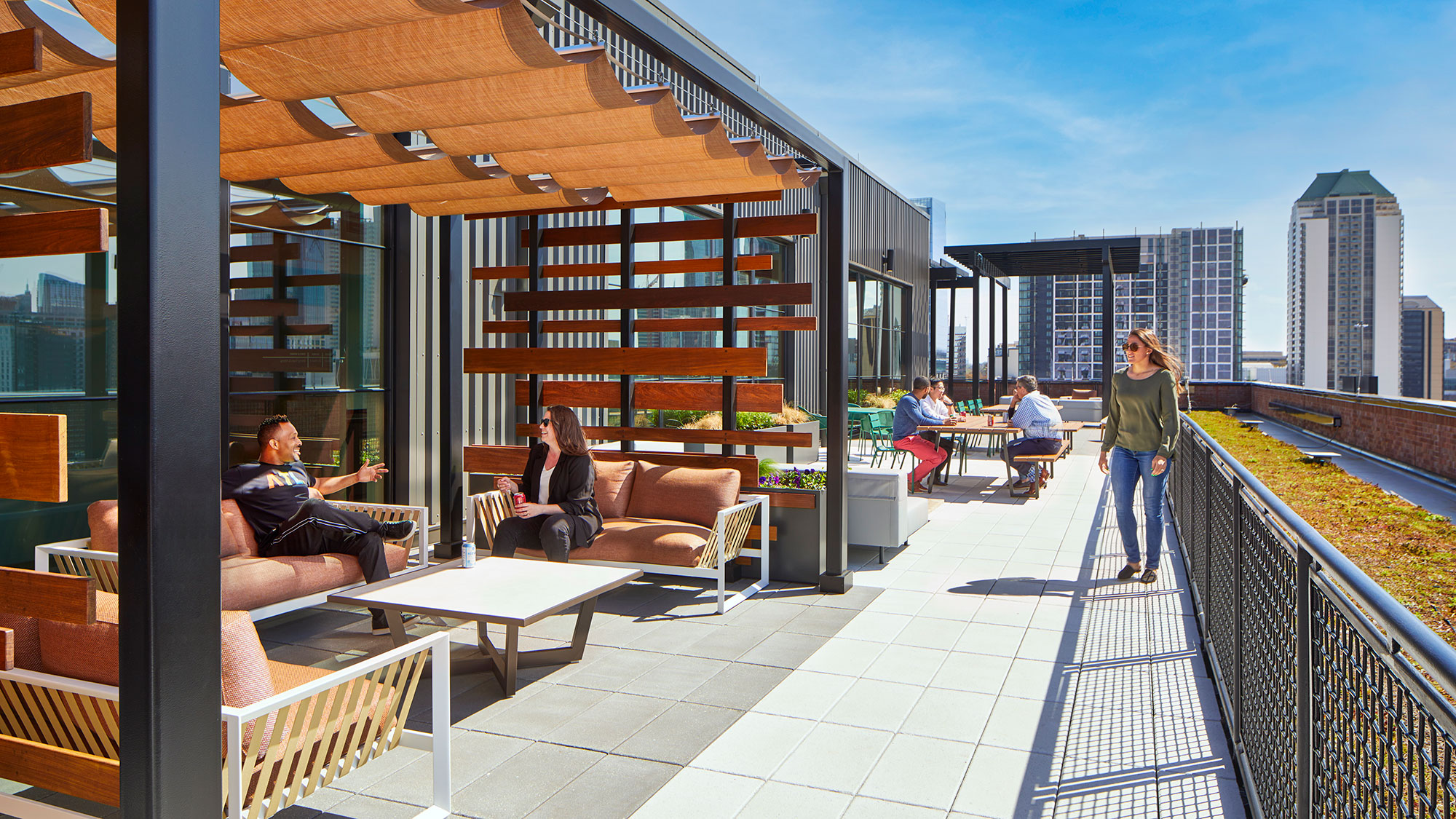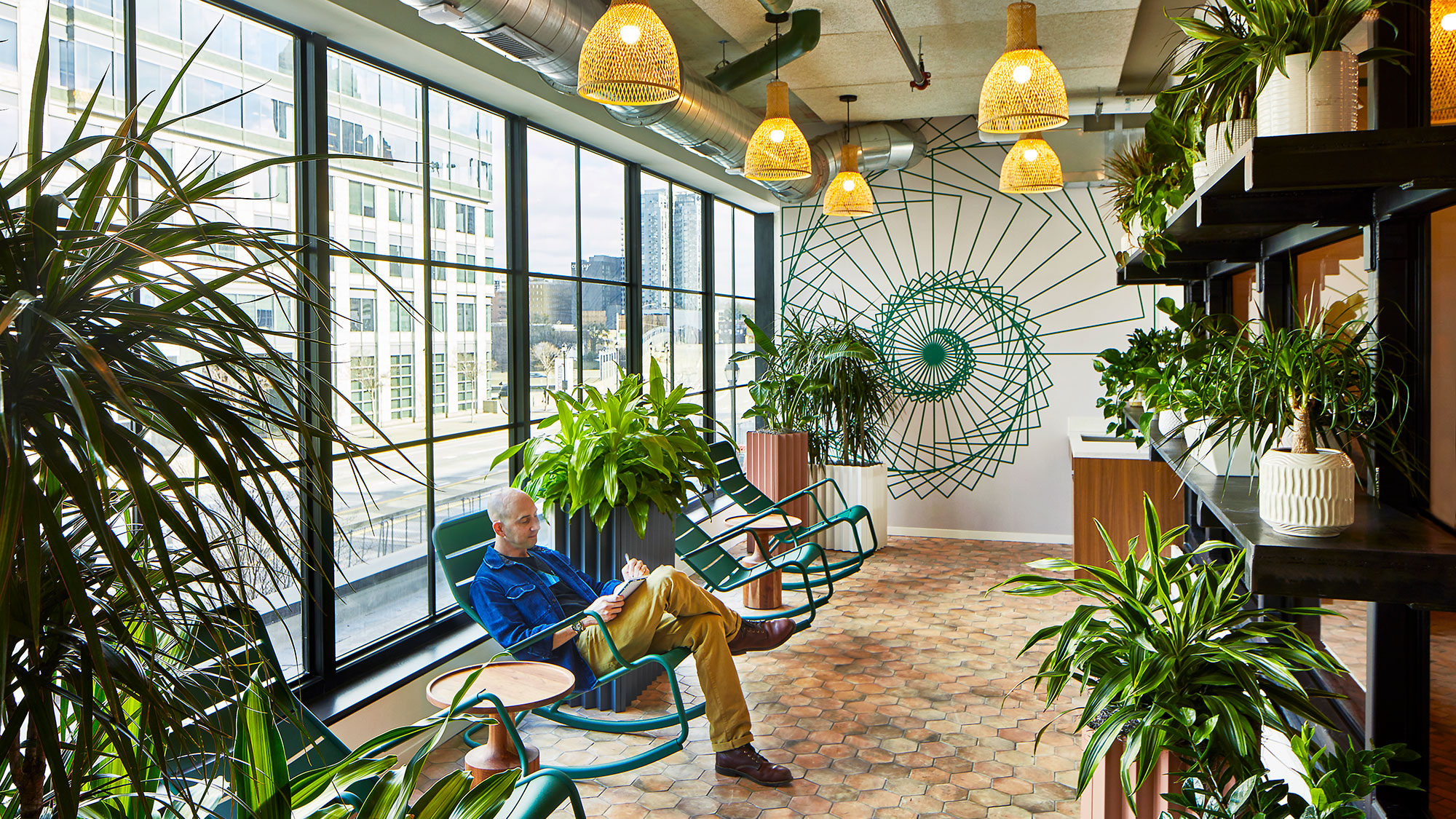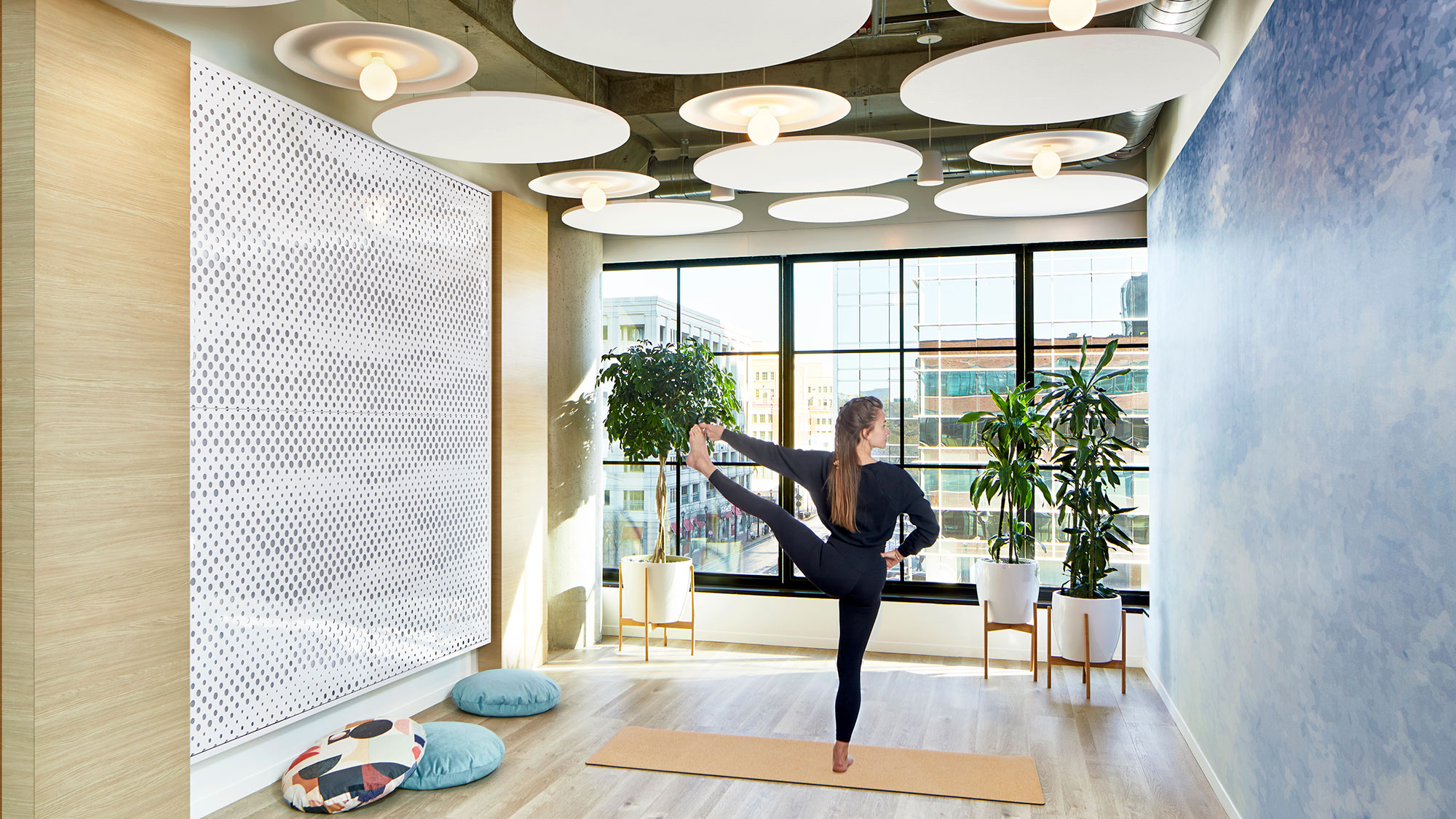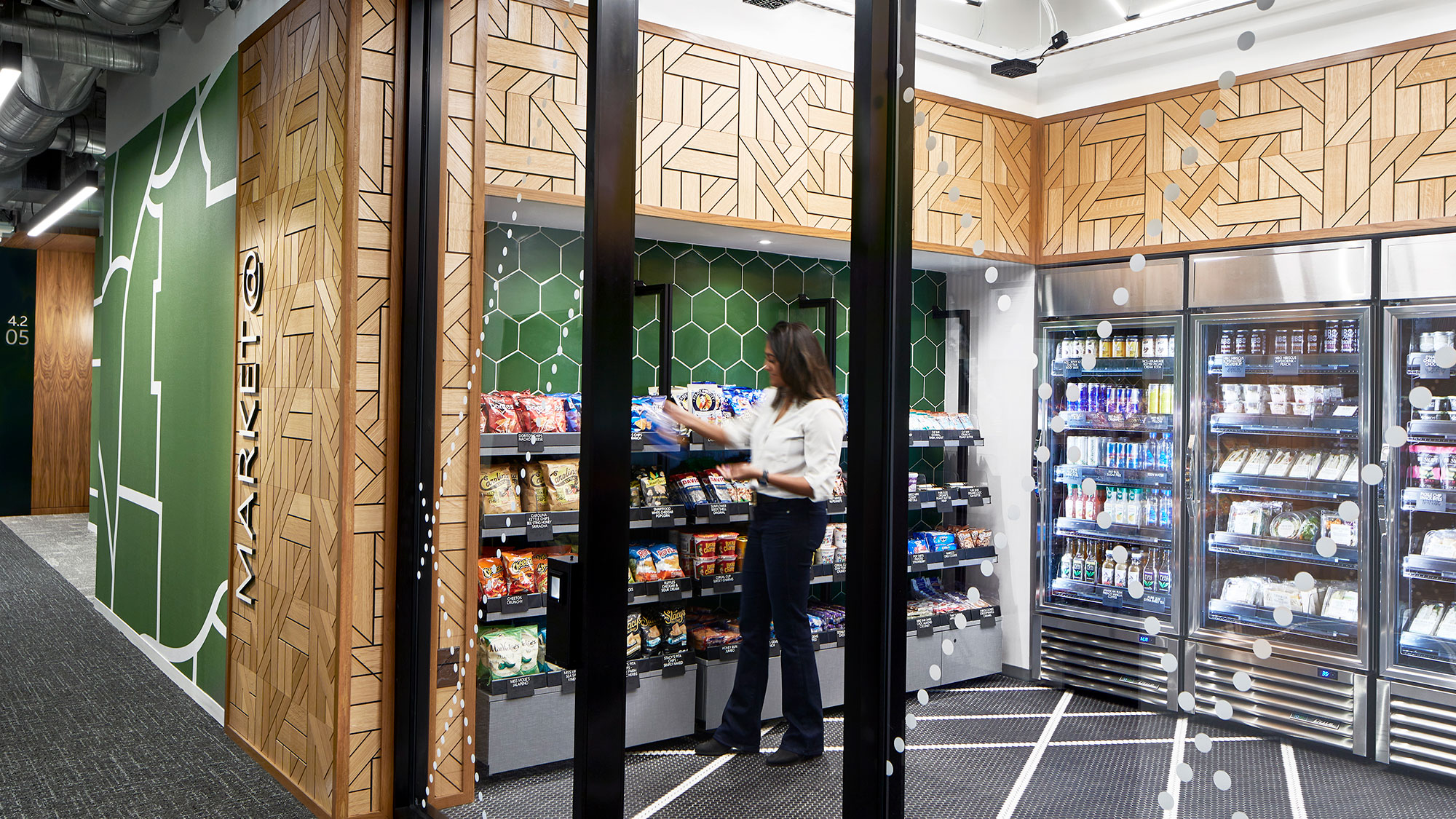 Appealing to a diverse workforce
With empowering people as a core value, this client recognizes the platform they have to lead with their values. The workforce they have attracted through this project represents their youngest and most diverse population in the company. They made the most of the opportunity to demonstrate those values, raise the bar for the industry, and most importantly, to deliver on the promise to their youngest, most diverse employee population that their impact can lift up communities.
For media inquiries, email .