Implementing Science Research Lab Design Strategies in Wineries
May 31, 2023 | By Paulina Abella
When you think of wine, perhaps you're transported to the vineyards of Napa Valley or Bordeaux. However, what's a tourist destination for some is a workspace for a winemaker. In addition to the vineyard, the high-bay production spaces for bottling and fermentation, and the front-of-house guest areas such as the tasting room, wineries and winemakers require a space for analysis and discovery — similar to a science research lab. And just like any other workplace — or lab space — designers must balance space requirements with a human-centric design strategy to create an exceptional wine lab that ultimately helps vintners and winemakers create the best expression of their product.
Space Requirement
In the lab, a winemaker's needs are quite similar to a chemist. Processes that occur in these environments include pre-harvest testing of the grapes, which occurs before pressing, and post-process needs, which occurs during and after fermentation. For these tasks, winemakers need bench space and analytical equipment to understand the chemistry of their grape juice and decide the optimal time to harvest. Like all labs, a sink and washer are typically required to sanitize any used glassware and both scientists and winemakers will need a dedicated desk area. Ultimately, an efficient and strategic layout should be considered to accommodate a winemaker's unique workspace and workflow.
Design strategies used in science projects translate well to wineries. This includes incorporating the 11-foot module spacing between workbenches, and accounting for circulation space and requirements for both tabletop and bench top equipment. Designing within this module not only creates efficiencies to maximize square footage, but it also allows for flexibility.
This is particularly important to start-up or smaller wineries, where space is often limited and the majority of available square footage will primarily be used for bottling, fermenting, aging, and other processes. When a winery is starting out and only has one winemaker focused on a handful of grape varieties and blends, the individual may only require one desk and three pieces of equipment. This becomes a "module." Once research evolves and additional team members and equipment are required, the established module can be replicated. It is also important to allocate square footage, services, and infrastructure for the lab within the winery, keeping in mind the growth for future modules.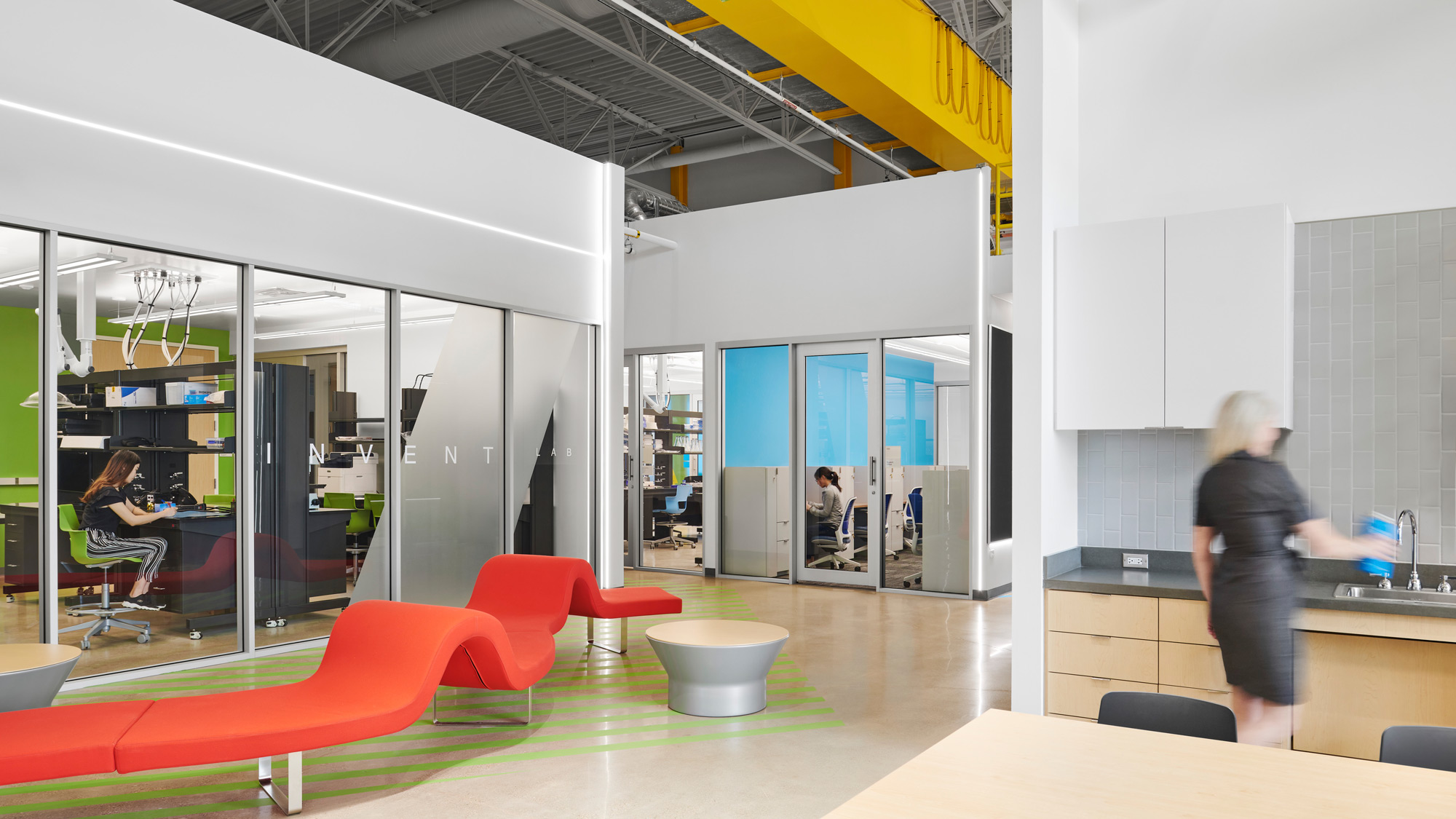 Adjacencies
Programmatic adjacencies specific to a winery must also be taken into consideration — especially for start-up wineries, when oftentimes one individual is performing multiple tasks concurrently. An adjacent bottling room and fermentation hall must be thoughtfully placed within the winery. Ideally, this area will be close to the tasting room to make it visible to customers, while also being close to other work rooms so the winemakers can monitor the tests they are running. Lastly, this space needs to be accessible to where the grape juice is coming from, whether that be from the actual vineyard or through shipments of grapes.
Design for the Human Experience
In alignment with Gensler's design philosophy, the design of wine labs should be managed from a human-centered perspective. An ideal lab, as long as it does not negatively affect the science, would feature access to daylighting and the outdoors, collaboration areas and alternative areas to gather and share insights and results. This approach intentionally embeds workspaces into the winery. This is where the creativity of winemaking takes place, and it should be an environment where people want to be.
Glass walls and windows have also become prominent features in lab design. The transparency encourages collaboration between the lab users and individuals working in a traditional office setting. It also puts science on display for potential investors. In labs, this allows for a company to showcase the science and skills of workers that have previously been hidden in closed-off labs. In a winery, this design strategy could translate well as wine club members, investors, and visiting oenophiles may be interested in seeing how the product is made.
Final Thoughts
Experts in the field of lab design have a unique opportunity to help winemakers curate their spaces to achieve high levels of discovery by maximizing square footage while implementing a human-centric design strategy. Ultimately, investing in a holistic lab design will allow for winemakers to be the most creative with their wines, resulting in the best tasting product for their clients.
For media inquiries, email .