The Future of Live Music Venues
September 28, 2021 | By Kai Westermark and Stella Donovan
As live music events, in-person performances, and concert halls reopen, there's great optimism about the return to music and entertainment venues and the dynamic, collective experiences we've been missing. From small-scale clubs to large amphitheaters across the country, this most recent concert season taught us that live music venues with the ability to quickly adapt their environments and experiential offerings were the most resilient in a time of peak uncertainty. However, it's unlikely that drive-in concerts, holographic projections, or socially distanced seating will remain attractive, long-term options to consumers. Gatherings for arts, entertainment, and specifically music will require a radical shift that go beyond quick fixes for reopening.
Design interventions must address the concerns about health and density that still linger for many people who are planning activities for upcoming events. After analyzing pre-COVID trends, the industry's pandemic response, and projections of post-vaccine preferences, we've identified six design and programmatic modifications that guide the development of the ideal music venue. We have an opportunity to reimagine a better experience for the next generation of event spaces.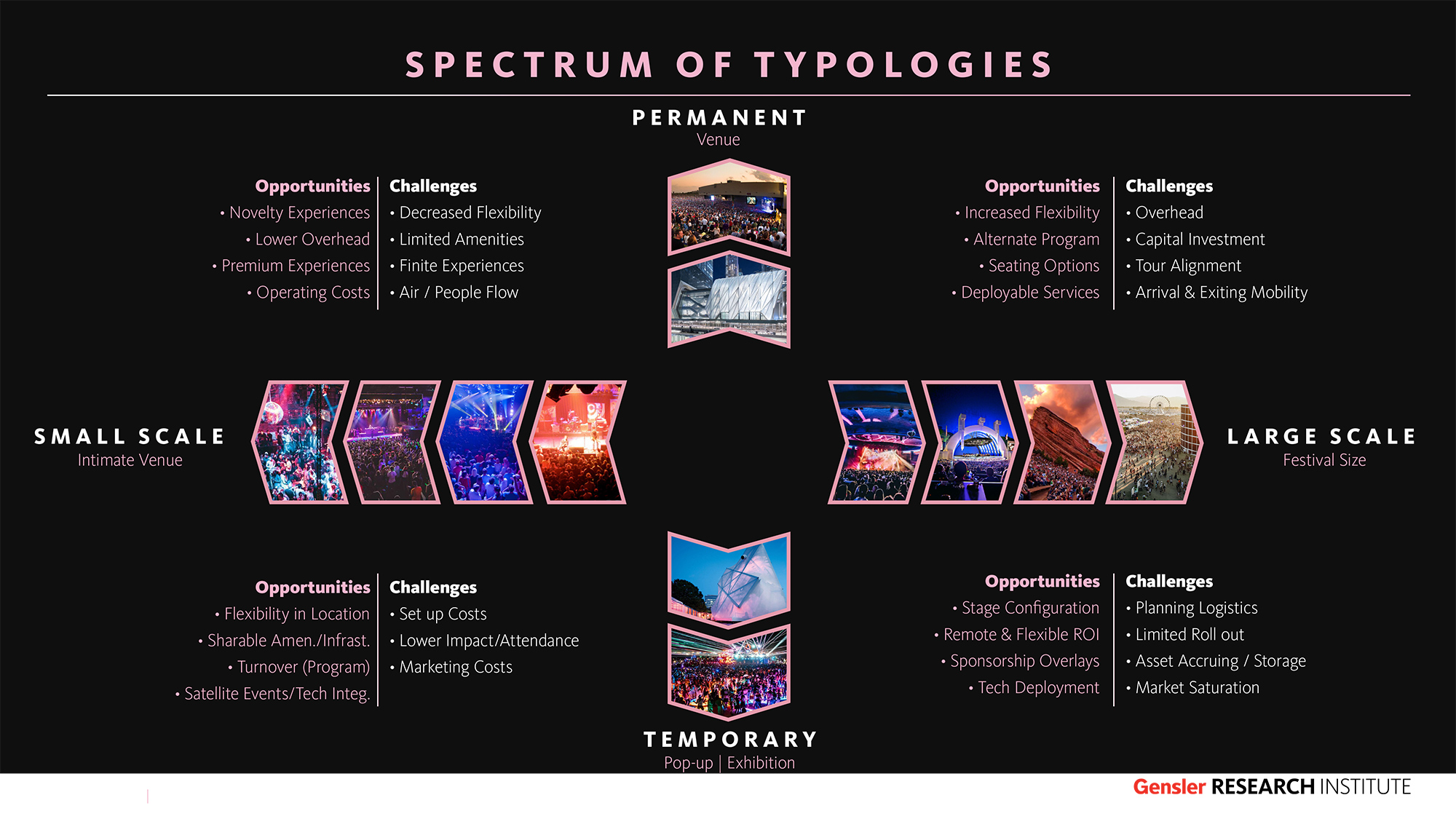 Venue expandability
Static, single-use venues are fast becoming a thing of the past. Expanding and contracting a venue and its amenities will be critical to accommodate more robust programming, year-round and around the clock, while maintaining the right energy for each individual event.
Inclusion of social spaces
Attendees at venues require more space away from the action to socialize and recharge. Upgraded food & beverage (F&B) and amenity offerings can support these spaces, provide places for people to gather, and improve the guest experience.
Diverse offerings
Venues that curate simultaneous unique experiences for an ever-widening group of users will expand how much time people spend in a space, also known as "dwell time" — and increase repeat visits.
Flexible seating
Venues that incorporate flexibility in the seating product they provide, as well as their arrangement, create unique vantage points for audiences and support a greater variety of known and future event types.
Integrated digital experience
Immersive, intelligent, and engaging digital experiences will expand the reach of individual venues to connect more deeply with audiences and to a greater audience. By integrating digital with the physical through immersive technologies such as augmented reality (AR), music venues can foster new experiences that heighten engagement for music fans.
Open air at all scales
Venues that incorporate outdoor space, even in smaller packages, will build in resilience and create opportunities for flexibility in the event of future disruptions.
We posit that venues that provide expanded offerings, diverse seating options, immersive experiences, and advanced technology will have the most opportunity to define success in the next generation of live music and event spaces.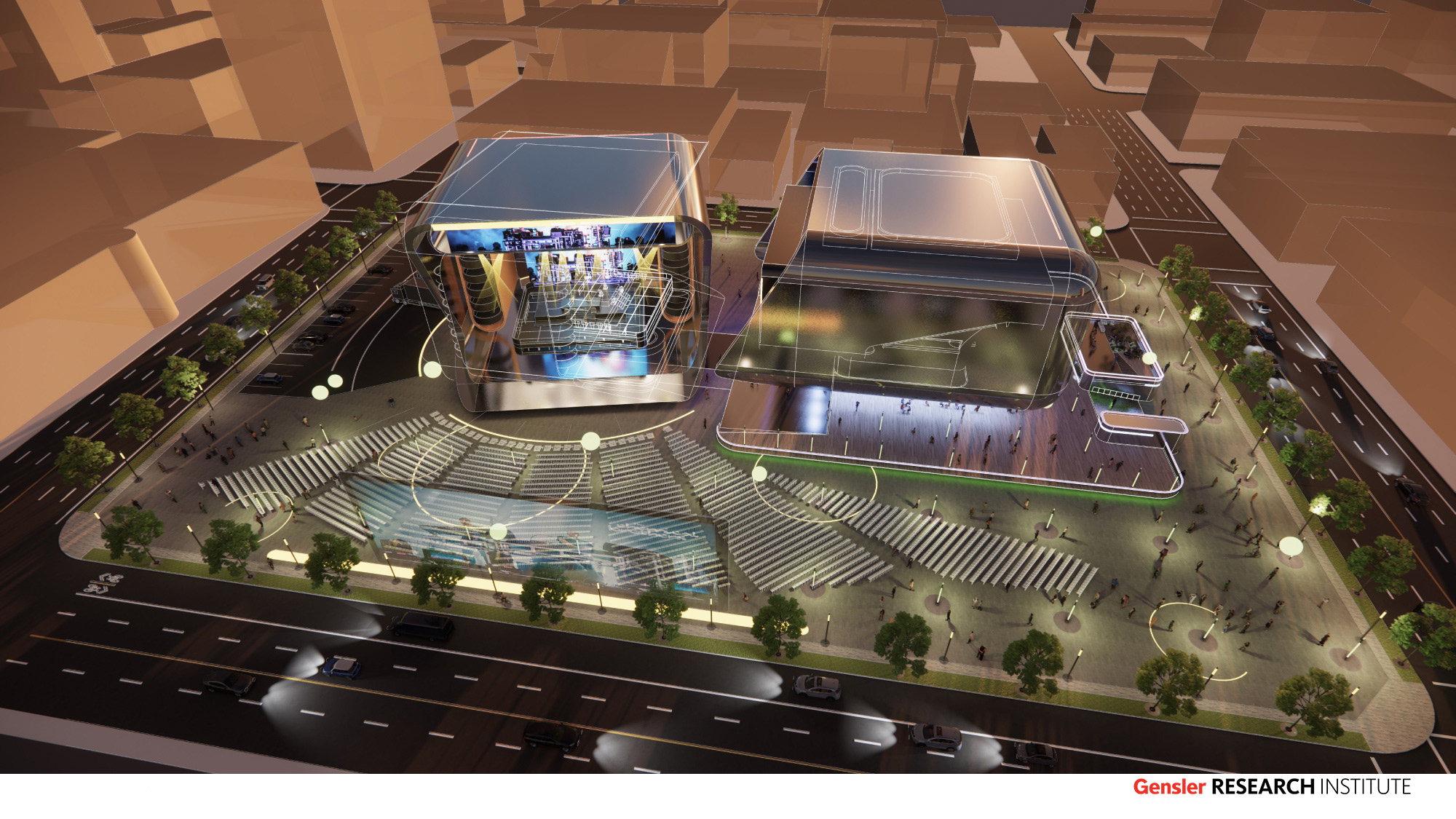 For media inquiries, email .
Additional research by: Jessica Campion, Zhuoran Liu, and Alex Phi.