The Smart and the Beautiful Dichotomies in Workplace Design
By Jim Prendergast
This is the first entry in a two-part series exploring how the design dichotomy of the smart and the beautiful plays out through the example of our Legal and Management Advisory clients.
When looking at the future of workplace design, the central challenge that confronts progressive organizations is one of continuous and transformational change. To stay ahead of change, the next intelligent workplace must move beyond collaborative environments towards providing a more immersive, tailored experience. For tomorrow's workplace, the prime differentiator will be realizing a firm's cultural promise through the physical form and sequence of its space.
Designing workplaces always involves bringing together two complimentary perspectives that shape the impact of market forces on the final space: the business/strategicand the cultural/experience perspectives. This is the dichotomy of the smart and the beautiful.
The "smart" business/strategic perspective focuses on driving effectiveness.
The "beautiful" cultural/experiential perspective focuses on framing identity.
This two-part blog series explores what each means and how this dichotomy plays out through the example of our Legal and Management Advisory clients. This first entry explores the "smart" business/strategic perspective, looking in depth at the three drivers behind business/strategic perspective (area, innovation, change) and the design imperatives that correspond to them (smart geometry, deliberate improvisation, embedded adaptability).
Smart Geometry: The footprint drives the deal
Every project has its genesis in small, probing questions that are inevitably more complex than they appear to be at first. Key among them is "does my project have an ideal shape?" This is where smart geometry comes in — that is, the optimum balance between geometric and proportional characteristics that inform planning utilization. As fee pressures drive productivity and utilization targets higher, there is a need to reduce fixed costs, such as real estate. Building geometry is only one factor in a real estate decision, but unlike financial terms and lease durations, a building's geometry does not change—using it well can make office both more efficient and more effective — and even lead to progressive planning and the adoption of alternative officing strategies.
Smart geometry's key design criteria include:
Perimeter window modulation
Floorpate profile
Core profile
Floor plate proportions
Core-to-window dimension
Smart geometry is the first step towards ensuring an adequate level of flexibility in design performance and opportunity. The role it plays in enabling or inhibiting growth, organizational dexterity, and design potential is crucial and permanent.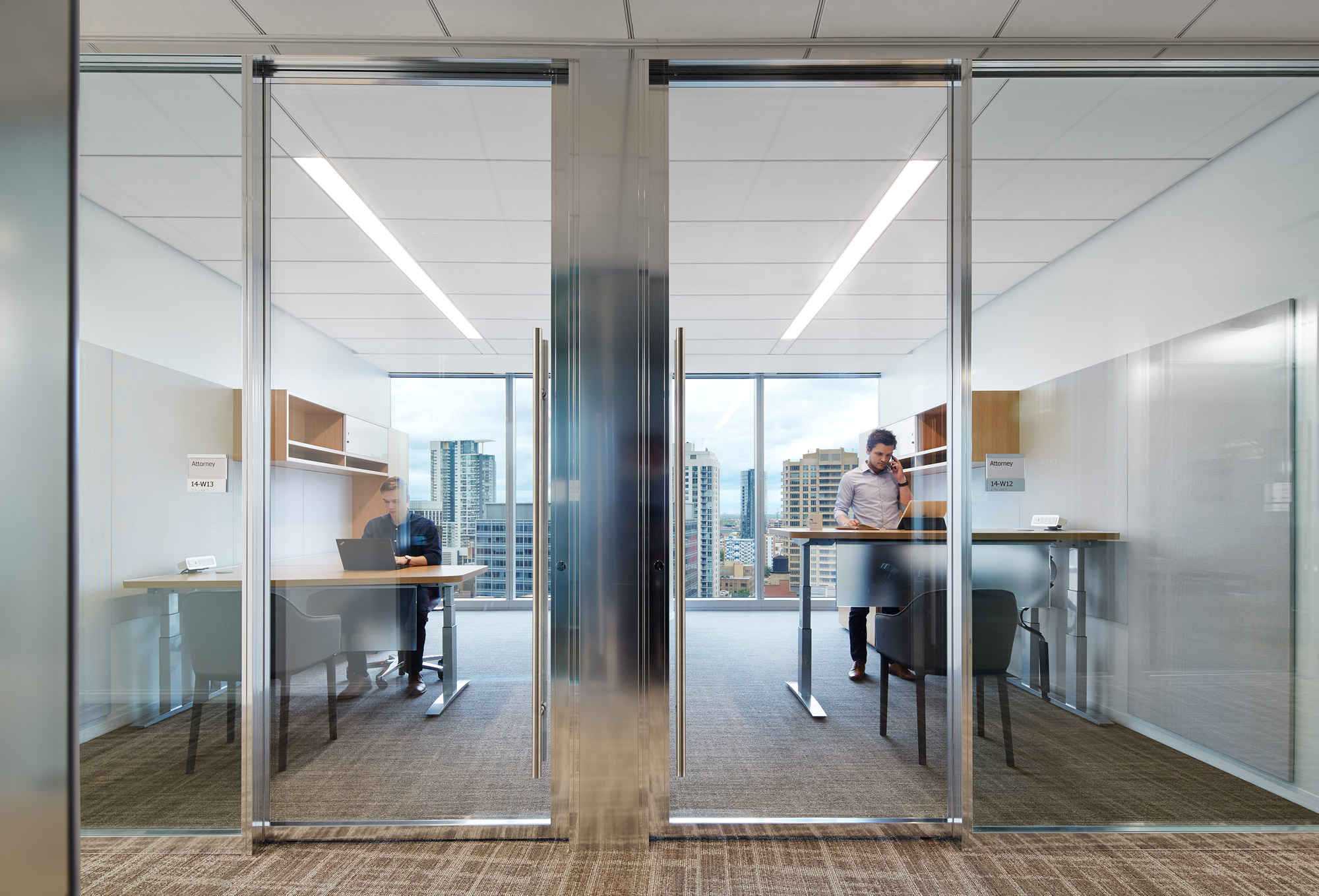 Deliberate improvisation: innovation is the deliverable
Maintaining high levels of innovation requires understanding work behaviors and designing workspaces that elevate outcomes—removing barriers to people's best work. As a design principle,"deliberate improvisation" — the anticipation of diverse behaviors within a set of intentional choices—can facilitate this. Building improvisation in allows a space to support a wide range of not entirely predictable behaviors by making worksites (offices, open workstations, shared workspaces) as agile as possible; adaptable without requiring additional hard construction or acquisition of new furniture. We continually find that redefining the most basic building block of space—the worksite—plays a significant role in the effectiveness of the overall design. Deliberate improvisation in the worksite becomes the smallest unit of measure of success.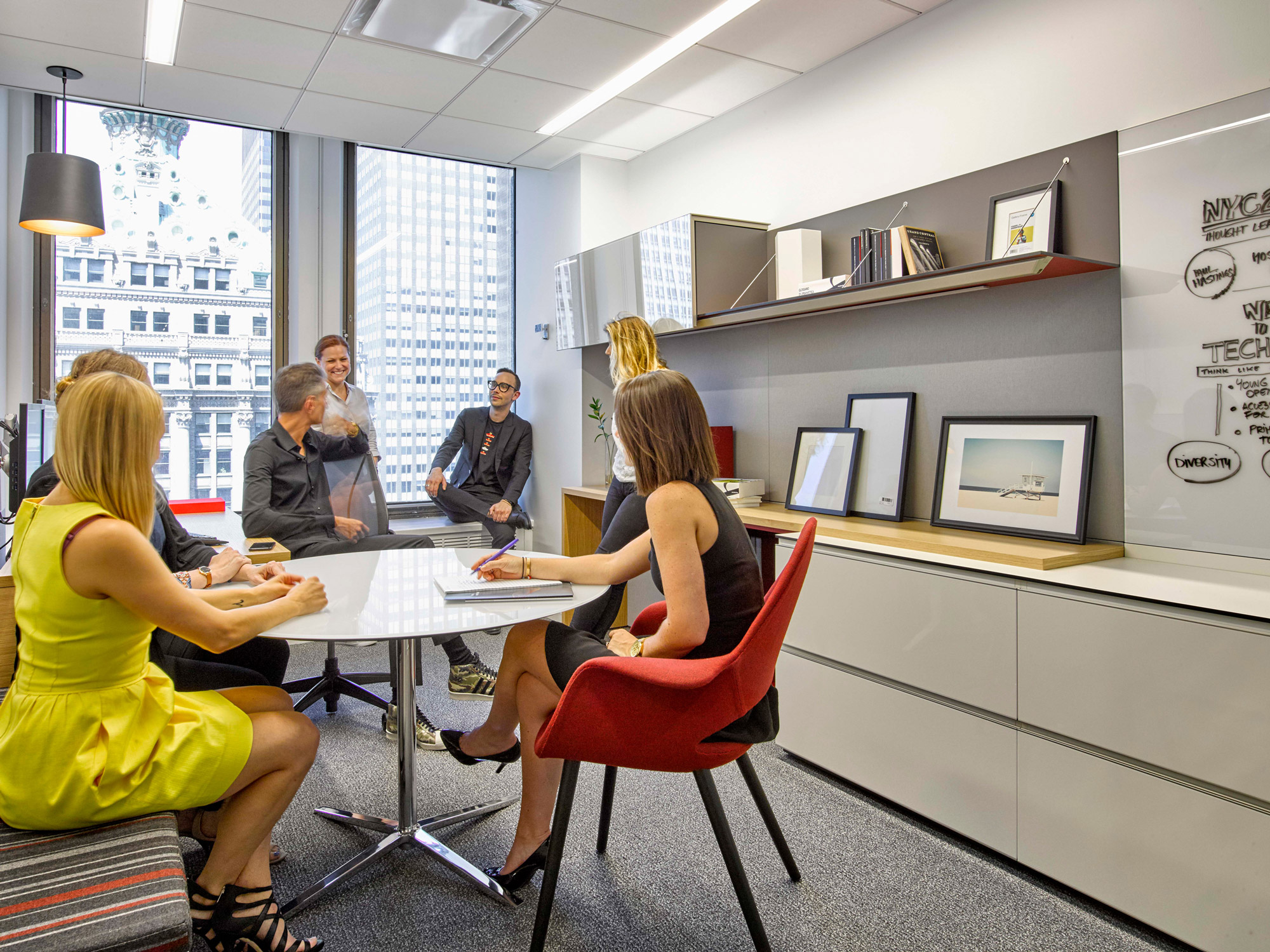 Embedded adaptability: the only constant in business is change
Indeterminate business futures and accelerating change drives a need for agile, intermodular and multi-modal space types that can easily adapt in function and purpose through embedded adaptability. Our clients see on average 60 percent reduction in reconfiguration costs due to interoperable planning.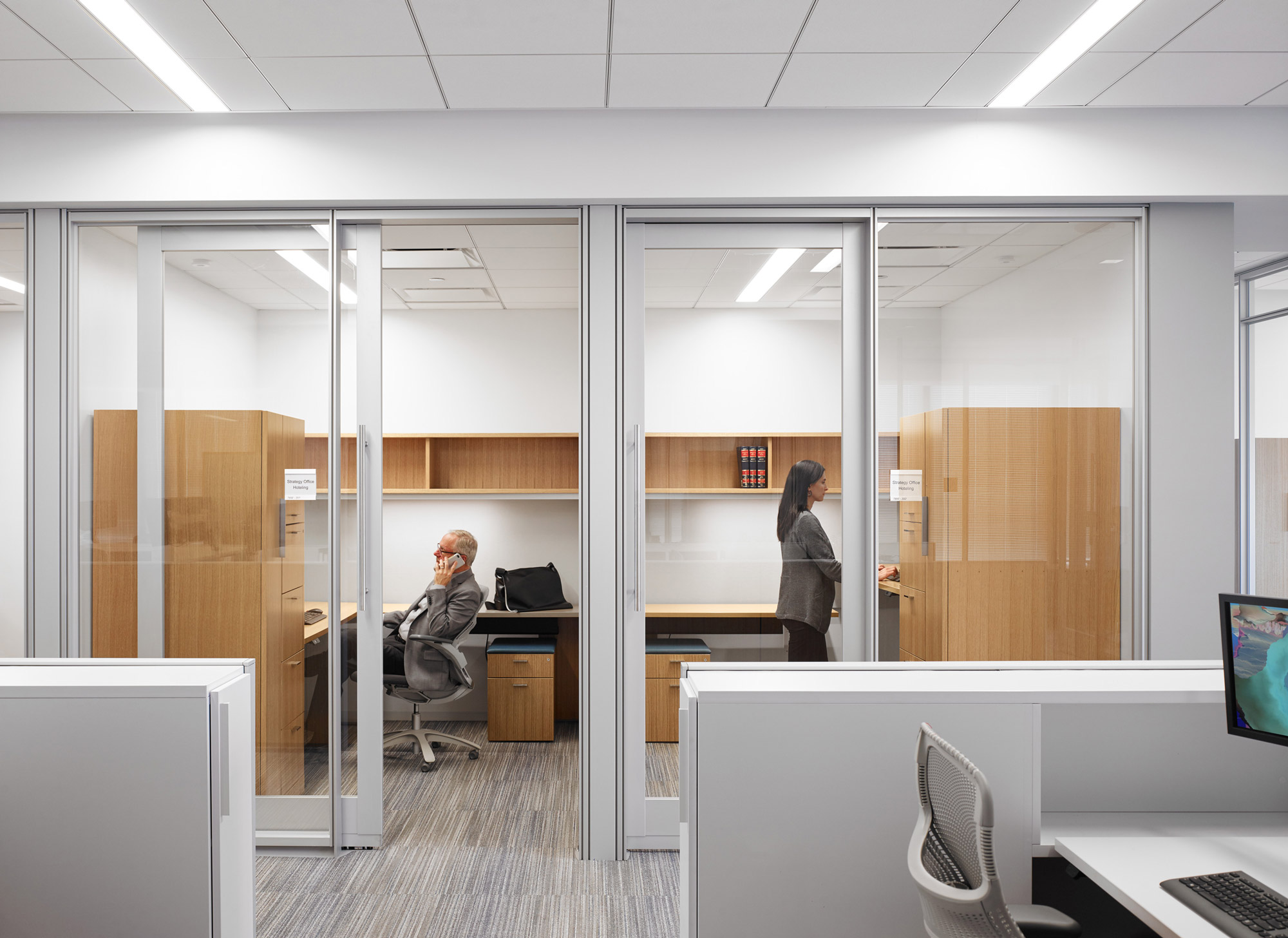 The "smart" business/strategic perspective addresses the issues driving a workplace's efficiency. The design imperatives of smart geometry, deliberate improvisation, and embedded adaptability ensure that the potential and competitiveness of the facility are not at risk. This perspective requires careful study, planning, and detailed integration into the project's technical documentation to ensure that the intrinsic promise of these design imperatives can build the foundation for the "beautiful" cultural/experiential perspective to follow.
To further engage in this subject, learn more about our Legal and Management Advisory practices.