Celebrating 20 Years of Design Excellence
By Jean Anderson and Jeff Barber
The 2019 Gensler Design Excellence Awards: Shaping the Future of Design
This year marks the 20th anniversary of the Gensler Design Excellence Awards (GDEA), a long-standing program that seeks to elevate the firm's design quality and celebrate design excellence in our projects. Over the past two decades, we've recognized an incredible body of work at all scales—from a 3D printed house in Dubai, to a smart building in Shanghai, to world-class airports across the globe. It's one of the many ways Gensler is Shaping the Future of Cities.
Since its inception in 1999, the GDEA program has given us a tremendous opportunity to spotlight work that makes a difference for our clients every day, while recognizing the talent who breathe life into these projects. It all starts with our design culture. The rigorous evaluation process begins with staff reviews in each of the firm's 11 regions. Those recommendations are then vetted by the firm's design leaders. This encourages dialogues about design and gives the firm's top projects wide exposure in every office around the world.
But we recognize that in order to raise the bar in design excellence, we must bring in outside voices. Each year, we invite a panel of industry experts who represent academia, design, journalism, and our clients to come together for discussion and debate on projects from across the firm. The jury critiques a shortlist of submissions, deliberating over which projects to recognize and sharing their insights during a live broadcast to the firm. This diverse cohort brings invaluable perspectives — they challenge us, they support us, and they push us further to design work that matters.
The 2019 jury included Michelle Addington, dean of the School of Architecture at The University of Texas at Austin; Dean Adler, CEO and co-founder of Lubert-Adler Partners, L.P.; Cindy Allen, editor-in-chief of Interior Design magazine; Neil Brooker, COO of BMW Designworks; Paul Darrah, director of real estate NYC for Google; Scott Poole, dean of the College of Architecture and Design at The University of Tennessee Knoxville; and Elizabeth Razzi, editor-in-chief of Urban Land magazine. The jury reviewed 104 entries, which varied in scale and scope—each embodying the innovative work that is shaping the future of design.
2019 GENSLER DESIGN EXCELLENCE AWARD WINNERS
SLIDESHOW — 8 IMAGES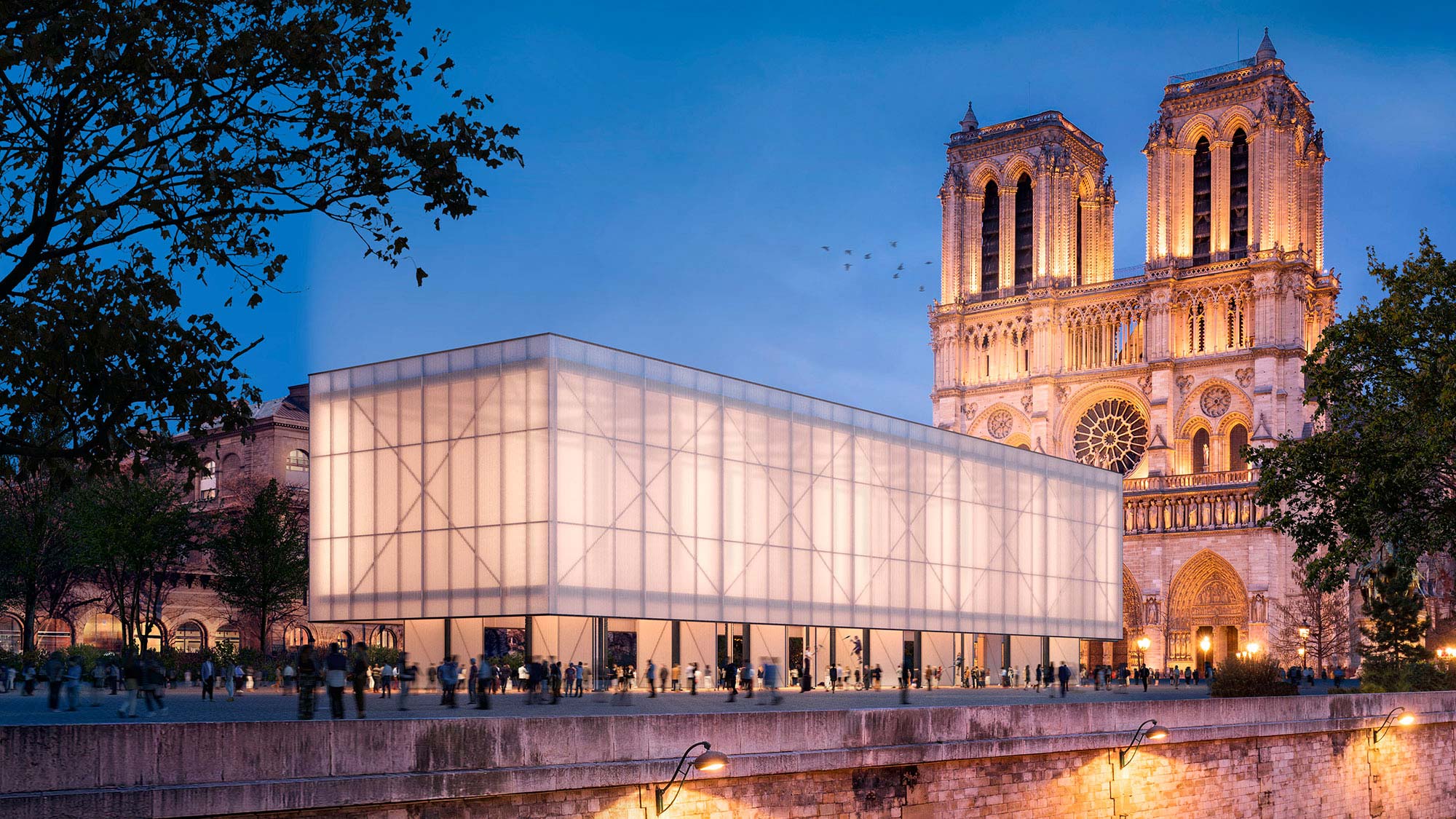 In the Community category, winners included Pavillon Notre-Dame, a proposal for a temporary place of worship for Paris' iconic cathedral; a new center for Debbie Allen Dance Academy in Los Angeles; and Museo del Oro Precolombino, a subterranean museum in Costa Rica. Honorable mentions included a promenade expansion for Klyde Warren Park in Dallas, and New York's American Kennel Club Museum of the Dog, whose digital experience design captured the hearts of the jurors.
In the Lifestyle category, the winners included Beijing's Shougang Ice Hockey Arena, which merges an industrial aesthetic with technology and San Francisco's Dandelion Chocolate Factory, a sensory experience that immerses customers in the making of chocolate.
2019 GENSLER DESIGN EXCELLENCE AWARD WINNERS
SLIDESHOW — 11 IMAGES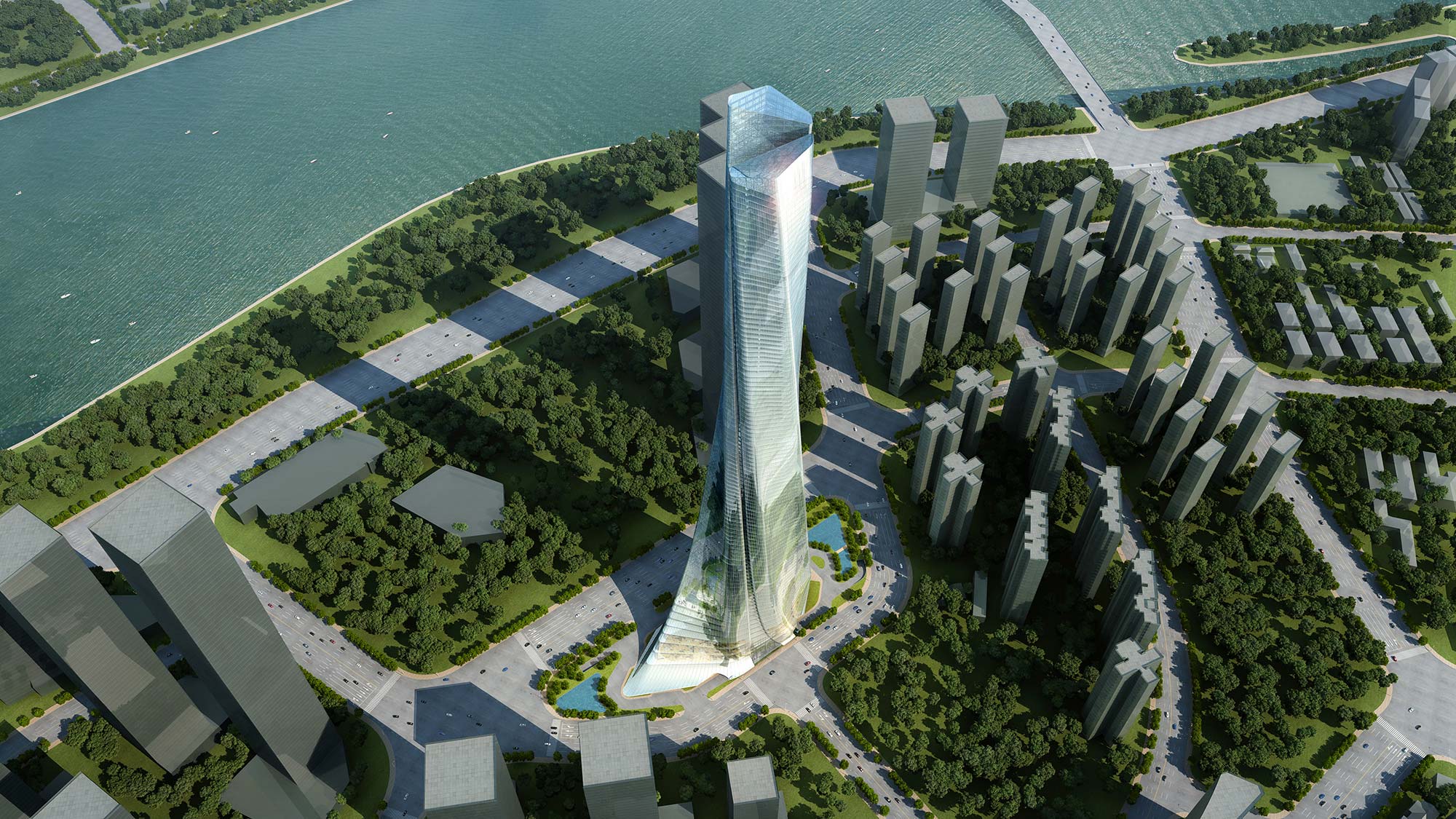 Among the winners in the Work category, China's Fuzhou Shimao 108 Tower was recognized for its dynamic sculptural form, and One Westside was praised for repositioning a shopping mall into an open workplace. Other Work category winners included 2112 Pennsylvania Avenue, which was applauded for its sculptural façade; Campari Group North American Headquarters in New York, which was recognized for reimagining the brand's heritage; and the Ford Foundation Center for Social Justice, which was celebrated for its brand-conscious renovation of an iconic building.
Additionally, MOMENT at San Pedro Squared, a project that transformed a parking garage into micro retail space, received the Margo Award. The award, named for retired Gensler leader Margo Grant Walsh, recognizes projects that achieve design excellence through cost-effective solutions.
Over the past two decades, the GDEAs have become an integral part of Gensler's DNA and our design culture. The program serves as a reminder that the design process is a collaborative effort: we focus on design not as a solo act, but always in combination with our clients, our community, our teams, and our talent in order to make a greater impact.