The Future of Work in Canada: Insights From Gensler's Global Workplace Survey
July 10, 2023 | By Annie Bergeron
In Canada, workplace productivity has been receding for years. When compared globally, Canada lags on key economic indicators and has been described by some has being in "quiet decline." With low productivity threatening our living standards, it is imperative Canadian companies leverage every tool at their disposal to bridge the gap. The physical workplace is one of these important tools.
The last few years have accelerated the evolution of the office. As a result, our relationship with the physical environments that facilitate work has adapted: employees across the world now exercise their choice to perform tasks fluidly between different locations. Globally, one trend is clear: hybrid is here to stay, but so is the office — as a destination of choice, not an obligation. In this new model, how can Canadian organizations leverage their workplaces to create supportive and experience-rich environments where employees feel engaged and productive?
The Gensler Research Institute's Global Workplace Survey Comparison 2023 offers some insights into this question. The survey, which collected data from 14,000 office workers across nine countries, reveals there are remarkable commonalities across the world between how employees are working in 2023 and how the workplace is responding to change.
However, the survey also exposes some gaps and opportunities for improvement in the Canadian office market. Using Gensler's proprietary Workplace Performance Index® (WPIx), we can identify two essential metrics of workplace performance: space effectiveness and workplace experience. Using this data, here are some key findings and recommendations for Canadian employers who want to create workplaces that drive better outcomes for individuals, teams, and businesses.
1. Canadians need more choice in where to work within the office.
Choice is a powerful contributor to space effectiveness scores. With 73% of office workers surveyed globally having choice in where to work in the office, Canadians rank last among the nine countries, with only 64% reporting having choice. This deficiency is reflected in the amount of time Canadians feel they need to spend in the office to maximize productivity. When asked how much time they ideally need to spend at their company's office, Canadians score the lowest globally, at 56% of the time. Canadian offices are ripe for post-pandemic reinvention.
According to the survey, employees who have choice are more likely to report higher levels of innovation, collaboration, learning, and performance. Increasing variety to support different types of activities throughout the day, with priority given to focus mode, would yield the most significant results. These work settings should be accessible, adaptable, and comfortable for employees to use according to their preferences and needs.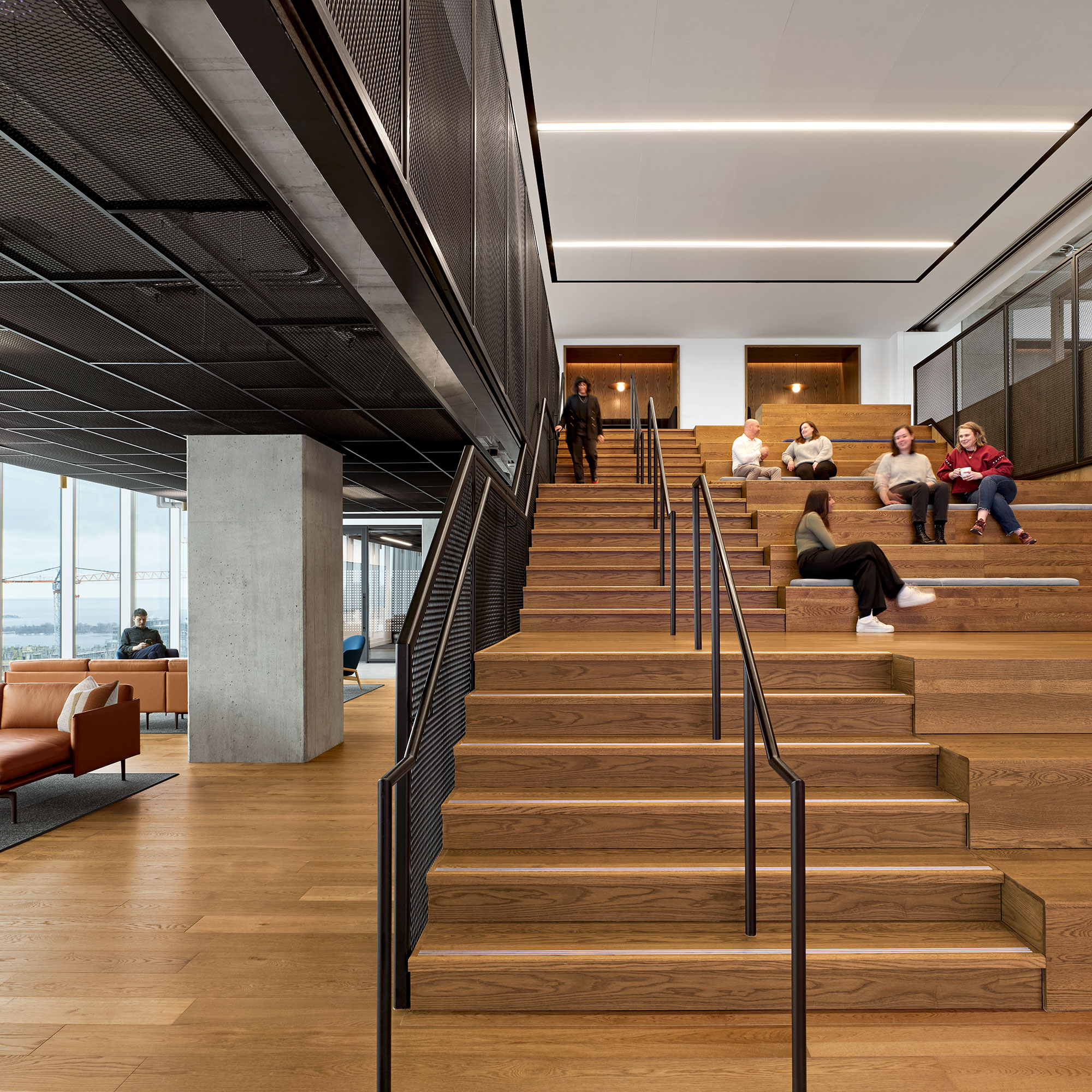 2. Canadians need redesigned offices that support hybrid work.
Experience and effectiveness must work in tandem. With employees looking for spaces that align to new ways of working, having recently renovated offices becomes a key indicator of experiential quality. Our survey reveals Canadians lagging behind every other country surveyed, with only 24% working in environments that have been redesigned during the past three years, highlighting significant room for improvement to optimize engagement and performance.
Our survey reveals that most existing workplaces are currently not conducive to hybrid meetings, with offices globally achieving a space effectiveness rating of just 3.6 points (out of 5) in the "working with others virtually" category. In Canada, improving the quality of the hybrid experience would notably increase the quality of the workplace experience and help close the gap on valuing the office as an enabler of productivity.
3. Canadians would return to the office for a better mix of experiences.
By creating environments that improve effectiveness and experience, Canadian employers can leverage their workplaces to drive better business outcomes. When surveyed about their ideal mix of experiences, 48% of Canadians reported a willingness to come into the office an additional day per week if their work environment was improved, the second highest score globally.
With younger employees, such as Gen Z, being the most willing to return, investments in hospitality-infused and experiential spaces, such as cafés, libraries, or clubhouses, are worth considering. In fact, when compared in a quartile analysis, high-performing amenity-rich workplaces have twice the impact on individuals, teams, and organisations when evaluating factors such as personal productivity, sense of community, and awareness of workflows — demonstrating the significant return that a well-designed office can deliver.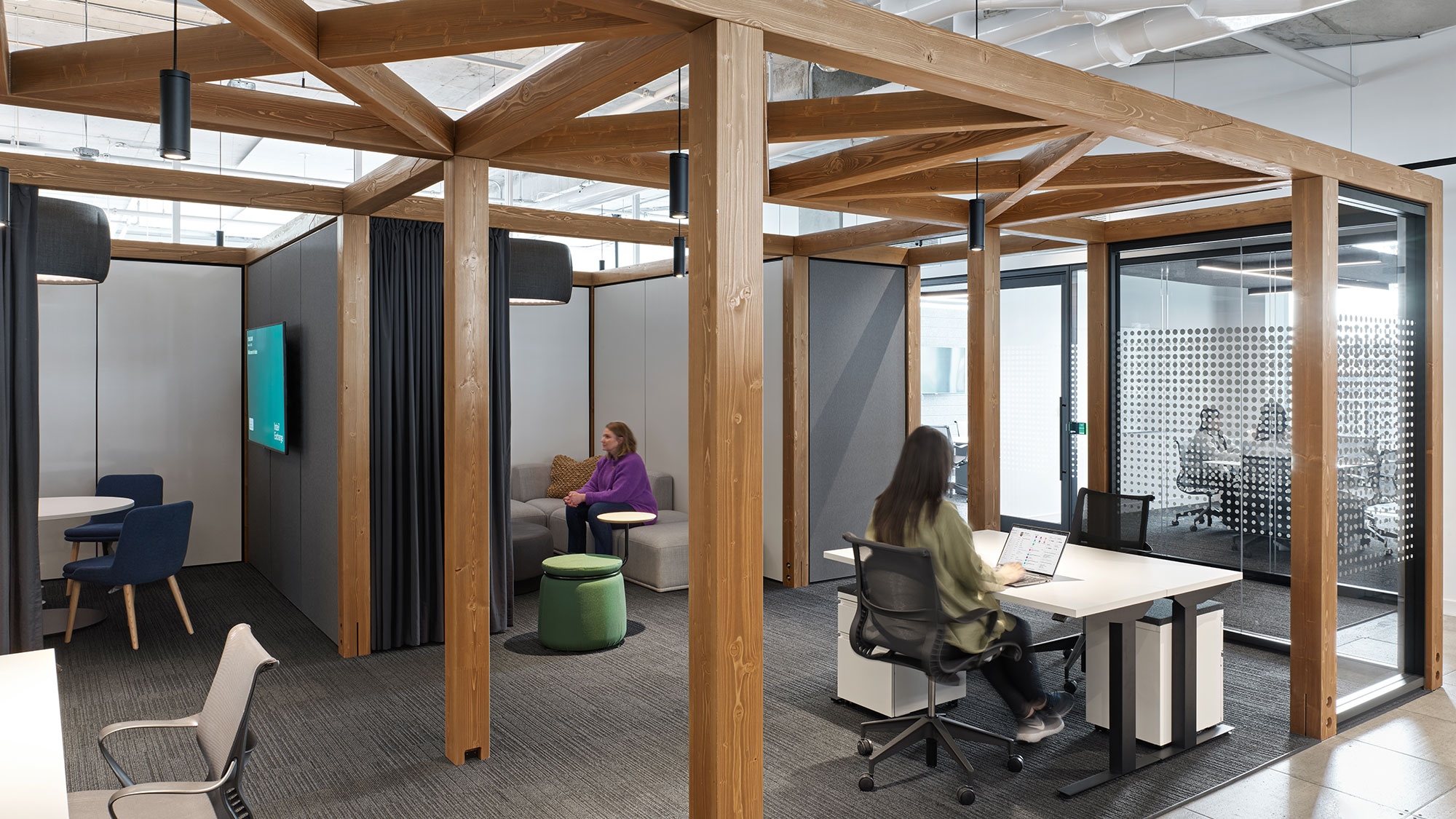 As the workplace continues to evolve, Canadian employers have a unique opportunity to enhance employee experience, engagement, and well-being. The Gensler 2023 Global Workplace Survey Comparison report provides a comprehensive and comparative view of what employees across the world need from their office. By understanding these global trends and local nuances, we can help our Canadian clients reimagine workplaces that meet the moment and prepare for the future.
For media inquiries, email .