Preparing for the Future Now with Resilient Design
By Rives Taylor
This week marks another year of Climate Week NYC, a global event hosted around the UN General Assembly to discuss the latest ways to take action against climate change. As global leaders come together to address how the collective community can help reduce CO2 emissions, we understand our role within this conversation, too. We believe the carbon conversation is a design challenge — design can help carbon do good, and potentially cause less harm.
The UN Environment, Global Status Report 2017 states that over the next 40 years we will face a demand for building over 2.5 trillion square feet of new space – or equivalent to a new New York City every month for the same amount of time. At this scale, we need to address everything from operational energy and the materials we choose to how people travel and education for the next-generation designer. Globally, it is important to minimize the impact of this growth, while maximizing its performance and the quality of human experience.
As designers of the human environment, we can be part of the solution to put carbon where it belongs and not where its superabundance can create real challenges. The global design community already kicked off this conversation earlier this month at the inaugural Global Climate Action Summit in San Francisco. I was able to participate on a panel at an affiliate event, Carbon Smart Building Day, to reiterate the ideas, strategies, and actions that designers can implement for the built environment to prepare for the future now.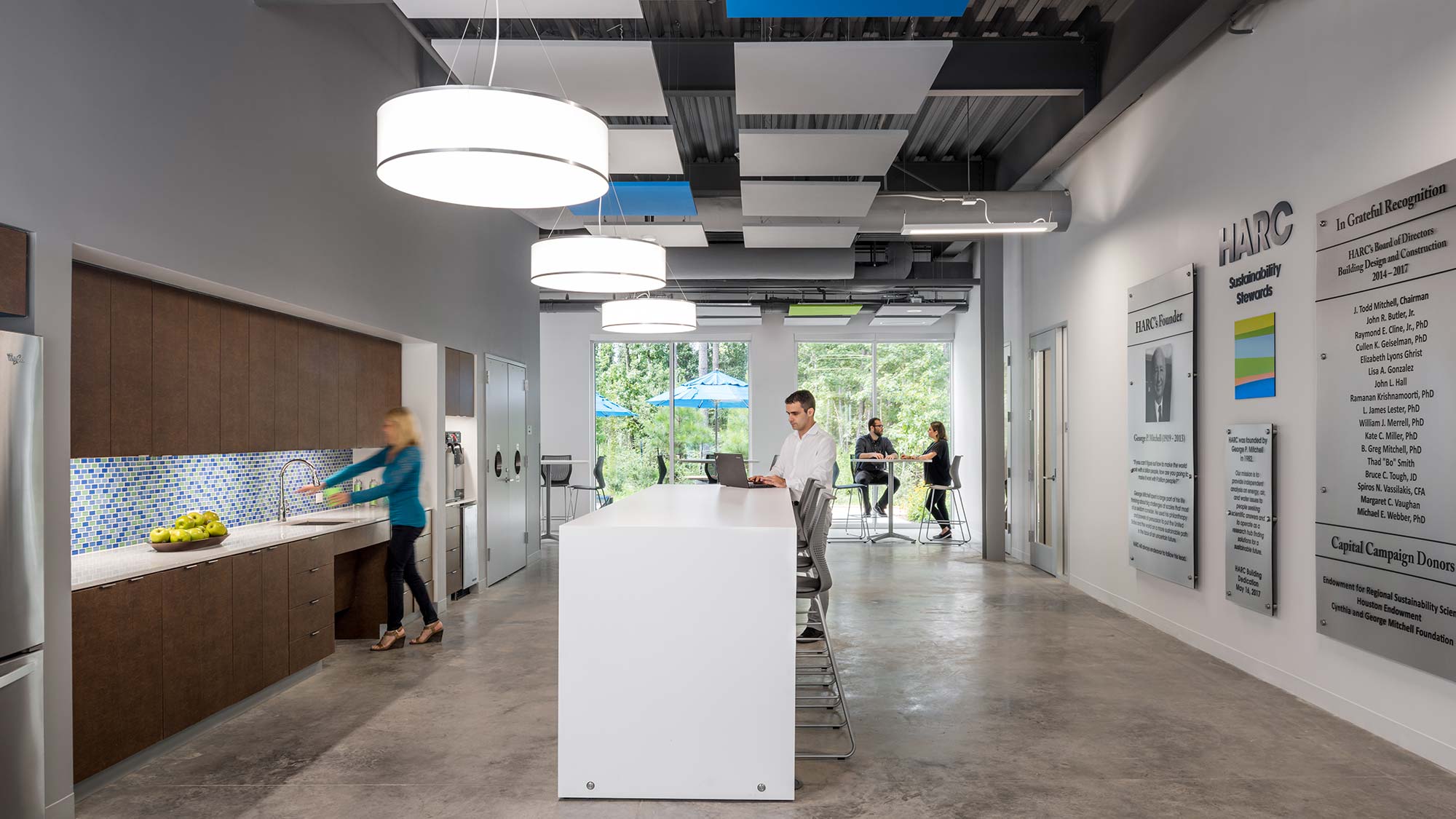 Gensler is leading the resilient design ideas for the future of cities; in this opportunity we can make a global impact at scale. We designed 1.25 billion square feet of space in 2017 alone. Analysis of our designed performance data reflects the dramatic difference we are making — our projects are estimated to save 11 million metric tons of carbon dioxide from being emitted each year.
In the last decade since we've collected clients' projected energy targets as a result of our design strategies, we've seen not only projects that have made an impact in a partnership with operations, but with smart community livability and experience enhancements. Net zero carbon and energy projects at small scale are the given now.
But at Gensler, we have moved beyond small scale interventions to designing for resilience for larger built environments such as corporate headquarters, airports, and city precincts that will make a more significant impact on reducing our carbon footprint.
This is only the beginning of the broader influence that Gensler and the design industry will have on reducing the impact that climate change will have on our environment now and for years to come.
Rives Taylor is an architect and educator who helps lead the firm's sustainable design practice. In his spare time, he lectures as an adjunct professor at the University of Houston and serves as a visiting professor at Rice University, teaching architecture and sustainable design. Currently he's working with the city of Houston and other cities to develop more livable neighborhoods and sustainable water management strategies that support growing urban areas. Contact him at .