When the NBA's Golden State Warriors announced in 2012 their plan to move from Oakland back to San Francisco, where the team had been based from the mid-1960s through the early 1970s, few could have predicted what was in store for the franchise or Mission Bay, the neighborhood they now call home.
Fast-forward to today, and the Warriors have won three of the last five NBA championships. Their new arena — Chase Center — has already earned a reputation for emphasizing the fan experience like no other. And Mission Bay has transformed from an industrial enclave into one of San Francisco's most vibrant and desirable areas.
Adding to that vibrancy is the 11-acre development that Chase Center now anchors. Located along Mission Bay's picturesque waterfront, the new district features public plazas, retail, office space, and public art. A Gensler-designed hotel is also in the works for the site.
Chase Center itself was designed to provide an unmatched level of hospitality at every touchpoint. Gensler collaborated with Manica Architecture, Kendall/Heaton Associates, and Kuth Ranieri Architects to translate that vision into an 18,000-seat facility that serves up memorable moments for both Warriors fans and attendees of various entertainment events.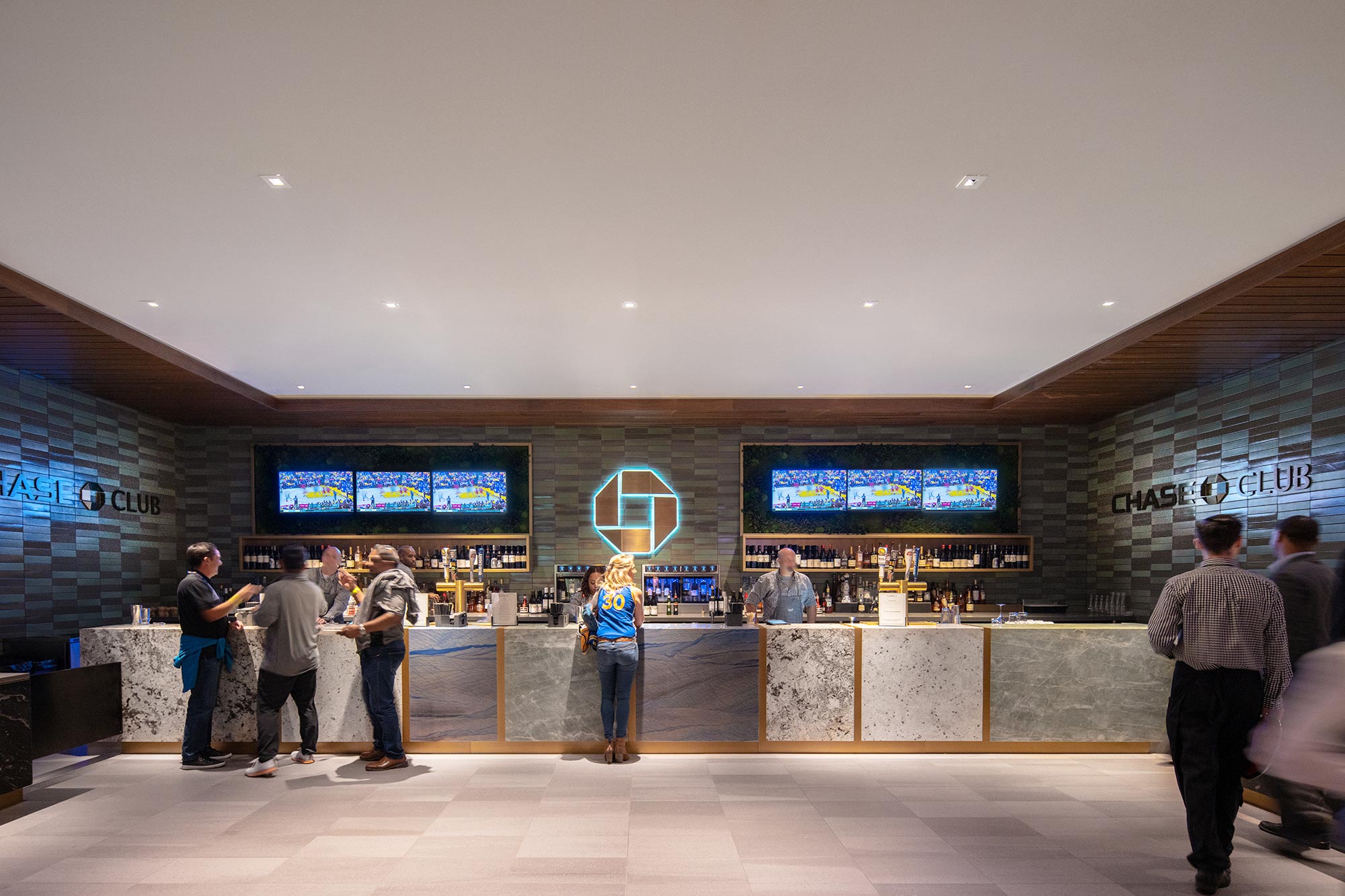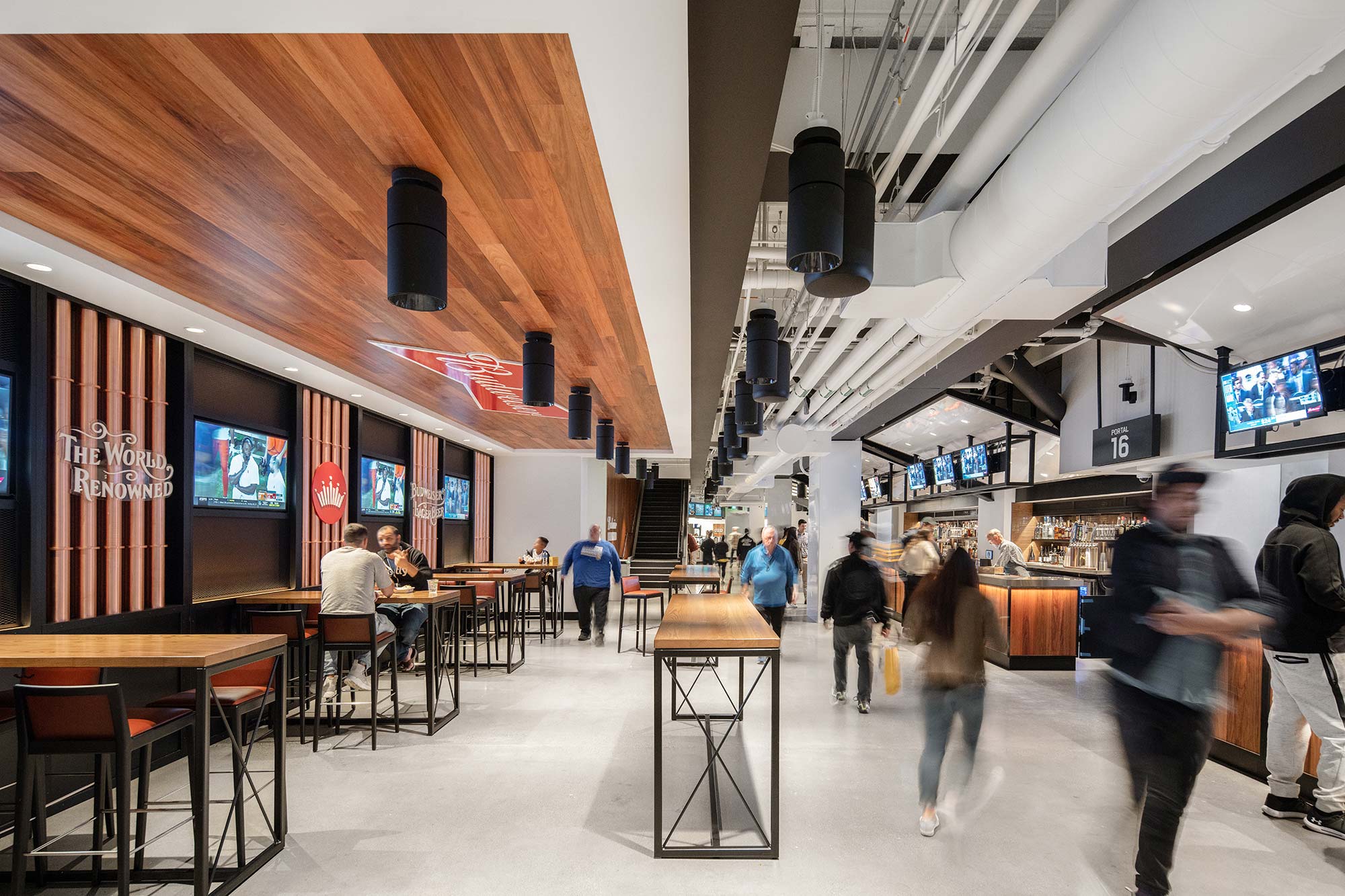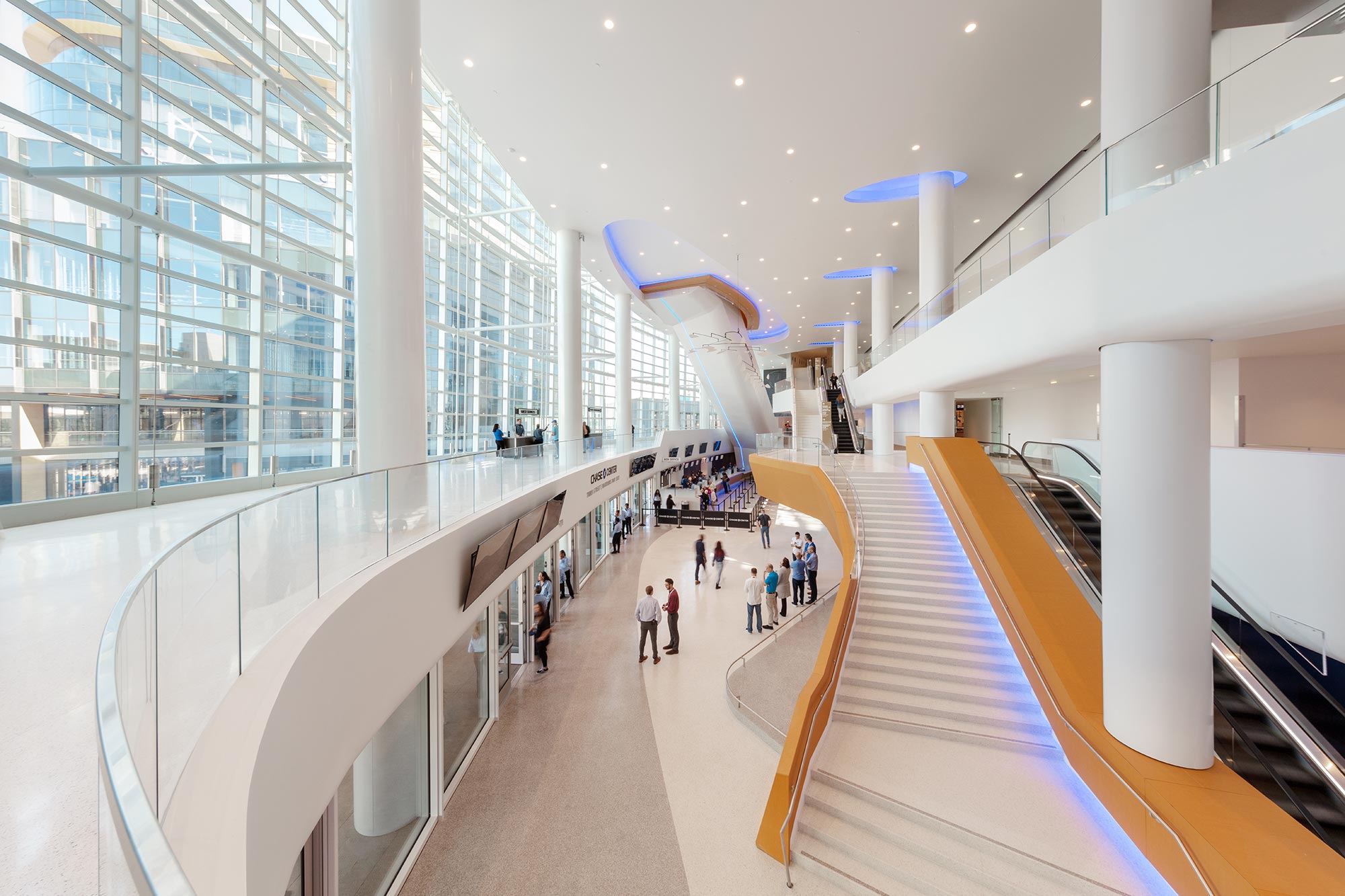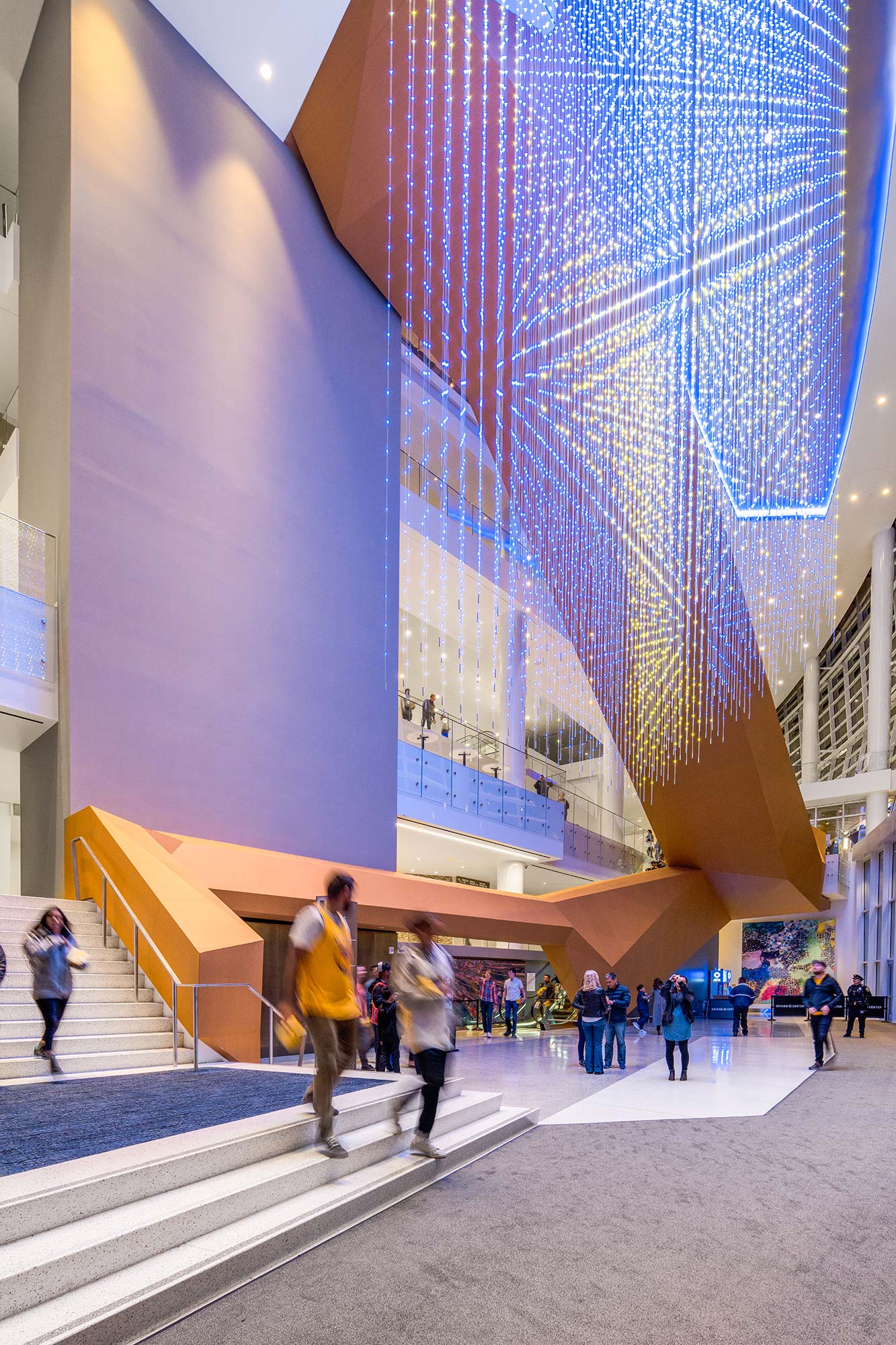 Key to the Chase Center experience is the notion that no ticket holder should be tied to a seat. Thus, fans have access to a variety of lounges, clubs, and other gathering spaces, depending on the type of ticket purchased. And for those looking to take their experience to the next level, Chase Center boasts premium offerings that include 44 suites and 60 theater boxes that draw from the latest in hospitality design.
Those elements, combined with the building's soaring lobbies, expansive views, and concourses featuring pieces on loan from the San Francisco Museum of Modern Art, make Chase Center a key addition to a neighborhood still on the rise.