Adaptive Reuse Brings New Vibrancy to Silicon Valley's State Street Market
March 07, 2022 | By Brian Corbett
The adaptive reuse of buildings may be one of the most impactful things we can do for the environment. Reimagining, reusing, and renovating a building is estimated to save between 50-75% of embodied carbon emissions compared with new construction. But beyond the environmental impact, we believe the most successful adaptive reuse projects recognize and reactivate the intrinsic value that a building's previous life has played for various experiences and memories for countless community members and generations.
Adaptive reuse was a critical sustainable design strategy in designing the new State Street Market in Los Altos, California, transforming what once was a hodgepodge of buildings without a unified purpose into a community hub that fosters connectivity and belonging downtown.
The concept was born out of Los Altos Community Investments (LACI) principal Anne Wojcicki's inspiration to create a community space that captures the authentic, quirky, and local vibrancy of the downtown Farmer's Market.
The true impact of this adaptive reuse project is not just in the sensible unification of the container, but in the creation of a series of compelling experiences that bring added vitality to the downtown community. With a deliberate focus on variety, adaptability, and identity, State Street Market provides a comfortable food & beverage destination for gathering and connectivity as we emerge from the pandemic.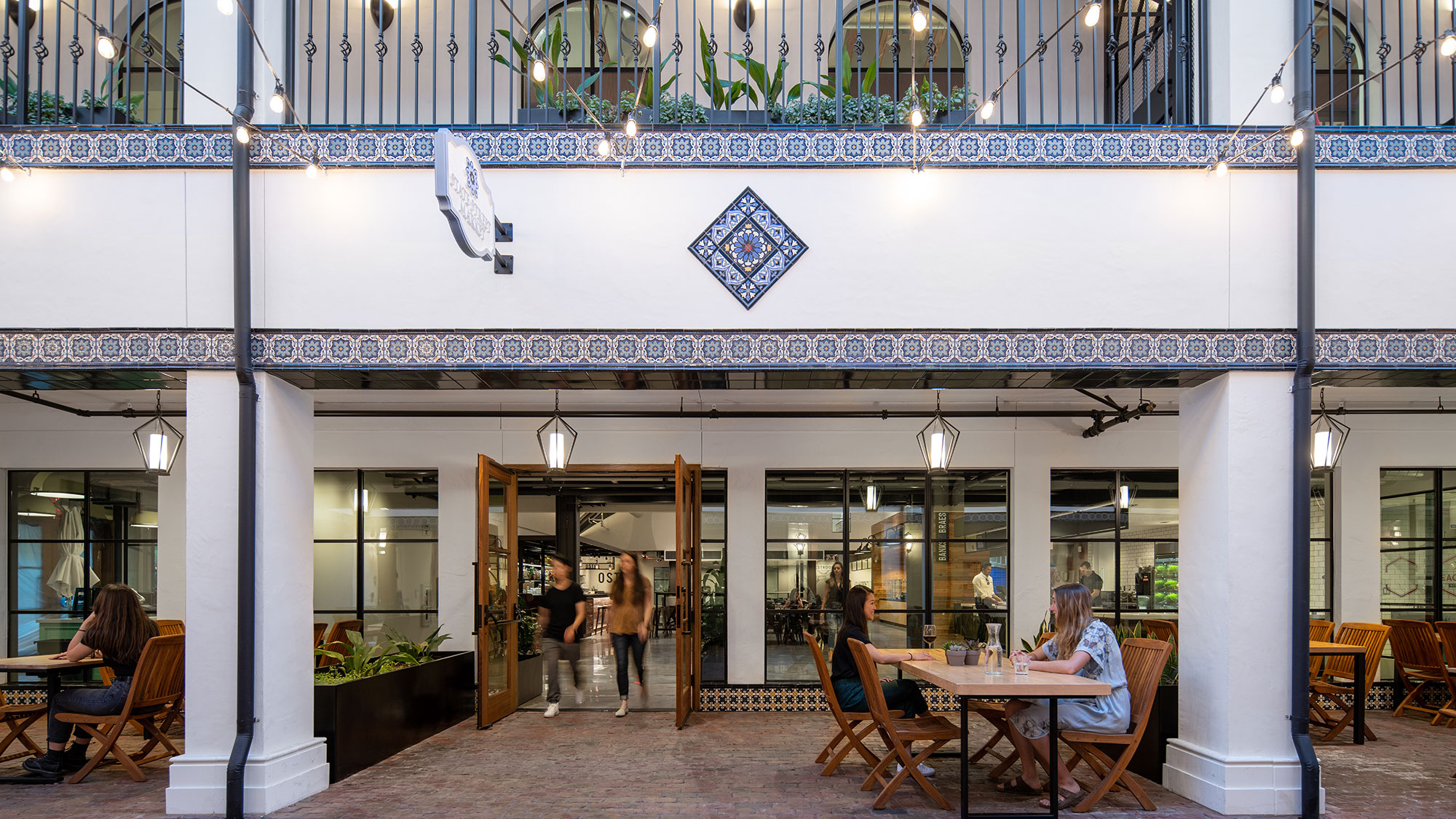 Reimagining an iconic building as a community cultivator
Gensler partnered with LACI to transform the existing building at 160-170 State Street, which previously presented an uninviting street-front of vacant retail spaces, into a community gathering place in the heart of downtown. Initially designed as a single-story Purity Stores food market in the 1950s with mid-century modern influenced architecture, the building had evolved over time into a pair of two-story, pseudo-California Mission buildings with an underutilized multi-tenant mix of small, outdated offices and retail spaces. The iconic, vaulted double-height dome of the original Purity store had been encapsulated and infilled within the second story addition.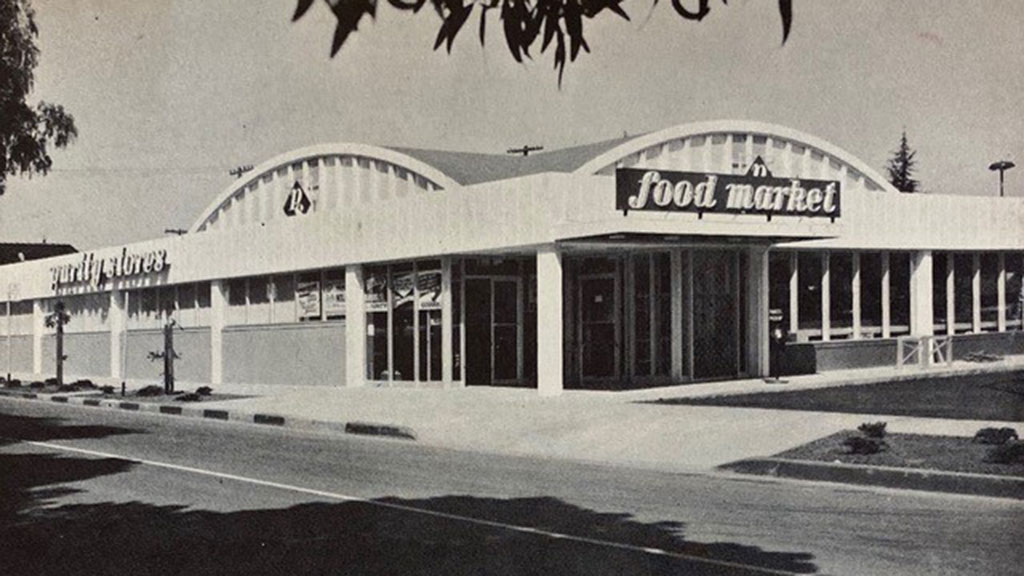 Our goal was to not only preserve but enhance the building, leveraging the opportunities that it presented, and acknowledging its mixed architectural history, combining elements of California Modernism and Mission styles.
Our team envisioned a mixed-use program to provide a variety of amenities that enhance the downtown experience, including a food hall, restaurants, bars, retail, event spaces, a teaching kitchen, offices, and outdoor areas. An intentionally diverse program and food service offerings ensure the market would be inclusive and budget friendly.
The existing terracotta roof, load bearing walls, structural system, and many exterior walls were left intact. Reuse was also a key driver of interior finishes, with decorative light fixtures salvaged from the owner's prior office, decorative tile salvaged from their attic stock, and reclaimed wood incorporated into furniture and food stations.
A series of targeted architectural interventions create a sense of place:
A redesigned ground floor engages the community. By recessing the façade at the ground level along State Street and giving it large glass storefronts, and creating covered, outdoor arcades with seating for dining and gathering, this move activates State Street throughout the day and evening.
A new retail presence invites visitors. The new retail presence along 3rd Street breathes new life into a once-dead street front.
A reinvented paseo activates the outdoor space. The paseo, once a pragmatic mid-block pass-through between the two buildings, was widened and reimagined as an outdoor amenity space serving the food hall and restaurant.
A new food hall anchors the community experience. Part of the second floor, which was infilled in the 1970s, was removed to restore the original double-vaulted ceiling, creating a generous, sunlit, double-height space in the center of the food hall.
The building's exterior was completely redesigned. By incorporating operable arched Mission-style windows, which allow more light and air into the office spaces, the continuous perimeter balcony surrounding the office space is now reclaimed as a valuable outdoor amenity space.
New details enhance the building's existing Mission style. Features include the eclectic use of tile, custom wrought-iron railings, hanging lanterns in the paseo, and refreshed terracotta roof tiles.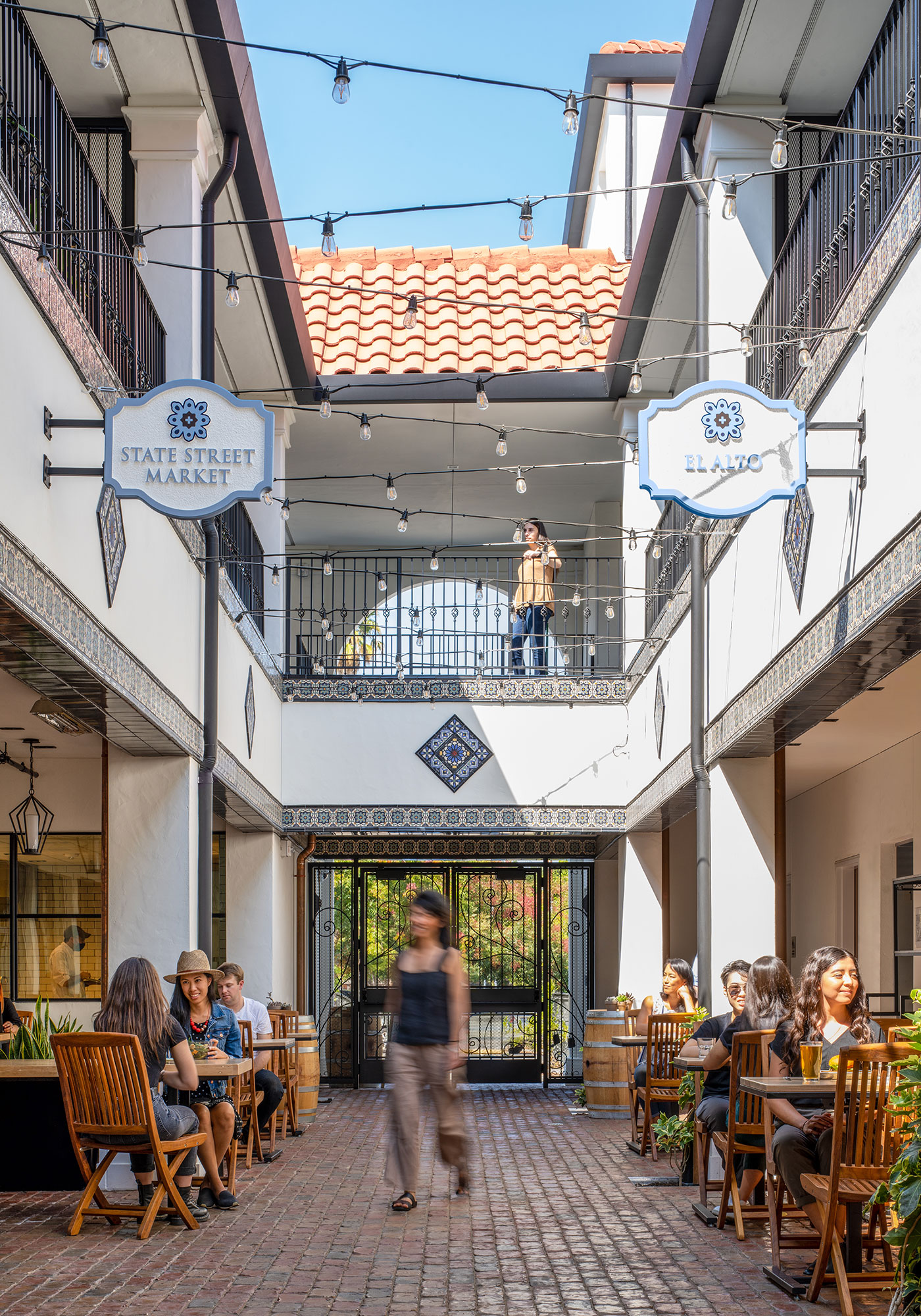 An authentic, inclusive, and local experience
To create a truly unique experience, the team established tenant partnerships with celebrity chefs and high-profile local vendors such as Cowgirl Creamery and Tin Pot Creamery. Bay Area chef Traci Des Jardins' El Alto restaurant and Bǎo Bèi by local Michelin Star chefs Meichih and Michael Kim, establish the State Street Market as an upscale foodie destination, while Banks & Braes offers family-friendly fare, and Ostro offers seasonal seafood cuisine. A space for a rotating pop-up store featuring local vendors will constantly keep the experience fresh.
Gensler collaborated with chef partners and Los Altos Community Investments to design the food stalls, restaurants, central bar, and open space. This collaborative approach established the framework for a cohesive look and feel, while creating opportunities for unique, vendor-specific moments within.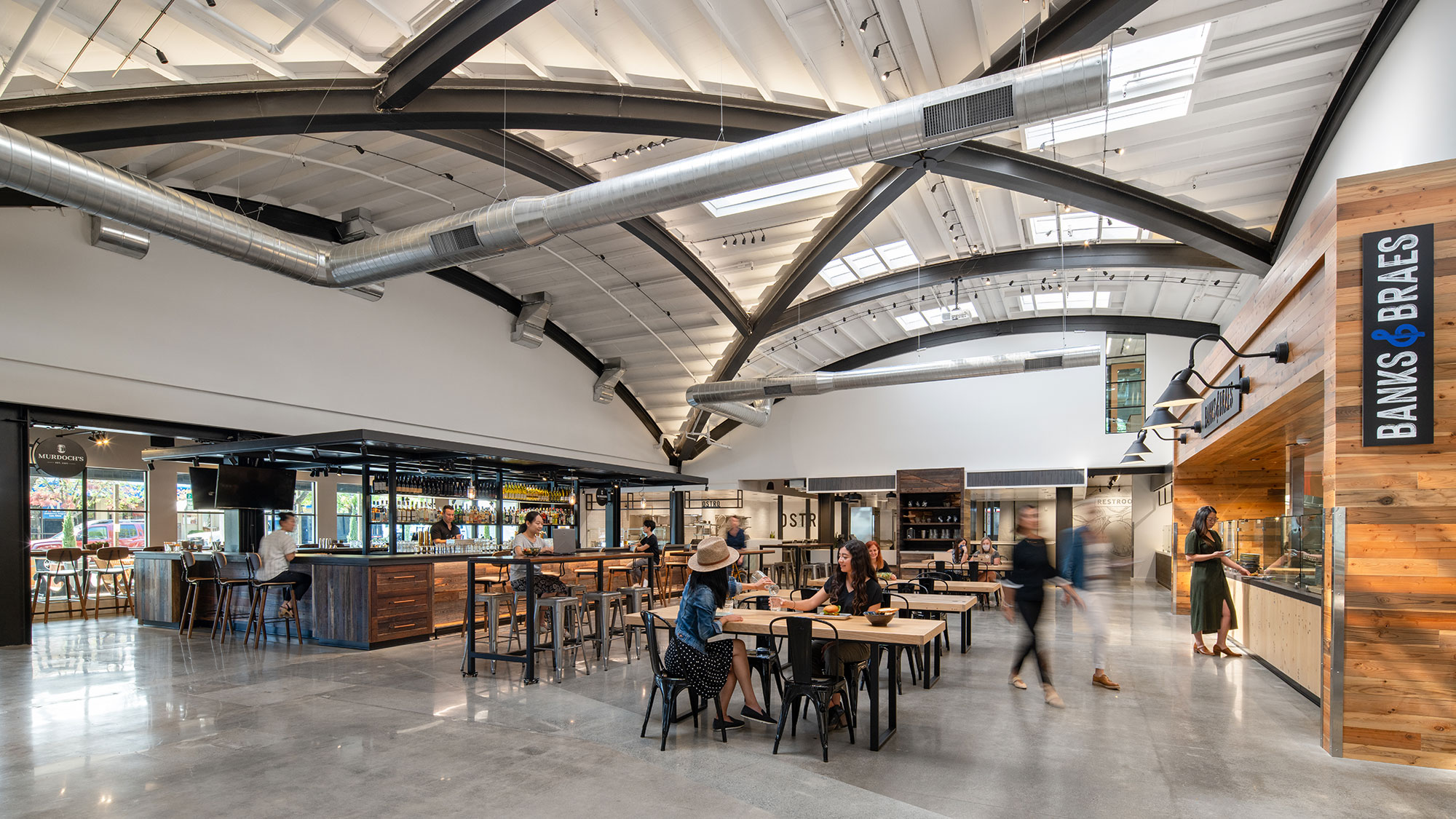 In order for a unique food & beverage retail concept like this to succeed in this location, it needed be embraced by the community as a local destination. The existing building had all the right bones, with just enough quirks, to make for a unique and authentic experience. Originally a community grocery store that later served as office and retail space for local businesses, in its third iteration it will now support the community as a food & beverage destination.
For media inquiries, email .