Trends to Watch: Shaping the Future of Attainable Housing
April 05, 2023
Editor's Note: This blog is part of our Design Forecast blog series, looking at what's next in 2023 and beyond. Here, we sit down with Kelly Farrell, a global leader of Gensler's Residential practice, to discuss attainable housing trends and potential solutions to address the global housing shortage.
Affordable housing is a topic almost everyone has heard of. But there has been growing conversation around the idea of attainable housing; i.e. the broader trend of housing being unaffordable even for people who are considered middle income. Can you give us a sense of what the current challenges are with respect to the issue?
Kelly Farrell: Absolutely. The numbers make it easy to understand how we've gotten into this housing crisis. The world's population has doubled since 1975. Around the time I was born, there were 4 billion people on this planet. Now there are 8 billion. Production hasn't kept up with demand. To meet the housing demand, we need to create 102,000 new homes per day across the world. Unfortunately, we currently produce one third of that amount daily. The gap is huge, and we have to address the production side of the equation or else the problem won't go away.
Underneath those most basic numbers, the populations that need housing are also changing. In the 2040s, there will be more people over 60 in the U.S. than under 15. I have a 6-year-old son. The projections say he will very likely live to be a 100, and so will most of his cohort. This also means they might work until they're 80. Different behaviors at all these different ages means that housing needs will change, too.
"We need to really look at what it means to have a multigenerational workforce and a multigenerational community, and really make sure we're designing and operating places that allow them to come to life."
—Kelly Farrell, Residential leader, Gensler
What are some examples you're seeing of how the shortages are impacting price?
Housing burden (the rent-to-income ratio) is on the rise around the world. Let's take two U.S. cities: New York City and Ann Arbor, Michigan. In New York, for a median priced one bedroom, the minimum income needed for rent is almost $140,000. New York's housing burden has risen to 68% — a far cry from the gold standard of 30%. In the city of Ann Arbor, where the housing burden has hit 55%, the story isn't that different. If you're an essential worker that burden can make renting a one-bedroom apartment unobtainable in the community you work in. And it's similar in cities all over the country.
That said, there are some huge discrepancies depending on the market. The classic adage, "location, location, location" still rings true in real estate. If you're a developer who wants to create affordable or attainable multifamily housing in California, that costs $1 million a unit. But if you're in Texas, that same unit costs you $300,000.
Could you talk about where Gensler's residential practice fits in this story, and what kind of solutions designers can offer?
Our teams have been working with various development teams that are trying to tackle housing attainability in new and interesting ways. They're reevaluating how to provide the best living experience for the lowest cost. As designers, we contribute by thinking of multifamily buildings not only as products but also as systems — repeatable and modular. It's a macro approach. But we also spend a lot of time getting tiny details right. We want residents to love where they live, not just be happy with where they live. So, we push our partners to explore how to deliver products that target residents will attach to in an emotional way.
One important thing to clarify: Made at scale doesn't mean made poorly. It's the opposite; more time is invested in the design and engineering of the housing product. A good comparison is the auto industry. If BMW or Ford had to custom make a core component for each vehicle, we wouldn't be driving those. They simply wouldn't be affordable.
Universities and colleges are struggling to recruit faculty and graduate students because they can't afford to live on or near campus. In Idaho, which was recently named one of the least affordable housing markets in the U.S., we have a client creating both faculty and active adult age-restricted housing on campus. It's a workforce strategy. They said, "If we can provide them housing at the right point, we think that they will come and attach to the campus and be part of our community." Once an afterthought, housing is now becoming a major recruitment tool.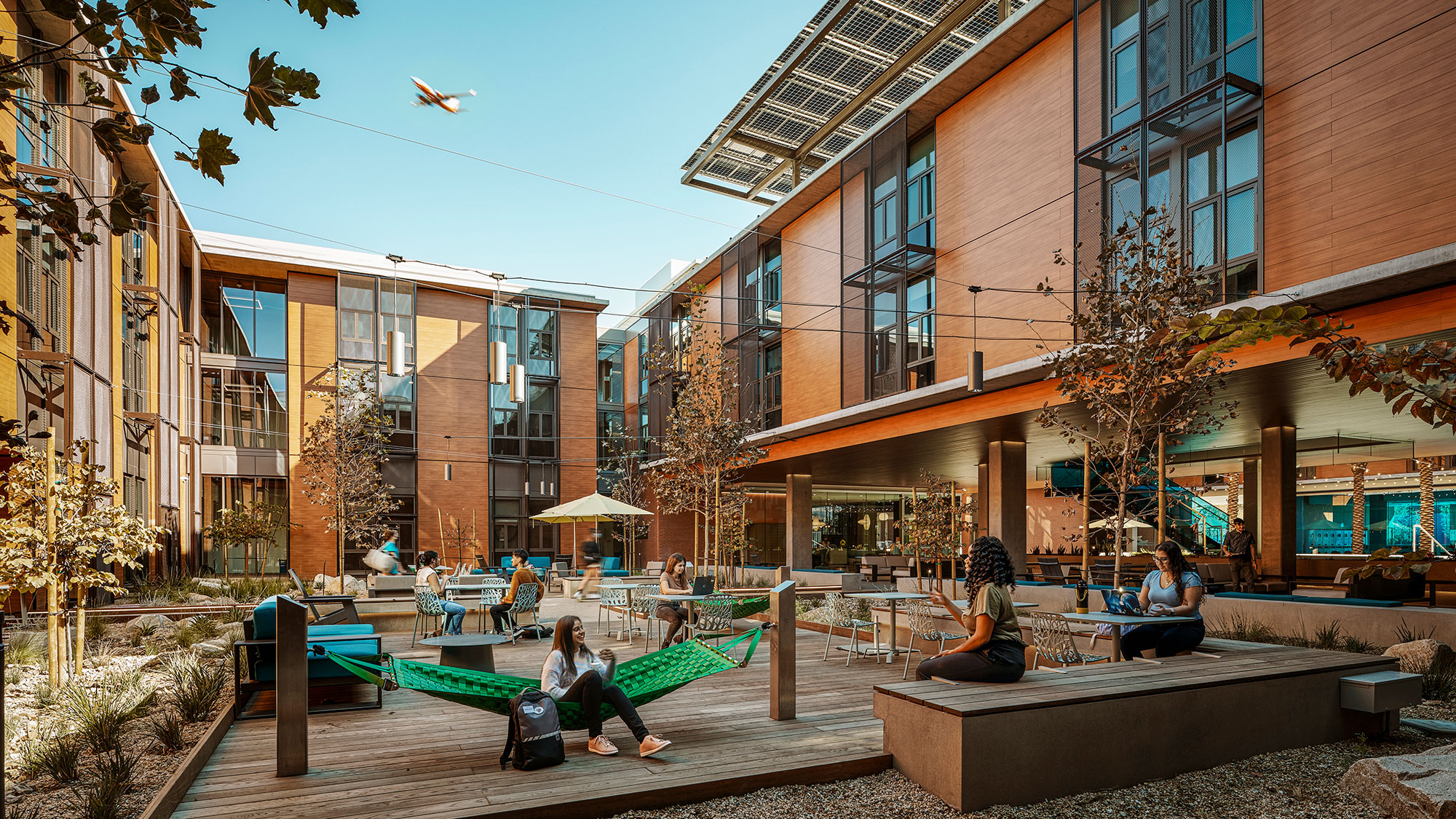 On that topic of social impact: Is ESG funding something you're following? How is it making its way into the industry?
Definitely. In recent months we've seen many more funds earmarked for impact funding, including ESG and attainable housing. It's an important shift because residential hasn't always been the best player in solving the world's carbon crisis. It uses a lot of concrete and lumber. Now, we're seeing funding come in to say, "I want to solve the attainable or the affordable crisis, and by the way, I need you to do it sustainably and resiliently. How are you going to deliver?"
We see office-to-residential conversion as a great opportunity to reuse existing building stock and minimize carbon impact. For example, converting one building could save around 2,000,000 kgCO2e of carbon. The potential is massive.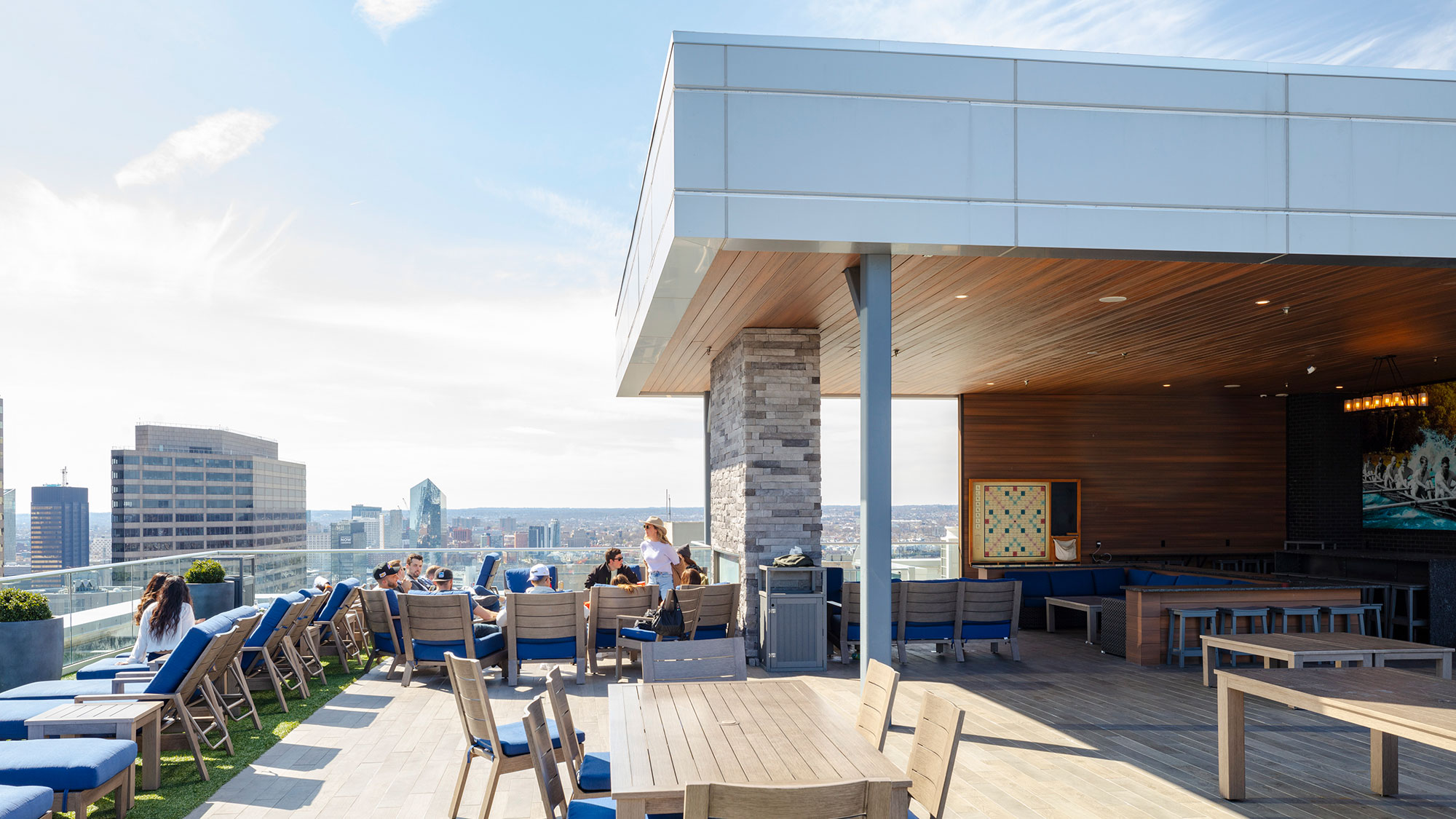 One of Gensler's research offerings is the Residential Experience Index. What insights are you seeing from it regarding the importance of factors like location and amenities?
My favorite finding is "location, location, location" matters. Our clients have moved past the amenities race and are focused on creating a complete community — where the new project leverages the amenities of the neighborhood and contributes new vitality at the same time.
We're scoring communities based on walkability and mix of uses. When we add amenities to projects, we're making sure that they fill gaps in local neighborhood programming rather than providing people with something they already have.
In the early 2000s, there was an amenities checklist. Do you have a dog park, a gym, a coworking space? Now the thinking is more strategic. We're saying, "These are all the great things your community has that your project can build on. We're not going to duplicate them. We're going to take some items off the table so that you can define your offering and control your price point. You're going to have a stronger, more resilient community if you get people out of your building into the neighborhood."
The goal is to build community. We're creating more agile amenities that can have different functions throughout the day. It means using less amenity space but ultimately providing more amenities because we're designing for a full 24 hours.
Where we come in on the design side is not just figuring out what those components are but charting the resident experience. What does it feel like to come home? How do we transition you throughout the property? And how do we get you to stay? Because the number one cost to any developer once the building is done is resident acquisition.
What are the implications of attainable housing challenges for cities more broadly?
We're seeing the post-COVID trouble that many downtowns are in. They're not very resilient; the buildings are very isolated, and they were overweighted in large part to office. So, we're saying to cities, "Put people back in the heart of your downtowns. Get them to live there again." Because that great ecosystem that keeps your city moving and keeps your tax revenues flowing is about having people at different times of the day.
"If we really want strong, healthy neighborhoods, we need to create mixed-use, mixed-age, walkable communities. And we think that's a great way to make housing more attainable because you can rely on so many of the resources that already exist in the city."
—Kelly Farrell, Residential leader, Gensler
What advice are you giving your clients who want to make a difference?
We are really proud to partner with clients in this space. If we can solve attainable housing, we can reduce the pipeline into other supported housing. In that partnership, we are designing ways to deliver these programs at scale. There is a great opportunity in seeing certain project components as products —reimagining kitchens and baths so that they are understandable and cost controlled and then deploying them into an environment that delivers on a great living experience.
We're also advising cities. If you look at most U.S. cities, they are having trouble hiring firemen, teachers, and nurses. In many cases that's a direct outcome of housing, which is an outcome of policy. To get a shift to happen, we've got to create programmatic change. Communities are stronger when people can both live and work in their communities — not just commute to do the latter.
Lastly, I think multigenerational housing is going to be the North Star for the next decade. We're seeing a convergence of services that is going to make multigenerational living and aging-in-place easier. But for that change to happen, developers need to think about how they're coupling services instead of just creating buildings. If we can align our thinking around this goal, it's going to be an incredibly exciting time and we'll impact countless lives for the better.
For media inquiries, email .