What Do FinTech and Decentralised Finance Mean for Workplace Experience?
May 12, 2021 | By Chandkiran Nath
Over the last two decades, the growth of big tech has driven significant transformation in the financial services industry, creating tectonic shifts both internally and with respect to customers and clients.
Tech has interrupted the financial sector by creating new segments within an existing industry, such as: FinTechs — tech start-ups focused on replacing or challenging traditional financial systems; and TechFins — big tech companies like Apple or Google that are embedding financial services into their own products. At the same time, the technology industry has created a new financial system in parallel, known as "decentralised finance" or DeFi, which includes popular products like cryptocurrency. These disruptions are marking the growth and evolution of the industry irreversibly, and represent a significant opportunity for design to align the next generation of financial services workplaces with the choice, independence, and opportunity emblematic of the next generation of products.
The major transformational industry trends observed include:
Switching to digital and reducing physical presence: The pandemic has fast-tracked an existing shift towards digital channels. Many banks are re-evaluating their real estate portfolios. Bank branches are closing at a rate of 60 per month nationwide in the U.K. And, even prior to the pandemic, 90% of all HSBC's customer contact was virtual.
Re-branding of the workplace as Tech: Traditional banks have been increasingly branding themselves as 'FinTech' and adapting their hiring strategies to attract new types of talent in tech, marketing, and community roles. The recent mainstreaming of FinTech and DeFi products has brought a new wave of casual users, which requires a new kind of product outreach to create stronger brand value and a loyal community.
"We want the same can-do attitude as start-ups. We don't want to get bogged down in the traditional bank way. That way, we can move at pace."
-Nadya Hijazi, HSBC's global head of digital business banking channels.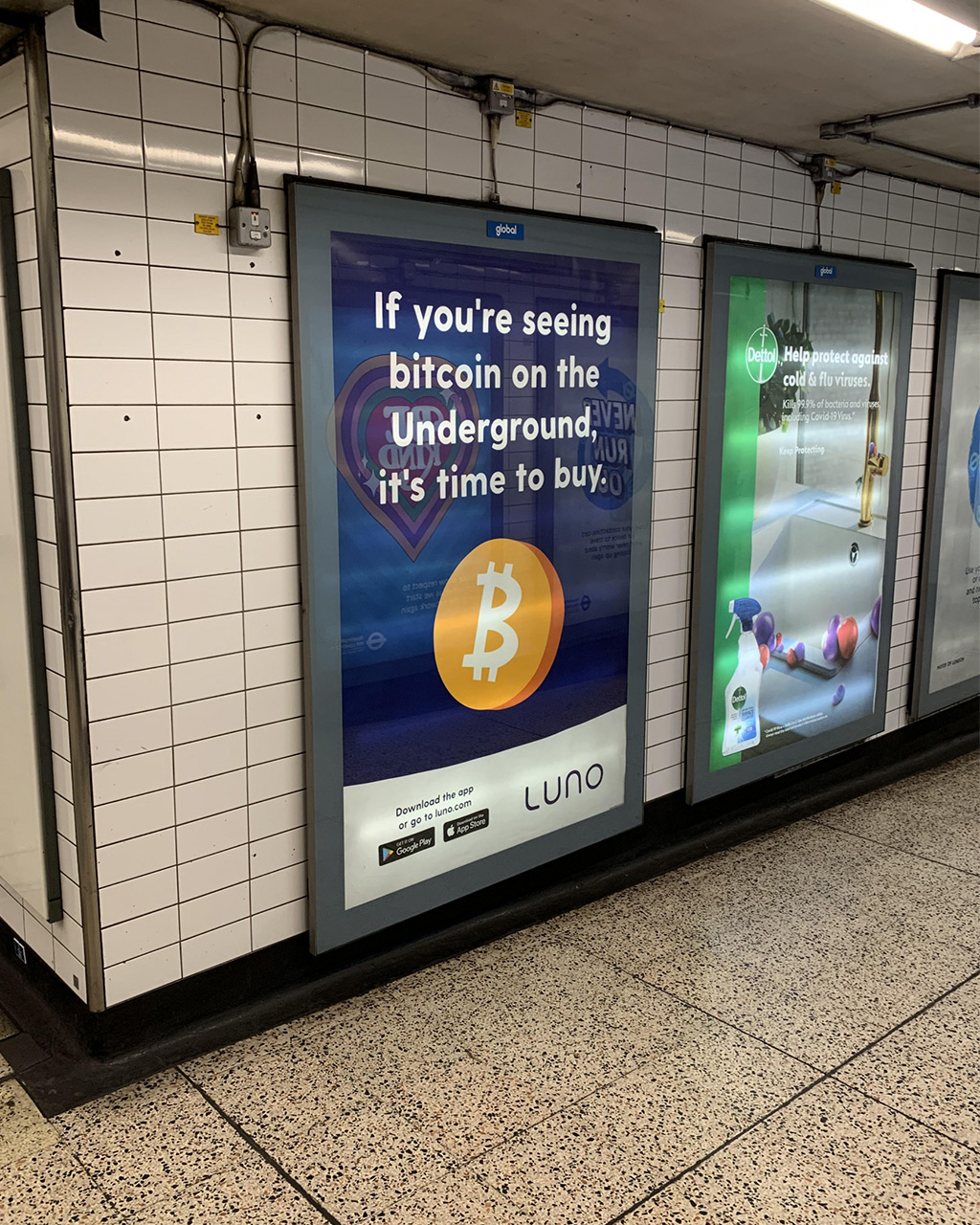 Adopting a coworking mentality to facilitate pollination of skill, ideas, and culture towards innovation: The last two years have seen more partnerships between fintechs and large financial institutions than ever before, with 748 merger and acquisition deals between banks and fintechs in 2019 and 665 in 2020. Banks are including fintechs and start-ups within their own premises to be able to import culture and innovation into their existing establishment. Royal Bank of Scotland's internal coworking space was designed to bring fintechs and bank employees together in the same space. Barclays' fintech accelerator Rise was founded as an experiment with 180 fintech companies in several cities across the globe.
Flexible and coworking space solutions to address change: The use of flexible workplaces in the U.K. and European corporates has been on the rise, particularly in the finance and tech sector. In a joint research project with BCO, Gensler examined, how coworking and other flexible space solutions have helped banks and tech companies respond to quick ebbs and flows of the business. HSBC is the largest occupier of WeWork, leasing over a thousand desks in London.
What this means for the new Financial Services workplace
Unlike traditional financial systems that strive for a loyal customer base and bigger profit margins, challengers like FinTechs, TechFins, and DeFi run on a different value model that needs to be reflected in the environments impacting those working in the industry, potential talent, clients and customers alike. And the work cultures of these challengers is already starting to merge with that of traditional institutions.
According to a report from BCG Platinion and Crypto.com, 58% of financial institutions are concerned they'll lose a competitive edge if they ignore decentralised finance, and 86% are already implementing DeFi frameworks. Of those firms already embracing or testing decentralised finance, 35% are collaborating with an existing consortium, platform, application or service, 24% are developing their own consortium or platform, and 22% are going to collaborate with competitors because the current ecosystem is not compatible with their requirements.
DeFi aims at a human centric, open-source system that democratises finance with the aim of making financial services more accessible on a global scale. With 1.7 billion adults without access to banking services, the scope of DeFi is beyond anything seen in the past. Based on an infrastructure that strives for transparency, trust, autonomy, efficiency, and accountability, these attributes are central to the DeFi system and core to the mindset of those designing it.
These are some of the ways that the blurred lines between finance and tech, along with the democratisation and decentralisation of finance, can be addressed in the workplace:
1. Reflect process, purpose, and values in the workplace. At the heart of this new system are agility, innovation, lean practices, entrepreneurial culture, and democratisation of experience. Financial institutions need to reflect these characteristics in their workplace and culture. In design, this may mean reinforcing this messaging through brand imaging — delivering memorable immersive experiences for people through seamless interactions and storytelling, across physical and digital user experience and design.
Aflac's Agile Base in Tokyo emphasises flexibility and transparency. Bold eye-catching colours guide workers efficiently while tying the spaces. Divided only by whiteboards on ceiling-mounted rails, the space allows workers to visualise information while promoting transparency and encouraging dialogue. Moreover, building amenity spaces or dedicated community spaces as part of the premises that strengthen the community-brand connection can build greater neighbourhood outreach and engagement.
2. Create a workplace that allows learning. The pandemic has demonstrated one thing with most certainty – people don't need an office to do their work. They need it for connectedness and learning. Gensler's U.K. Workplace Survey showed that mentoring, coaching, and organisational awareness are suffering as employees work from home for sustained periods, while Gensler's Work From Home Survey confirms this to be one of the main reasons employees want to go back to the office. Open environments with minimal partitioning in the workplace allow visual connectivity and therefore passive learning. Spaces like Pixel Factory encourage people to connect with people, in a comfortable, flexible, and intuitive fashion. It is designed with a variety of settings that support staff for whom digital communication is second nature.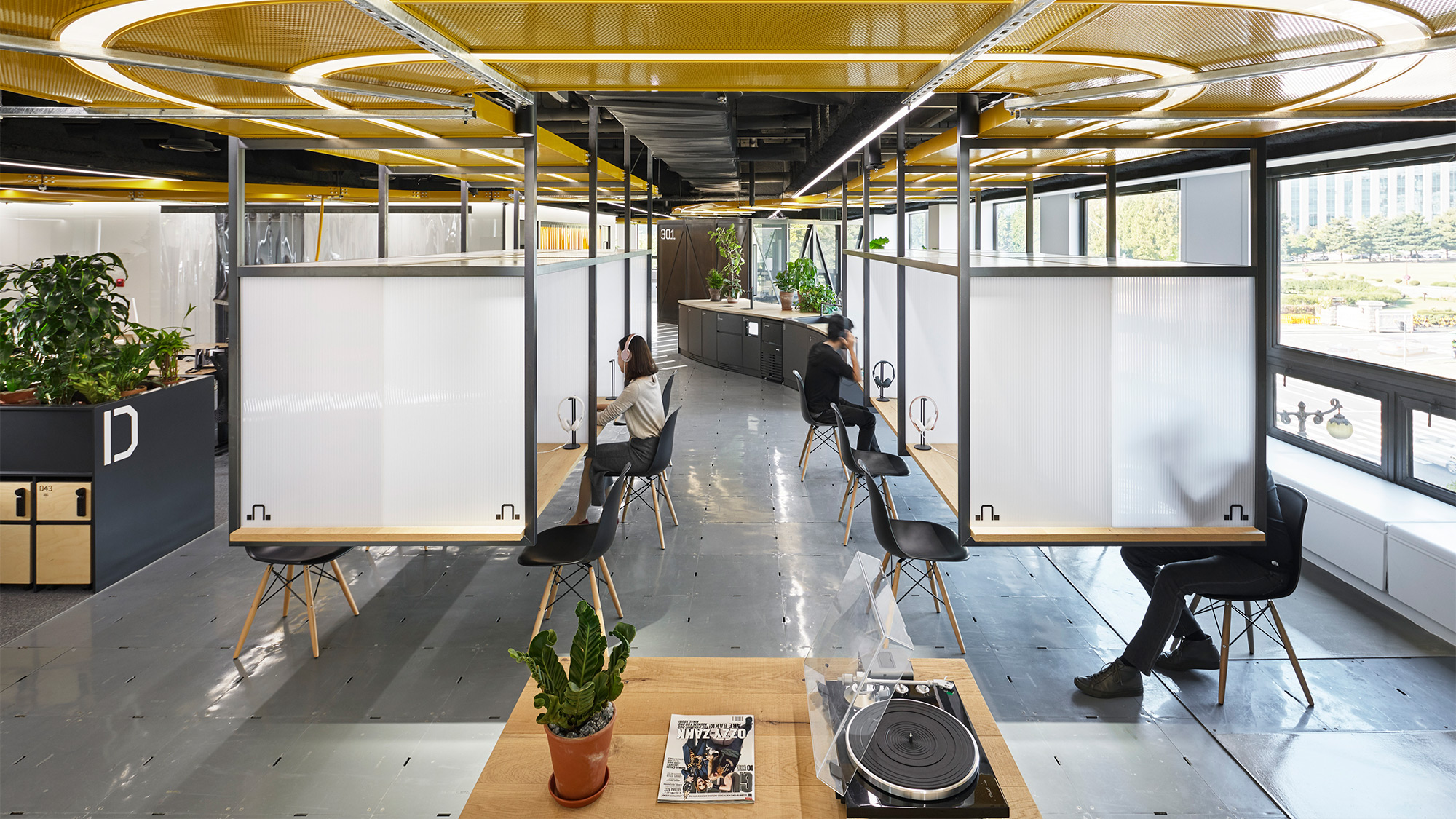 3. Identify employee personas and manage change. The integration of the finance and tech industries is not only merging work sectors, but also evolving cultures. Bringing different teams and experts under one space also means recognising their unique team personalities, affinities and adjacencies, what makes them thrive, and what hinders their performance. To accommodate these shifts in culture, a strategic roadmap built on carefully designed engagement sessions and clear change management strategies can help strengthen the implementation process.
4. Use data to measure, engage, and improve employee experience. With nearly half of the world's stored data expected to reside in public cloud environments and each person expected to have at least 1 data interaction every 18 seconds (IDC, Data Age 2025), data is an underleveraged tool. Spatial analytics can help make better informed decisions to address the changing workplace and employee experience. Use of IOT tools and sensors can help accurately measure supply vs. demand. Quick pulse checks on user experience from the overall workplace to individual features can show which spaces are the most effective or useful, and which settings need to be improved to create a better experience. Digital data experiences (bringing together the physical and digital) through visual and interactive elements, immersive experiences and smart building design can help deliver engaging and connected environments.
5. Align flexibility and choice offerings in the workplace to facilitate more engaged employees – Flexible space solutions in the workplace can help address the dynamics of the finance-technology marriage. At the office level, this may mean re-evaluating real estate needs and shifting away from fixed desks or private offices to more flexible offerings. The "hub and spoke" model for workplace has been attracting attention in the tech and fintech sector. Reconfigurable settings, minimal partitioning allow for quick rearrangements and leaner practice based on team needs. At the employee level, this means providing a variety of space, tools, and settings to support their various workstyles.

As technology continues to disrupt and democratise the finance industry, these workplace strategies can help drive innovation through collaboration while enhancing the employee experience in the process.
For media inquiries, email .