---
"Reports of my death have been greatly exaggerated," Mark Twain once said to a reporter who was running down a rumor. That quote could easily refer to the state of today's retail industry. Despite the news of bankruptcies and store closures, retail is very much alive.
That's because successful brands have realized that the purpose of place has changed. Customers expect a seamless journey across every channel — from physical, to digital, and social. And physical stores, which emphasize engagement over transaction, are vital to that equation. According to IHL Group, for every company closing a store, 2.7 companies are opening one, and 77 percent of Gen Z prefer physical over online stores, according to Accenture. While retail as we once knew it may no longer be the same, the industry is as vital as it's ever been.
TECHNOLOGY DELIVERS TRANSACTION, PLACEMAKING DELIVERS EXPERIENCE
Retailers are well aware of the sea changes in customer behavior and expectations brought about by e-commerce behemoths like Alibaba and Amazon. That's why the successful brands have refocused on creating and deepening connections between buyers and brands in the real world. Success isn't only having an online ordering platform. It's being able to deliver an engaging, authentic brand experience no matter where the customer is.
The need for retailers to deliver engaging, authentic brand experiences has never been more vital. Now more than ever, customers expect a holistic, seamless experience across every channel.
The fact is, retailers no longer dictate the what, when, where, and how of shopping. Now, the power is almost completely in the hands of consumers, and time is their most valuable commodity. Embracing the "I want what I want, when I want it" mind-set is critical to retail success. Technology has set a precedent for immediacy and set a new standard for efficiency. In an era when consumers can get an Uber in minutes and Amazon Prime Now delivery in hours, they expect that their desired size, color, and model will be available immediately, 24/7.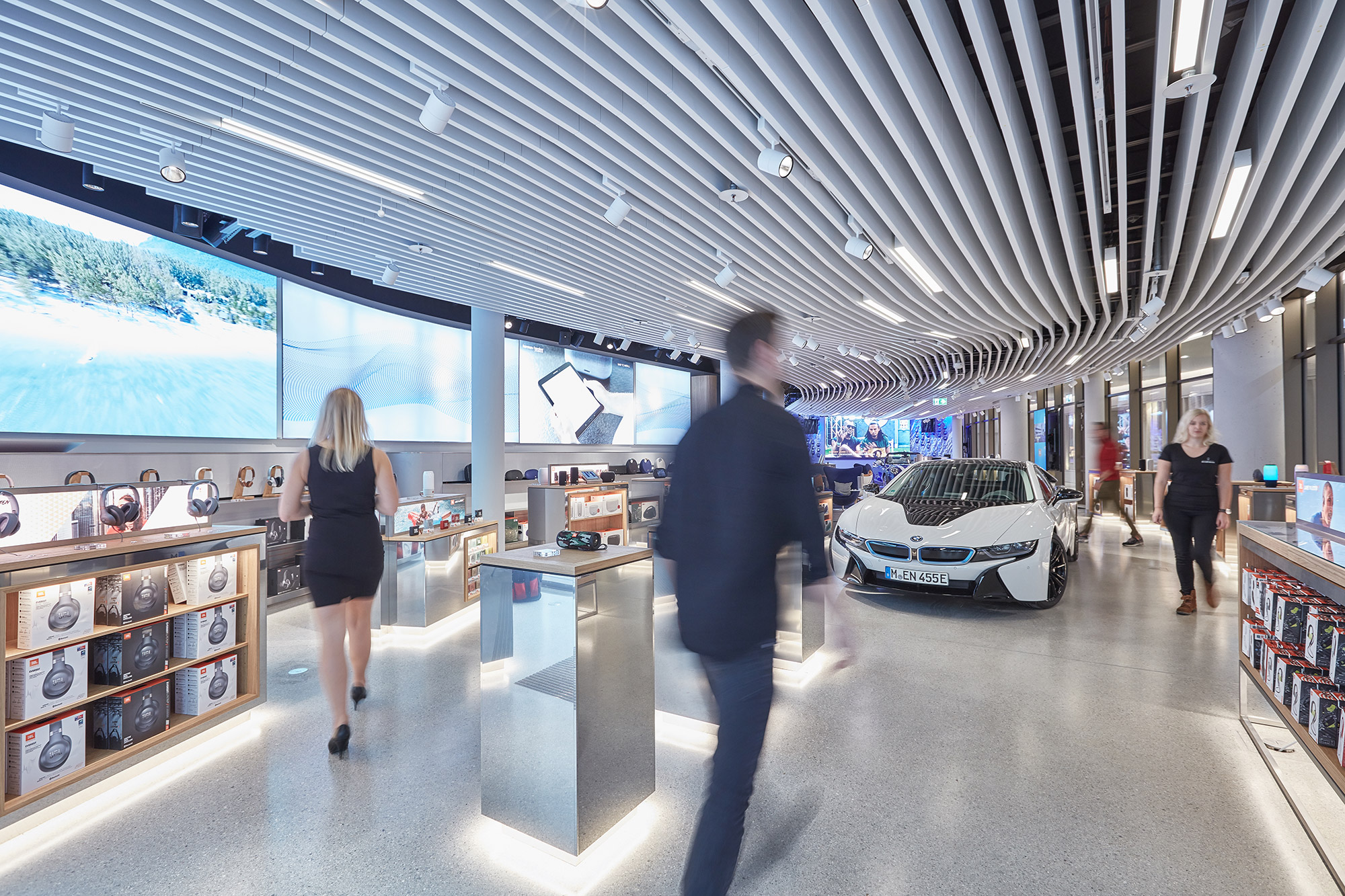 THE CONVERGENCE OF PLACE AND CHOICE:
Consumers do more than just shop.
CUSTOMERS WANT UNIQUE EXPERIENCES BEYOND PRODUCTS AND TRANSACTIONS
Consumers' desire for engagement means that there's been a renewed focus on service in the physical retail environment. They want to interact with humans over screens. Retailers must think of employees as consultants who add value to the larger brand experience, providing expertise and customizing their experiences. Quality of service is critical to overall brand success, and failing to deliver negates even the most exceptional physical space.
THE FUTURE OF RETAIL IS MOVING FROM 'GRAB AND GO' TO 'PLAY AND STAY'
When it comes to retail, there's no one-size-fits-all approach. It used to be "if you build it they will come." Now, it's "how do you build it so they will keep coming back?" If you don't provide a positive experience, consumers won't show up. The future of retail will encourage customers to "play and stay" rather than "grab and go." Core to this will be programming and dayparting — expanding the times of the day that retailers are open and the services and events they offer — to engage with different audiences and give them a reason to go to a physical environment. Place must be fit for purpose.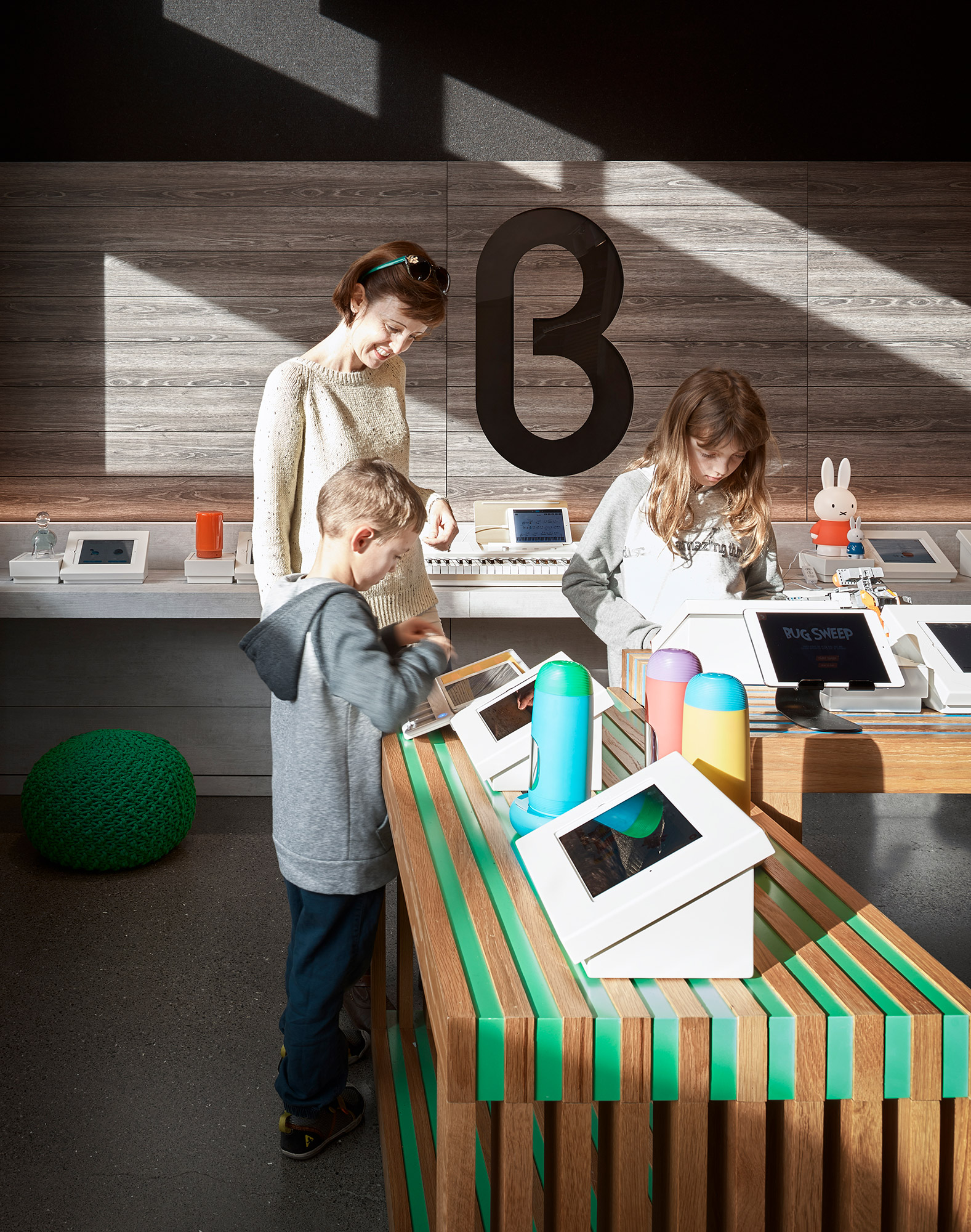 Typically, retailers measure the ROI of their operational and financial commitment based on traditional metrics like year-on-year sales and dollars per transaction. But since the goal of brand engagement is bigger than product sales, those metrics alone aren't sufficient. Quantitative and qualitative measures are now on equal footing. Key Performance Indicators (KPIs) should reflect brand engagement like awareness, media impressions, entertainment and social interaction, dwell time, and online sales lifts. These new metrics are critical to understanding how consumers spend their time.
As important to retailers embracing what customers want is honoring what they don't. Digital isn't going to solve retail. Technology must always be in service to the customer. Take Gen Z, which is on track to become the largest generation of consumers by 2020, according to Forbes. Inundated with technology, Gen Z doesn't want digital-driven spaces; they want tactile spaces where they can see, touch, and feel things. Technology that gets in the way — like big flashing screens or extraneous apps — can be perceived as gimmicky, a death knell to brand trust and authenticity.
Retailers of the future could take a cue from these digital natives. In an age of Snapchat, pop-ups, and driverless cars, it's no longer enough to be a retail store. The future is seamless, personal, and engaging. To stand out, brands must provide something unexpected and fresh that keeps people coming back, again and again.