Office workers across Germany value the office for social interaction and connection with their team.
Germany's unique polycentric economy and progress with a skilled workforce make it a popular place for knowledge workers, presenting an opportunity for German organisations to leverage their workplaces as hubs of creativity, community, and connection. Our latest survey of 2,000 office workers in Germany reveals that investments in workplace design, coupled with a people-centric approach, can lead to significant individual and business gains.
This data is collected from an anonymous, panel-based online survey of 2,059 German-based office workers conducted between November 3 and December 22, 2022.
Learn more about our methods.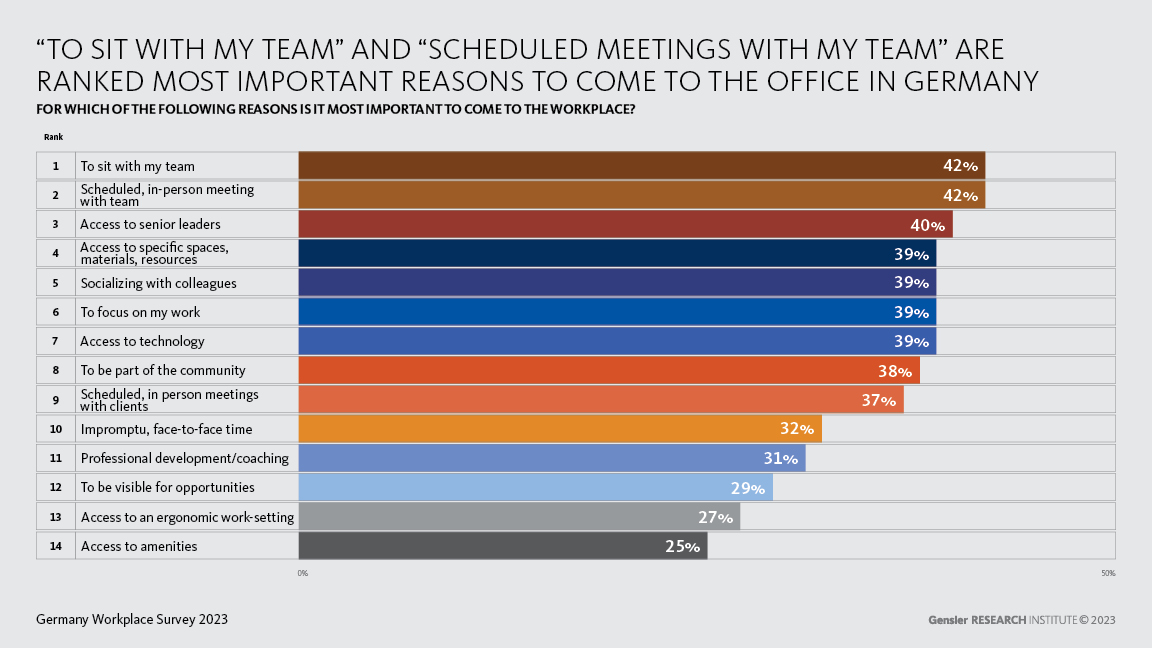 People-centric activities are ranked as the most important reason to come into the office.
German-based office workers say the most important reasons to come into the office are to interact with their team and to gain access to senior people and specific spaces. The value of connecting with others is amplified for the youngest generation of workers, who prioritize being part of a community, sitting with their team, and socializing with colleagues as the most important reasons to come into the office.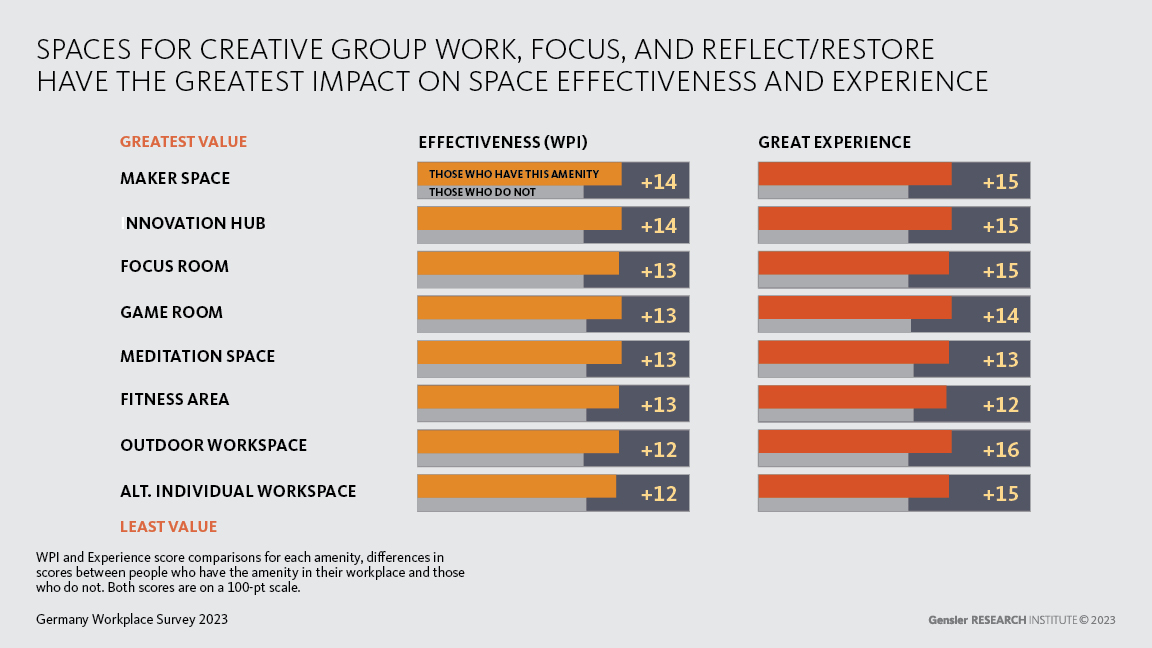 Spaces for creative group work, focus, and reflection have the greatest impact on space effectiveness and experience.
On average, 88% of office workers who report having a great workplace experience have choice in where they work within their office. Workplaces that offer a diverse spectrum of spaces have higher workplace effectiveness and experience scores. For the German workforce, spaces for creative group work, focus, and reflection have the greatest impact on workplace effectiveness and experience.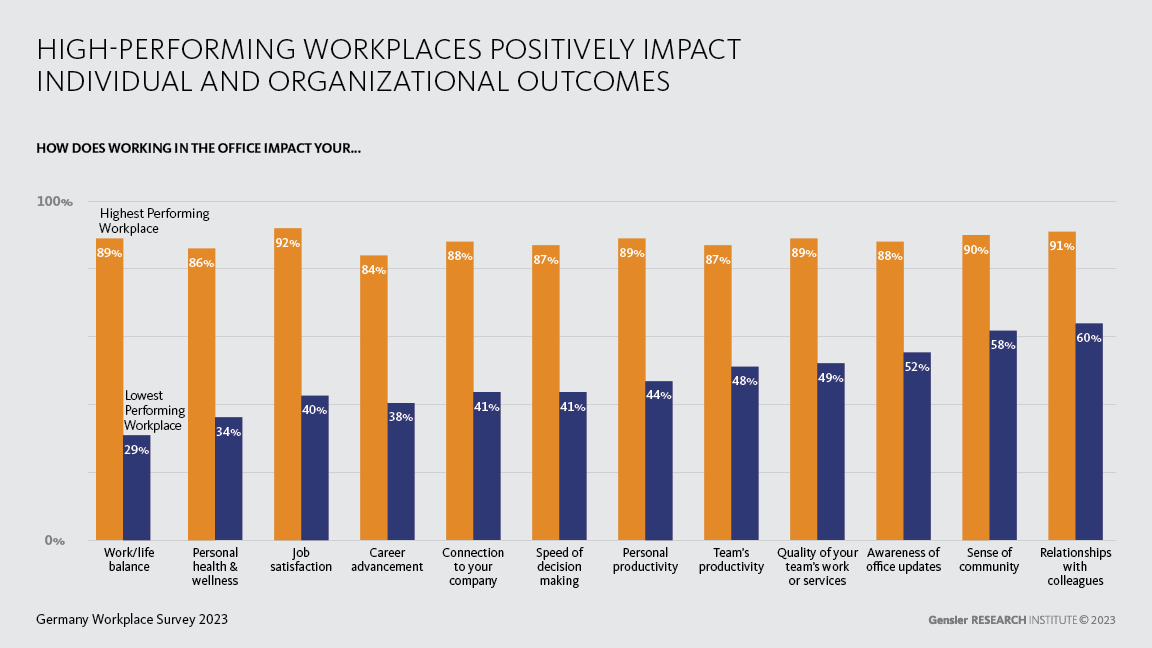 Employees in higher performing workplaces say that they ideally need to come to the office 40% more often than they currently do in order to maximise productivity.
Employees in high-performing workplaces say they need to come into their office more for their productivity. They also say that their workplace has a positive impact on their work/life balance, personal well-being, job satisfaction, and career advancement. The benefits of a high-performing workplace extend beyond the individual to the team and business at large. Those in the top quartile of workplaces say that it benefits business outcomes such as speed of decision-making, team and individual productivity, and overall quality of work or services.
Germany Workplace Survey 2023 Methodology
The Gensler Research Institute conducted an anonymous, panel-based survey of 2,059 Germany-based office workers between November 3 and December 22, 2022, using a third-party panel provider. The research is part of a larger study of 14,000+ office workers across nine countries conducted in Q3 and Q4 2022. At the time of the data collection, respondents were required to be working from the office at least some of the time, excluding fully remote workers and workers who had not returned to the office since the start of the pandemic. Respondents are distributed across nine client industries and represent a broad cross section of demographics, including job role, company size, age, commuting distances, and geographies across Germany.
Download the full Germany Workplace Survey 2023 to explore how the workplace can offer experiences and spaces that respond to the needs and desires of Germany-based office workers. Our data provides key insights into where design interventions can be made to improve the overall effectiveness and experience of the modern office.