India's professional workforce reported high effectiveness while working remotely — as the workplace reopens, productivity and well-being will be top of mind.
Indian office workers' preferences for hybrid work are in sync with the international consensus. This way of working blends the best of remote work and the office. But India also faces unique challenges and opportunities. Workers want to return to the office to collaborate, learn, and focus, as well as for well-being benefits and access to technology. But the physical work environment suffers from issues of distraction and overcrowding that are harmful to productivity, according to findings from Gensler's India Workplace Survey.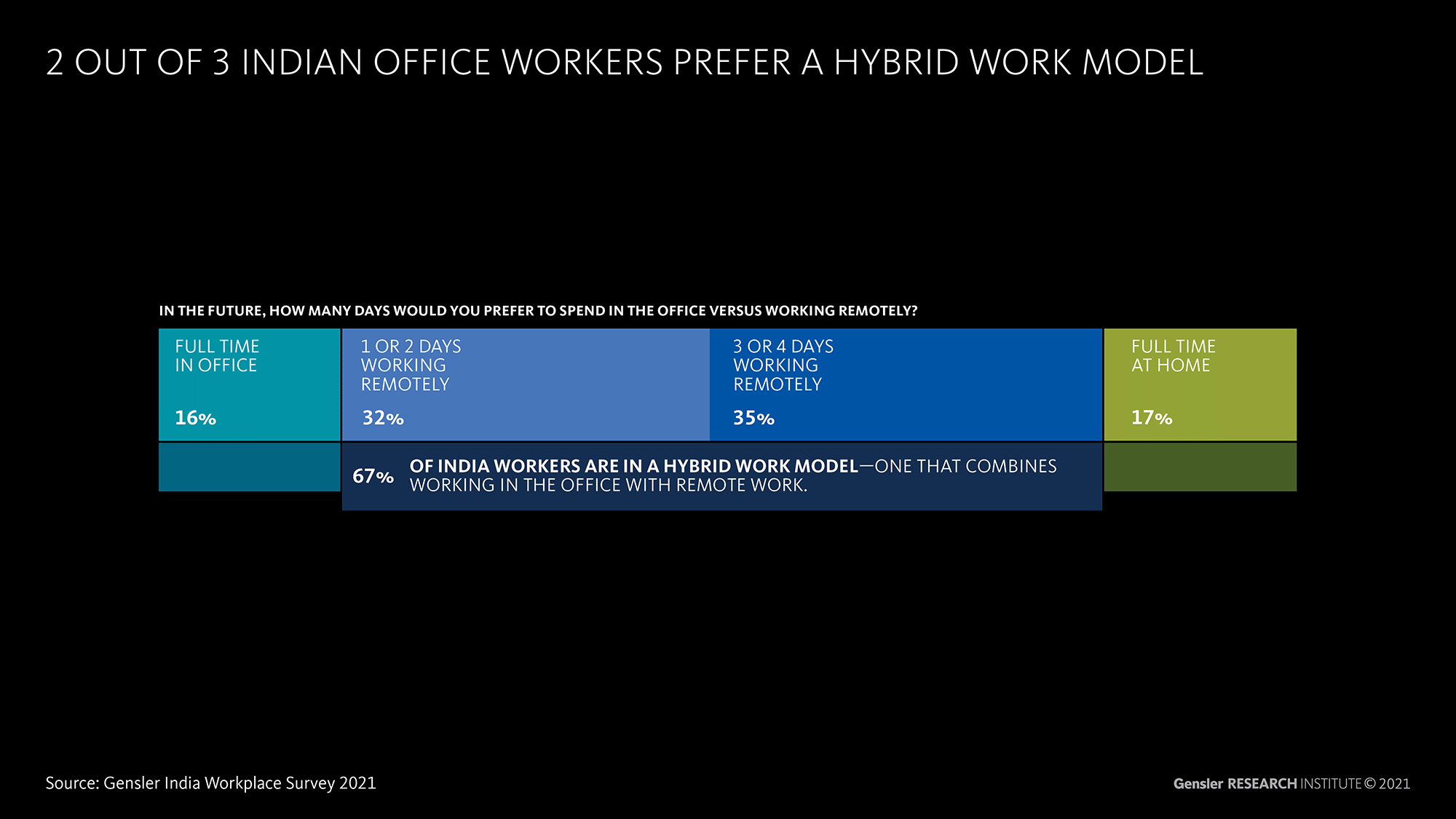 About half of workers in India prefer a hybrid work model.
Gensler's India Workplace Survey found that workers in India want a holistic approach to their work life. The hybrid work model may provide the best opportunity to achieve that ideal work/life balance. In fact, only 16% of workers in India say they'd prefer to spend their full week at the office, and about one in five workers say they'd work full-time at home.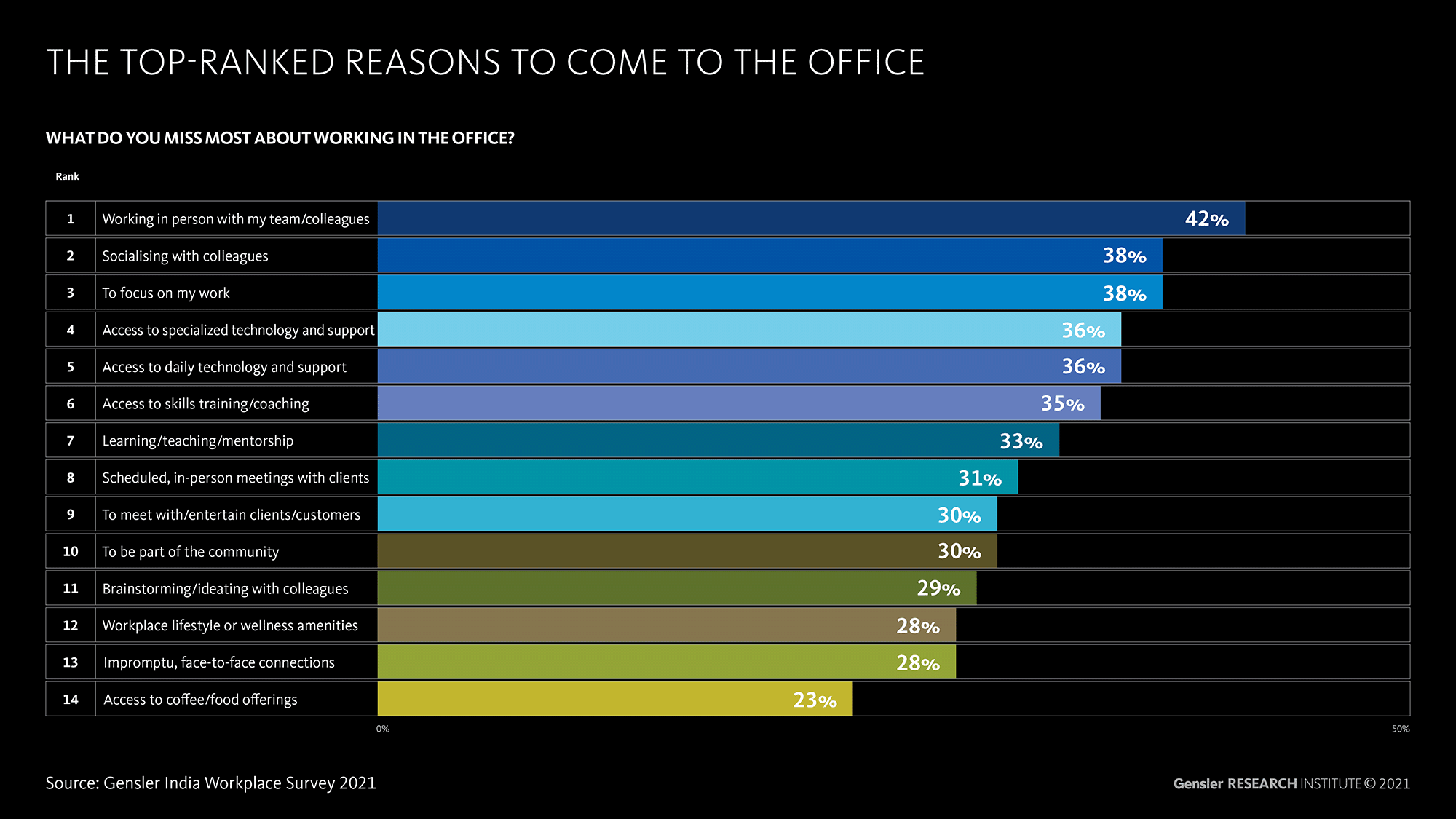 Working and connecting with colleagues are the top reasons Indian workers see for coming to the office.
Workers come into the office for the people. This driving factor is consistent across our other global workplace surveys, which found that the top reasons workers prefer to come to the office are to work and connect with colleagues. That doesn't mean the workplace will just be a place for collaboration — the third-ranked reason to come into the office is "to focus on my work," according to surveyed workers in India, suggesting a strong need for individual work support in the future Indian workplace.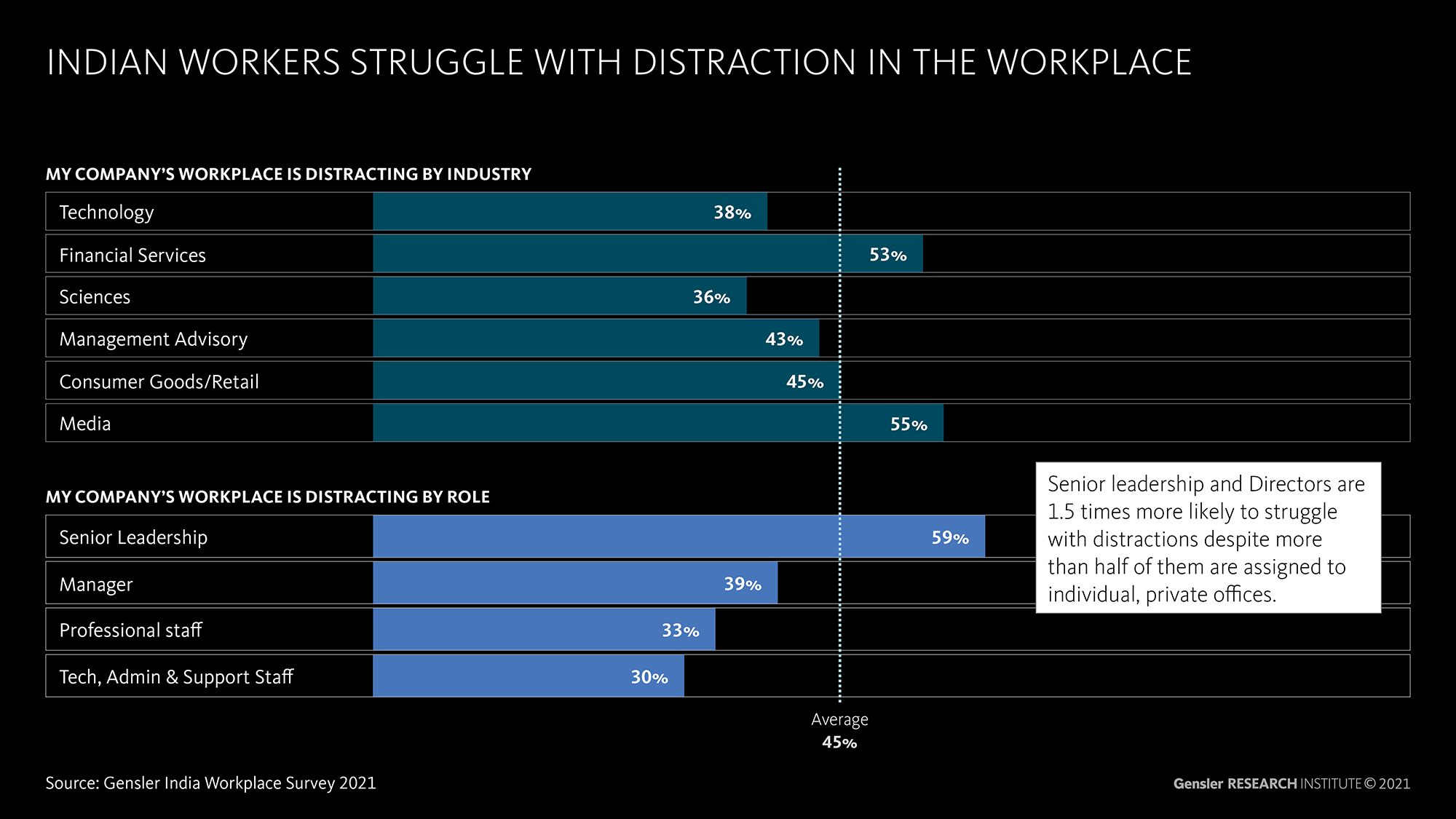 Indian workers struggle with distraction and overcrowding in the workplace.
Workers will continue to rely on the physical workplace for many activities — but the workplace will need to evolve to best support a hybrid work future. A future workplace strategy should address managing issues of distraction and overcrowding in the office as well as continue to prioritize efforts to reduce burnout and frustration among workers.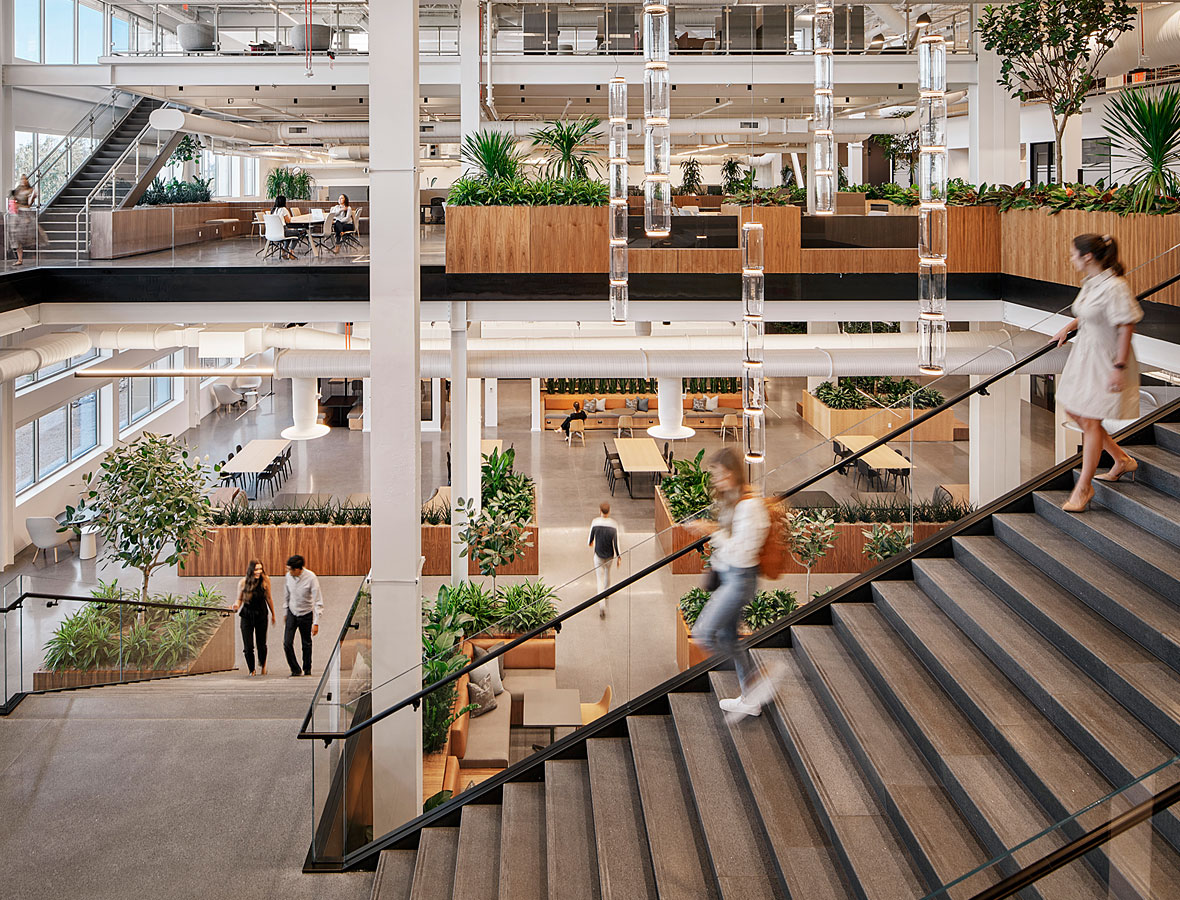 Workplace Performance Index
Interested in learning how your workplace is supporting workers and driving your business outcomes? Discover more with our WPIx.
Gensler India Workplace Survey 2021 Methodology
This survey of 2,500 workers in India was conducted online via an anonymous, panel-based survey from March 8 to 24, 2021. Respondents were required to be working full-time for a company, organization, or firm of 100 or more people, and to have worked in an office environment prior to the COVID-19 pandemic. At the time of data collection, respondents worked in a variety of scenarios: full-time from home, part-time in the office (hybrid work model), and full-time in the office. Respondents represent a wide range of seniority levels, roles, ages, and geographies across India.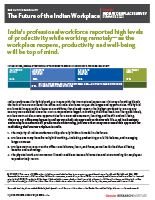 INDIA WORKPLACE SURVEY 2021
GENSLER RESEARCH INSTITUTE
DOWNLOAD AS PDF
Download the full Gensler India Workplace Survey 2021 to explore insights on India's return to the office, informed by responses from 2,500 office workers. Our data shows that workers in India are embracing a hybrid work model — but they face unique challenges and opportunities.