How can we design a more compelling office of the future?
The recent and widespread layoffs in the technology sector are the latest reminder that companies of all kinds across the globe are facing strong economic headwinds. This comes on the heels of a significant recalibration of the role of the workplace in attracting people back to the office — and indeed the positive role a return to the office plays in creating vibrant cities. We're seeing companies flee older Class B and C buildings for high-quality Class A offices that are in great locations, and we're noticing an increase in demand for hospitality-like amenities in and around these buildings — all in an effort to make the office feel like a destination rather than an obligation.
Our latest research on the U.S. workplace highlights that the office still has an important role to play in the future of work, but how we curate experiences and facilitate spaces to get work done effectively needs a critical re-evaluation. We surveyed more than 2,000 U.S. office workers to understand what is and isn't working in the office currently, and what design interventions might create a more compelling destination for employees to work in. Our workplace data reflects that workers still value the office as a place to focus on their get their work, but they are looking for a more diverse spectrum of spaces and experiences to better support their work and create a place where they want to be.
This data is collected from an anonymous, panel-based online survey of more than 2,000 U.S. office workers conducted between June 14, 2022 and August 7, 2022.
Learn more about our methods.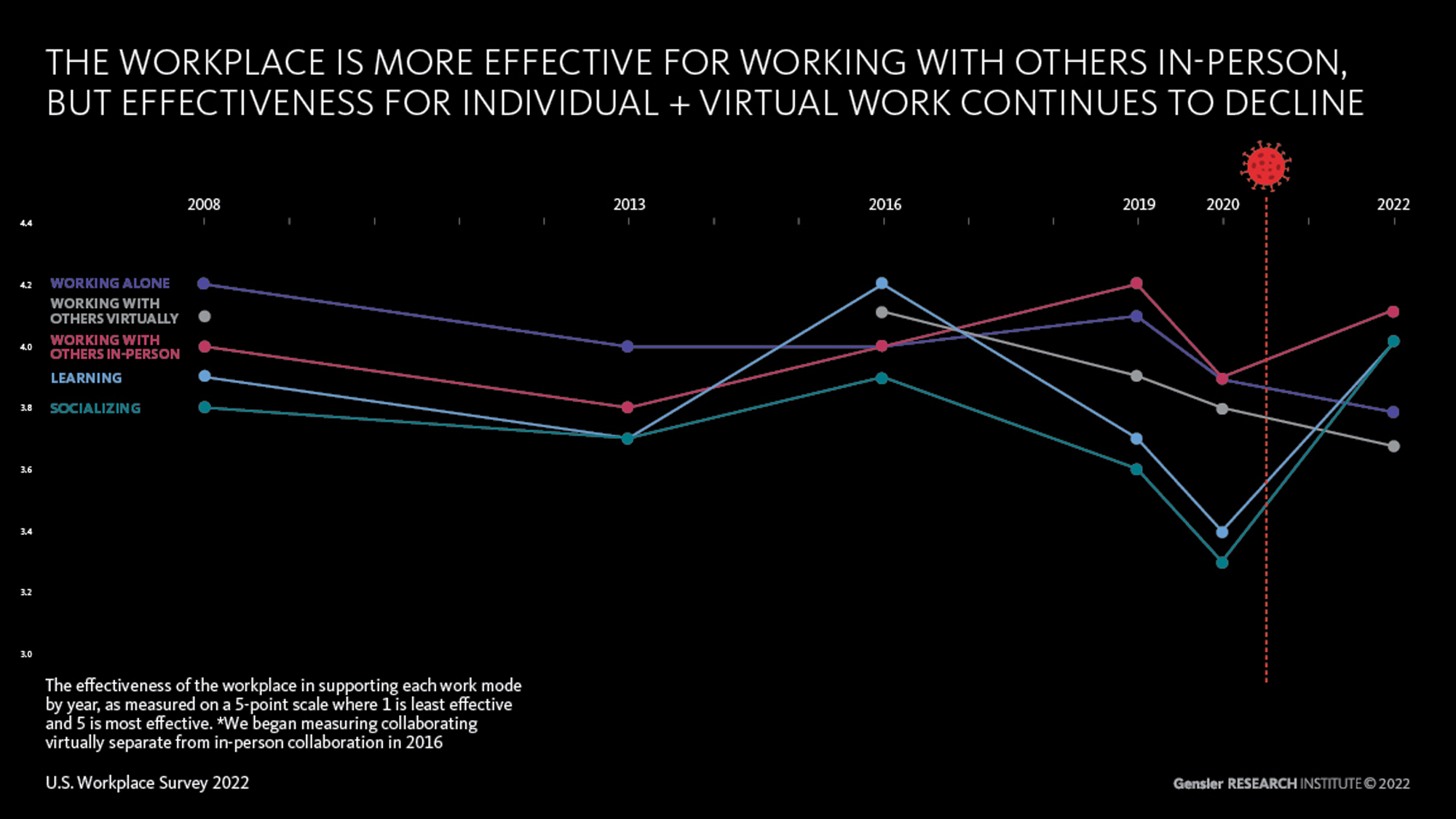 Effective workplaces successfully support individual and virtual work, alongside collaboration.
The pandemic championed the office as a space to reconnect with colleagues, engage in social activities, and reignite the interpersonal interactions we had lost from spending a significant amount of time apart. Many organizations responded by re-segmenting the office to focus on collaborative and social in-person interactions, but in doing so many neglected to acknowledge the critical role the office continues to play in supporting individual and virtual work.
Despite the majority of respondents reporting that the most important reason they come into the office is to focus on their work, our data indicates that the workplaces' effectiveness for supporting individual work and virtual work is continuing to decline to the lowest levels since we started measuring the effectiveness of space in 2008. On the other hand, the effectiveness of social, learning and in-person collaborative spaces are on the rise. Effective workplaces should support all five work-modes successfully to create more inclusive workspaces.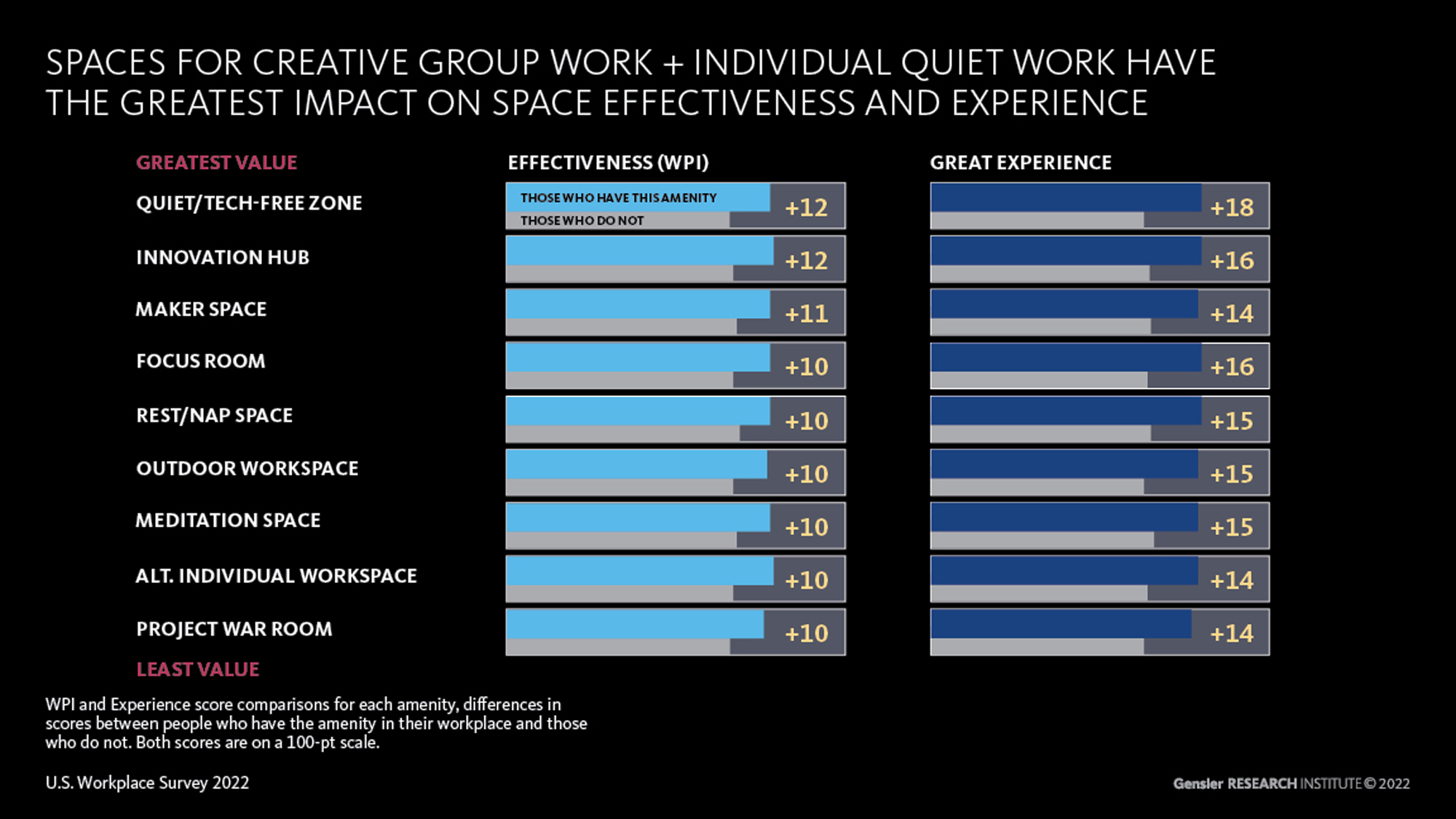 What can we learn from high performing workplaces?
Our data reveals that workers in high performing workplaces report that they want to come into the office more regularly to maximize their productivity. These workplaces also facilitate better organizational outcomes such as speed of decision making and quality of work, and they positively impact individual employee wellbeing and job satisfaction. So, what are these spaces offering that differs from lower performing workplaces?
Workplaces which are both effective and offer a great experience offer a range of work settings from quiet zones and focus rooms to innovation hubs and maker spaces. Spaces for creative collaboration and individual work have the most impact of space effectiveness and experience. High performing workplaces are also located in areas which have access to amenities either in or near the office. Employees who work in these spaces are offered clear choice in how and where they work within the office.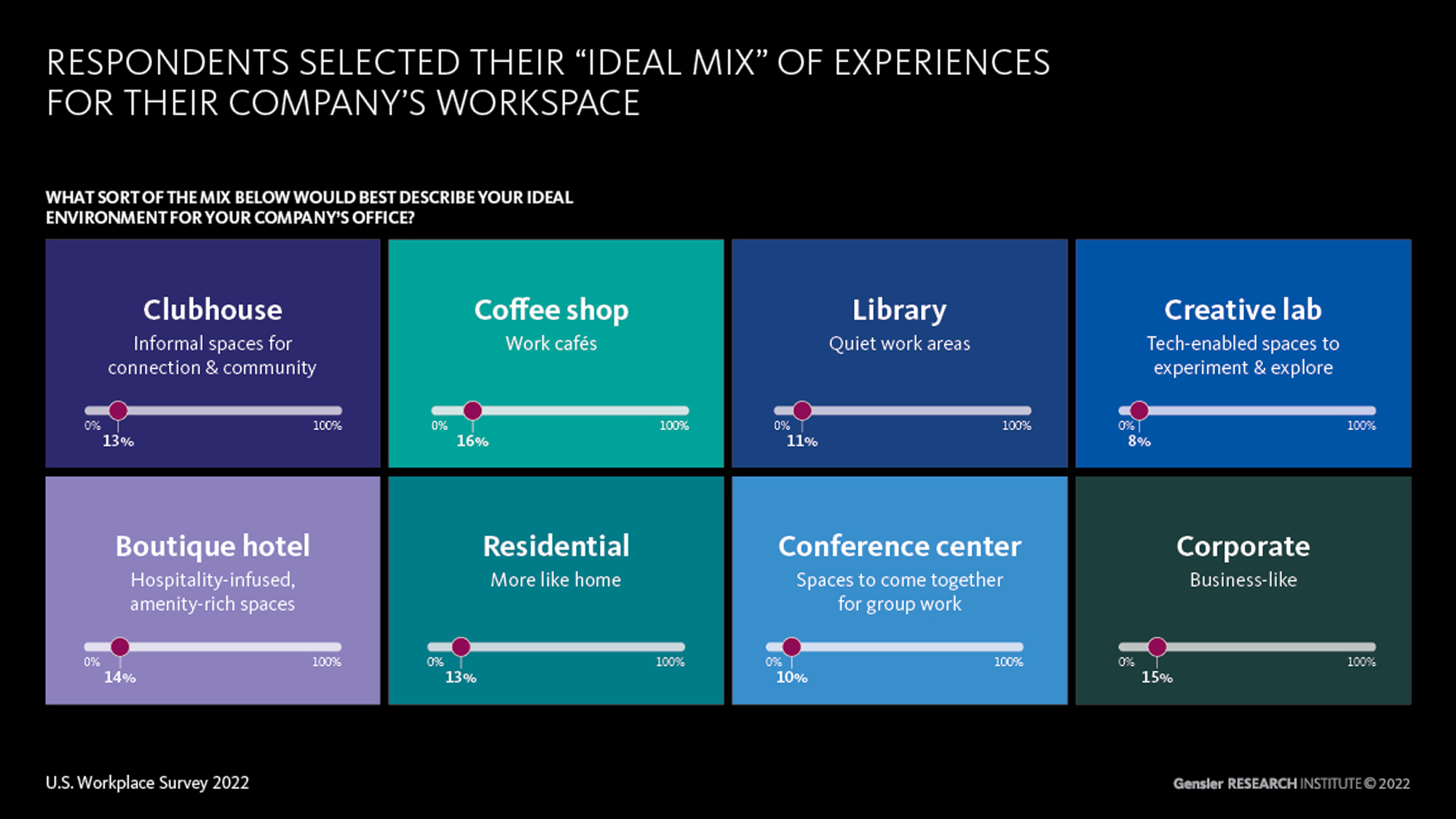 Effective spaces should be coupled with great experiences.
Before the COVID-19 pandemic, the workplace was on a trajectory toward diversifying experience to match the dynamic nature of work. Now, these expectations have been amplified and office workers want a more diverse mix of experiences – so much so, the majority (83%) report that they would be more willing to return to the office more regularly if their ideal experiences were met. We asked U.S. office workers to map their ideal workplace experiences based on eight different "vibes". The results indicate that younger generations have a clear preference for hospitality-infused experiences, while older workers prefer a blend of business-like and hospitality-focused work experiences.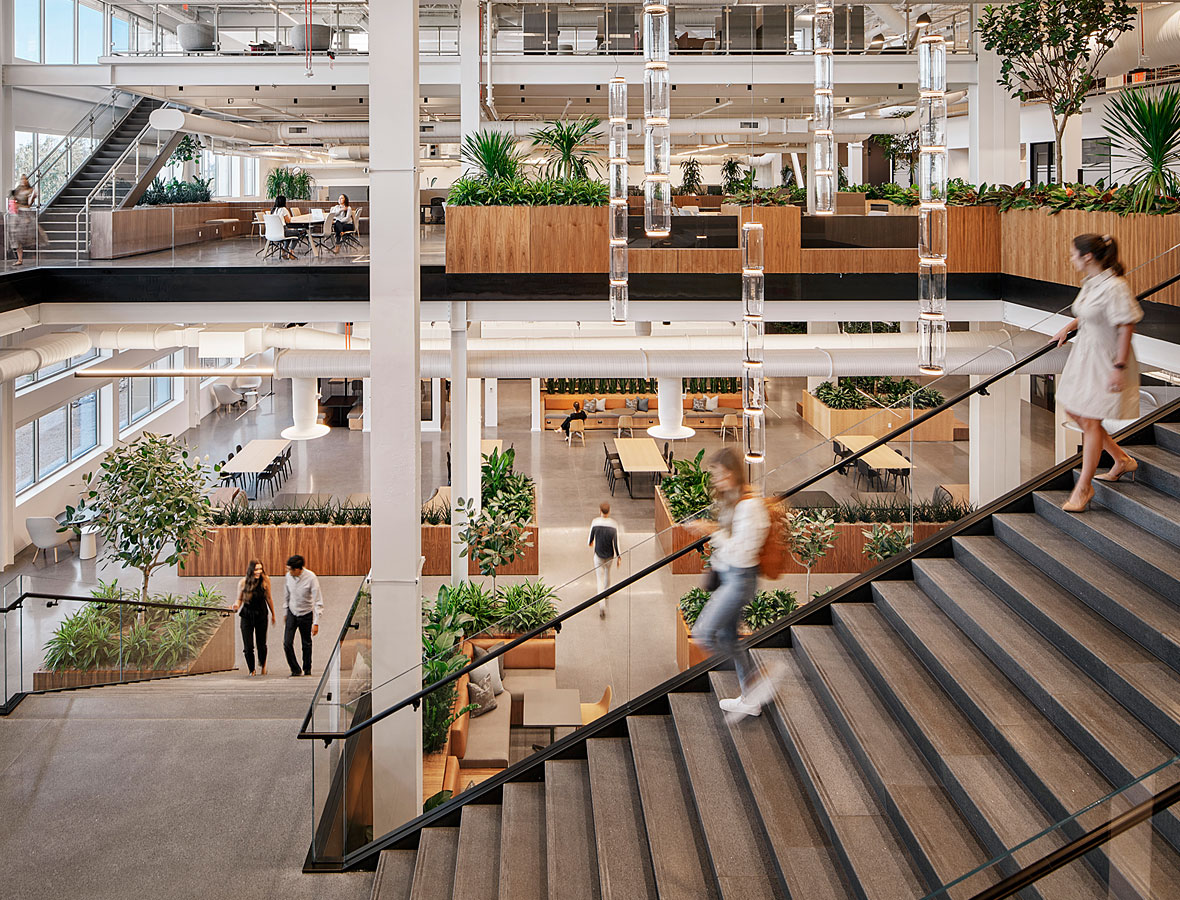 Workplace Performance Index
Interested in learning how your workplace is supporting workers and driving your business outcomes? Discover more with our WPIx.
U.S. Workplace Survey 2022 Methodology
This anonymous, panel-based survey of more than 2,000 U.S. office workers was conducted online between June 14 and August 7, 2022. Respondents excluded workers who had not yet returned to the office since the start of the pandemic. At the time of data collection, respondents were required to be working in the office at least some of the time. Respondents were distributed across 10 industries and represented a broad cross-section of demographics including education, commuting distances, and geographical location across the U.S.
Download the full U.S. Workplace Survey 2022 Report to explore how the workplace can offer experiences and spaces that respond to the needs and desires of U.S. office workers. Our data provides key insights into where key interventions can be made to improve the overall effectiveness and experience of the modern office.