An effective workplace is critical, but it's not enough.
The U.S. Workplace Survey 2019 is the latest iteration of our ongoing pulse-check on today's work environments. Beginning with our first workplace survey in 2005, we've developed myriad tools to better understand how and where we work. Drawing from the Gensler Experience IndexSM, the U.S. Workplace Survey 2019 combines what we already know about evaluating effectiveness with recent insights into the nature of experience.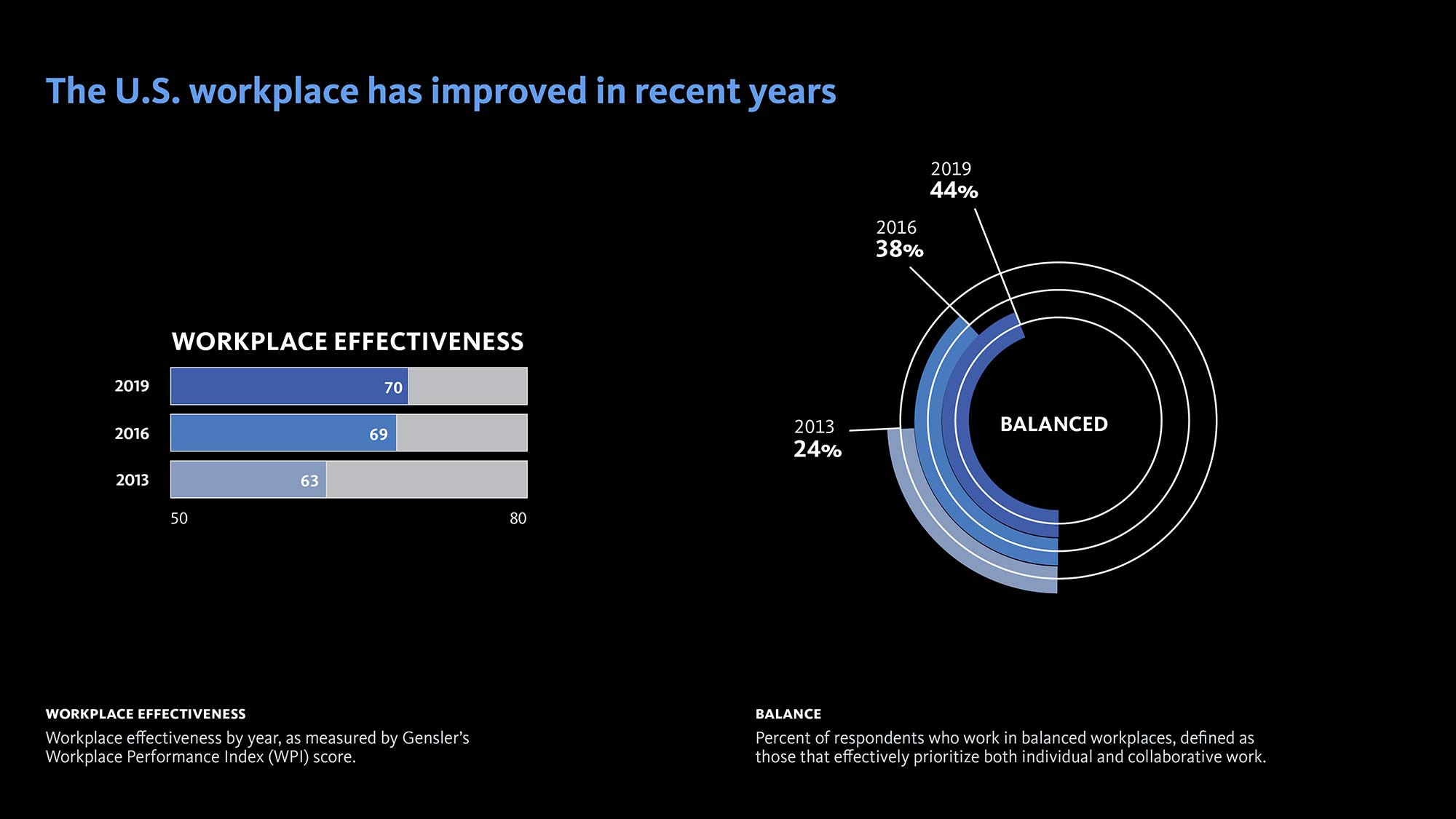 THE WORKPLACE IS GETTING BETTER
While the workplace is improving, there is still much to do to create ideal work environments. We have longstanding measurement tools such as choice, balance, and overall WPI score, and we have observed significant improvement from previous workplace surveys. This year, we leveraged an additional measurement tool — experience — and we combined this tool with effectiveness to create a path forward for the future workplace.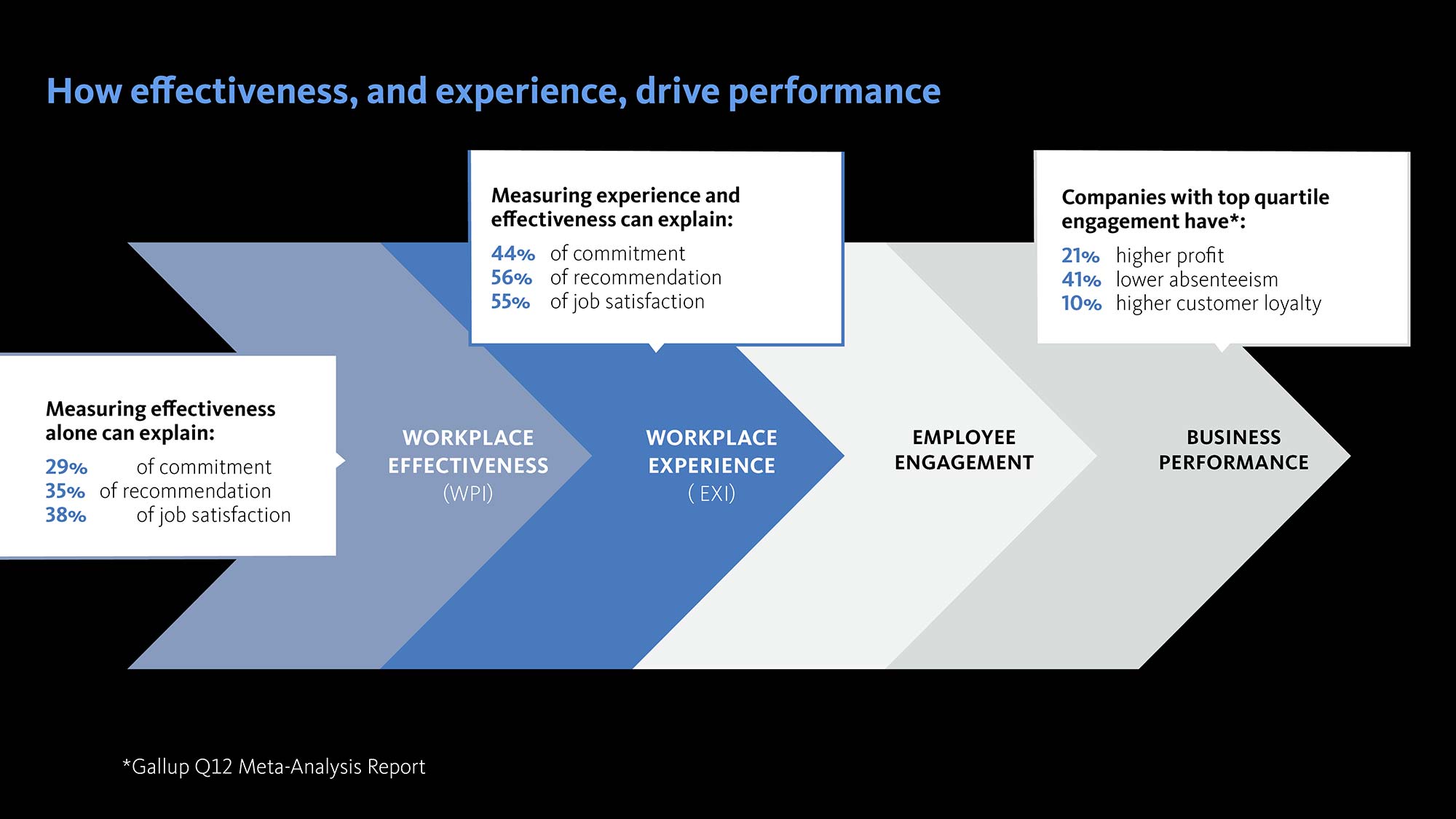 EFFECTIVENESS AND EXPERIENCE ARE NOT THE SAME THING
In this report, we parse the power of workplace effectiveness and experience to capture employee performance. The effectiveness of an individual's workplace can explain a significant portion of job commitment, satisfaction, purpose, and meaning in their work, and the likelihood the employee would recommend the company to a peer — all direct measures of an employee's engagement and perception of their company. In combining effectiveness (as measured by WPI score) and experience (as measured by EXI score), the explanatory power becomes even greater.
WHAT DOES THIS MEAN FOR THE FUTURE WORKPLACE?
Creating a great workplace experience requires a focus not just on space and effectiveness. The best strategies align space, culture, interaction, and behavior to create a high-performance workplace experience that optimizes people's performance.
U.S. WORKPLACE
SURVEY 2019
GENSLER RESEARCH INSTITUTE
The Gensler U.S. Workplace Survey 2019 represents the input from more than 6,000 U.S. office workers across a variety of industries and demographics to provide new insight into not only what makes an effective workplace, but the investments companies can make to improve employees' workplace experience and performance.