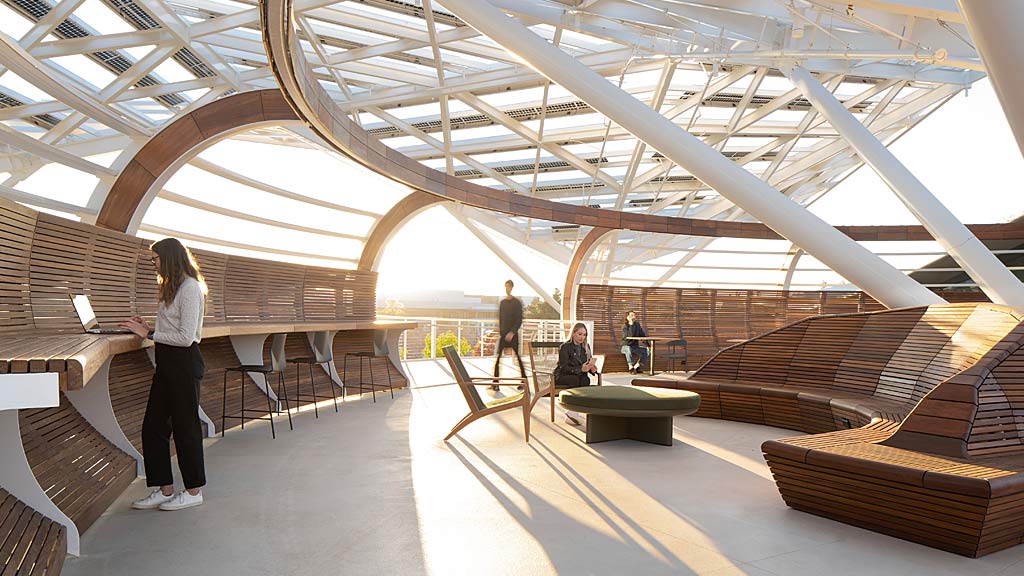 Article
The co-CEOs of Gensler discuss how we can design for a radically changing world and lead our clients through ongoing challenges.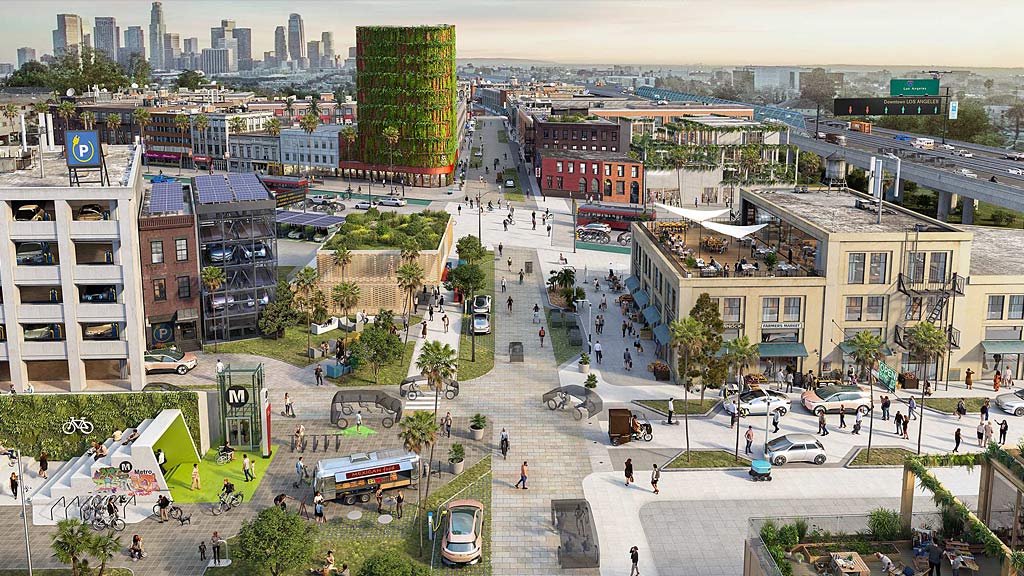 Design Strategies
As our clients embrace portfolio strategies to position for long-term success, explore 10 meta trends and design strategies that are shaping the future.
DESIGNING CONNECTED COMMUNITIES
Today's cities continue to go through a period of massive transformation. The dated concept of monolithic or single-use business districts is giving way to the idea that cities should be ecosystems of multigenerational, multiuse 20-minute neighborhoods.
To achieve that vision, cities must embrace new forms of mobility and invest in attainable multifamily housing. Environmental, social, and governance (ESG) strategies must also be a priority. In this way, the cities of the future can evolve into a collection of safe, affordable, and connected communities that make urban living a great experience for the most people.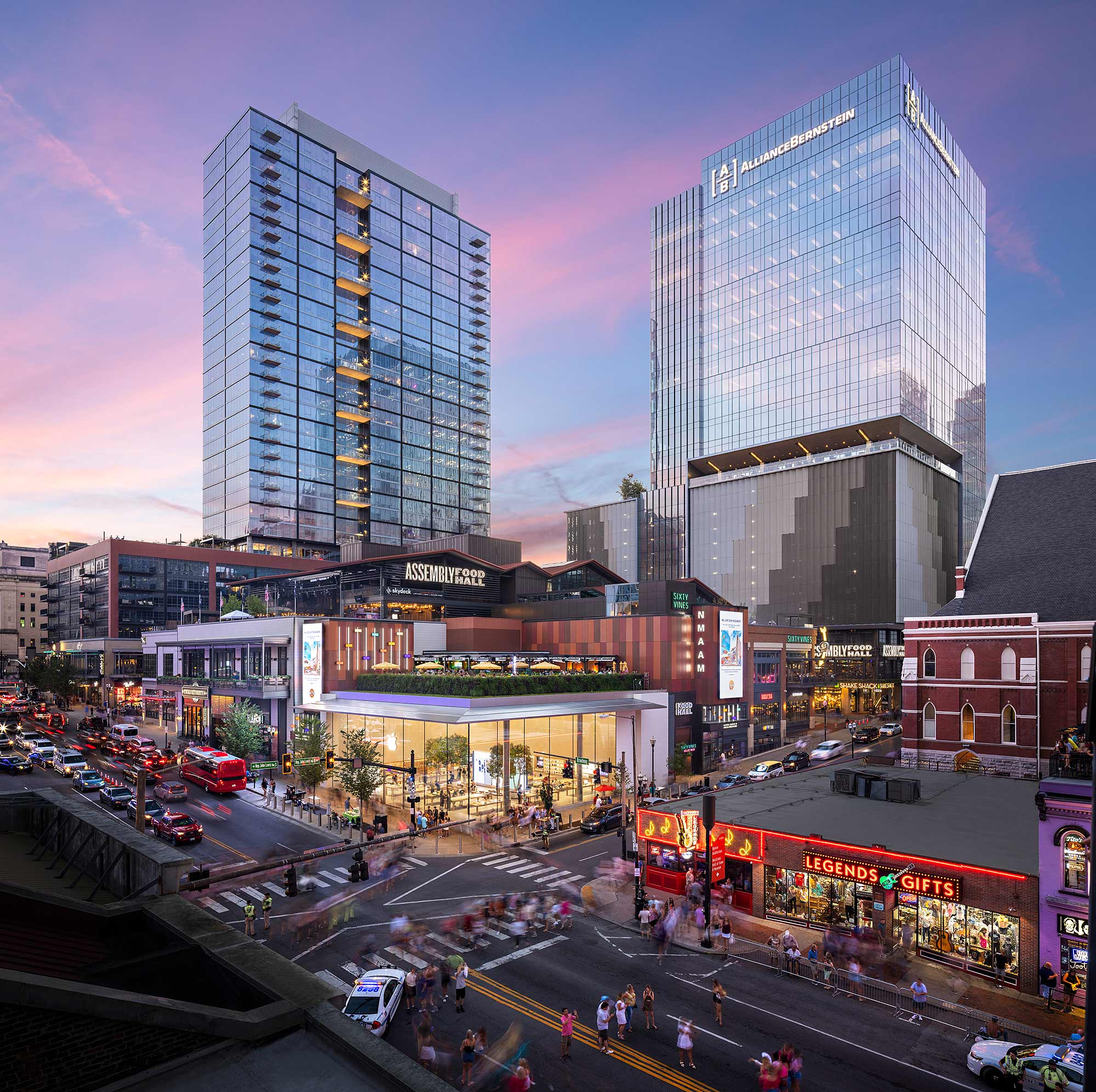 DESIGNING A NEW WORKPLACE EXPERIENCE
The workplace is changing at an unprecedented pace. Across the globe, we've seen a fundamental shift in how and where work happens. Amid these profound shifts, organizations, developers, and landlords want to know what they can do to optimize their real estate.
What will set them apart is the experience they design for tenants and employees. We know that workers around the world still place a great deal of value in the physical workplace for social interaction, mentorship, deep concentration, and focus work. We also know that to compete in a war for talent, companies must also support an ecosystem of workspaces — both in and out of the office — where talent can thrive.
This is an opportunity to rethink the physical workplace to offer a mix of unique and fulfilling experiences that can attract people, whether that's through new technologies or new types of spaces.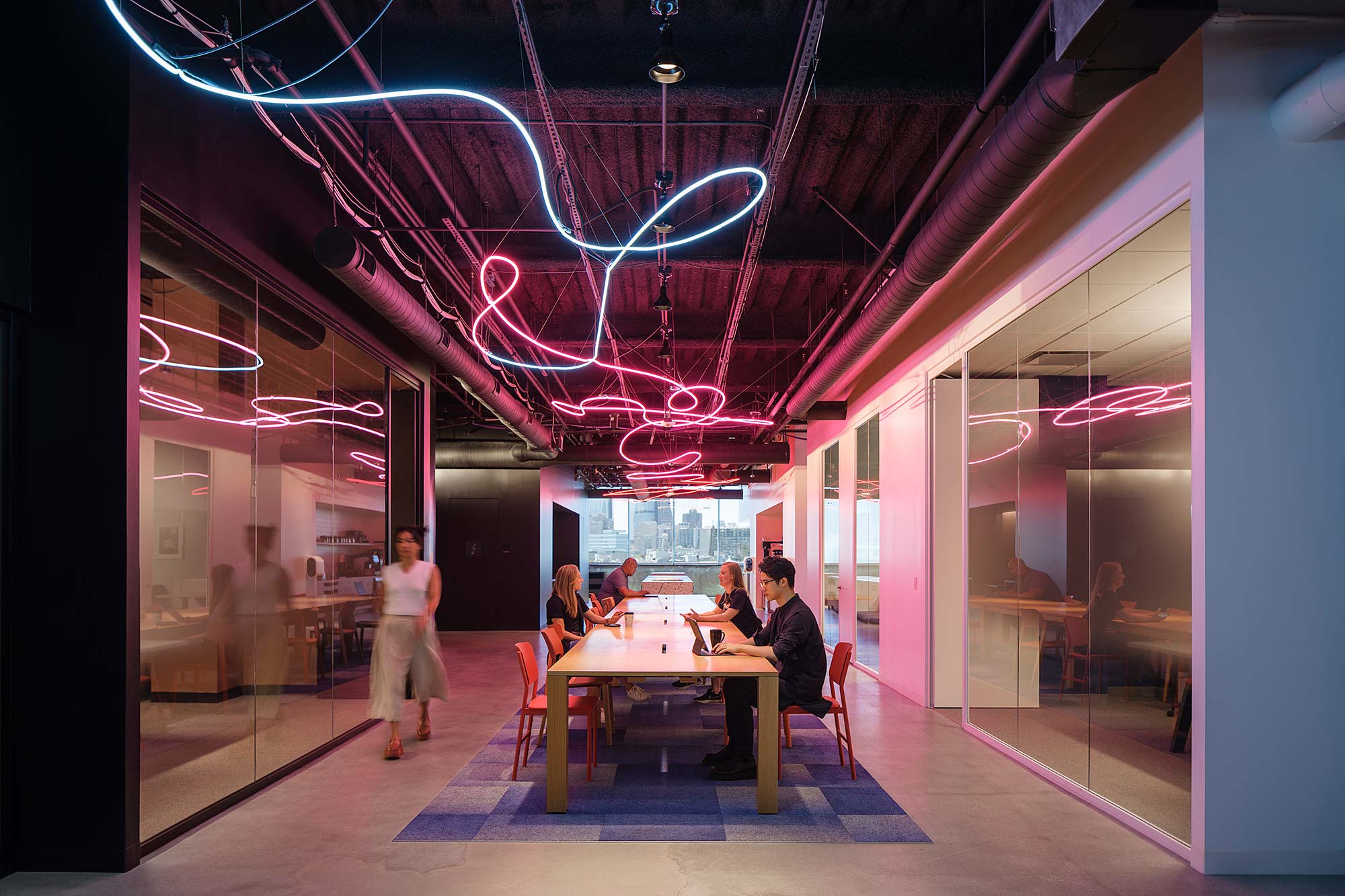 DESIGNING MULTIUSE SPACES & EXPERIENCES
The lifestyle sector continues to face rising inflation, global economic volatility, and challenges such as how to engage customers in an increasingly hybrid world. Demand for attainable housing remains a global issue that is impacting the future of cities. To address these issues and more, we are focused on creating amenity-rich, mixed-use destinations. Single-purpose, single-use districts are becoming a thing of the past. To create long-term value and stay relevant, lifestyle companies will need to understand this context, and design flexible, multiuse spaces and experiences with a nuanced understanding of their consumers.
By anchoring people in a multiuse community that merges cultural and consumer offerings such as sports and entertainment, housing, and retail, lifestyle brands can create purpose-built places where people feel they can belong.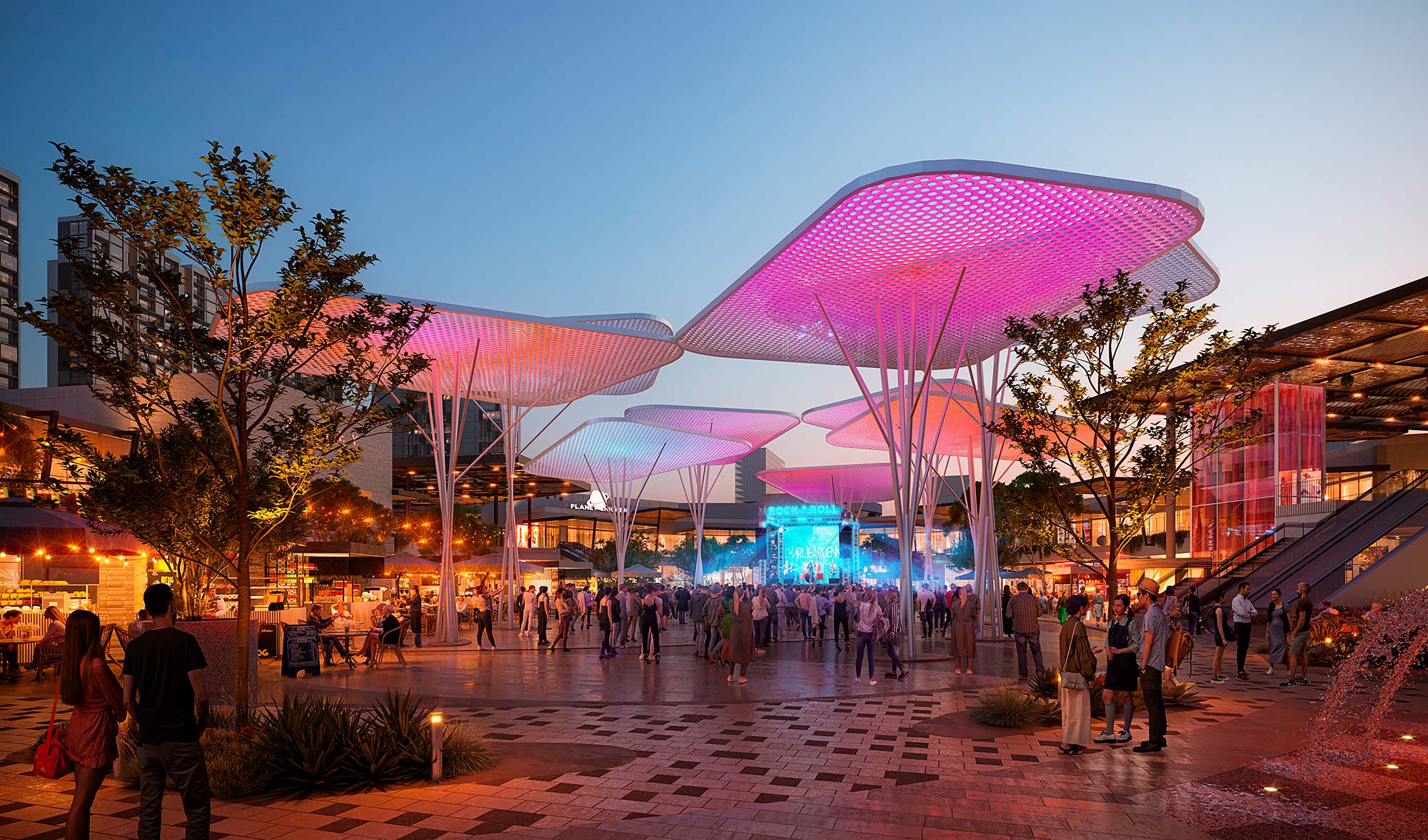 DESIGNING NEW MODELS OF CARE & RESEARCH
The health sector is evolving quickly due to critical challenges: inflation, labor shortages, supply issues, tech integration, and fierce out-of-industry competition. There's a focus on modernizing infrastructure and using community engagement to build new hospitality-driven, tech-enabled environments that promote wellness, help workers be more productive, and improve consumer experience and access.
From healthcare and senior living to life sciences, AI is catalyzing innovation, optimizing operations, reducing costs, and personalizing experiences. Predictive analytics and digital health technologies are increasing health and wellness for more consumers and workers and helping to serve aging populations. Across the U.S., high interest rates and historic office vacancies are opening the door to building conversions that can keep organizations in senior living and sciences growing.