How Will COVID-19 Shape Hospitality Architecture and Design?
September 30, 2020 | By Asya Gevorkyan
Much about our current reality is different than it used to be, including how we travel. COVID-19, coupled with a global economic slowdown, is changing people's priorities. Today's travelers want to maximize their experiences while minimizing risk, and this is driving the hospitality industry to design new types of spaces.
Given the softer economy, trips are expected to be much shorter than before. According to Travel Daily News International, 78% of travelers are planning trips of four nights or less. On the opposite end of the spectrum, other travelers are looking for a longer stay, such as a temporary home in a rural location where they can still work remotely, with direct access to outdoor activities.
Also, according to findings from Gensler's U.S. Hospitality Pulse Survey 2020, people are increasingly currently traveling to local destinations and seeking staycation experiences. They're looking for increased connections to the outdoors — from outdoor amenities and dining to public spaces. And cleanliness is a top priority.
The hospitality industry is grappling with a raft of new expectations and customer behaviors, and many are asking how these will impact design and the role of the hotel.
How pandemics have shaped the built environment
Historically, the symbiotic relationship between cities, architecture, and epidemics has always been complicated; diseases have prompted our cities to morph and progress. The cholera epidemic in the 19th century spurred urban design interventions such as wide boulevards, expansive public parks, and standardized citywide sewage systems. Similarly, the tuberculosis epidemic in the late 19th and early 20th centuries prompted the design of sanatoriums, which later influenced Modernist architecture.
Today's reality isn't far from these historical examples. COVID-19 has accelerated the need for a morphological change, which inevitably affects the spaces we inhabit. The Hospitality industry is among the most affected segments impacted by this pandemic.
Here are six hospitality trends that will shape the future of the industry:
1. Flexible use of spaces:
Flexibility and adaptability are key considerations in hotel design. In the immediate term, hotels are being reinvented for "emergency design" interventions, by transforming spaces for medical use and isolation shelter amid COVID-19. Other spaces within hotels, such as lobbies and amenities, should be transformable to accommodate any future threat. Public bathrooms, for example, could be used as "wellness rooms" with showers, nursing areas, cleaning areas, and more.
As we reimagine the future of hotels, guestrooms might be one of the most important spaces to consider. Guestrooms need to be flexible enough to allow people to realize multiple activities within the same space — from working to resting, eating, exercising, or gathering with friends and family. Common spaces will also need to transform to mitigate risks, but still bring people together. Hotels will continue to be beacons of community as they engage and welcome back their communities long after the COVID-19 crisis.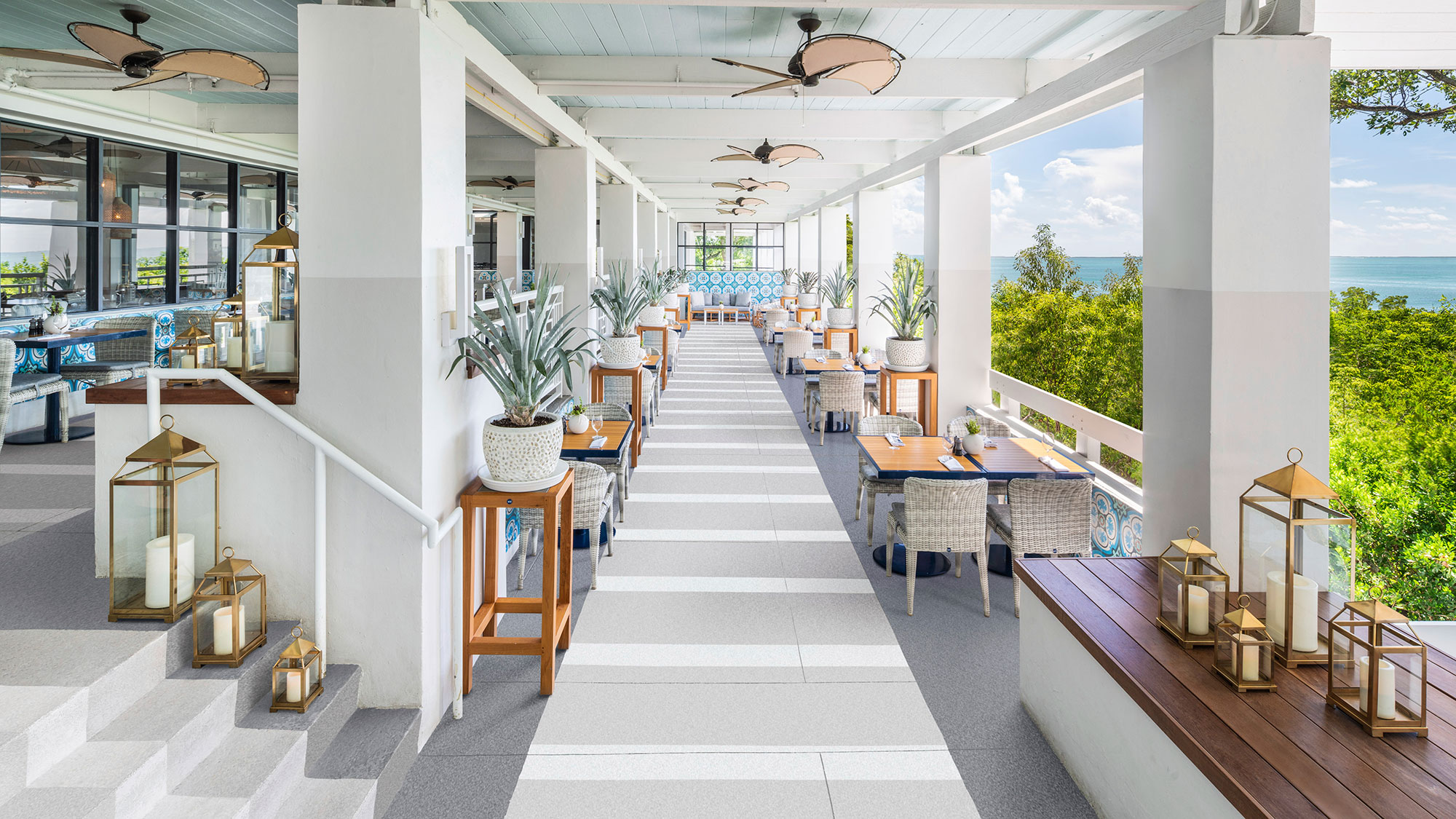 2. Smart use of materials:
Simple design promotes the reset of a new aesthetic of cleanliness. Features such as hard flooring, simple bedding materials, easily-cleanable bathrooms, anti-bacterial materials, seamless surfaces, and limited furniture pieces can be designed elegantly, yet still be easy to maintain.
Another way material can be used as a tool to avoid spread of virus is as textural or color demarcation between areas. By defining zones by texture or color, these interventions allow people to know where they need to be in space, which can make them feel safer.
3. Wellness - WELL Building certified environments:
COVID-19 has accelerated the in-room fitness trend. To measure and communicate their wellness value proposition to guests, hotels are incorporating the WELL Building Standard to certify their properties. The standardization of wellness options in standard guestrooms allows guests to continue their routines while traveling, thereby minimizing risk. The integration of wellness and health technology can also be a great differentiator. Hotel operators can offer personalized well-being packages for guests in the comfort of their room by offering in-room exercise equipment, health-tech apps and devices, and bespoke content programming.
As today's reality has shifted to social distancing and sheltering at home, people tend to find an escape outside, at parks and beaches. It is crucial for hotel designs to integrate biophilic design within their interior spaces and provide direct views to nature. The incorporation of biophilia can reduce stress; improve cognitive function; and enhance mood, health, and well-being.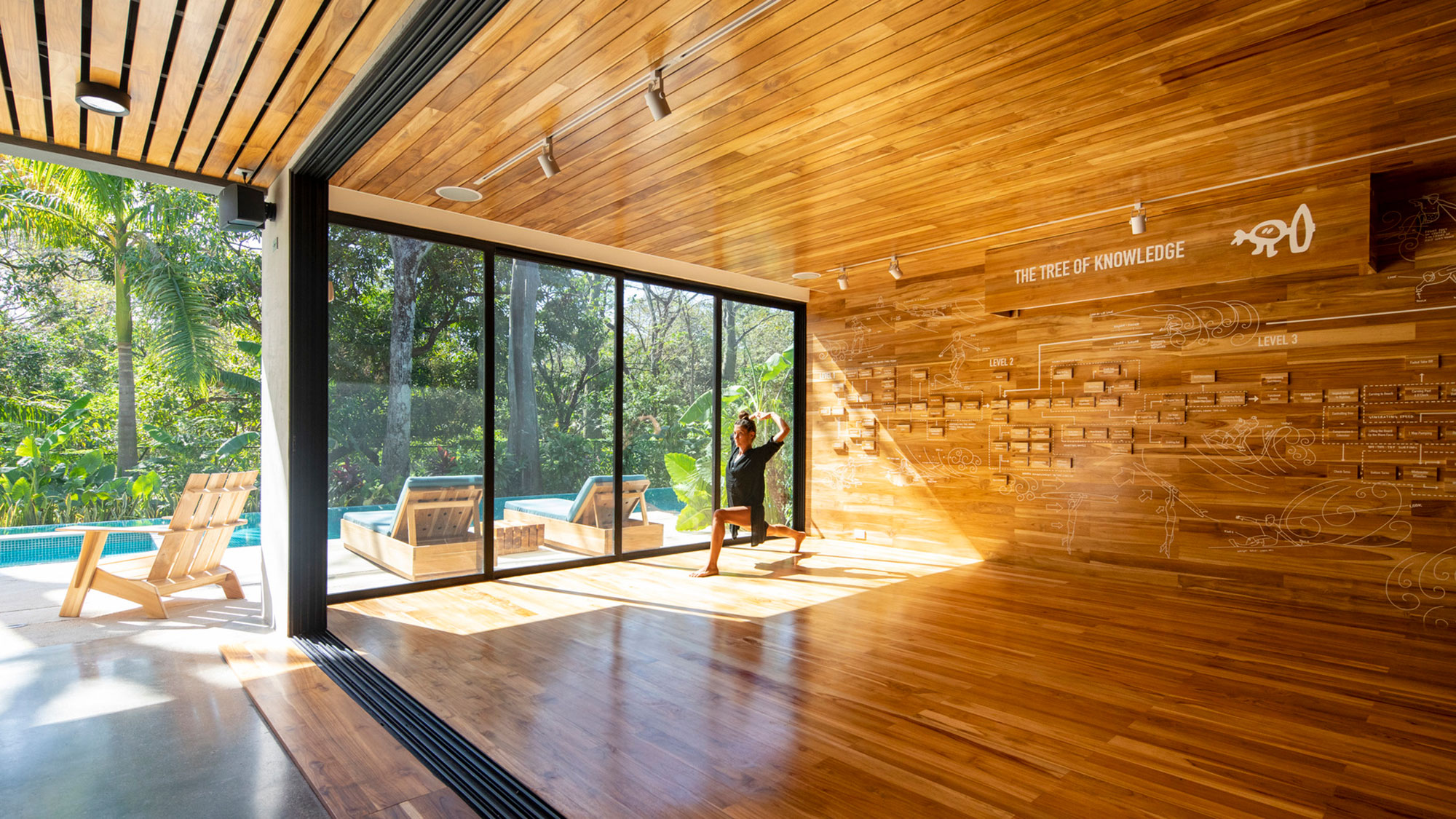 4. Open vs. closed:
Designing to promote social distancing could make spaces more hospitable: hotels should provide flexibility and agility, but also compartmentalization of space as needed. Breakout spaces away from high-traffic areas can minimize guest-to-guest interaction, and having a variety of spaces with different air circulation will lessen occupancy in shared communal spaces. Private rooftops, terraces, and operable walls and windows can improve ventilation and provide a safe outdoor experience.
5. Rethink circulation:
Circulation is a key intervention to combat the spread of virus. Hotels should implement a one-way circulation system to minimize occupancy and direct flow of people in a single direction to minimize risk.
Although elevators are crucial for vertical circulation, they are listed by the CDC among the top places of risk. CDC guidelines recommend limiting the number of people in an elevator, encouraging the use of face masks, and using floor markings or decals that identify where passengers should stand. When designing new hotels, it is important to take advantage of ramps and stairs as much as possible for any future threats.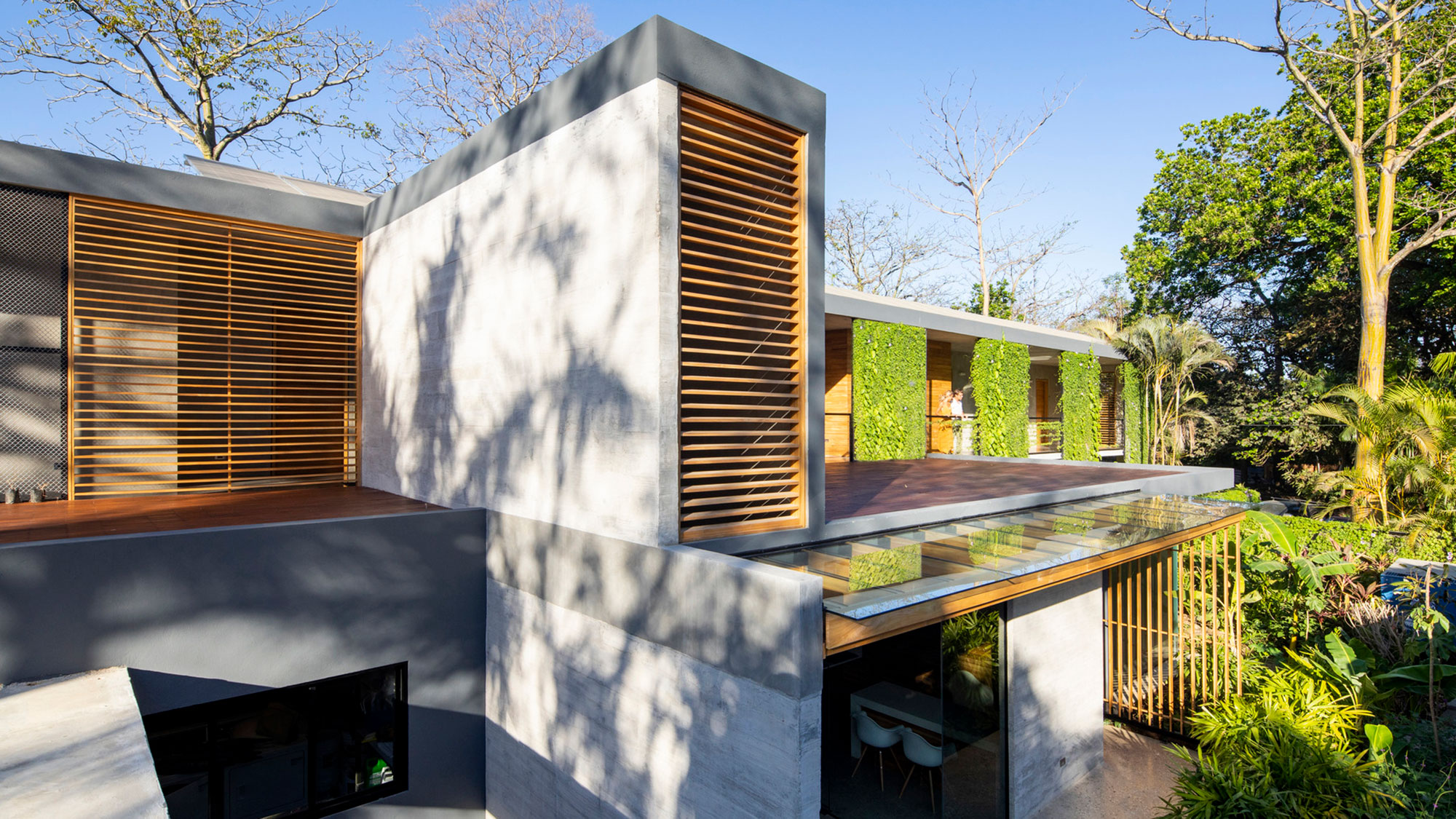 6. Seamless technology:
Integrating smart technologies into the guest experience will help ameliorate guests' fear of risk of contagion. Think of touchless check-in points, digital concierge service, touchless guestroom locks, motion activated doors, voice control commands, virtual access to medical staff, self-cleaning bathrooms, etc.
Technology can also help hotels keep constant communication with their guests. The role of the operator is crucial for regaining guests' trust on traveling again. Communication and customer service will become a major differentiator.
While pandemics have brought hardship to our daily lives, they've also shaped our cities by forcing architecture and urban planning to evolve and innovate. The recent pandemic is a stark reminder of the need for resilient design that can adapt and weather unforeseen crises. Hotel design should mediate between the perceived needs of current situations and the uncertain needs of the future.
For media inquiries, email .