More energy is expended during the manufacture, delivery, and assembly of building materials than at any other point during a building's lifecycle.
For this reason, minimizing embodied carbon — defined as the amount of carbon dioxide emitted during the manufacture, delivery, and assembly of materials, plus end of life emissions — has become a point of emphasis within our portfolio.
Minimizing embodied carbon starts with selecting low-impact materials for a building's architecture and interiors. From a macro perspective, this entails raising awareness of the benefits of alternative building materials like wood, which stores absorbed carbon and requires less energy to transport, or choosing concrete mixes that emit lower levels of carbon dioxide during manufacturing. From a micro perspective, it means placing an emphasis on external and internal materials with minimal carbon impact — taking into account extraction, production, and transportation emissions — while also paying attention to durability and resilience so that the final building has as long a lifespan as possible.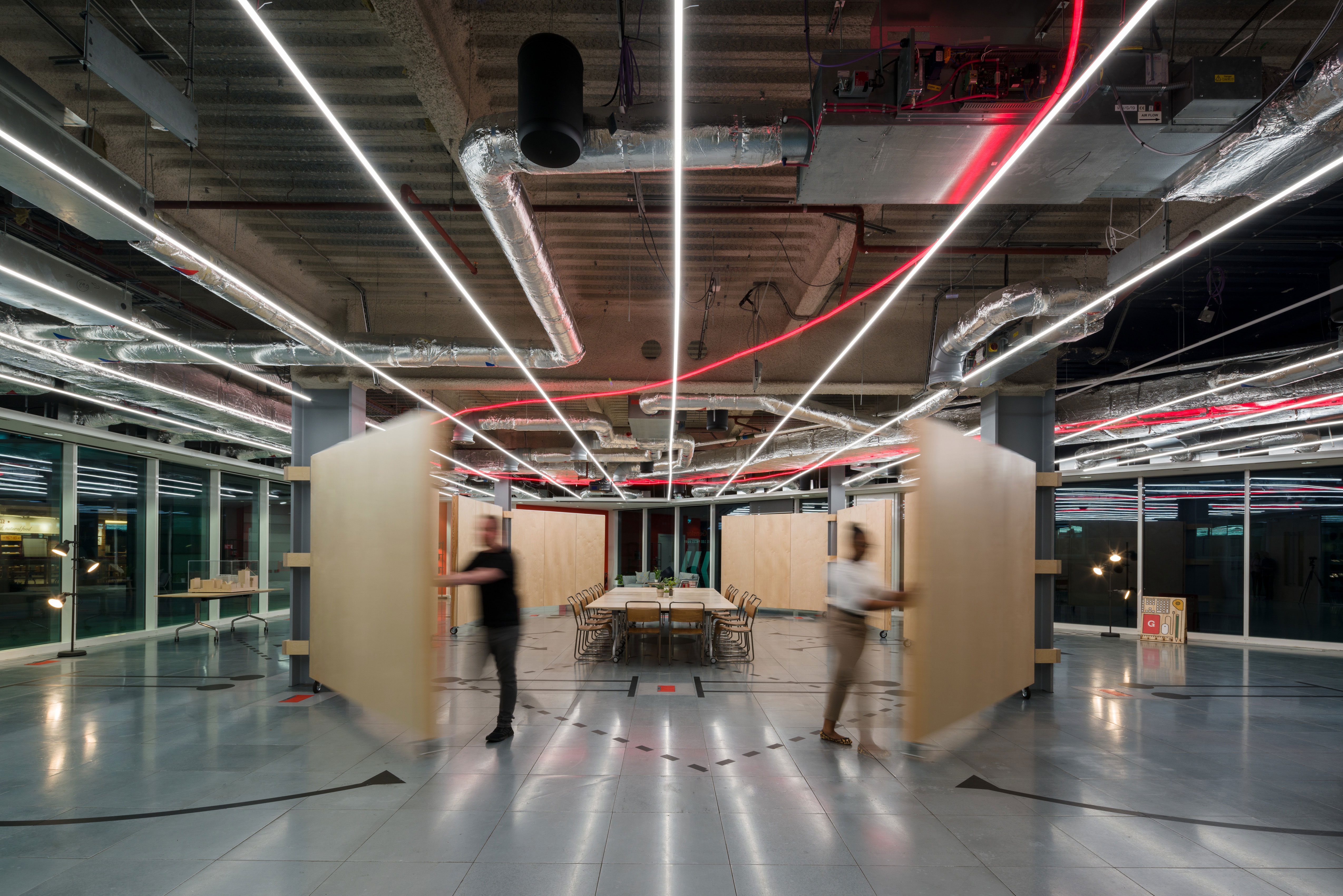 Overall, this means a shift in focus toward lifecycle thinking for every design we create and every material, furniture, and fixture we specify. And importantly, that means understanding not only the energy and carbon expended in the creation of an object or place, but what's expended at the end of that lifecycle, too. That means planning for re-use of materials and buildings whenever possible — whether via refurbishment, recycling, or adaptive reuse — and having a careful approach to waste management when materials do need to be discarded.
Re-using or refurbishing materials can dramatically reduce a project's embodied energy by avoiding emissions from extraction, production, and transportation.
Ultimately, if we specify materials that minimize carbon production, if we select locally sourced materials that don't require much energy to transport, if we use resilient materials with longer lifespans, and if we consider each material's life beyond present use, then we significantly lessen the environmental impact our buildings have before occupancy even begins.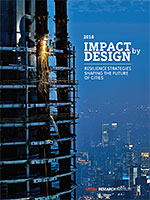 2018
IMPACT BY DESIGN
GENSLER RESEARCH INSTITUTE
In Impact by Design 2018 we introduce Strategies for Positive Impact: a collection of six major areas that have the greatest potential for positive climate impact in the coming years.