How LinkedIn's Omaha Headquarters Fosters Community and Equity
August 01, 2022 | By Janice Cavaliere
Today's workers are looking for meaningful community building driven by shared purpose. They want their employers to engage in what matters to them — and that extends to the workplace itself. Designing a thoughtful brand experience that brings the right stories to life is a powerful tool in building engagement and alignment between employee and employer purpose, and this is exemplified in LinkedIn's new Omaha headquarters.
At LinkedIn Omaha, the foundation for storytelling is heavily employee driven, informed by extensive research and employee engagement through workshops on workplace design, diversity and inclusion, and sustainability. The graphic narratives inspired by this process were designed to enhance the workspace experience and ignite a sense of purpose and belonging by creating connections to the space among employees, to LinkedIn and the local community. The result is a space that is diverse, innovative, and gives employees a sense of ownership.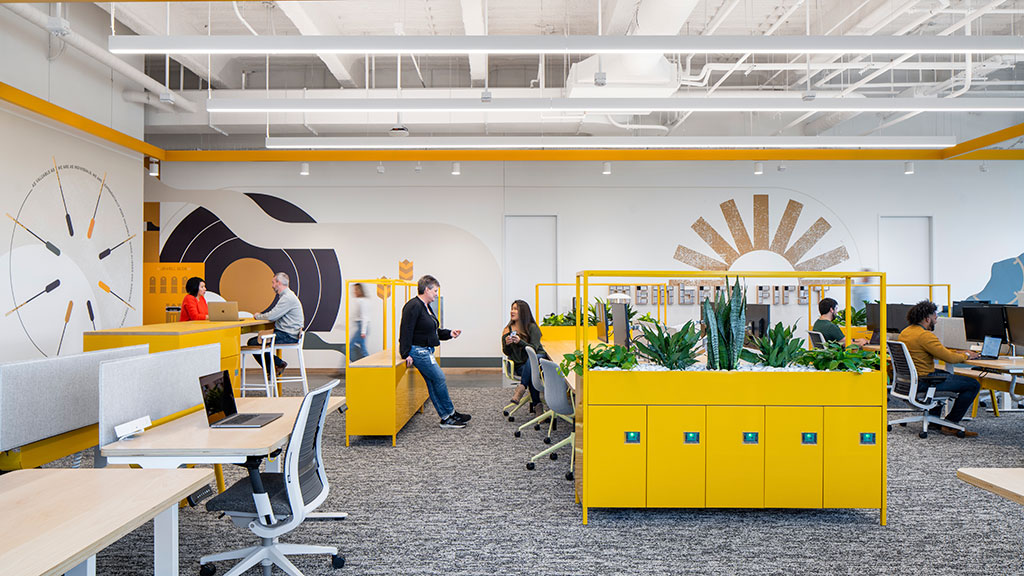 In our work, we focused on three themes that surfaced as especially meaningful based on client and employee input:
Team Spirit and Pride
The brand moments throughout the office are designed to promote a community of inclusivity and collaboration where everyone can celebrate success. Custom millwork is accessible for Employee Resource Groups to display posters, pictures, and swag. Team-based neighborhoods are illustrated with stories of social justice movements, creativity, and innovation — tying employees together and back to the community. Murals, conference rooms, and art tell inspiring stories about Omaha's Black history, such as artwork featuring local civil rights leader Mildred D. Brown. Additionally, The Max conference room is named for a local gay bar, and the King Fong Café honors Omaha's oldest Chinese restaurant, which was established in 1920.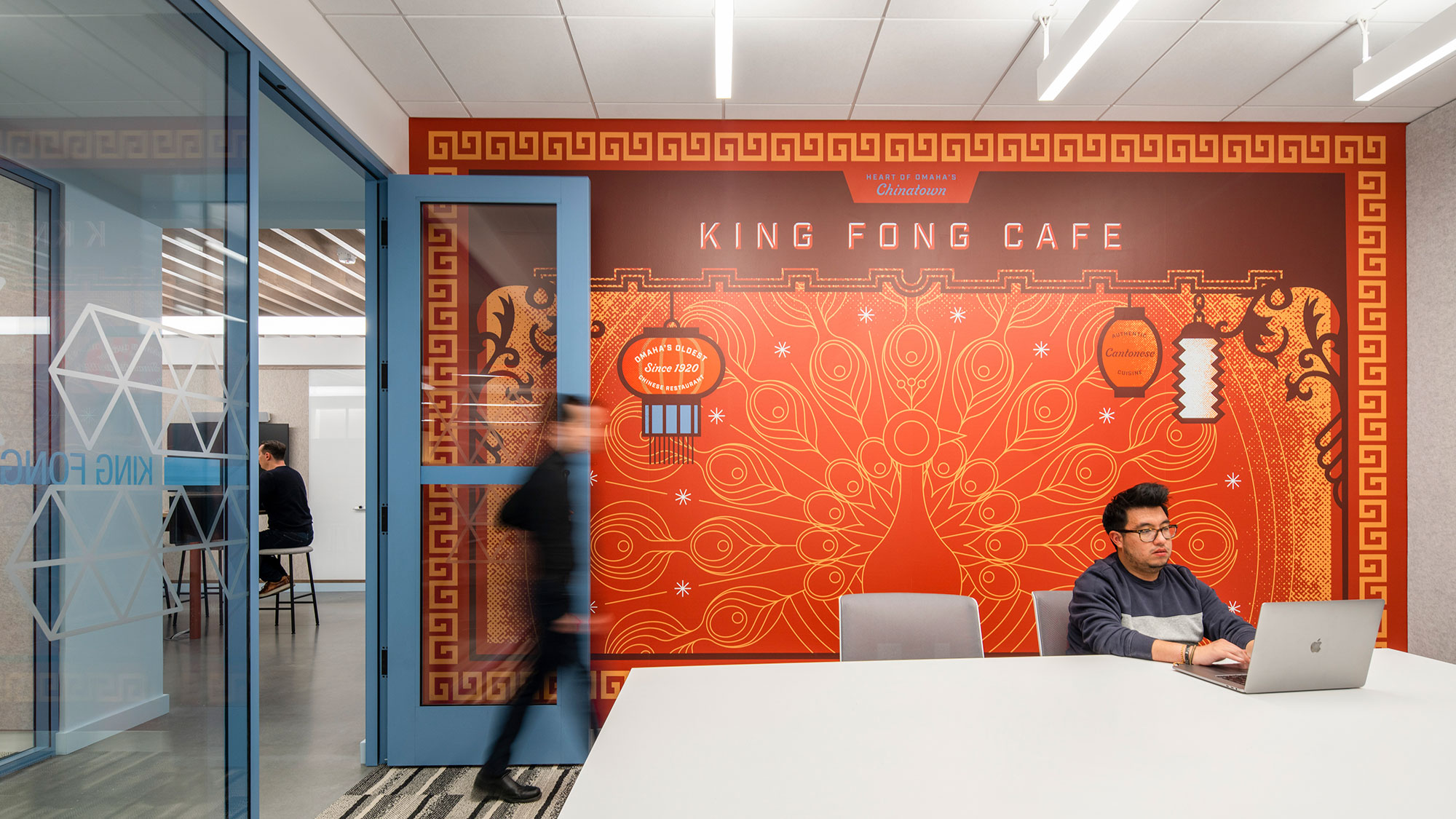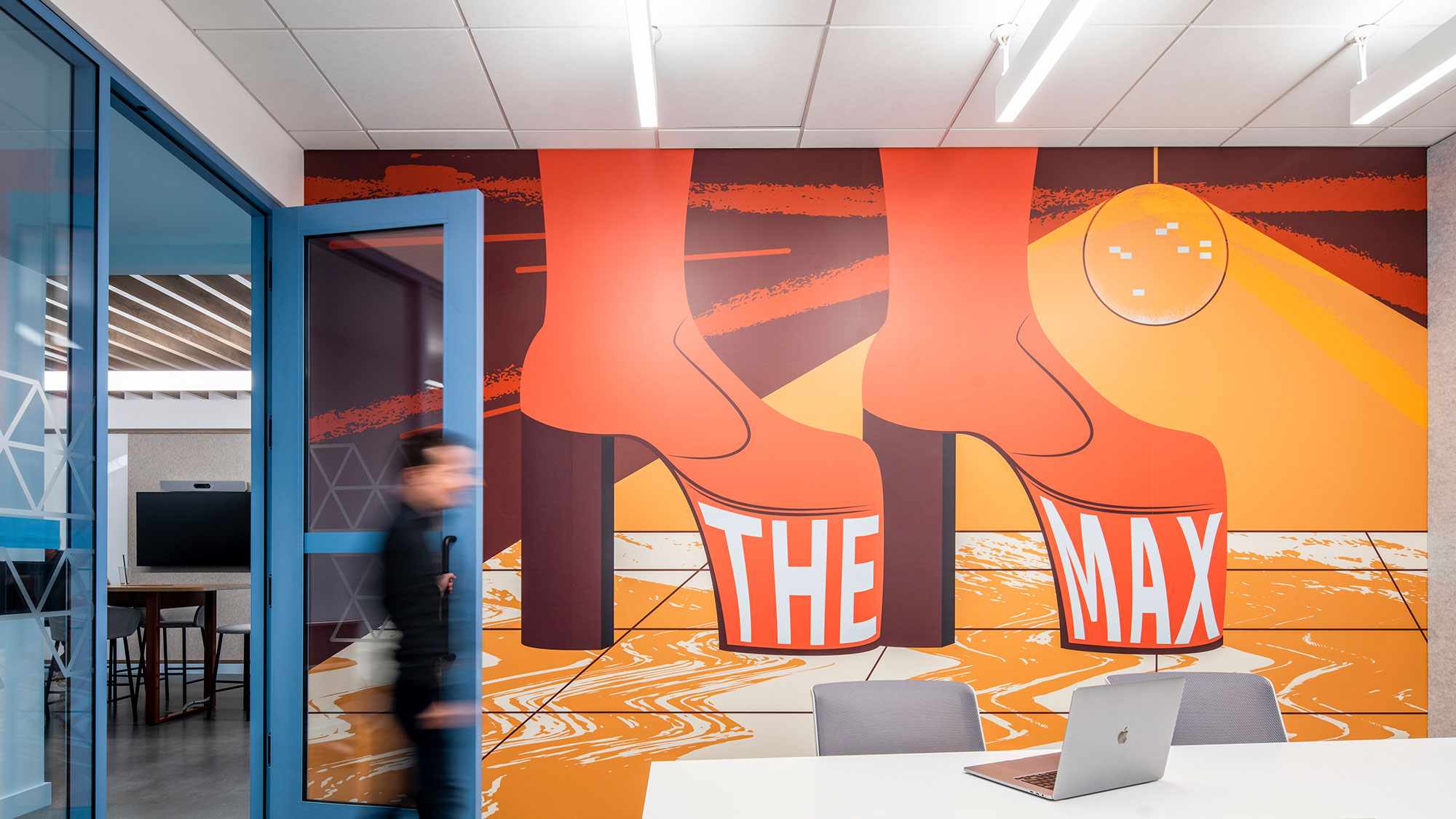 Community and Heritage
LinkedIn wanted to share its new Omaha campus with the local community, so the local stories used in the graphics align and relate back to LinkedIn's values and culture and a ground floor community event space engages local business and community leaders. It was critical to ensure that we brought stories to life where the community — employees and guests — could see themselves. Each floor is designed with a unique theme that mixes the LinkedIn culture with a splash of local flavor and connection. The West Building's first level is themed "Building on Legacy." The theme highlights the pride of Silicon Prairie, and the region's innovation in tech, music, agriculture, and transportation. These stories are celebrated throughout the brand moments layered within the space spotlighting Omaha's legacy of innovation and creativity, as shown in conference rooms with 78 unique graphics and 10 conference room glass patterns. Omaha inventions are highlighted in "easter eggs" in the over three miles of custom designed wallcoverings.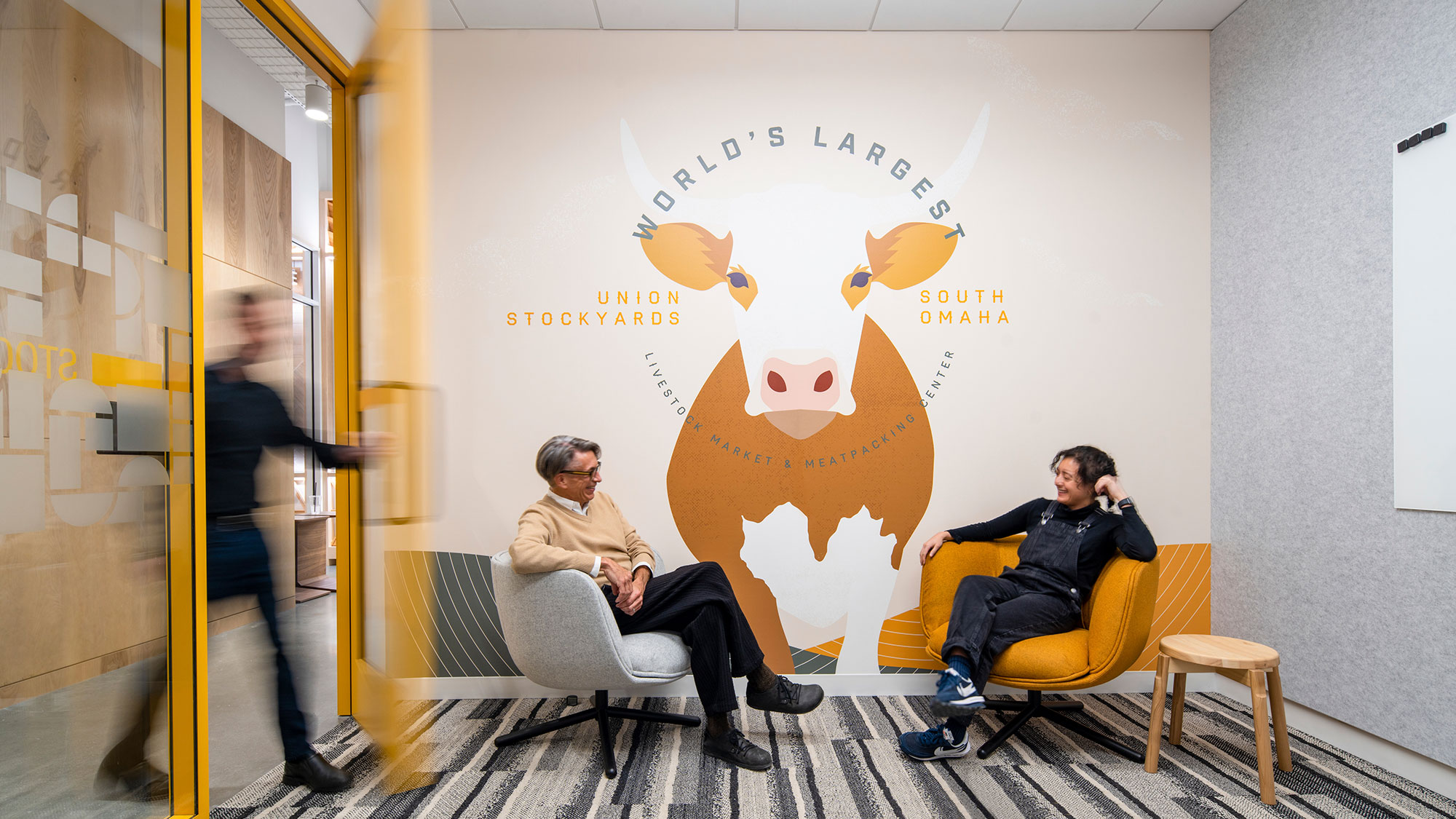 Sustainability and Wellness
With resilience and well-being a central focus of the design, it was important to amplify and celebrate the efforts in a visible way that allowed employees to engage with the programs. One of these was the Woodchuck Challenge, where LinkedIn challenged Gensler's design team to reduce the amount of virgin wood used throughout the workplace. As a result, more than half (52%) of all wood is reclaimed and the remainder (48%) is Forest Stewardship Council (FSC) certified (non-reclaimed) wood. The team also created a robust LEED education signage system and four upcycled installations as part of the environmental graphic design (EGD) program. The two sets of five level stairwells are activated with graphics, signage, and hand painted murals to encourage use, and elevator lobbies are activated with educational and humorous Fitwel motivational signage. Mother's rooms and respite rooms have custom graphics that create a soothing environment when team members are in need of a break or privacy.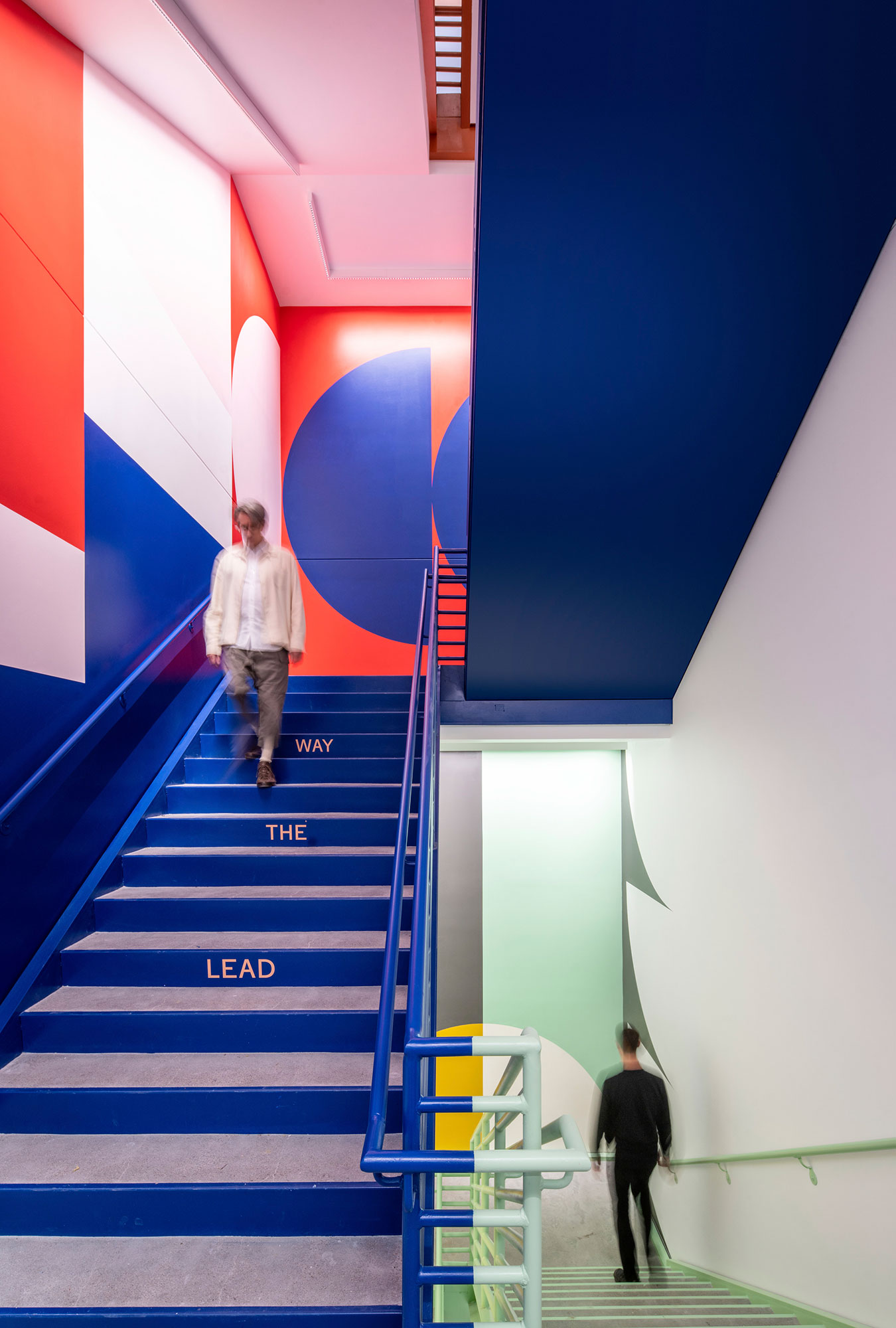 Designing for the future of work requires cultivating culture and community, which means designing with empathy from within an organization, with more engagement with employees. This is the future of the workplace, a space that genuinely reflects its people's stories that foster pride and connection to the company, fellow employees, and the local community.
For media inquiries, email .