Reimagining ColorPlus
International retailers are flocking to India in droves. Facing an influx of foreign competition, local Indian retailer ColorPlus faced a quandary: either wait for the newcomers to reshape the market, or evolve to ensure that the business continues to thrive.
With more than 400 retail outlets and two decades of experience, ColorPlus has long enjoyed its reputation as "the Indian brand." ColorPlus hired Gensler to reimagine its stores and redefine its image as "THE brand" for men's casual lifestyle clothing in India.
Appealing to New Customers
After conducting a thorough customer study, ColorPlus approached Gensler with the aim of broadening its customer base by winning over both mature customers and the growing population of young, upwardly mobile and educated professionals.
"ColorPlus came to us because they wanted an outside point of view," said Alison Carr, design director, Gensler San Francisco. "They wanted a modern attitude, and Gensler has extensive expertise in international retail design. It was time for them to reimage themselves and appeal to a younger, intelligent, worldly, well-traveled customer, and to inspire loyal customers to keep coming back."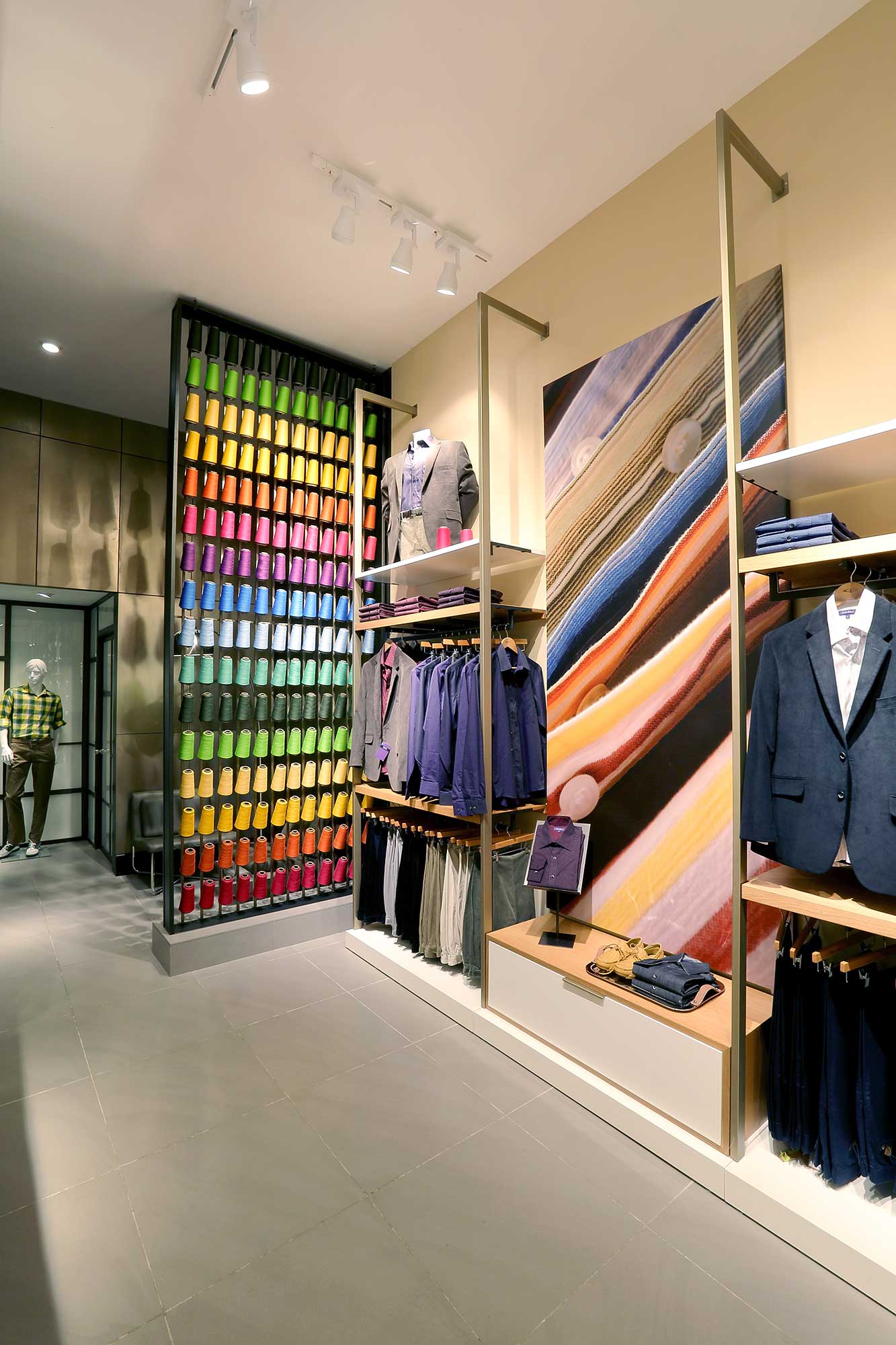 Local Knowledge, Global Efficiencies
Gensler's design team accompanied ColorPlus on a tour of its stores, competitors and retail centers in four major Indian cities.  A visioning session followed, in which participants explored the client's history and tradition, as well as the state of the brand and the marketplace.
To help navigate regional customs, facilitate on-the-ground implementation, Gensler partnered with a local architect with experience in retail design and significant knowledge about sourcing local materials.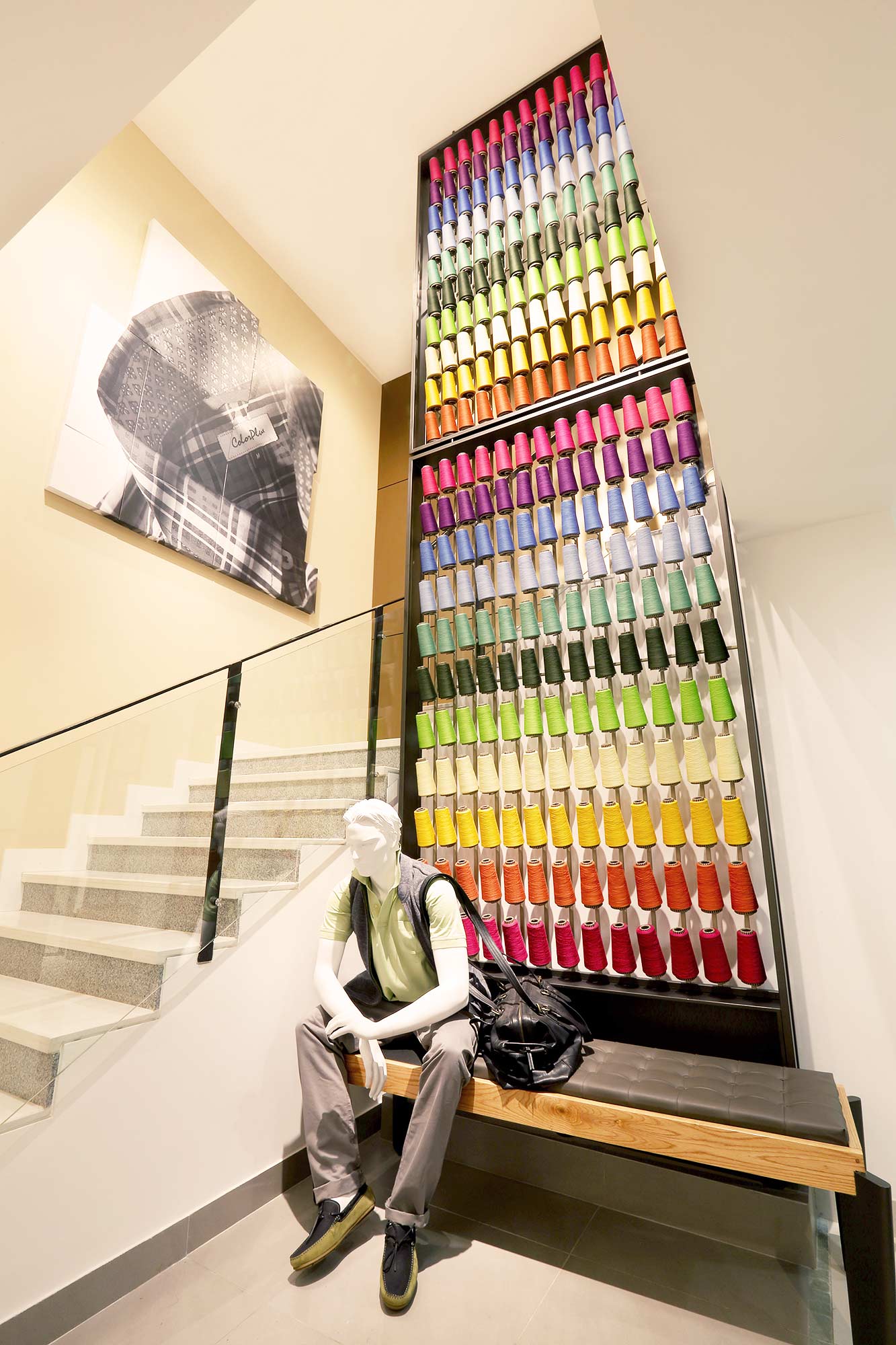 Craftsmanship and Quality
Gensler's design celebrates ColorPlus' authentic heritage and product—created in India and crafted to last. These qualities remain unique to ColorPlus among international competitors and appeal to the brand's professional, urbane male client base.
"ColorPlus decided to return to its core beliefs and what made the brand popular in the first place: a true commitment to the overall quality of its products," Carr said in a GenslerOn blog post. "To reinforce this commitment, Gensler's design concept focuses on the brand's high quality, craftsmanship and authenticity."
To bring the brand to life, Gensler introduced bold architectural elements, including a double-height inspirational "gallery wall," a series of "color shops," and an iconic floor-to-ceiling "spool wall" composed of rows of brightly colored spools. Gensler also created a signature storefront, with a modern aesthetic, inspired by French industrial design and the company's own factory, that is instantly recognizable and scalable to different locations and formats.
The design team established a distinct point of view focused on inspiration, education and service. Since people in India tend to shop in groups, the stores include a lounge area with ample seating and fitting room space. The team also introduced customer style advisors onto the floor and visual cues to spark ideas for outfits.
An Adaptable Concept
In translating the design concept for three different retail formats, adaptability became a key consideration.  Gensler designed custom fixtures, including a modular wardrobe "kit of parts," as well as furniture and light fixtures that could be adapted to various store types, including a 2,700-square-foot flagship in Chennai, a 1,250-square-foot mall store in Bangalore, and a 500-square-foot "shop-in-shop" in Hyderabad.
The team also designed modular signage elements adaptable to a multitude of storefront conditions and store footage requirements.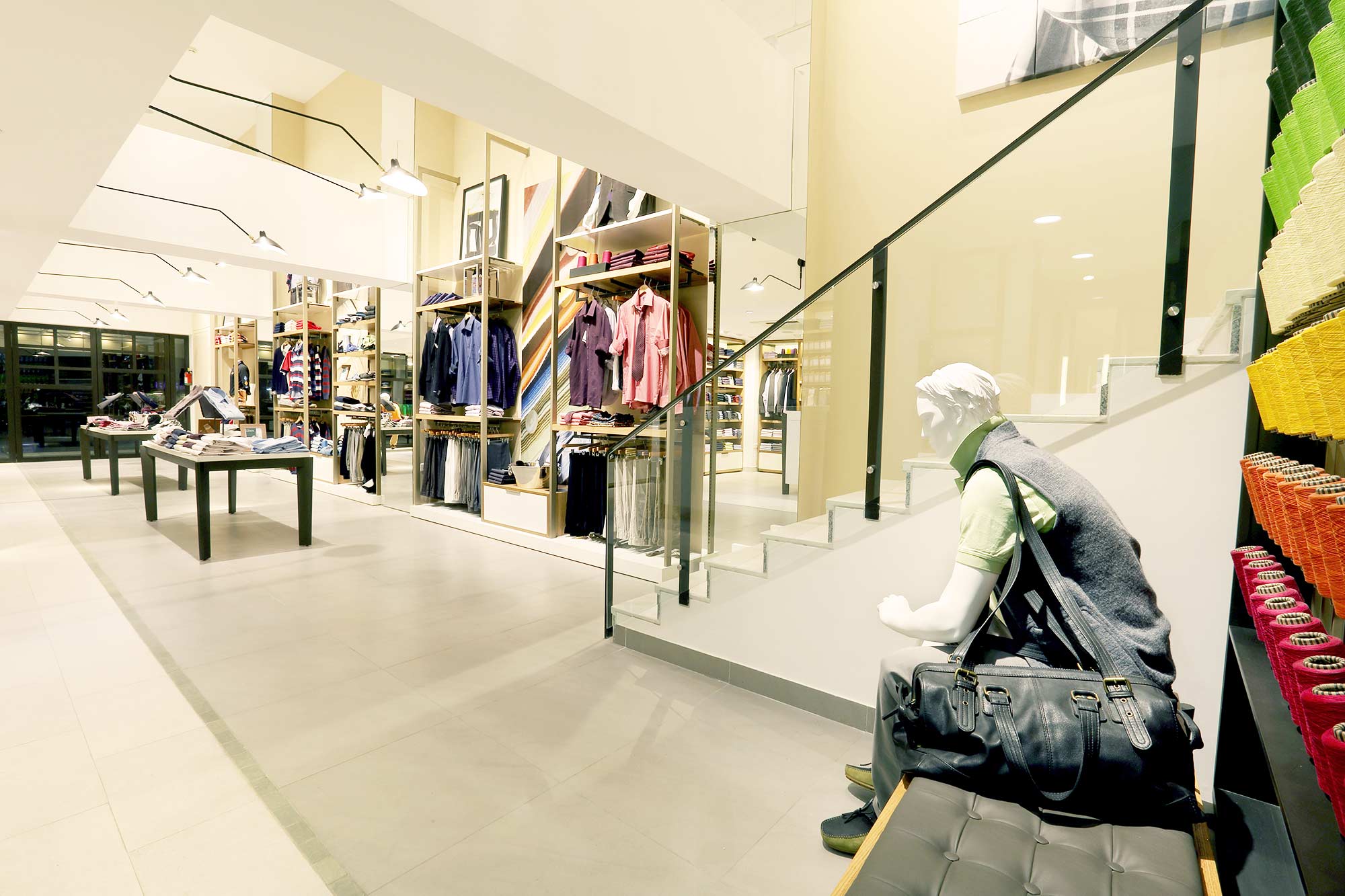 An Emerging Market
Since the opening of their flagship mall stores in Chennai and Bangalore last fall, sales have increased by approximately 30-40 percent. Buoyed by customers' enthusiastic response, ColorPlus is rolling out other Gensler-designed mall stores throughout India.
"ColorPlus is one example of a local retailer retooling its brand to better compete in a marketplace flooded with international competition," Carr said. "Retailers dealing with similar circumstances should stay true to their brand values and heritage and understand every aspect of their customers' lifestyles. Challenging your internal and external design teams to build a strategy that yields a meaningful and sustainable retail identity will lead to positive results."
Credits
Story
Kendra Mayfield (Gensler Firmwide Communications)
Virginia Sertich (Gensler Firmwide Marketing)
Image Credits
Prasad Durga
Gensler Contacts
Alison Carr (Gensler—San Francisco):
Smita Gupta (Gensler—Bangalore/San Francisco):
From the Designer
"The New Retail Identity of ColorPlus"
See more of Gensler San Francisco's ColorPlus on YouTube:
Strategy
Design POV
In the Making
Store Formats
Working in India