Over the past decade, the retail industry has been upended — and the disruption isn't over yet. According to Credit Suisse, U.S. store closures reached an all-time high in 2019, and analysts project that closures are going to be a challenge for several years to come. But despite continued volatility and uncertainty, there's reason to hope that a new order has emerged. Alibaba and Amazon continue to establish the global standard for e-commerce, giving consumers the quick and easy online transactions they want. But we've also learned that consumers want more than a transactional relationship from retail brands, which is why physical stores are playing a critical role in the new retail landscape.
According to Gensler's Experience IndexSM for Retail, more than half of consumers go to stores to socialize, spend time with the family, learn something new, or simply browse. That's because today's consumers are craving community and connection in places where they feel like they belong, and retail brands are taking notice.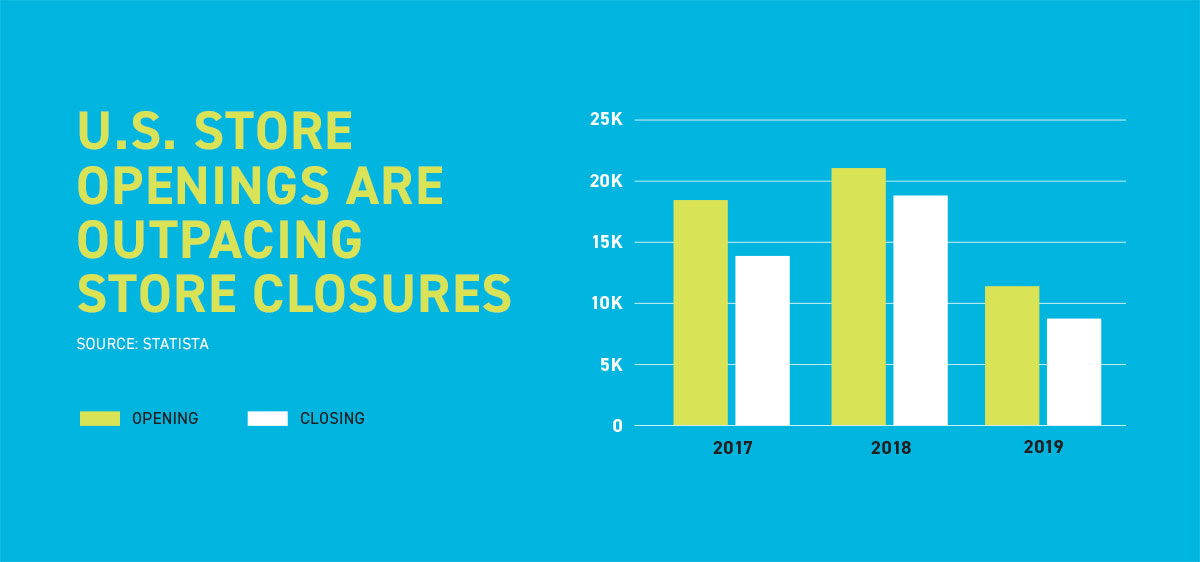 Digital-native brands such as Warby Parker, Bonobos, and Allbirds have also recognized the importance of physical space and have opened brick-and-mortar shops. In fact, JLL reported that 100 e-commerce brands have plans to open at least 850 brick-and-mortar stores across the U.S. over the next five years.
This online/offline convergence is evident in China — a retail sector valued at $3.8 trillion, according to A.T. Kearney — where e-commerce giants Alibaba, JD.com, and Tencent have partnered with local stores to integrate the entire consumer journey within a single platform. It's clear that retail brands that embrace consumer needs and bring people together in fresh, meaningful ways are finding more significant purpose in the digital age.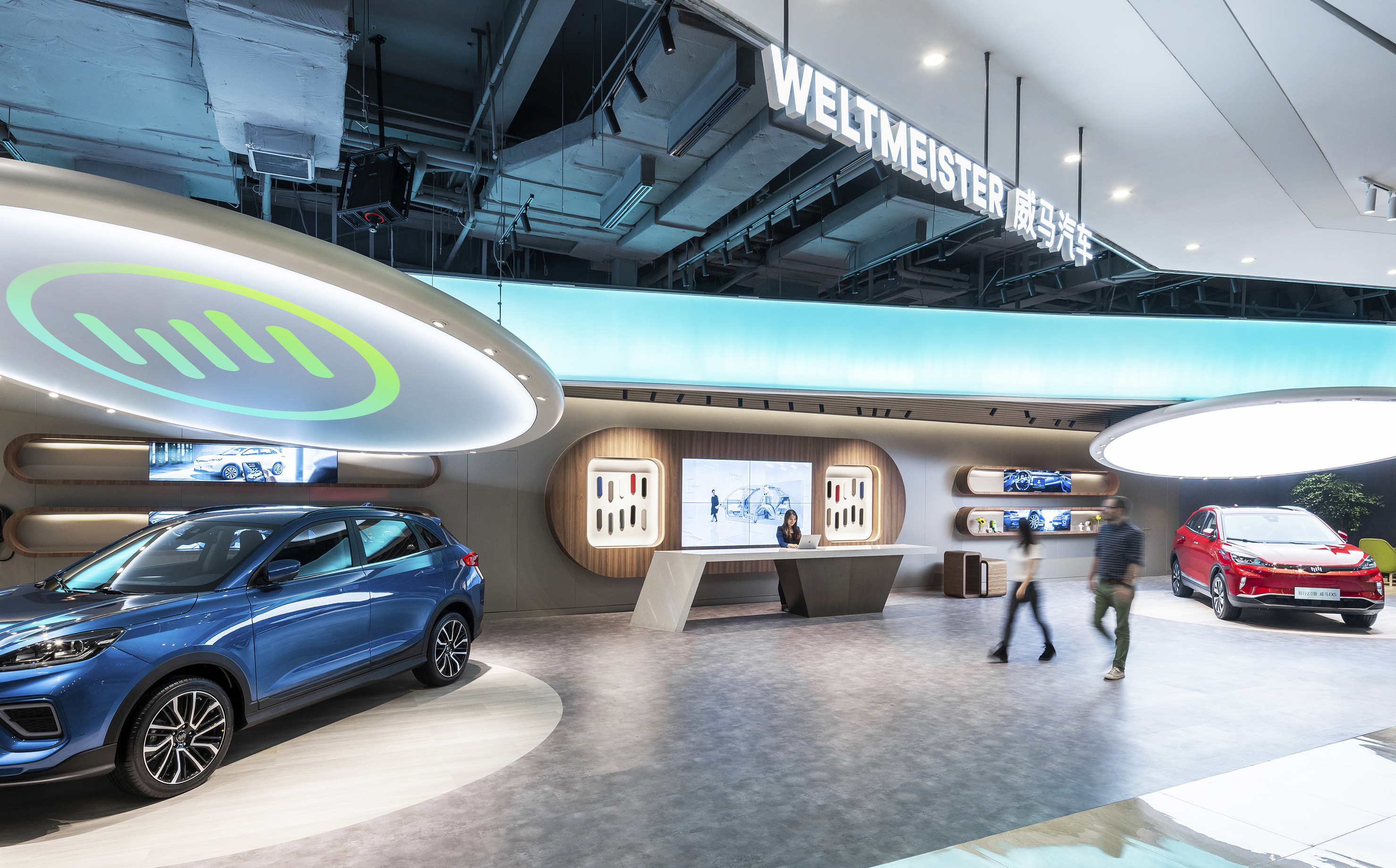 SUCCESSFUL RETAIL DESIGN CREATES BELONGING
Warby Parker, Bonobos, and other online-first retailers didn't expand into brick-and-mortar spaces because they were struggling. Rather, they recognized that their customers were looking for more than just an efficient transaction.
Ironically, this shift in consumer behavior, and the emergence of a new value placed on physical space, is a side effect of how digital technology has influenced people's everyday lives. Shopping isn't limited to store hours. The workday is no longer defined by what time a person enters or leaves the office. Anyone can buy groceries while at work or take a conference call while shopping. Where daily activities were once constrained to fixed modes throughout the day, now people continuously toggle back and forth between different modes of live, work, and play.
As workstyles and lifestyles converge (see
"Is There Still a Difference Between Live, Work, and Play?"
), and as more people are looking for meaningful experiences in the retail environment, brands have had to rethink how they engage and connect with customers. On the one hand, they've had to fulfill the need for quick and easy transactions (what we call "fast retail"). But they've also had to create meaningful opportunities to socialize, discover, and be entertained (what we call "slow retail"). To succeed, brands need to find a balance between the "fast" and the "slow."
Microsoft's Oxford Circus flagship in London is designed to facilitate community and engagement among a wide variety of users — gamers can compete in e-tournaments, students can learn digital skills, and startups can incubate in the enterprise hub. Similarly, Starbucks has deepened connections with consumers through Reserve Roasteries in cities like Shanghai, Tokyo, and New York. Customers are still drawn to their familiar "third place" and yet inspired and re-engaged by additions like a craft cocktail bar and a Milanese bakery. Community is also at the heart of Détroit is the New Black. More than an apparel provider, the store is a meeting house in downtown Detroit for art exhibits, yoga, poetry slams, fundraisers, and trunk shows — providing opportunities for customers to be part of a burgeoning new brand that values and understands them.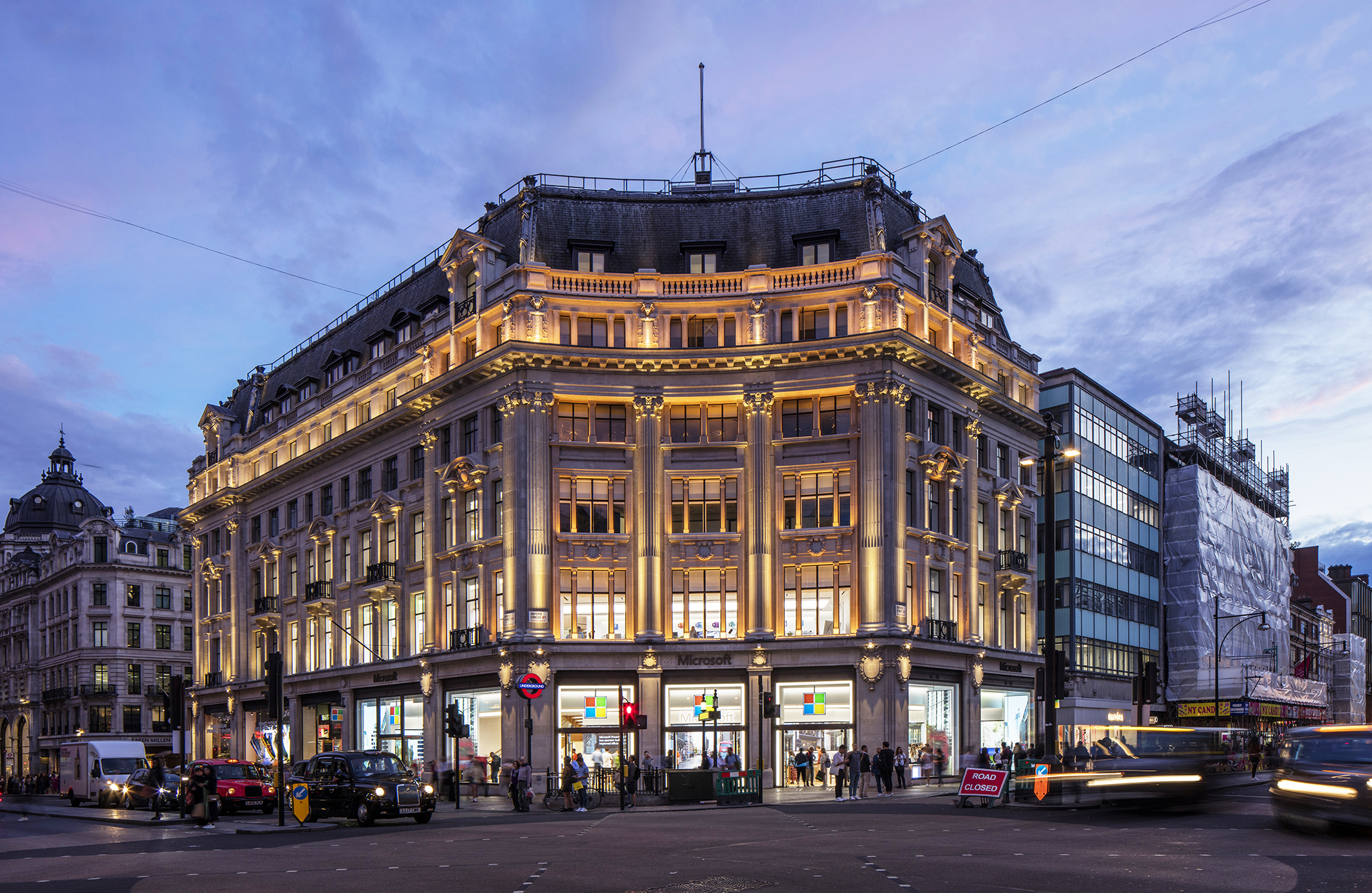 THE NEW METRIC OF SUCCESS IS ENGAGEMENT
Today, retail is no longer about a single setting; it's not about a store or chain in the mall. A brand's success is no longer about how many stores it can open or how much product it can stack. Rather, it's about quality engagement across every outpost where a brand connects with its end user, including online, in store, through social media, or with a pop-up location.
"We won't measure the success of this flagship by sales alone. It really is about the unique experience we provide to our customers… also the way that we engage with the community."

— Cindy Rose, U.K. CEO, Microsoft

Microsoft's U.K. CEO Cindy Rose points to this new consumer behavior as a key driver behind her company's new store in London's Oxford Circus. "We won't measure the success of this flagship by sales alone," she says. "It really is about the unique experience we provide to our customers… also the way that we engage with the community."
The rise of big data has allowed brands to delve into their customers' psychological profiles to understand what's driving them and tailor their offerings in response. A great in-store experience or efficient service alone is no longer enough to draw consumers in.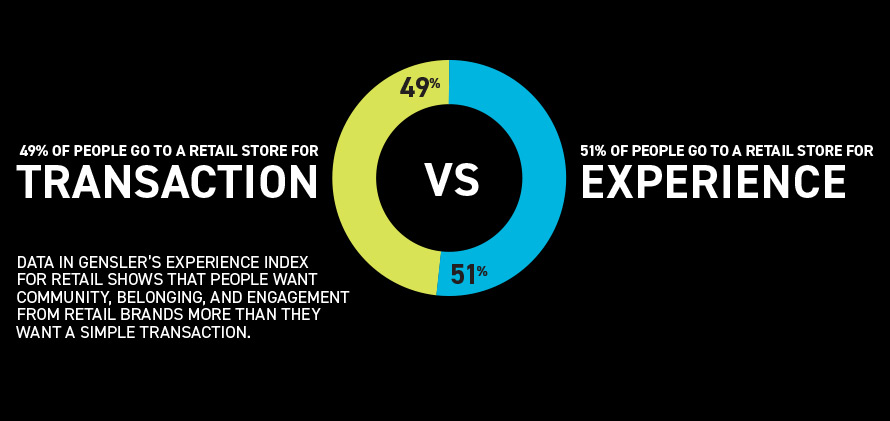 Retail's new purpose is wider, deeper, and more enduring than just transactions between buyers and sellers. It's about establishing a place, both physical and virtual, where customers feel valued and understood as part of a brand community. That sense of belonging is not adequately measured by footfall and traffic. It's reflected in engagement, activation, and re-activation between customers and brands.