Paradigm shifts in the way people work are putting stress on the workplace.
After more than 15 years of researching the connection between workplace design and employee and business performance, we know the positive impact of providing employees with an optimal work environment. What makes a work environment optimal, however, is far from static. Paired with rising costs of real estate, and companies' needs for flexibility to accommodate rapid growth and fluctuating headcounts in a volatile economy, the workplace is being asked to do more than ever before, and often within a shrinking footprint.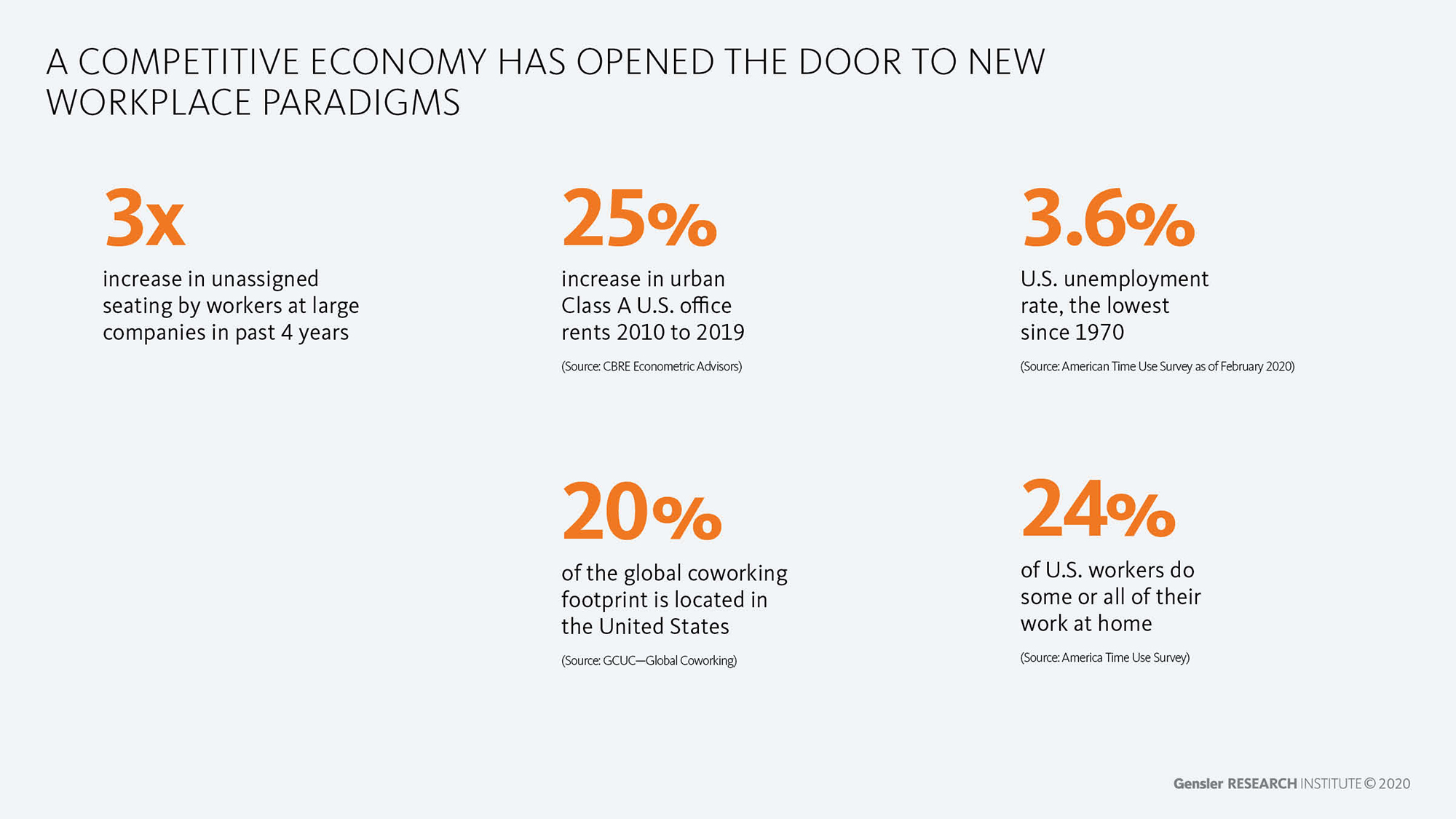 THE WORKPLACE IS MORE COMPLEX THAN EVER BEFORE
Mobile and collaborative work, globalization, and an always-on culture are changing the nature of work and the workplace. Evidence suggests that some of these changes are for the better, while others are for the worse. All this has resulted in rapid change and experimentation in the workplace — and it's taking its toll on workers. In this period of flux, we need to stop and evaluate change, asking, "are the shifts transforming the workplace really delivering value?"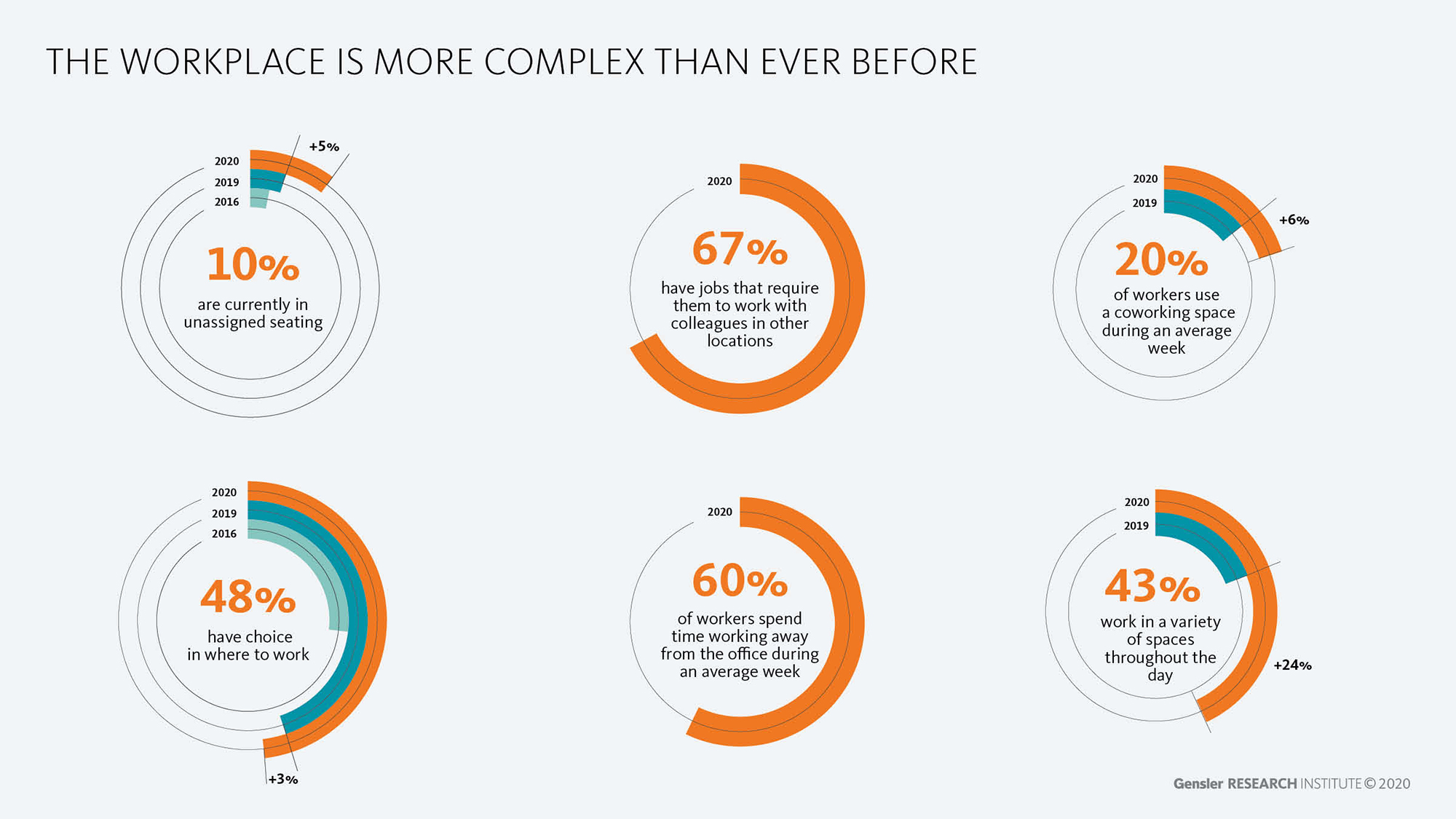 INCREASED MOBILITY — BOTH IN AND OUT OF THE OFFICE — IS AT THE HEART OF SHIFTS IN THE WORKPLACE
The extended economic expansion in the U.S. has propelled office rents to record highs; and uncertainty means that despite continued growth, employers are positioning for headwinds, with a renewed focus on maximizing their real estate utilization while also delivering a flexible workplace that can easily accommodate rapid changes in headcount or team configurations in real time. 20% of the global coworking footprint is here in the U.S., representing 10% of all office inventory in some markets, and our data suggests one in five workers use a coworking space during a typical week. Instances of unassigned seating, and broader mobility, both in- and out-of-the office, also appear to be on the rise.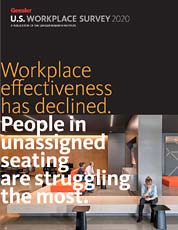 U.S. WORKPLACE
SURVEY 2020
GENSLER RESEARCH INSTITUTE
The Gensler U.S. Workplace Survey 2020 represents the input from more than 5,000 U.S. office workers across a variety of industries and demographics. The data provides new insight into what makes an effective workplace, and how workplace design and strategy can respond to new forms of mobility that are impacting the workplace today.