1 in 10 U.S. workers no longer have an assigned seat.
Unassigned seating is on the rise — our data shows 10% of the U.S. workforce no longer has an assigned seat at work, doubling from 5% in 2019. While the idea of unassigned seating (also known as 'hot desking,' 'dynamic seating,' and 'hoteling,' etc.) isn't new, its recent growth in application is notable. With a large enough portion of the workforce now in unassigned seating, we're able to more deeply examine the qualities of their workplace experience, and begin to understand the implications of this trend for overall effectiveness and experience.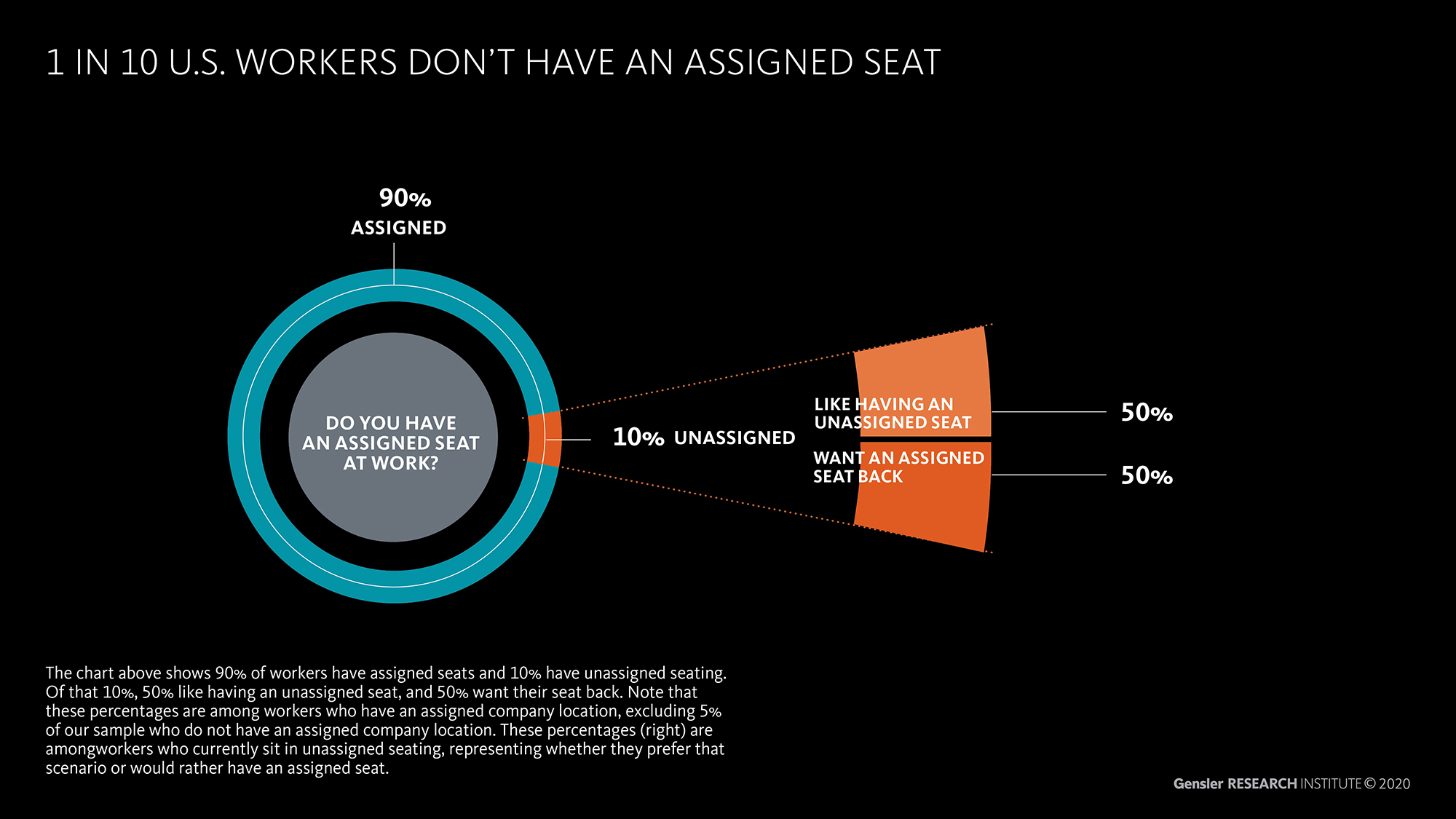 HALF OF THOSE IN UNASSIGNED SEATING WANT THEIR SEAT BACK
The reviews are mixed: many workers in unassigned seating want their seat back, while many are happy with the scenario. There was a significant year-to-year increase in those reporting working in an unassigned seating arrangement, however, our findings demonstrate that workplaces considering a shift to this option should proceed with caution. In fact, half of those in an unassigned seating scenario want their seat back.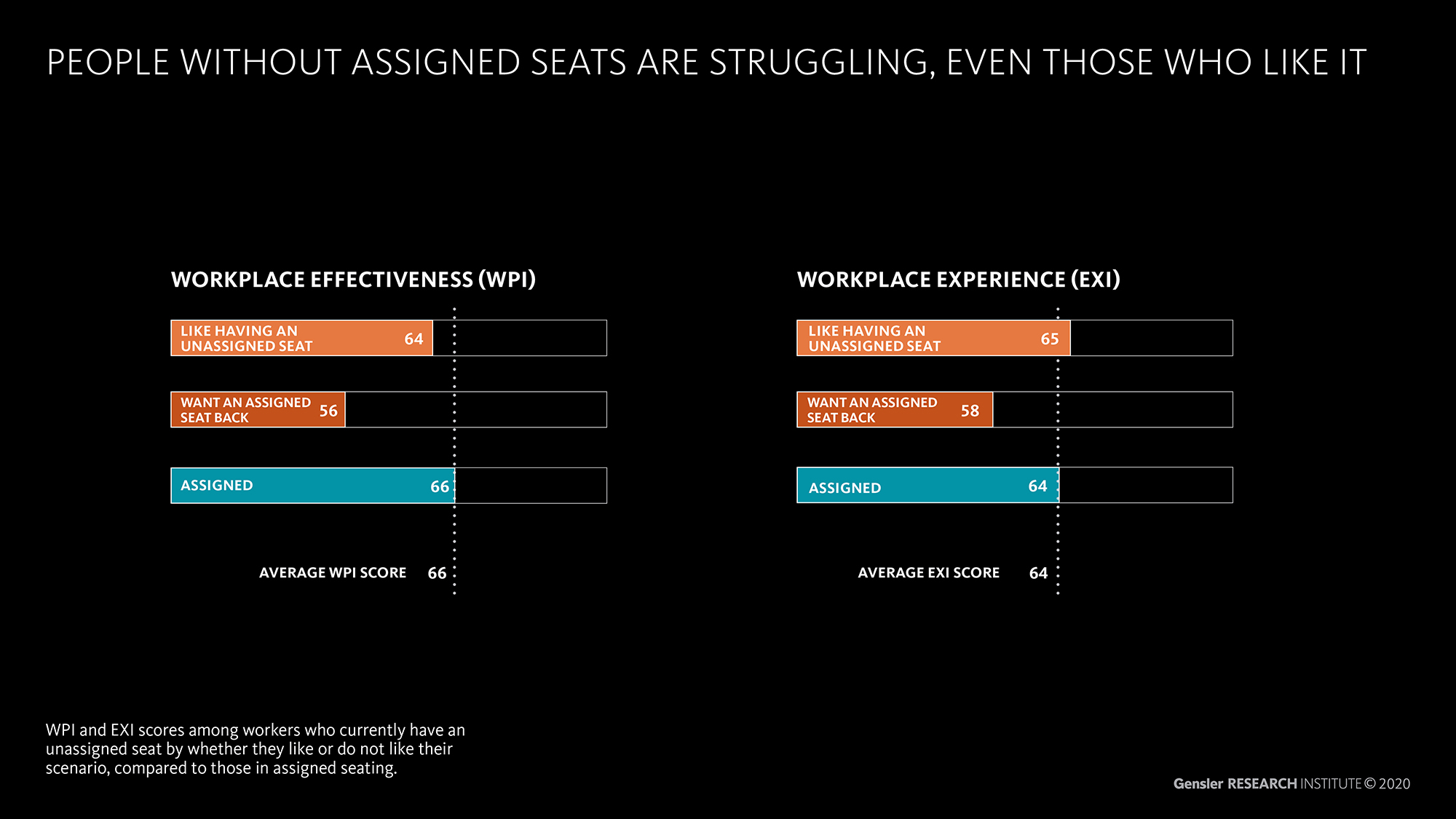 PEOPLE IN UNASSIGNED SEATING REPORT LOWER WORKPLACE PERFORMANCE AND EXPERIENCE
Taken as a whole, our data suggests unassigned seating has a negative impact on performance and experience — a challenge to a dominant narrative centered around assumptions about associated increased choice and freedom. For the people who like unassigned seating, the negative impacts are diminished. Those workers report lower performance, but a slightly better experience than the average worker.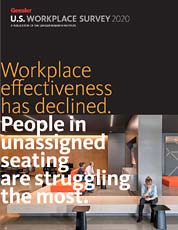 U.S. WORKPLACE
SURVEY 2020
GENSLER RESEARCH INSTITUTE
The Gensler U.S. Workplace Survey 2020 represents the input from more than 5,000 U.S. office workers across a variety of industries and demographics. The data provides new insight into what makes an effective workplace, and how workplace design and strategy can respond to new forms of mobility that are impacting the workplace today.