On the debate over 'open environments,' we know the typology that performs best.
All the various forms of mobility studied in this research continue to play out on the platform of the physical workplace — and the design of that workplace has a significant impact on the performance, experience, and behaviors of workers. In our 2019 report, we identified six "degrees of openness" that bring nuance to the open-office debate — and showed that mostly open environments, those that supplement open seating with on-demand private space, tend to perform best.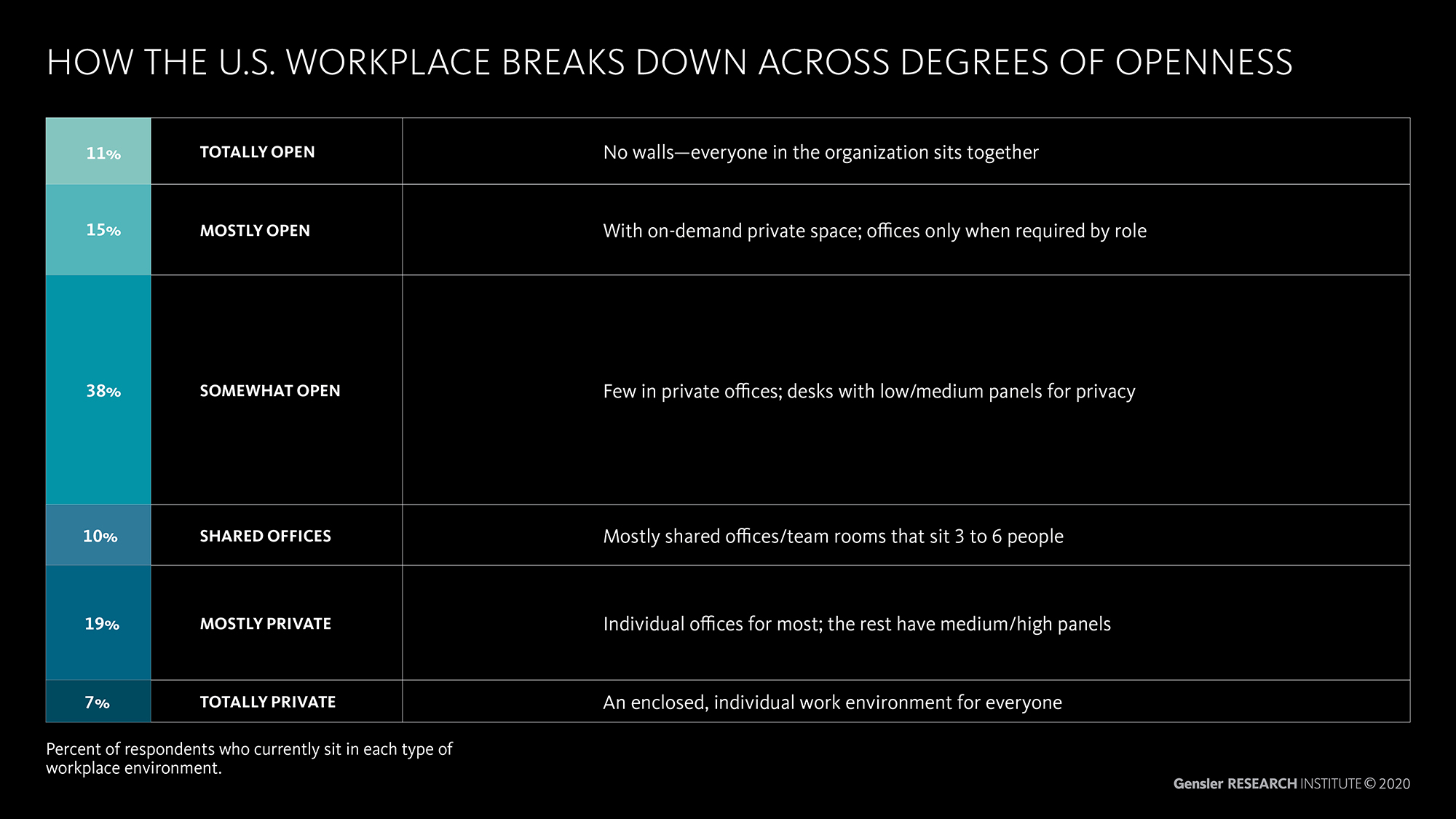 MOSTLY OPEN WORKPLACES PERFORM BEST — ONLY 1 IN 7 EMPLOYEES SIT IN ONE
This year, we observed a marked shift in the distribution of where we work according to our six typologies on the "degrees of openness" scale. 10% more respondents report working in "somewhat open" environments, and 10% fewer report working in "mostly open" environments. Coincidentally, "somewhat open" environments perform worst, and "mostly open" environments perform best, on our "degrees of openness" scale.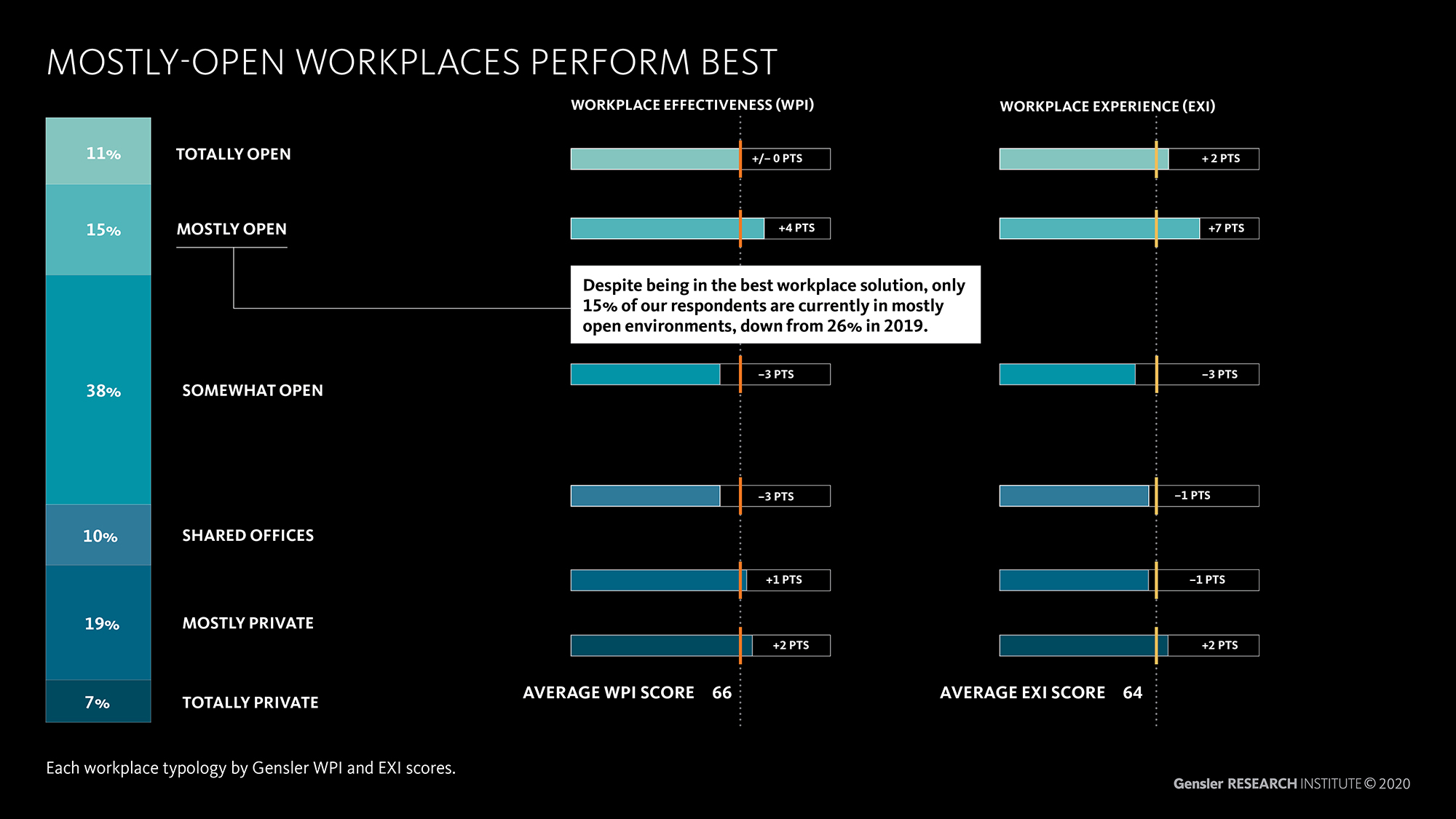 MOSTLY OPEN ENVIRONMENTS PROVIDE THE BEST OPPORTUNITY FOR AUTONOMY AND INNOVATION
When our data is segmented to show how each typology performs, mostly open environments not only have the highest EXI and WPI scores, they also have the highest percentage of those expressing choice in where they want to work, are the likeliest to have a good variety of spaces, and have, on average, the highest innovation scores.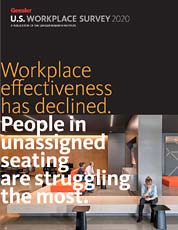 U.S. WORKPLACE
SURVEY 2020
GENSLER RESEARCH INSTITUTE
The Gensler U.S. Workplace Survey 2020 represents the input from more than 5,000 U.S. office workers across a variety of industries and demographics. The data provides new insight into what makes an effective workplace, and how workplace design and strategy can respond to new forms of mobility that are impacting the workplace today.