Reaction to unassigned seating varies.
Organizations considering an unassigned seating scenario face a perception problem. As unassigned seating grows in application, understanding how the general working population perceives the trend is important to informing when, and how, the strategy should be adopted. Similar to broader discussions around open working environments, a key barrier to adoption is negative perception — that sentiment must be addressed for any strategy to succeed.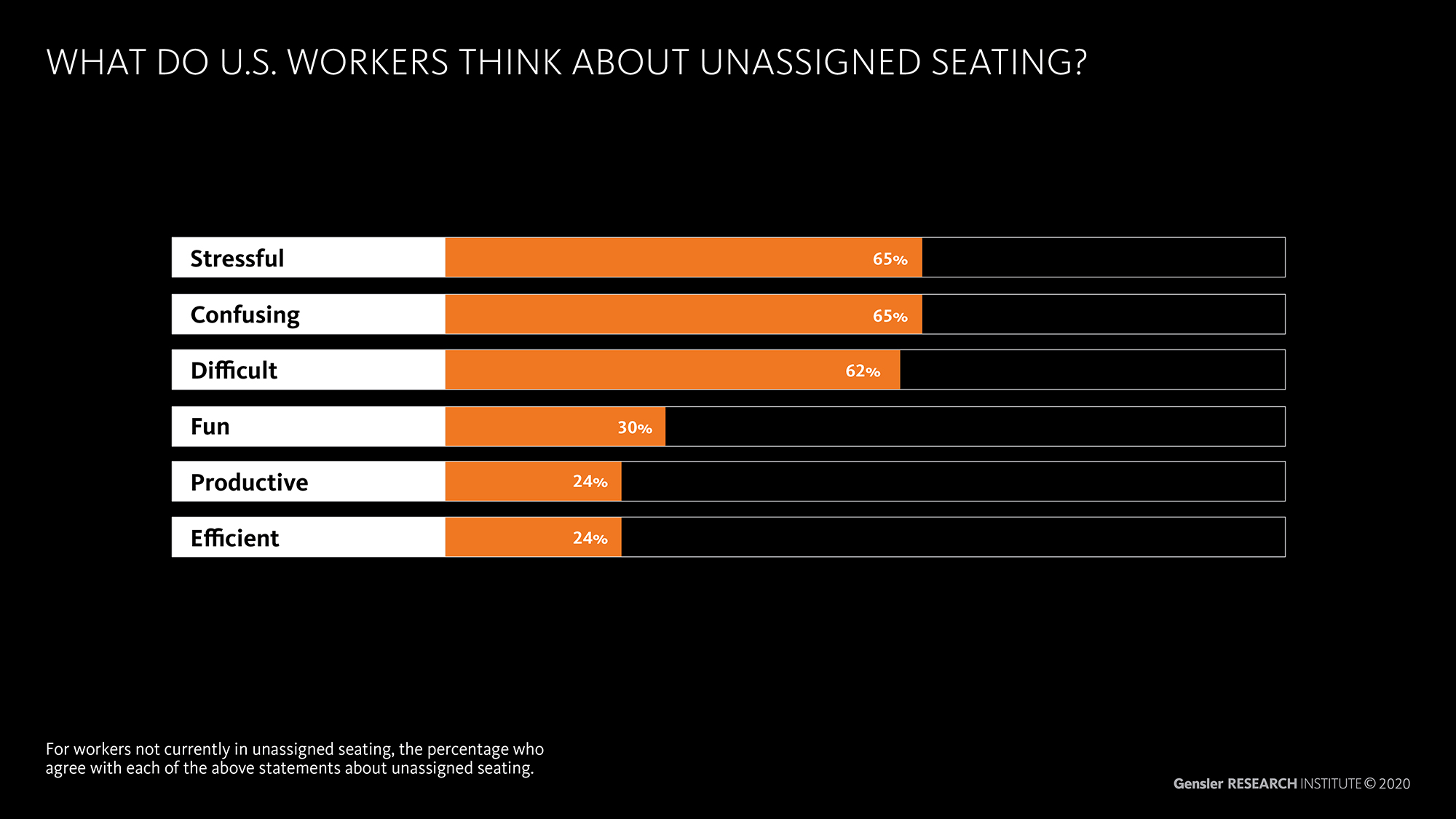 MOST U.S. WORKERS THINK UNASSIGNED SEATING SOUNDS STRESSFUL AND CONFUSING
For workers who aren't currently in unassigned seating, their perception of it is neutral to negative. Two-thirds of U.S. workers agree it sounds confusing and stressful, while less than a quarter think it sounds productive or efficient.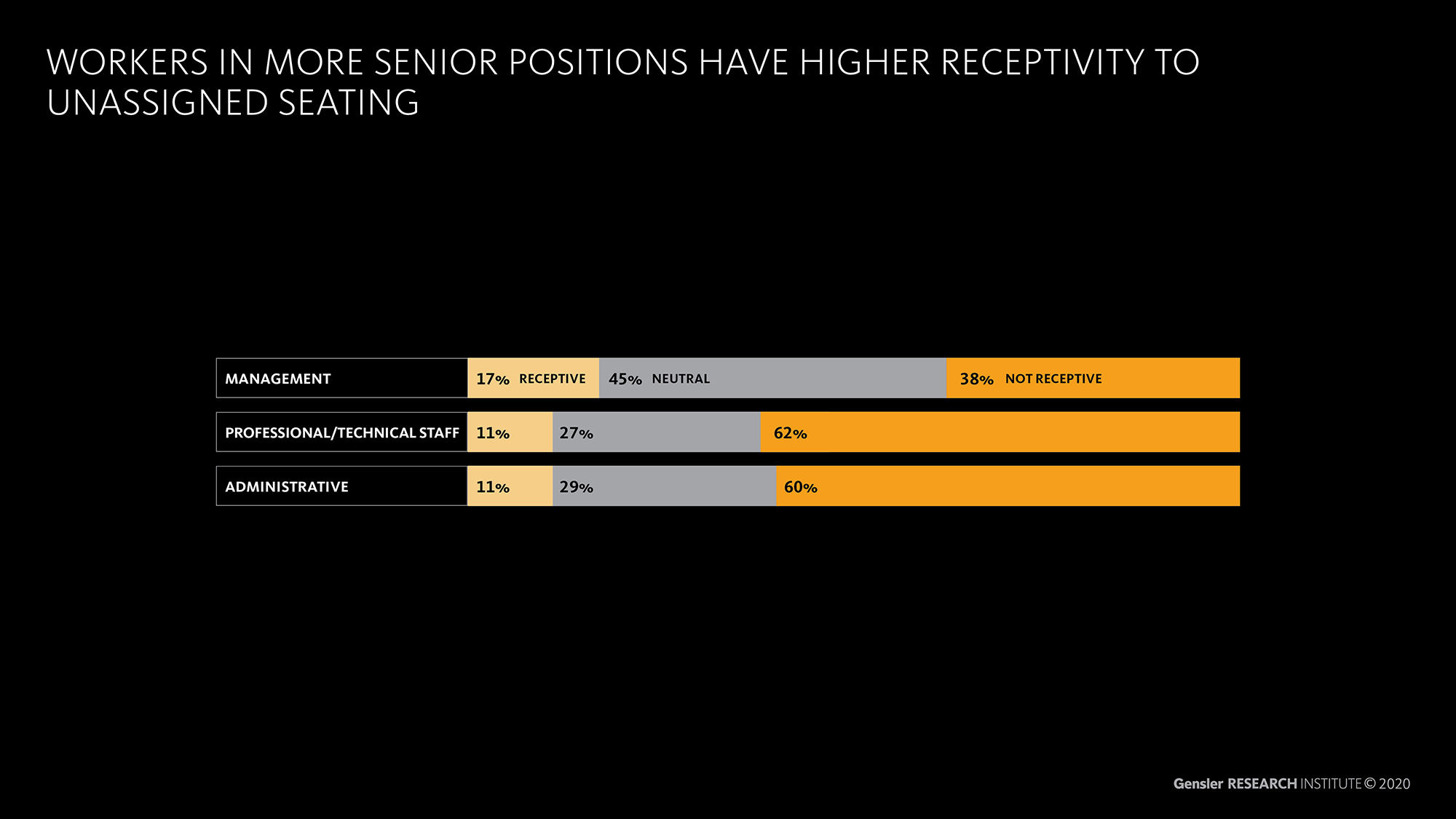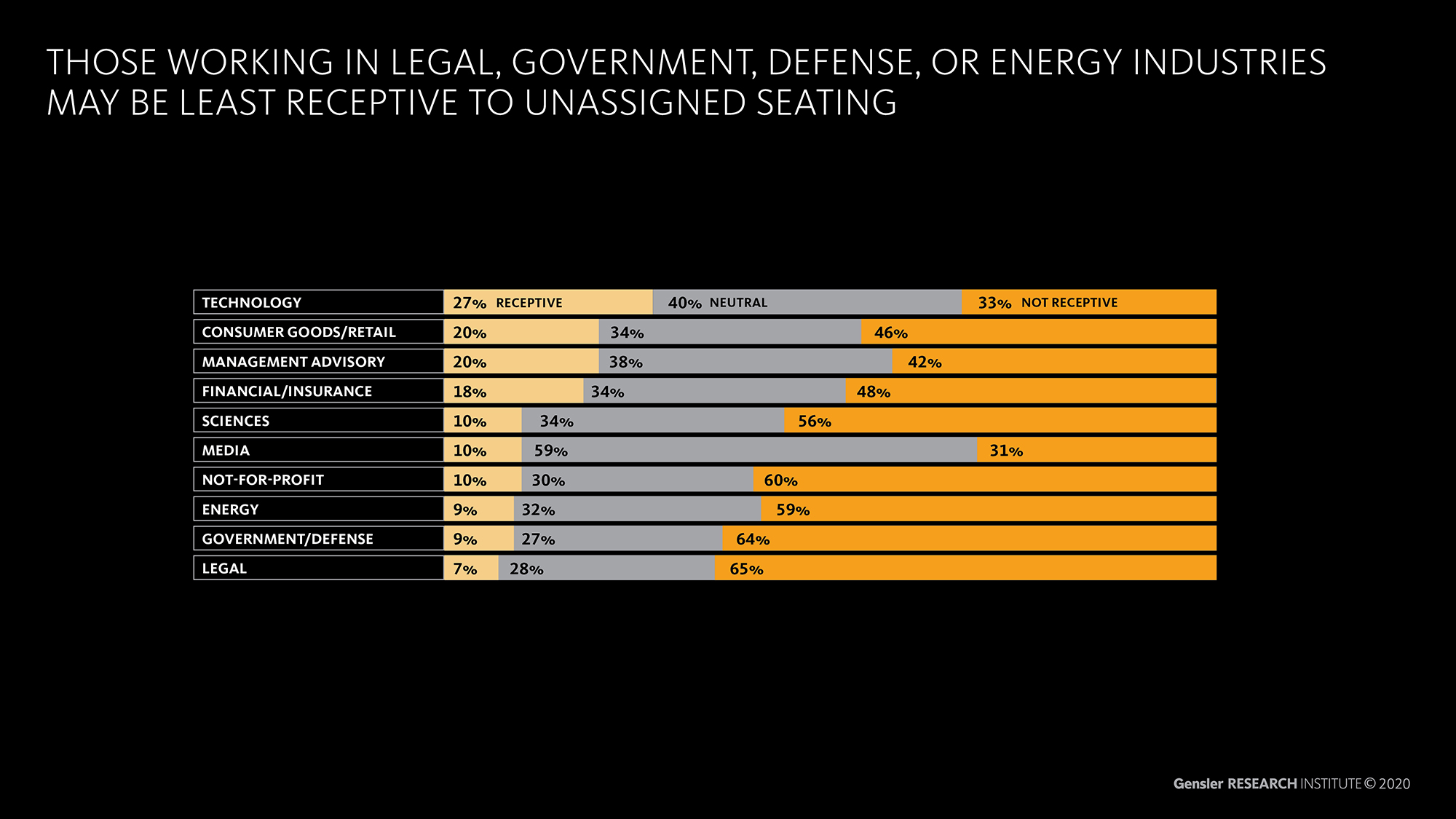 PERCEPTIONS AROUND UNASSIGNED SEATING ARE NOT UNIVERSAL
By role, those in more senior positions are more likely than other workers to express positive impressions of unassigned seating, although they are no more likely to be in unassigned seating at this time. Across industries studied, technology workers appear most receptive, but on average, only one in four see the strategy in a positive light.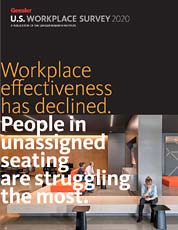 U.S. WORKPLACE
SURVEY 2020
GENSLER RESEARCH INSTITUTE
The Gensler U.S. Workplace Survey 2020 represents the input from more than 5,000 U.S. office workers across a variety of industries and demographics. The data provides new insight into what makes an effective workplace, and how workplace design and strategy can respond to new forms of mobility that are impacting the workplace today.