There is a groundswell of momentum and a growing movement of solidarity against systemic and historic racism towards the Black community, coupled with a dramatic recent rise in crimes targeting Asian-Americans as well as other members of underrepresented communities.
We are determined to be part of the solution as an ally, which is why we are taking action that creates opportunities for the Black community, BIPOC communities, and other underserved people. While no single action will solve every problem, we are announcing a robust strategy with a focus on impacting people's lives and fighting racism.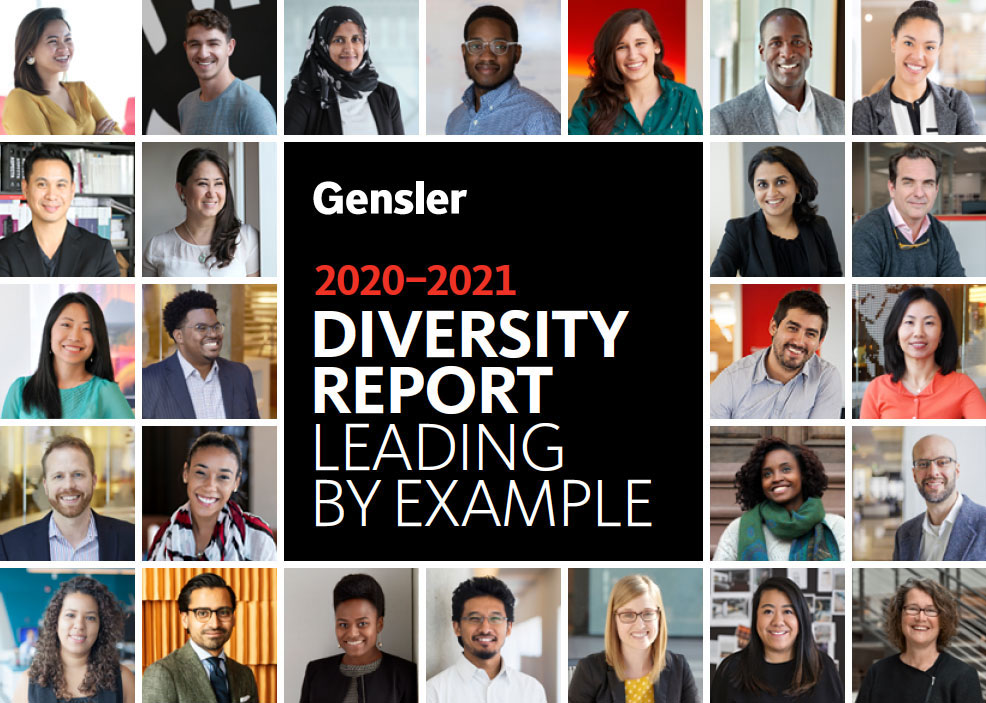 2020-2021
Gensler Diversity Report
In order to create equitable and inclusive places and spaces, we must first strive to build a firm from top to bottom with people that are representative of the diversity, authenticity, and local culture of the cities we help reimagine. Our first annual Gensler Diversity Report represents our commitment to driving change in our firm, across our industry, with our clients, and in every city that we live and work. The publication measures our progress in our ongoing actions and programs to support diversity, equity, and inclusion.
Strategies to Fight Racism
Our 5-part "Strategies to Fight Racism" is a blueprint for accelerating our action plan to address systemic racism. It outlines key strategies that we are using to make positive and lasting change in our firm and industry.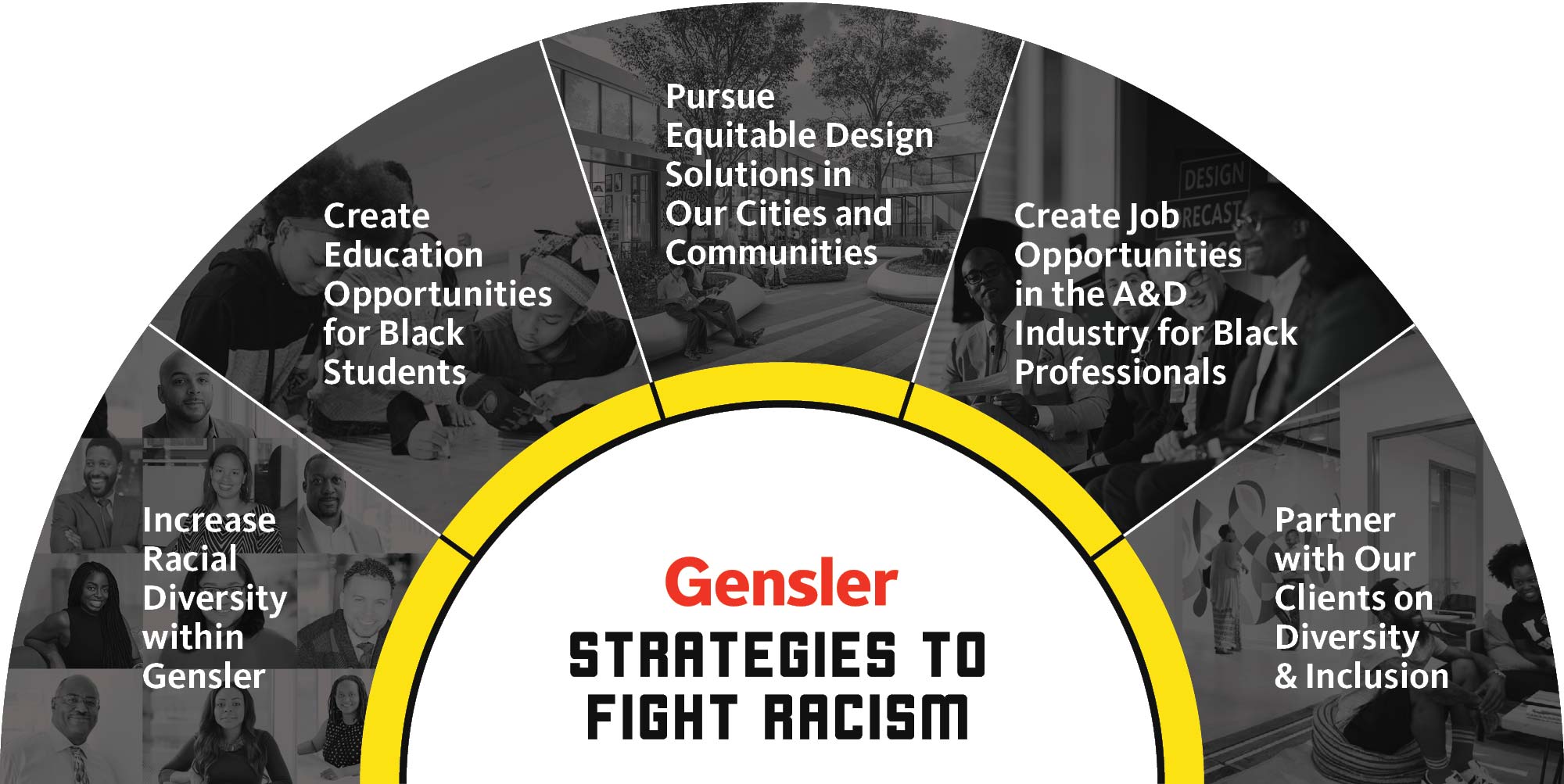 We will increase racial diversity within Gensler by recruiting and hiring more Black professionals and supporting the Black professionals in our firm to achieve and exceed their full potential.
We will create education opportunities for Black students by expanding our scholarship program and mentoring middle and high schoolers in our communities.
We will pursue equitable design solutions in our cities and communities to create positive experiences for Black communities.
We will create job opportunities in the architecture and design industry for Black professionals and serve as an active partner with the National Organization of Minority Architects (NOMA) and the ACE Mentorship Program.
We will partner with our clients on diversity and inclusion initiatives in order to integrate and amplify efforts across our networks.