We Want To Be the Example for a More Diverse and Inclusive World
We are focused on ending systemic racism in the architecture and design profession while also taking decisive steps to address diversity, equity, and inclusion at Gensler through a global lens. We are leading this change by taking action that creates opportunities for the Black community, BIPOC communities, and other underserved people across the world.
Since establishing our Strategies to Fight Racism in 2020, we continue to evolve our efforts in diversity, equity, and inclusion. Over the past two years, we created our Global Race and Diversity Committee, hired a Global Director of Diversity, Equity & Inclusion, launched a student design charrette with seven Historically Black Colleges and Universities, introduced Black Lives and Design research grants, and recruited and hired more Black professionals.
These initiatives build upon our inclusive people-first philosophy. More than ever, we are taking on a more localized and nuanced approach in each of our communities. From partnering with our clients in designing equitable spaces, to creating opportunities in our industry for diverse talent, we have made measurable progress on all fronts and continue to take action to create purposeful, inclusive, and resilient spaces for everyone.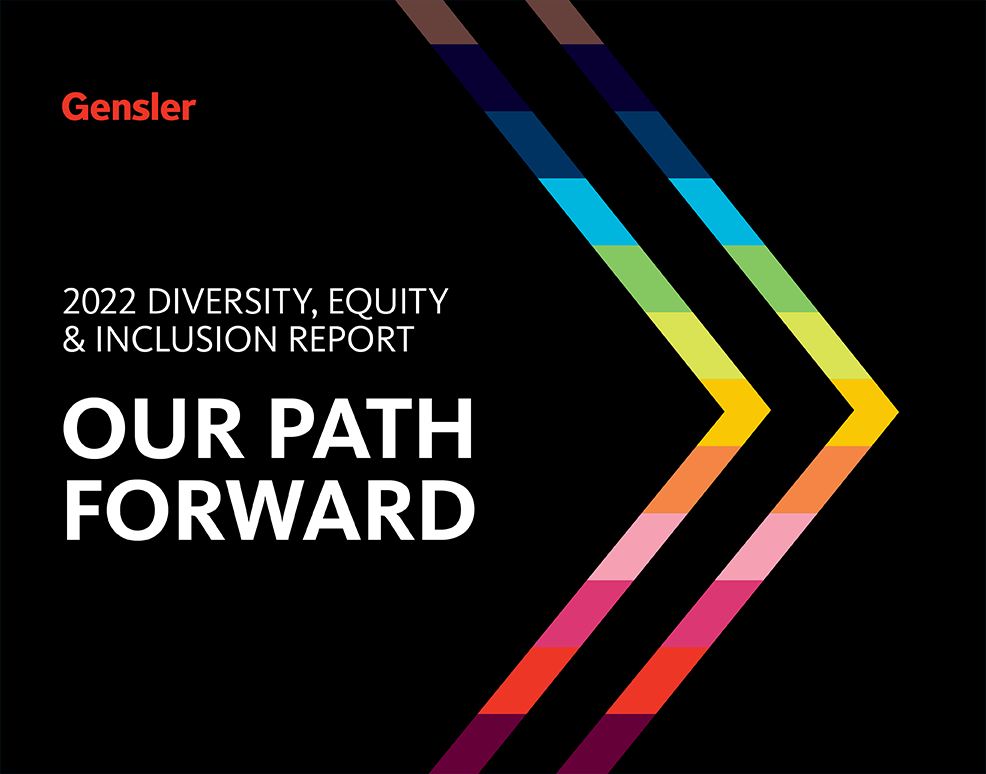 2022 Gensler Diversity, Equity & Inclusion Report
We are a constellation of stars and every voice counts. In order to create equitable and inclusive places and spaces, we strive to build a firm that includes and empowers people who represent the diversity, authenticity, and local culture of the global cities we help reimagine. Our annual Gensler Diversity Report represents our commitment to strategic initiatives at multiple scales across the firm and in the work we accomplish with our clients around the world. The publication measures our progress in our ongoing actions and programs to support diversity, equity, and inclusion and identifies opportunities for continued growth.
Strategies to Fight Racism
Our 5-part "Strategies to Fight Racism" is a blueprint for accelerating our action plan to address systemic racism. It outlines key strategies that we are using to make positive and lasting change across our firm, our industry, our client relationships, and the cities where we live, work, and play.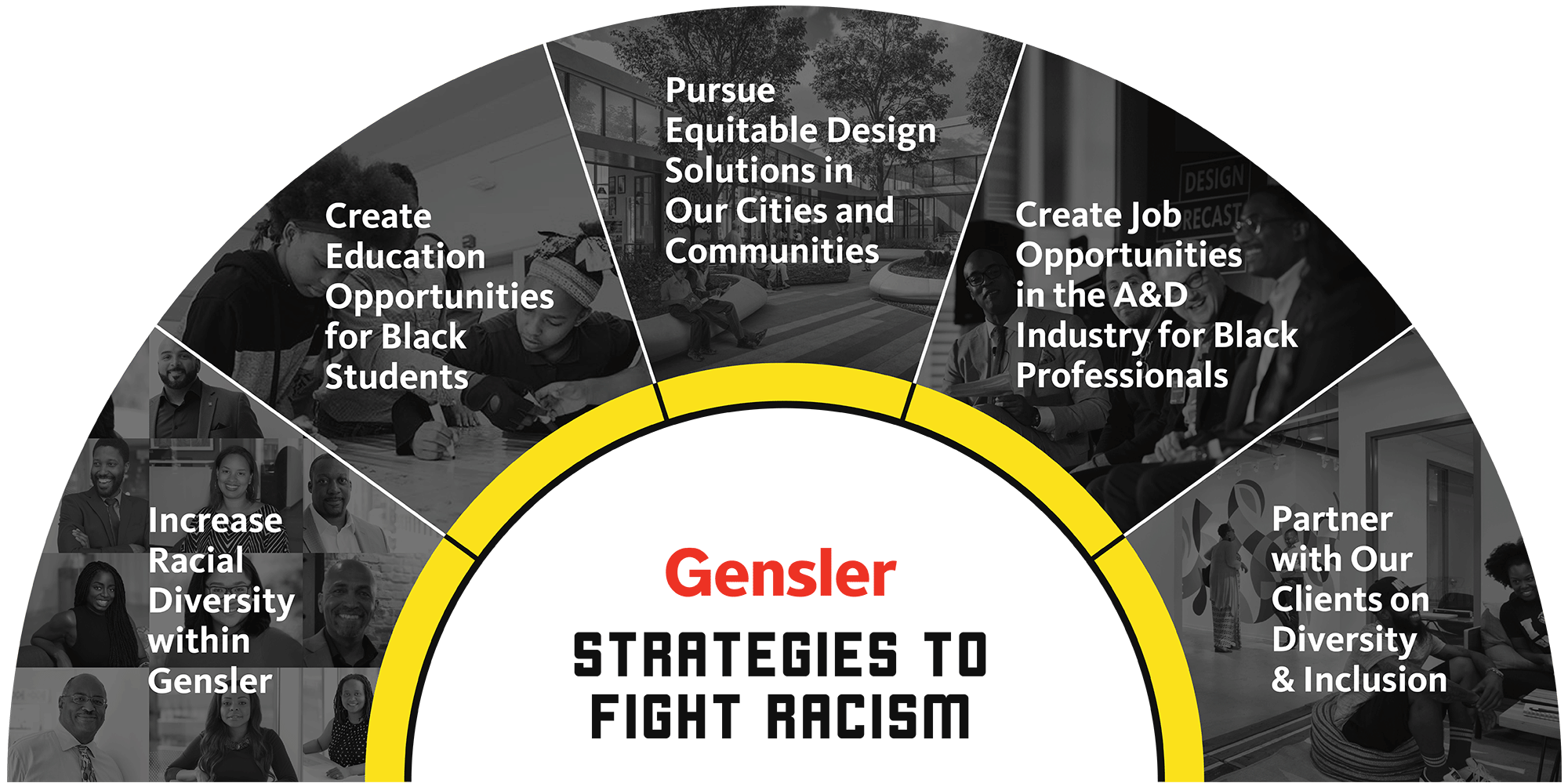 We will increase racial diversity within Gensler by recruiting and hiring more Black professionals and supporting the Black professionals in our firm to achieve and exceed their full potential.
We will create education opportunities for Black students by expanding our scholarship program and mentoring middle and high schoolers in our communities.
We will pursue equitable design solutions in our cities and communities to create positive experiences for Black communities.
We will create job opportunities in the architecture and design industry for Black professionals and serve as an active partner with the National Organization of Minority Architects (NOMA) and the ACE Mentorship Program.
We will partner with our clients on diversity and inclusion initiatives in order to integrate and amplify efforts across our networks.
We're focused on making incredible progress towards a more diverse, equitable, and inclusive future.
MEET OUR GLOBAL RACE AND DIVERSITY COMMITTEE CHAIRS
DISCOVER MORE FROM THE CENTER FOR RESEARCH ON EQUITY AND THE BUILT ENVIRONMENT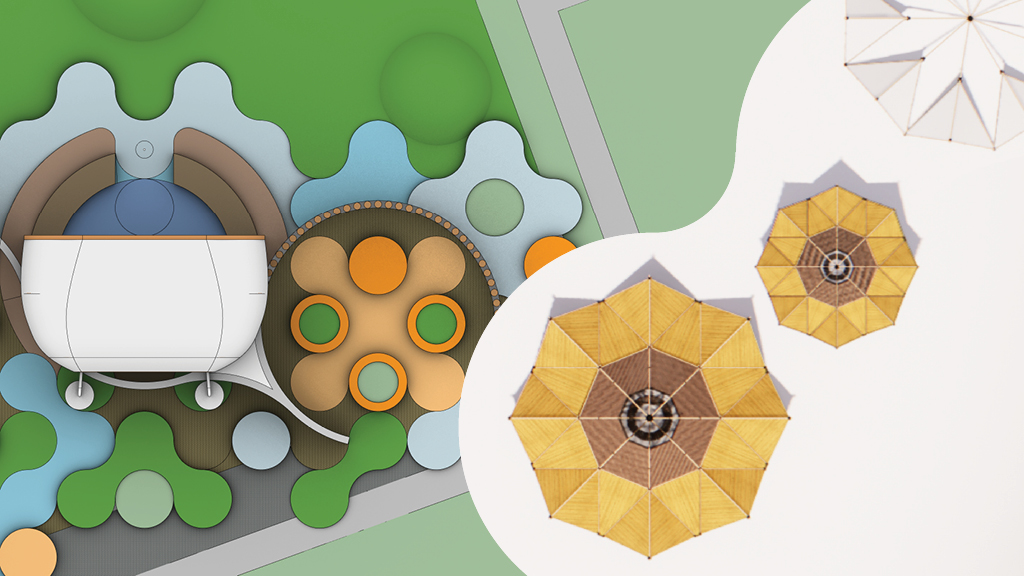 We researched how to offset the effects of extreme heat in at-risk communities through community co-creation of shading structures.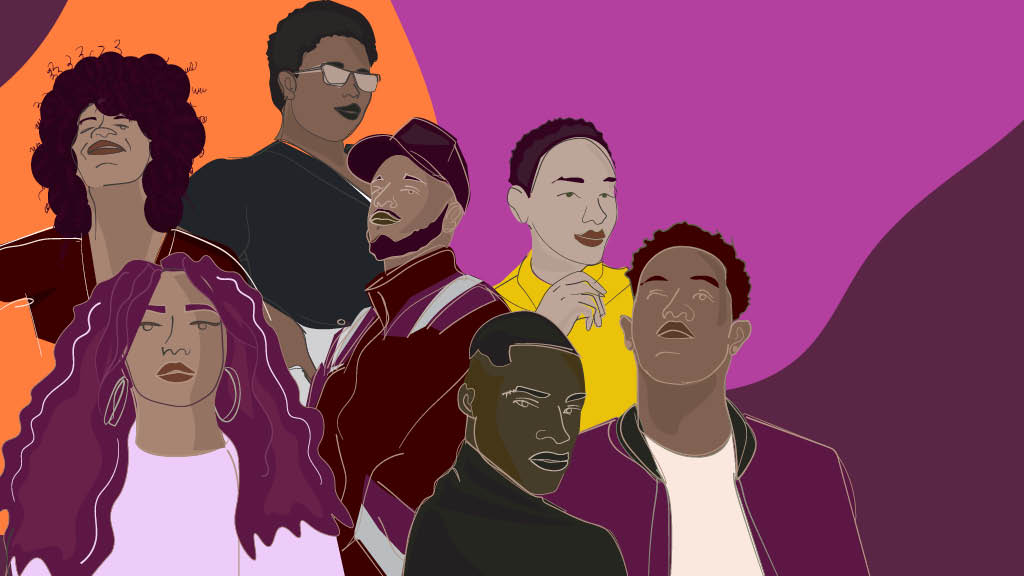 We sought to understand how to address the impact of bias in the workplace and developed a process for engaging in conversations around equity and inclusion.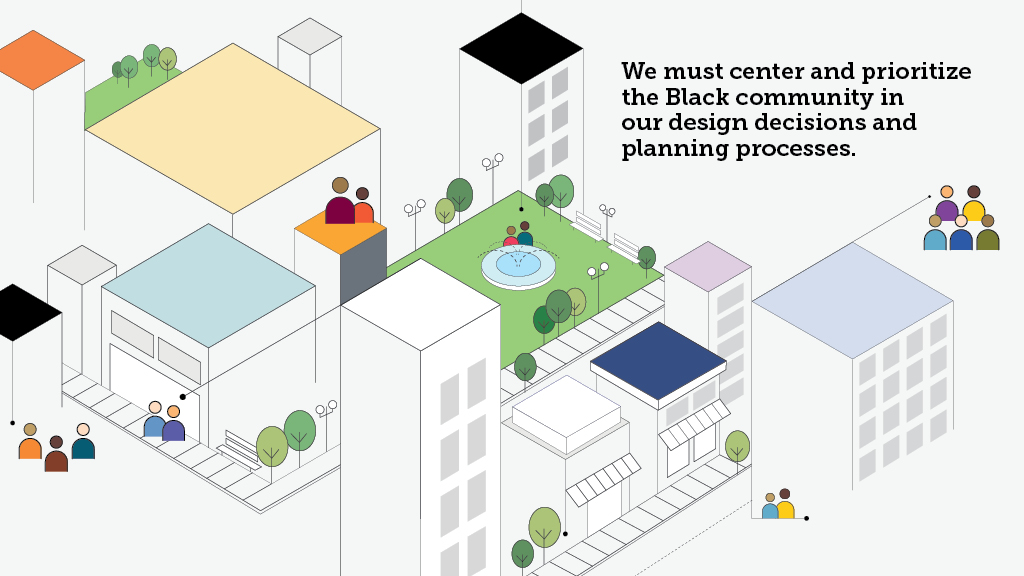 We investigated how Gensler can empower and engage Black communities with inclusive design models of partnership.