Setting the Bar High for Design Excellence
2016 GDEA program
BY VERNON MAYS
---
Now in its 17th year, the Gensler Design Excellence Awards (GDEA) program helps set a standard that all our design teams can aspire to. Within our global firm of more than 5,000 employees, the program creates a buzz of enthusiasm. But it does much more—creating excitement about design, raising awareness of our top projects and promoting a discourse among our people all over the world.
"The GDEAs are a celebration of the robust and diverse body of work that our teams pour their heart and soul into every day," says Kap Malik, one of Gensler's global design leaders. "They are also a celebration of our clients, who help us innovate."
The projects selected for recognition pass through a rigorous review process. At the beginning, staff members gather in each of the firm's eight regions to evaluate eligible work from outside their region. The projects span across architecture, interiors, product design, planning, brand design and more. The regions' picks are vetted by the firm's design leaders and winnowed down to a manageable number. Then a shortlist of about 135 projects is critiqued by a jury of industry experts from outside the firm who represent academia, design, journalism and Gensler clients. They debate which projects should be selected for recognition and share their insights with an audience of Gensler principals and via a live broadcast to the entire firm.
In 2016, the pool of entries was exceptional—a reflection of the program's theme, "In Pursuit of Excellence." The entries were sorted into three categories that align with Gensler's community, lifestyle and workplace sectors. Within these categories, the submissions were also separated so that large, complex projects—as well as smaller, easier-to-resolve ones—received equal attention.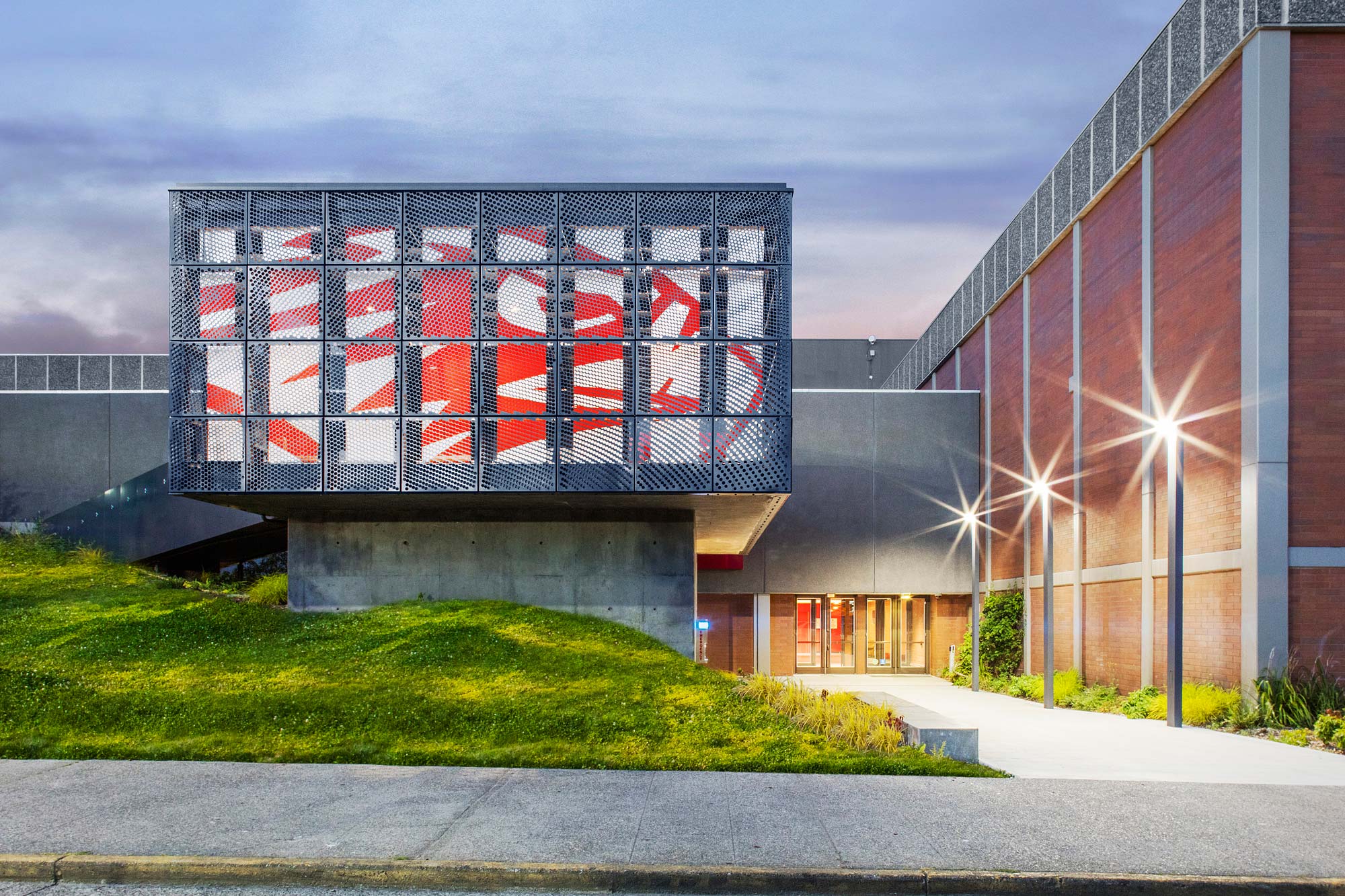 The work they reviewed varied widely in location and scale, including a transformational entry pavilion for the Connolly Complex at Seattle University; Coca-Cola's Atlanta headquarters, a 2 million-square-foot campus that reflects Coke's unique brand; and a proposed master plan for the Washington DC 2024 Olympic bid, which envisioned a city united by its rivers.
During their presentation, the jury recognized one submission as "Best of Show." That was the Central Campus Health Center of Cook County Health and Hospital System in Chicago, a proposed outpatient facility that sends a welcoming message about the future of accessible, state-of-the-art health care. "This project truly exemplifies the power of design and the power of a smart team of Gensler people to bring positive change to what is both a downtrodden neighborhood and a building type that does not get nearly as much love as it should," said juror Ned Cramer, editor of Architect magazine.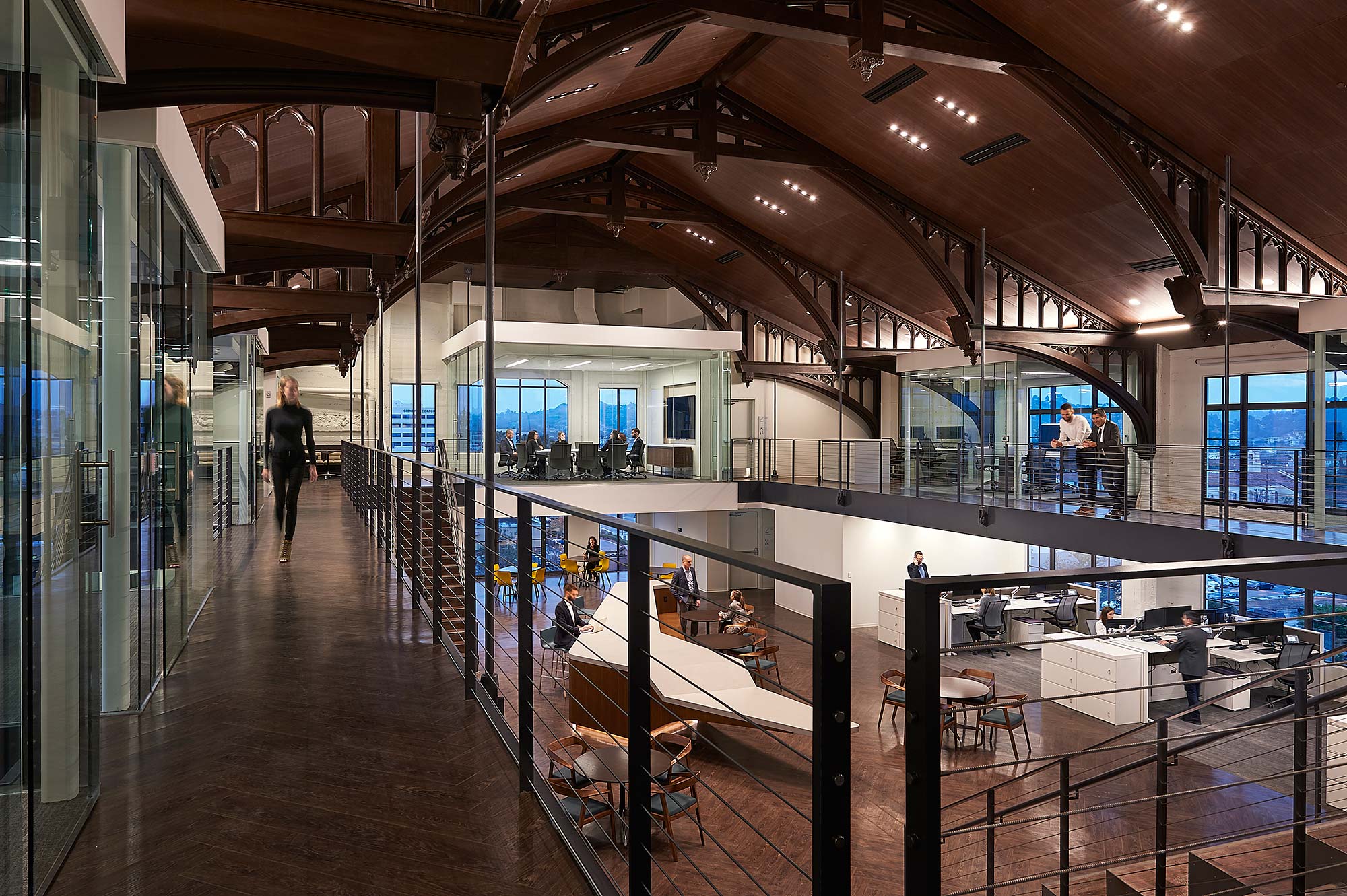 Eighteen other projects received awards, highlighting a broad cross-section of the firm's work. These projects included the Traffic Museum, the centerpiece of a two-week event and outdoor fashion show at the Museos del Banco Central in San José, Costa Rica; CBRE Masonic Temple, a creative office realized through the transformation of a 1928 Art Deco building in Glendale, Calif.; and the 3D Printed Office, a modular building in Dubai made of prefabricated segments.
One of the longstanding traditions of the GDEA program is a special category called the Margo Award, named for respected Gensler leader Margo Grant Walsh, who is now retired. The award recognizes projects that achieve design excellence through cost-effective solutions, often through the inventive use of off-the-shelf components.
Three projects received Margo Awards. The first, Bike Rack-Bench, is an exploration of digital fabrication techniques by Gensler's Costa Rica office. The second went to CoolMess, an ice cream store concept that highlights the experience of making ice cream in a colorful space. The NYU eLab — a hub for entrepreneurship that embodies community, experimentation, collaboration and coaching-received the third Margo Award.
This year's GDEA program also introduced the Impact Award, which recognizes collaboration with a not-for-profit, charitable, civic or philanthropic organization. The inaugural recipients were Gensler's 826 Teams, who helped create three centers in San Francisco, Chicago and Detroit for the nonprofit 826 National, which helps inner city youth develop writing skills. At 826CHI in Chicago, for example, Gensler applied an international spy theme to a new writing lab, tutoring center and storefront for students to create and share their stories.
Gensler also presented the Make a Difference Award for exemplary community service to Detroit Fifty, an initiative aimed at catalyzing revitalization efforts in Detroit. More than 30 people from four Gensler offices were involved in organizing discussions with local stakeholders, conducting tours of downtown Detroit and leading workshops to solicit input. The results were distilled into five big ideas ranging from establishing a "green necklace" of open space, land preserves and recreation to creating new models for live/work relationships.
In summary, the jury acknowledged the impressive diversity of projects they reviewed. "There's not a formal style that reads through the work, and that's to be commended," said juror Greg Otto, managing director of Walter P Moore's Los Angeles office. Otto noted that Gensler's architectural interiors have long been distinguished by their consistent quality. "But what I was most impressed by was the emergence of a real strong firm identity in architecture. After completing projects like Shanghai Tower and The Tower at PNC Plaza, I'd say you should be really proud."
Credits
Story
Vernon Mays (Gensler Firmwide Communications)
2016 Gensler Global Design Leaders
Collin Burry (Gensler—San Francisco):
Kap Malik (Gensler—Los Angeles):
2016 GDEA Committee
Edith Eddy (Gensler—Abu Dhabi)
Jon Tollit (Gensler—London)
Laurent Lisimachio (Gensler—New York)
Mariela Buendia-Corrochano (Gensler—Mexico City)
Steve Weindel (Gensler—Oakland)