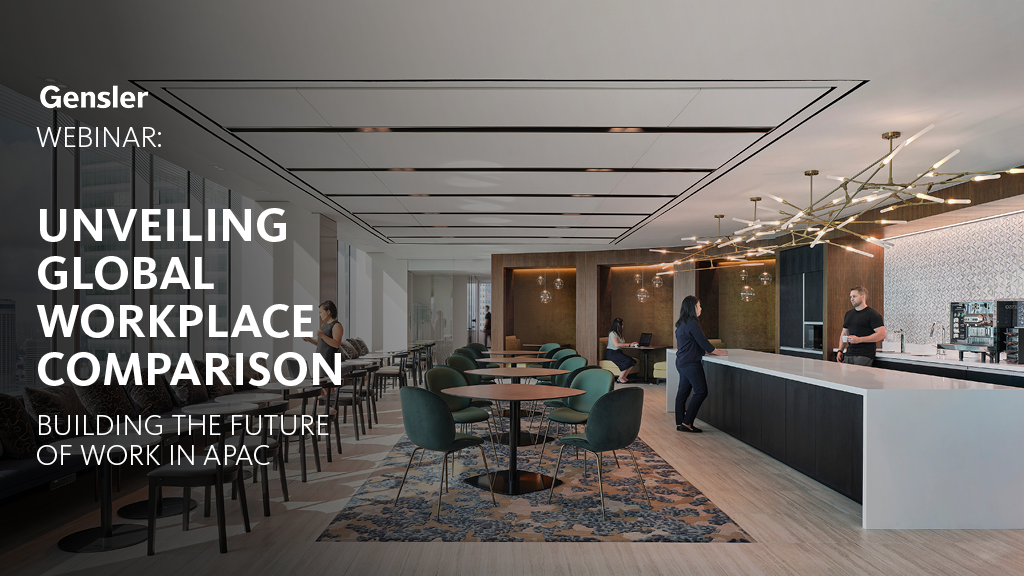 WEBINAR:
UNVEILING GLOBAL WORKPLACE COMPARISON:
BUILDING THE FUTURE OF WORK IN APAC
The Global Workplace Survey Comparison 2023, from the Gensler Research Institute, surveyed 14,000 workers across nine countries and three continents to understand shifts in how employees across the world are working. The survey findings illuminate a critical divide: while employees rely on the office for productivity, it must adapt to their evolving expectations — and so far, the workplace isn't cutting it.
In this webinar, Nayan Parekh, Gensler's Global Work Sector Leader, along with a panel of experienced workplace strategists and designers from across our Asia Pacific (APAC) and Greater China offices, unveil insights from the latest Global Workplace Survey Comparison. Together, they delve into core conversations on the future of work in Japan, India, China, and Singapore.
Watch the webinar and download Gensler's Global Workplace Survey Comparison 2023.
Download the full Global Workplace Survey Comparison 2023 to explore how the workplace can respond to the global and regional patterns of work. Our data provides key insights into where design interventions can be made to improve the overall effectiveness and experience of the modern office.