The Battle for the Right of Way
By David Zaidain
The last five years have brought revolutionary changes to our urban landscapes. Ridesharing and bikesharing mean that existing car, bus, and rail systems exist in a new climate of choice and competition. The new kids on the block — dockless e-bikes and scooters — aren't so new anymore and have already established themselves as transportation options with staying power.
Broadening choice in transportation can be a good thing. For consumers, it means living in a veritable choice utopia. Living without a car has never been easier, and consumers can change their transportation habits on the fly depending on weather, time constraints, and budget. For cities, it can expand the access range of public transit, while adding needed resilience in urban transportation systems.
But there are also major challenges. As an urban planner, I'm interested in where the layouts of our cities and the experiences of individual users meet. A "battle for the right of way" has emerged as local governments struggle to accommodate competing demands for finite amounts of road space, attention, and shifting behavioral norms. I hosted a Gensler Design Exchange podcast to dig into this. Maggie Gendron, Director of Strategic Development at Lime, lent a private sector perspective. Dan Emerine, Manager of Policy and Legislative Affairs at the District Department of Transportation, rounded out the discussion from the public sector.
In the face of a shortage of available space, ceding what's available to dockless vehicles can sound like an invitation to chaos. But is it so radical to dedicate public space for the scooter-traveling public, particularly from modes of transportation that are less efficient and safe? As Gendron points out, our perceived distinction between scooters and automobiles may have more to do with conditioning than any method's inherent advantage: "We've normalized driving and car behavior. There are lots of private cars parked on streets everyday […] That's a private company selling a vehicle to somebody who then parks it in a space and leaves it there all day long."
Over decades, the car dominance was baked into the fabric of our urban plans, driven in large part by an over-accommodation of the automobile's rise. In our efforts to accommodate this once novel choice, planners and city officials went too far, and ended up curtailing our own ability to utilize public space in a nimble, safe, and flexible manner, particularly for public transit. Patterns of increasing road capacity for cars and buses at the expense of other options is one well-documented example. The story of DC's original streetcar network captures the problem in a nutshell: before the streetcar was ripped out in favor of rubber-tired buses, one could commute down 16th Street and 14th Street in a fixed rail street car with a predictable schedule.
So, where do we go in this transformative moment? Solutions can be simpler than we think. Creative, low-disruption approaches to the issue can go a long way, and for Emerine and the District of Columbia, some of the most encouraging progress has come from "experimenting more with quick-build and tactical urbanism approaches toward repurposing the right of way […] there's a lot you can do with paint and some flexible bollards fixed to the roadway." No overwhelming complexity, no bulldozing: just a city that is willing to be creative and flexible and consider the long-term impacts of over-accommodation.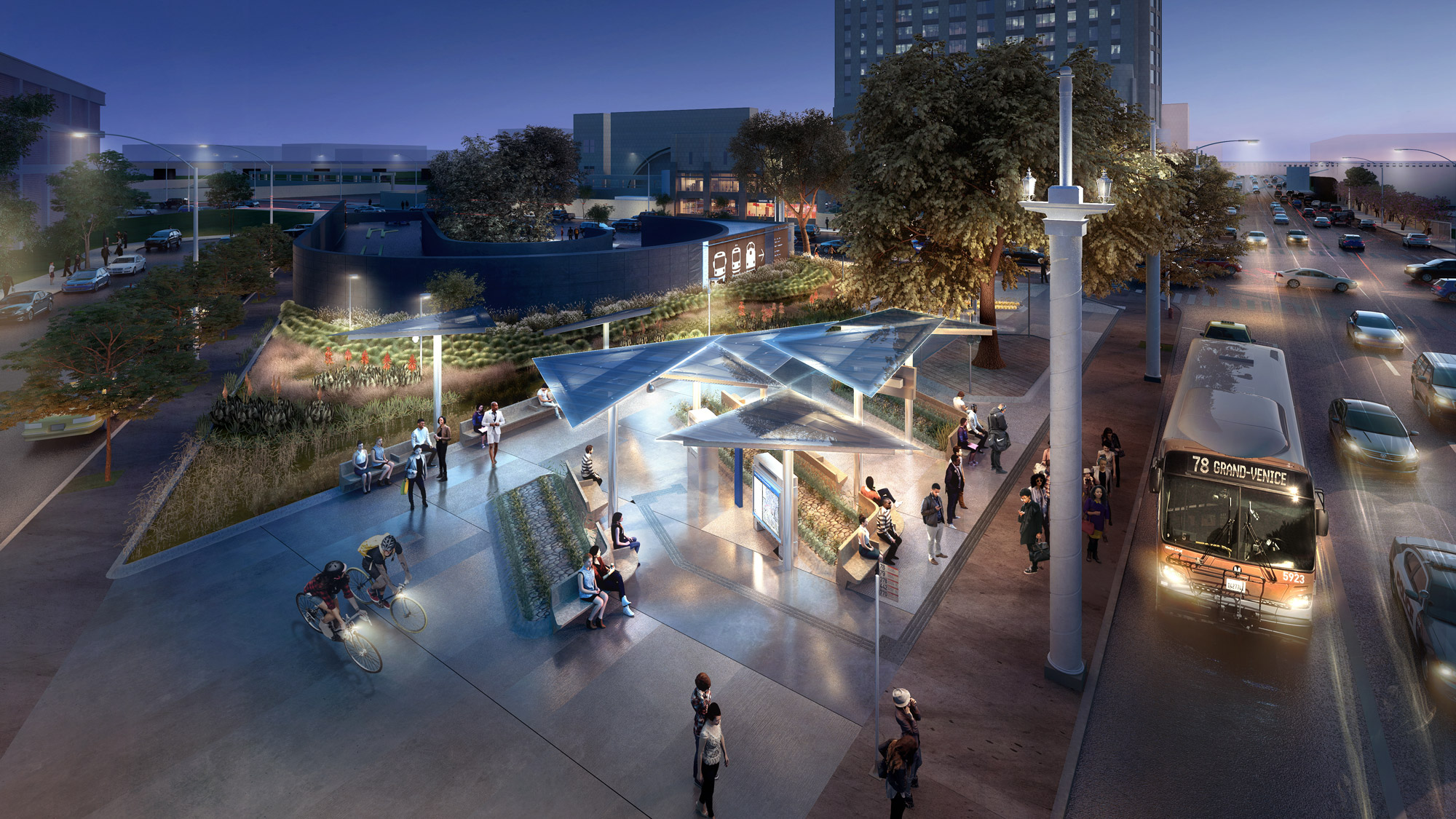 Scooters are now operational in over 100 cities, and their rapid adoption comes at a time when interest in bicycle- and pedestrian-friendly urban design finally seems like a realistic priority. But without committing to the development of a "Third Lane," as my colleague Dylan Jones describes, the true potential of these technologies will remain locked. We need careful and responsive urban planning to get the most from them.
During our conversation, one thing became clear: cities that fail to embrace a creative approach — or fail to see value in choice — could miss out on advantages that are only now becoming apparent. Lime's 2018 Annual Report revealed some interesting trends supporting the idea that scooters can be assets to the public transportation network rather than its rivals. 27 percent of riders reported using Lime to connect to or from public transit during their most recent trip. Although headlines have proclaimed for years that brick and mortar retail is "dead," 20 percent of riders reported traveling to or from a restaurant or shopping destination.
Getting more people out and about is good for any healthy, safe, and vibrant city. So is facilitating greater use of public transit. Making more transportation choices viable will go a long way towards helping us craft urban environments that work better for every individual.