Virtual Me, Virtual U
In 2009, Columbia College Chicago won an award from the NASPA Foundation for excellence in the programming of student union and student activities. Here's the rub: Columbia doesn't have a physical student union.
The college won the award for developing an online student community called The Loop, a completely virtual student center. Social networking initiatives like The Loop are having a profound impact on every aspect of higher education, ranging from recruitment and retention to pedagogy and student collaboration. And as the virtual campus starts to influence the design of the physical one, things really get interesting.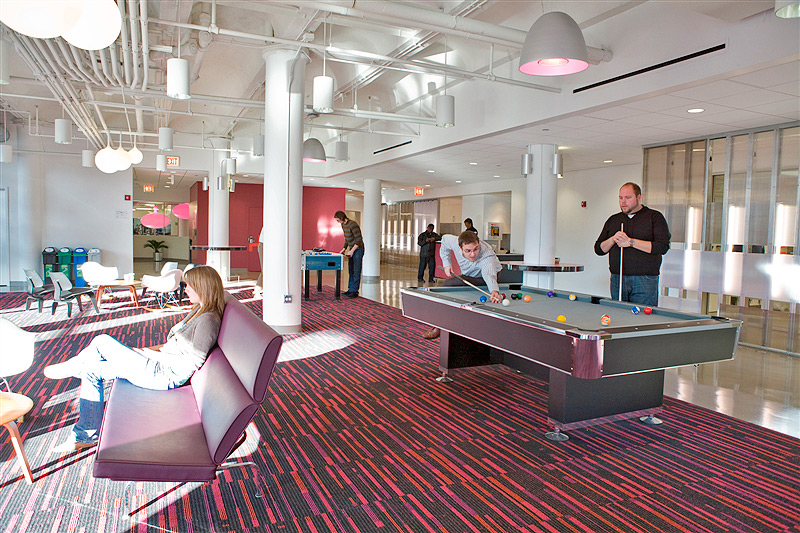 Staying in the Loop
Columbia's Matthew Green says the NASPA award is further indication that the boundary between bricks and clicks on campus is blurring. "Conceptually, a student union is a place where students meet and hang out," he says. Green is the school's director of online student communications, a position that didn't exist four years ago.
He and his team introduced The Loop to allow Columbia students to network with each other; it enables the college to track student activities in a systematic way. "One of the things it lets you do is get an idea of what students are talking about," Green says. "That can range from which dorms students prefer to what activities they're interested in."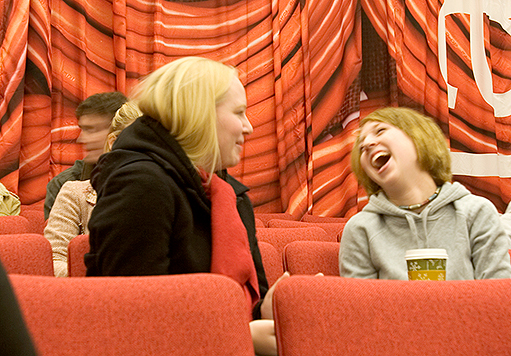 Twitter from the top down
At an administrative level, social networking sites (Facebook, Flickr, Twitter and YouTube) are important tools for colleges looking to foster a strong student culture and community.
Green says that Columbia uses social media for the dual-purpose of student recruitment and retention. Green's focus is on the retention side, which is affected by student perceptions of the school community. Creating a sense of campus vitality can be a challenge for an urban college like Columbia that is spread across almost two dozen buildings in Chicago's South Loop neighborhood. "We have to work extra hard to find a place that students feel like they're part of a campus," Green says.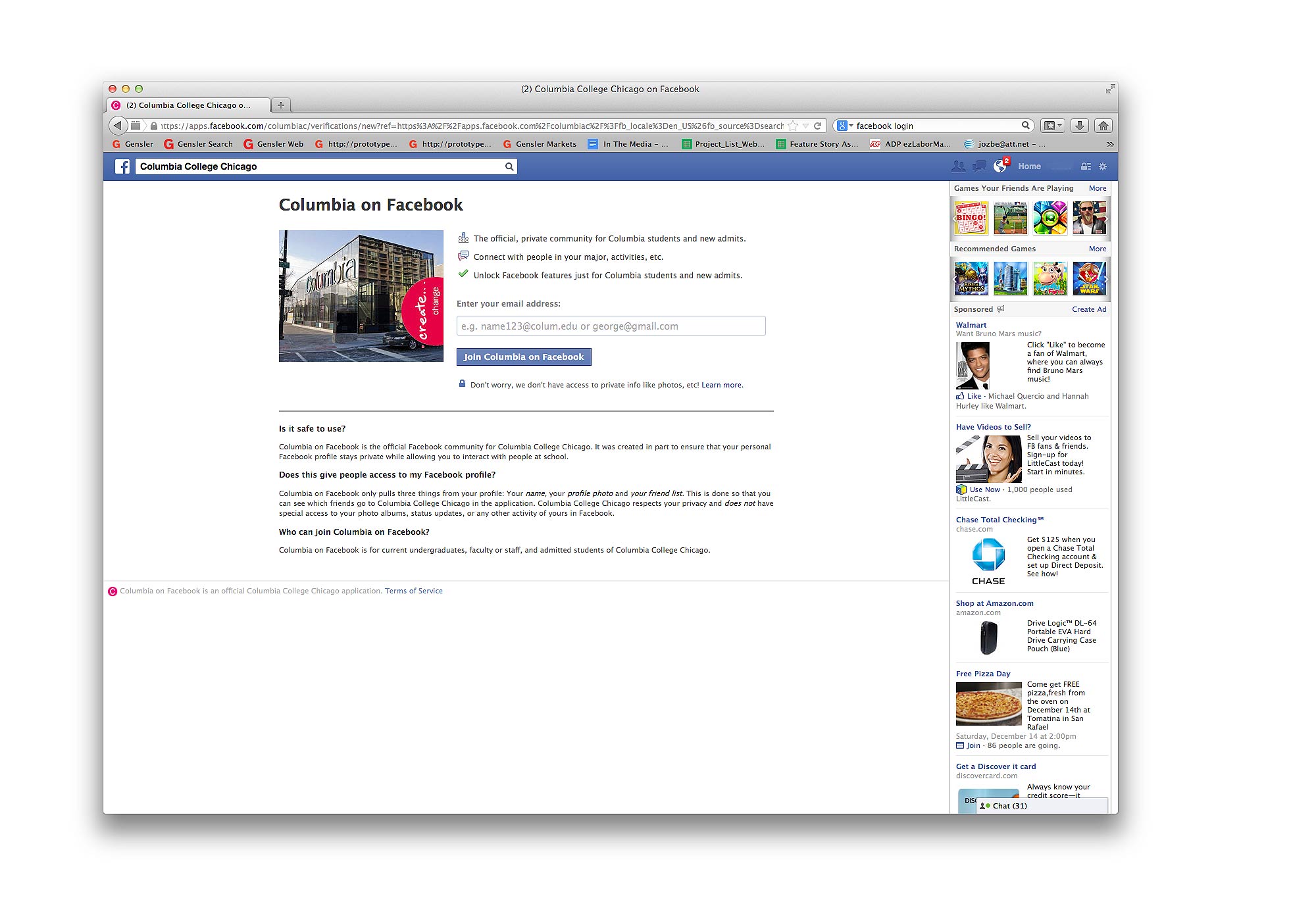 The medium and the message
Green coordinates newsletters and websites designed to streamline Columbia's message to its student body. The Loop provides the office with one main avenue for fostering a sense of community; the app also extends this community, connecting prospective students who remain undecided about attending the college. "A lot of people who get accepted to CCC get accepted elsewhere. We hope that people are making friends, and that makes them more likely to come because they have a connection," Green says.
Columbia also uses a customized Facebook app developed by Inigral, a software company. Building consensus on a universal college app was not easy, especially given that Columbia already had a proprietary online student networking service. But in the end a Facebook-based app won out. Green explains it this way: "We can't make them be where we are; we have to be where they are."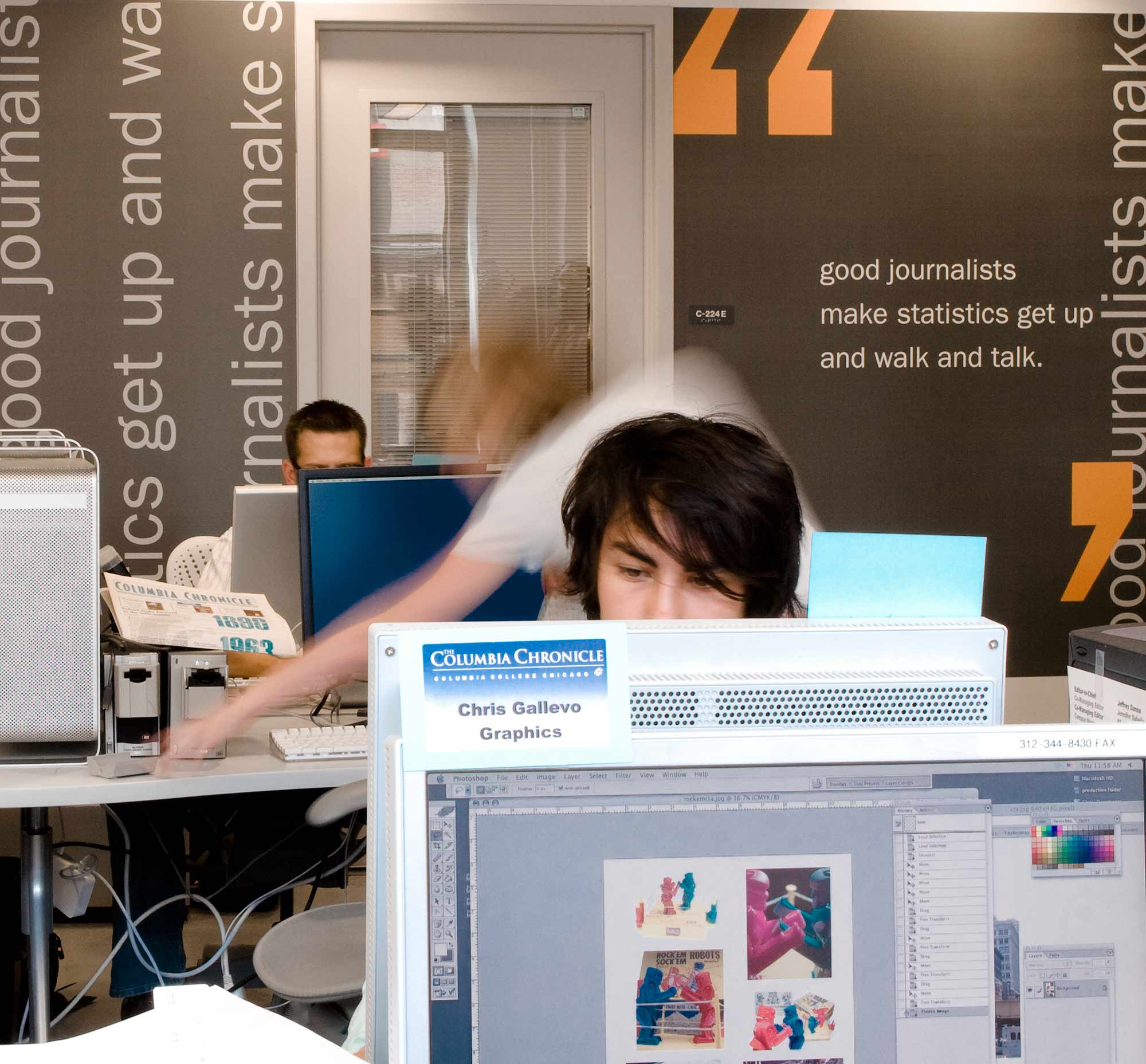 Blackboard's back, and here to stay
Columbia is just one example; for years, colleges and universities have been exploring how to leverage the internet to communicate with students, not always successfully. Earlier this year, the president of the Rhode Island School of Design resigned after students and faculty maligned his " high-tech experiment" in communicating largely through social media. Regardless, such tools are here to stay. One of the oldest is the online Blackboard system, which has been around for years and continues to evolve.
Charles Whitaker, a professor at Northwestern University's Medill School of Journalism says that he uses Blackboard for everything from publishing the class syllabus to assigning grades. "Blackboard is the way virtually every instructor communicates with students," he says, adding that students also use the online tool for conducting group projects and turning in assignments.
But where earlier versions of Blackboard allowed one-way communication between instructor and student, more recent rollouts incorporate student-to-student communication, which has myriad ramifications in and outside the classroom.
Getting more out of Google
"This is an important direction for Blackboard to be going, and for us to be supporting," says Bob Davis, associate director of Academic and Research Technologies at Northwestern.
For the past year, Davis and his team have been working to take Blackboard to the next level. The new application, " Bboogle" (pronounced "ba-boogle"), is designed to help instructors utilize Google's Apps for Education offering within the classroom.
Bboogle is an open-source platform that works in tandem with Blackboard. It enables instructors and students to create course-specific websites where they can upload content, track assignments and collaborate on projects. Whether in the form of Bboogle or something yet to be developed, Davis predicts that social networking will continue facilitating student-to-student communication and small team interaction "that may extend across the campus, across schools, and across the world. There's no doubt that you'll see that grow over time."
Credits
Story
Michael Hanley (Gensler—Chicago)
Image Credits
Evan Thomas
Michelle Litvin
Courtesy of Columbia College Chicago
Courtesy of Northwestern University
Read the second part of this story: " Virtual Me, Virtual U: Part II"
For Your Consideration
Download "Gensler's Education Roundtable Survey" (PDF) and learn more about Gensler's education design perspectives at the GenslerOn blog, which includes posts from story author Michael Hanley.
Further Reading
"More Professors Give Out Hand-Held Devices to Monitor Students and Engage Them,"
by Jacques Steinberg, The New York Times
" What's in your toolbox? — New technology tools for EC professionals — Part 1,"
by Chip Donohue, Exchange magazine
" There's an app for (almost) everything — New technology tools for EC professionals – Part 2," by Chip Donohue, Exchange magazine
" Are iPads, smartphones and the Mobile Web rewiring the way we think?,"
by Gregory M. Lamb, Christian Science Monitor