Virtual Me, Virtual U: Part II
Social networking is critical to colleges that educate online, like Erikson Institute, a Chicago-based school offering advanced degrees in early childhood education. "With 300 students, including 30-40 earning degrees online, we need to create a sense of belonging for students who never set foot in this building," says Chip Donohue, Erikson's director of distance learning. "We're trying to use social media tools more effectively with them."
Social media's place in classroom learning is more nebulous. Donohue says today's students may prefer collaborating online to sitting in a lecture hall, but they remain inherently social. "We do like to gather, but I'm not sure it's in a computer lab with 30 computers. Do we entice these learners back on campus, or acknowledge they want to learn this way?"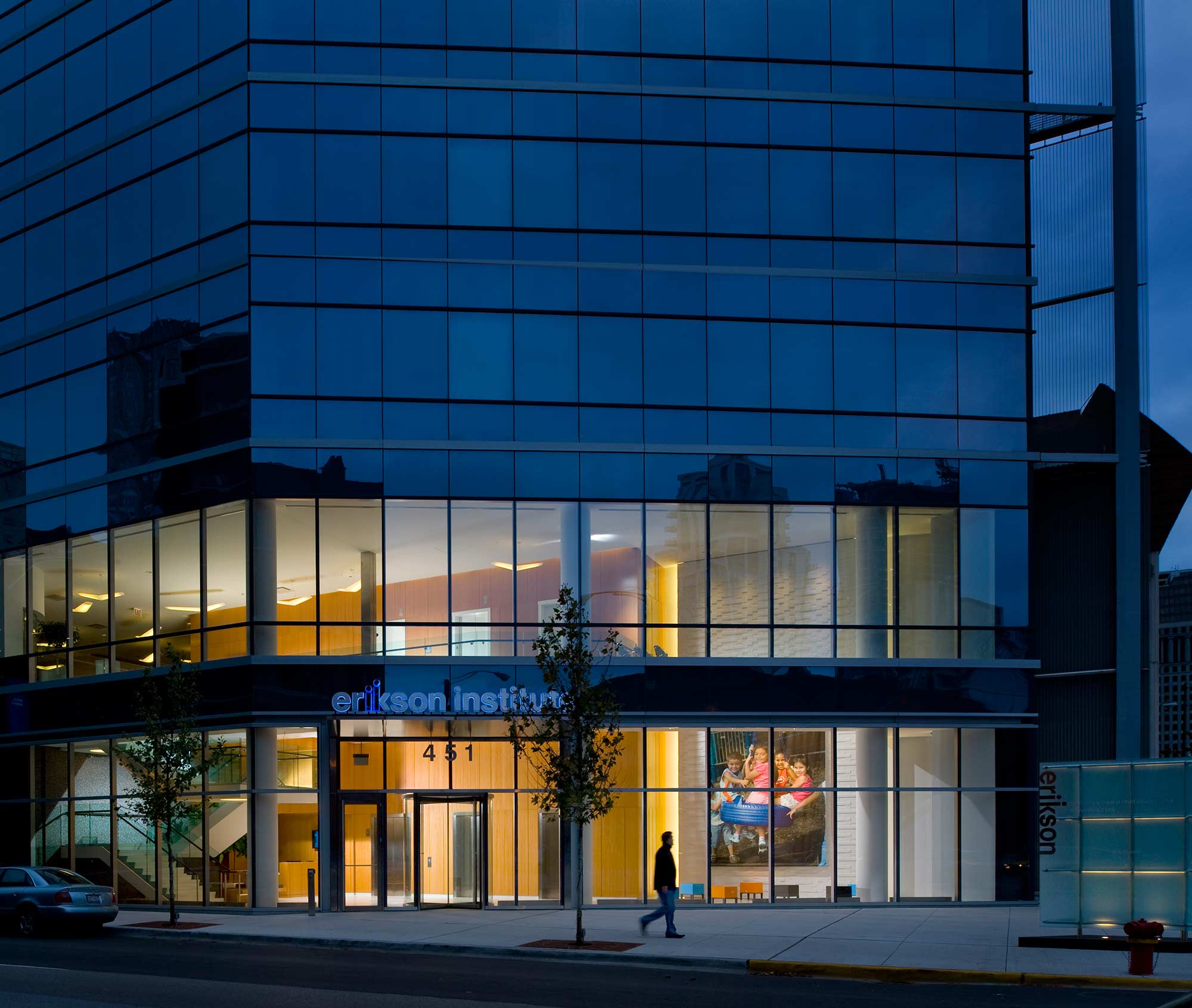 Educators' shifting roles
To be sure, the dynamic between instructor and student has been changing for years; the pervasiveness of the internet, both in and outside the classroom, has helped shape that evolution. Educators know that the "sage on the stage" model — in which the instructor stands and lectures at a quiet roomful of students — has long been in decline. Part of the reason is the sheer volume of information available to anyone with a computer, smartphone, or any internet-ready device. No longer is the role of the instructor strictly to disseminate information, now it's to help students gather and distill that information.
For the past 10 years, Donohue has been studying technology's influence on teacher education. "It takes a lot of time for the content side of the university to rethink pedagogy and delivery of content," he says. "We tend to dismiss what happens online, but if we do we're really missing an opportunity."
Learning from the multitasking generation
In a recent series of articles Donohue wrote for Exchange magazine, he encourages teachers to get outside their technological comfort zone by using social networking and mobile technology. The participatory culture fostered by the likes of Twitter and Facebook has been readily adopted by youth, but it can be much more difficult for educators to feel comfortable using technology to connect with students. Indeed, technologically speaking, often it's the instructors that need to catch up to their students.
"We use many high-tech digital tools and applications to… manage our personal lives, but we tend to be much farther behind in the ways we use technology professionally to… improve teaching practices," Donohue writes. All of this has a direct impact not only on how students learn, but how learning spaces are designed. So where have shifting learning trends started to affect the physical environment? What about the much-heralded smart classroom?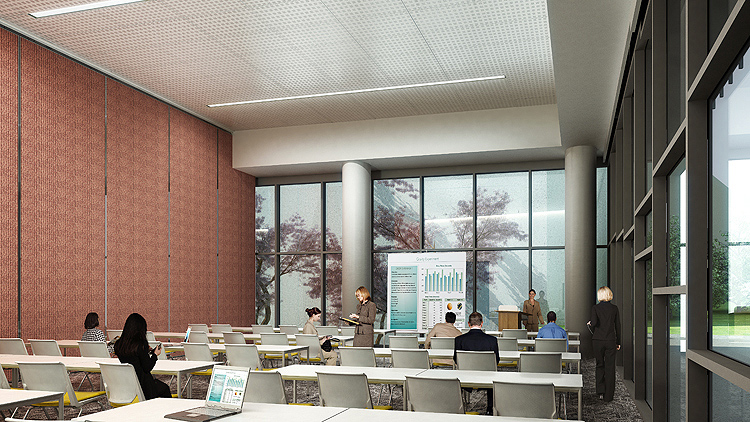 The virtual campus
The "smart classroom" is already passé, says Mark Valenti, president and CEO of The Sextant Group Inc., a Pittsburgh-based AV consultant. The latest trends in classroom design are being established following a design concept called SCALE-UP in which multimedia classrooms are conceived without a distinct "front" of the room.
Instead, students are seated in groups, each of which is networked with a flat-screen monitor. Students can collaborate in teams, and then share their projects with the class. The lecturer in this setting acts as a facilitator. "It's a different pedagogical approach," Valenti says. "It's not responding to the way students learn, but how they work together."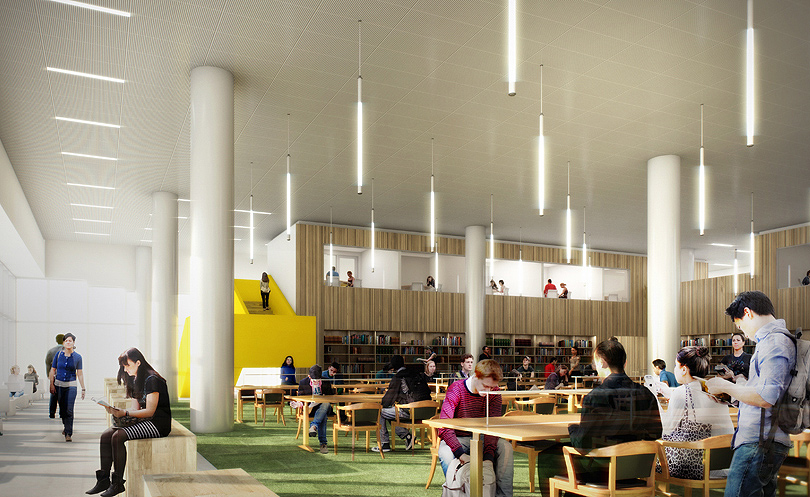 The library as classroom
It's this culture of collaboration that's driving other changes on college campuses, including their shift away from being a collection of buildings with discreet funtions, says Valenti: "Campus buildings are starting to have more and more similar attributes." This means that he student union now starts to look a lot like the library, which, in turn, starts to look like a classroom building, which also resembles the student union. 
Part of the reason for this shift is that technology has become both portable and affordable. "The learning setting has to be available where the students are going to land," Valenti says. Therefore, the emphasis will be less on technology-specific building typologies, and more about creating spaces where students are likely to congregate to study. Erikson's Donohue agrees: "I don't think we'll see the demise of academic libraries, but we will see academic libraries become a different animal," he says.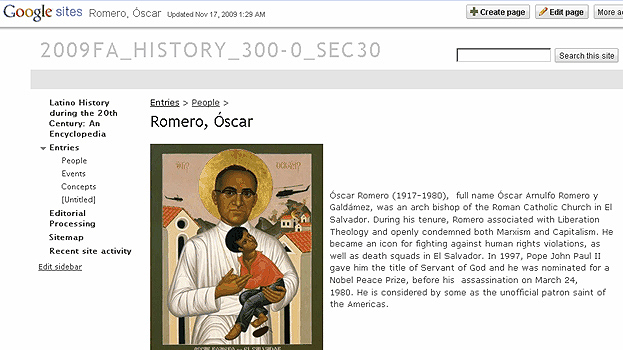 Converging on campus
Valenti also predicts that an "organizational convergence" is starting to occur between libraries and IT departments. As modes of research continue to tip toward digital delivery methods, librarians have started to embrace a new role in providing research assistance across multiple types of media. As these two discrete roles begin to blur, Valenti says this convergence eventually will affect everything from facilities to staffing.
Tools like Blackboard are only the tip of the iceberg, according to Northwestern University professor Charles Whitaker. "It's the stepping stone to not conducting any classes with students in classrooms," says Whitaker, who predicts that someday most classes will be conducted online with students "sitting in their rooms in their pajamas, Skype-ing in."
Will online learning becomes so ubiquitous that physical learning spaces become obsolete? Probably not entirely. As Bob Davis, Northwestern's associate director of Academic and Research Technologies, puts it, "schools like us are a little conservative and traditional; we value the on-campus experience."
Credits
Story
Michael Hanley (Gensler—Chicago)
Image Credits
Bob Coscarelli
Courtesy of Erikson Institute
Courtesy of Snohetta and North Carolina State University
Courtesy of Northwestern University
Read the first part of this story: " Virtual Me, Virtual U"
For Your Consideration
Download "Gensler's Education Roundtable Survey" (PDF) and learn more about Gensler's education design perspectives at the GenslerOn blog, which includes posts from story author Michael Hanley.
Further Reading
"More Professors Give Out Hand-Held Devices to Monitor Students and Engage Them,"
by Jacques Steinberg, The New York Times
"What's in your toolbox? — New technology tools for EC professionals — Part 1,"
by Chip Donohue, Exchange magazine
"There's an app for (almost) everything — New technology tools for EC professionals – Part 2," by Chip Donohue, Exchange magazine
"Are iPads, smartphones and the Mobile Web rewiring the way we think?,"
by Gregory M. Lamb, Christian Science Monitor