Rapid urbanization, demographic change, and the maturing digital age continue to challenge the spatial distribution of people and resources across our cities and the globe.
Successful design creates places that are rooted in local culture while acting as a catalyst for socially sustainable urban transformation.
Here are six ways planners and designers will be transforming cities in the coming years.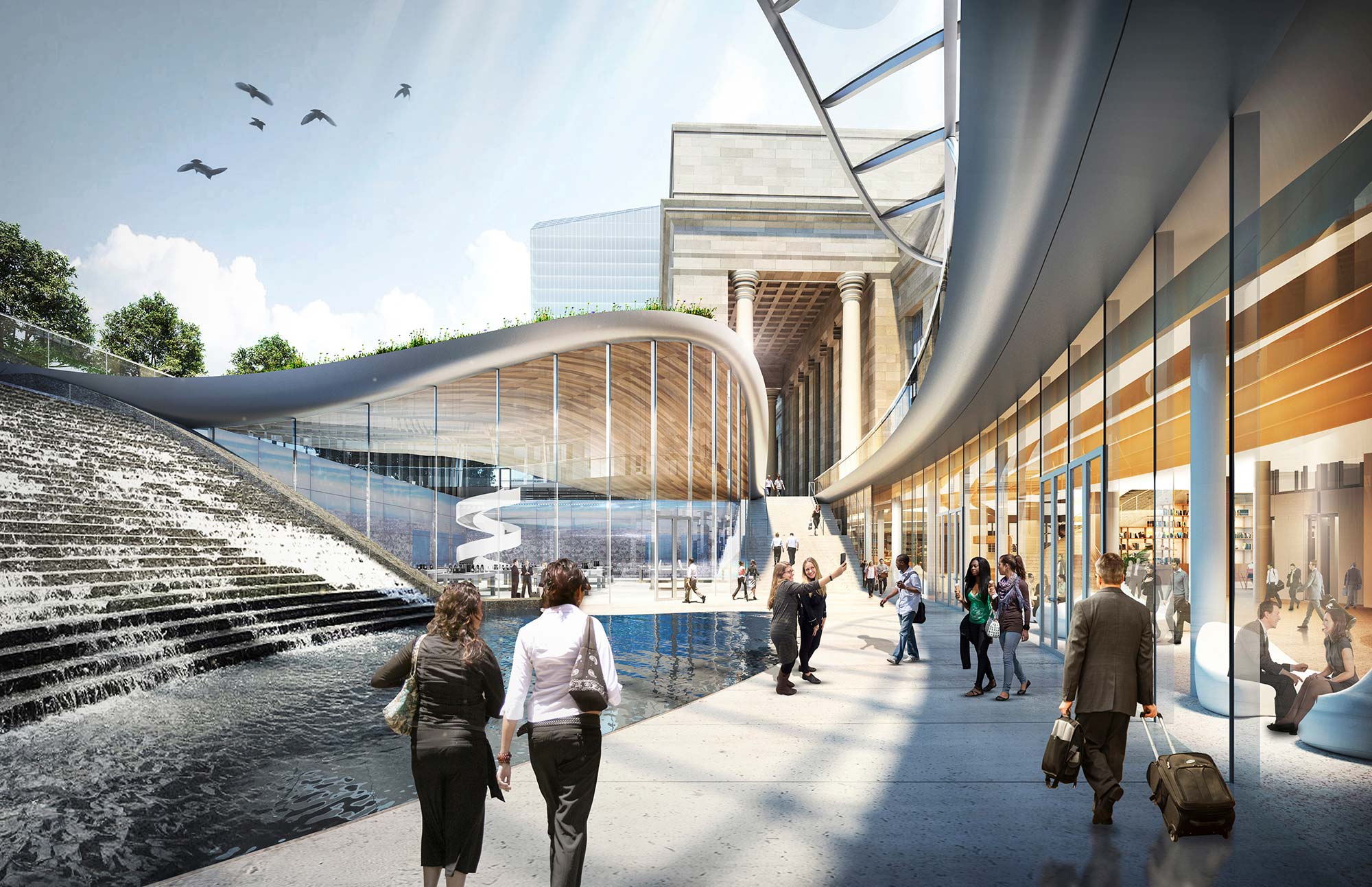 1. Urban Centers Will Foment New Life
As urban migration changes the dynamics of cities, many will face challenges in meeting the needs of their growing populations, including for housing, transportation, energy, and infrastructure. That's causing city leaders to examine how they can redevelop existing assets for new uses and people. Whether it's at block or district scales, a focus on providing smart, transit-rich density can unlock opportunity for new and longtime residents alike.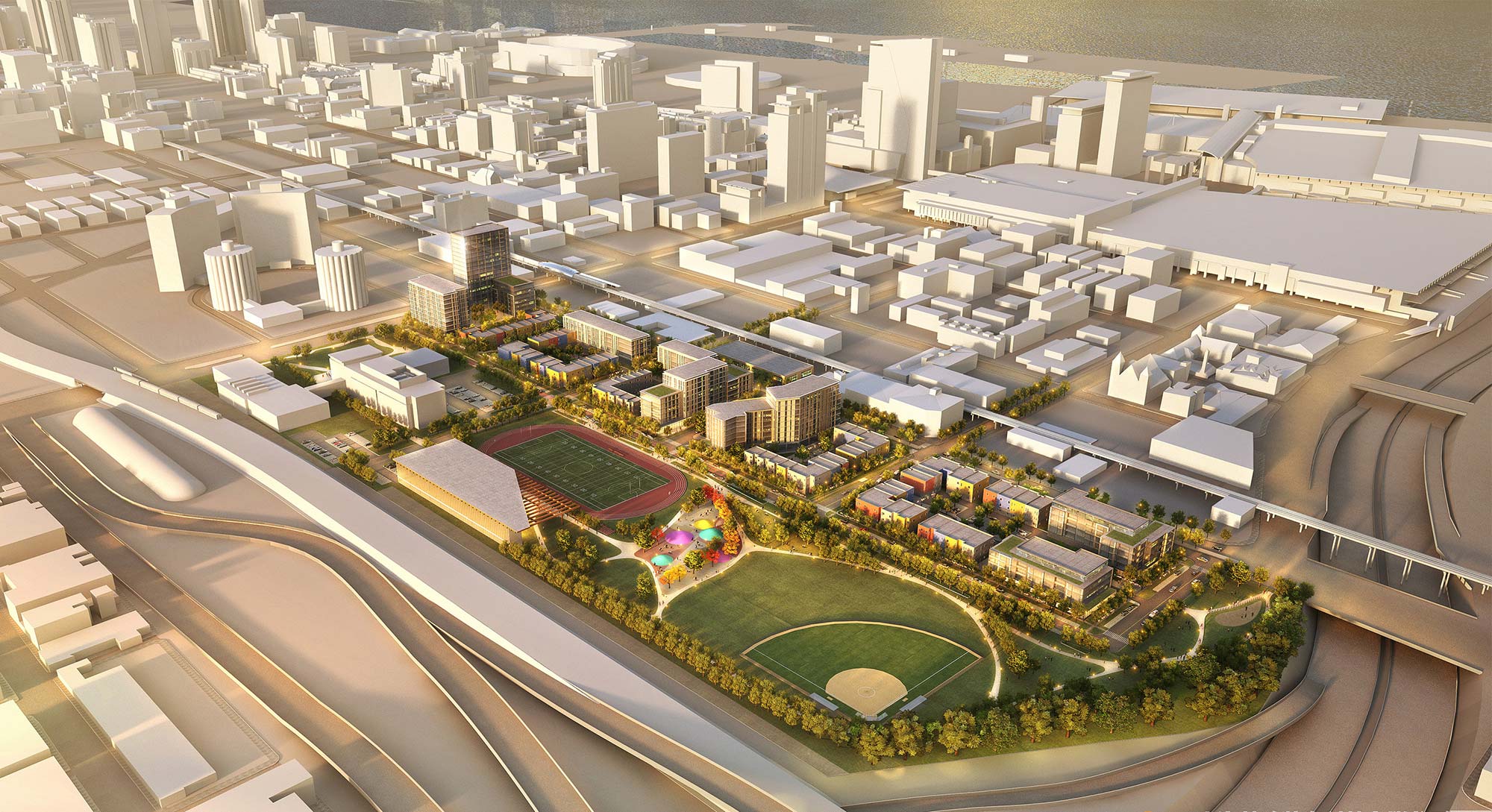 2. Creating Healthy Cities Will Be a Major Focus in the Coming Year
Health has become a major factor in urban and community planning, as research and public awareness about the link between them grows. As air quality, access to healthy food, and safe spaces for exercise become increasingly important to urban dwellers, cities are looking for ways to integrate these features into every environment. Design will focus on human experience, with a process guided by understanding and engagement to result in better health outcomes and increased levels of happiness.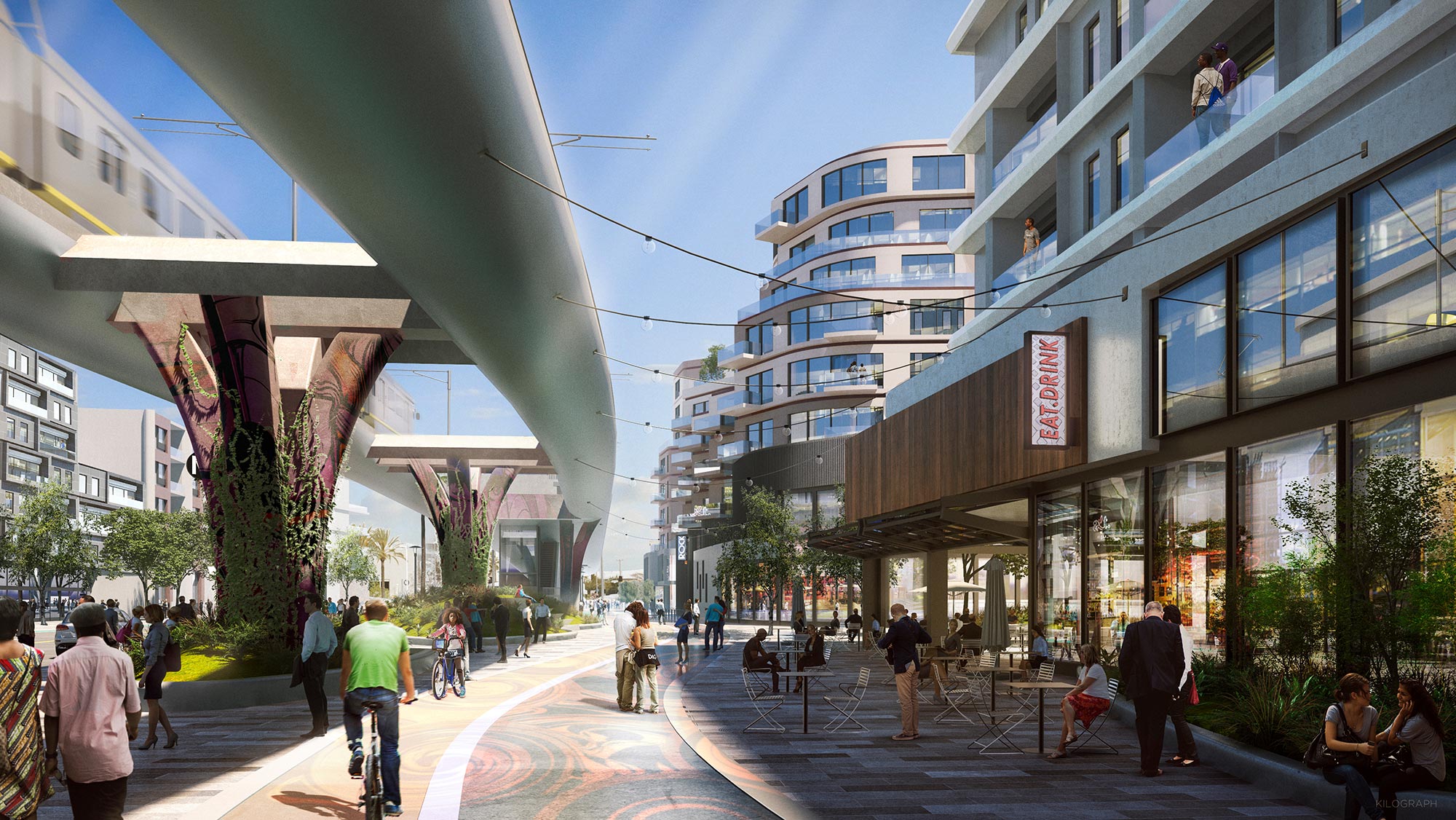 3. Sidewalk Culture and Multimodal Connections Are Critical Components for the 21st Century City
We live our lives in motion, so for cities to really work, they must connect people with the places where they live, work, and learn. Diversifying transit options and enhancing their interface with the streetscape will be a major catalyst for that change. Railway and bus stations across the world will undergo major upgrades — updating transportation infrastructure and improving the user experience.
"Smart cities have the potential to solve major problems and drive innovation, bringing people together to create thriving ecosystems."
— Diane Hoskins, Co-CEO, Gensler
4. Suburbia Will Get Urban Too
Millennials are increasingly moving to the suburbs, and urbanizing them as a result. Companies that once chose suburban locations are considering preferences for convenient, mixed-use, walkable places. Suburban office parks are becoming satellite downtowns, integrating work with other uses to generate urban character.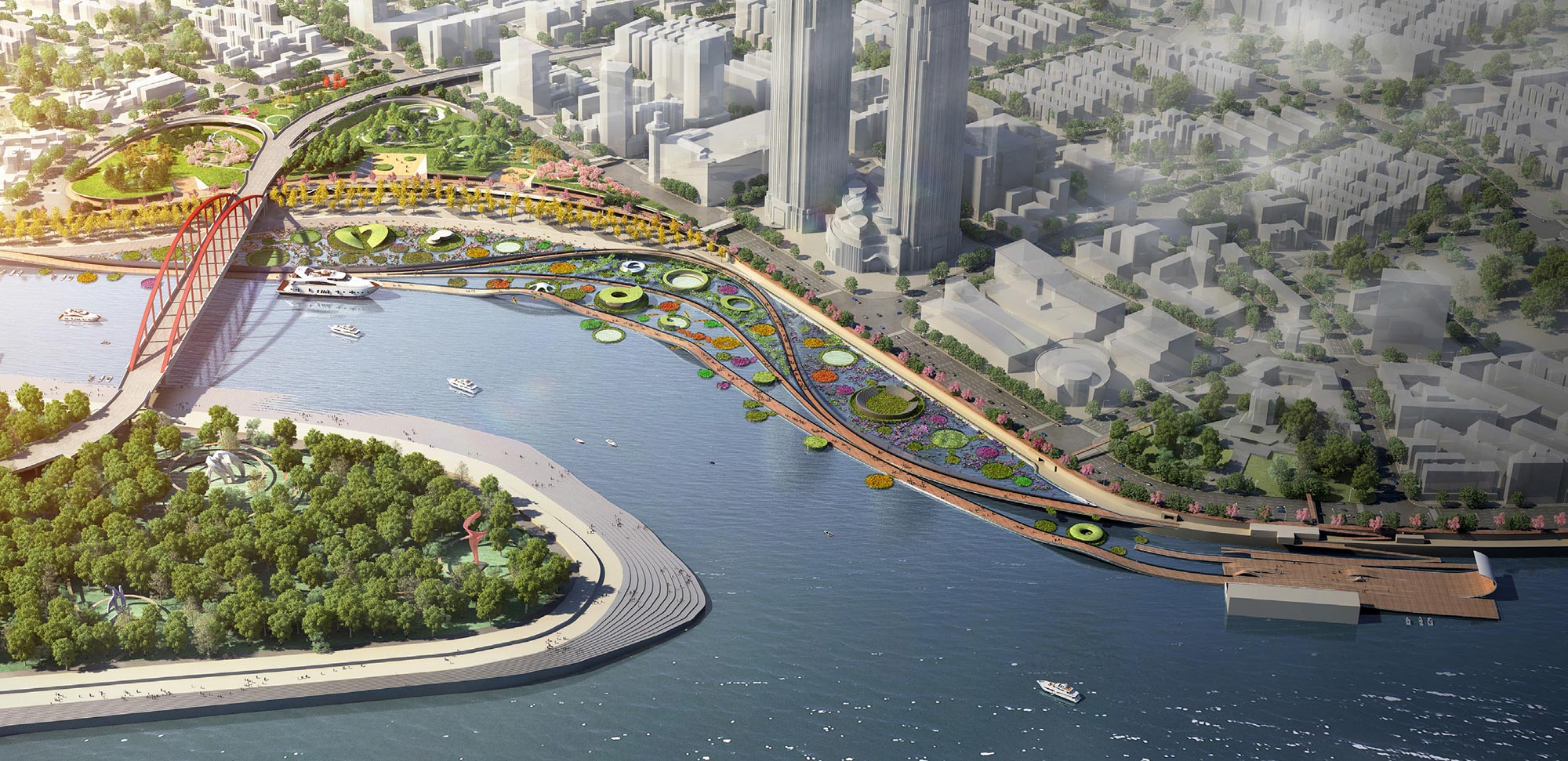 5. Placemaking Will Create Community
Formerly in the realm of grassroots groups, placemaking is now being embraced by business-improvement districts, developers, and local governments. Placemaking combines built interventions and programming, and involves working with the community to tailor solutions to local needs and character.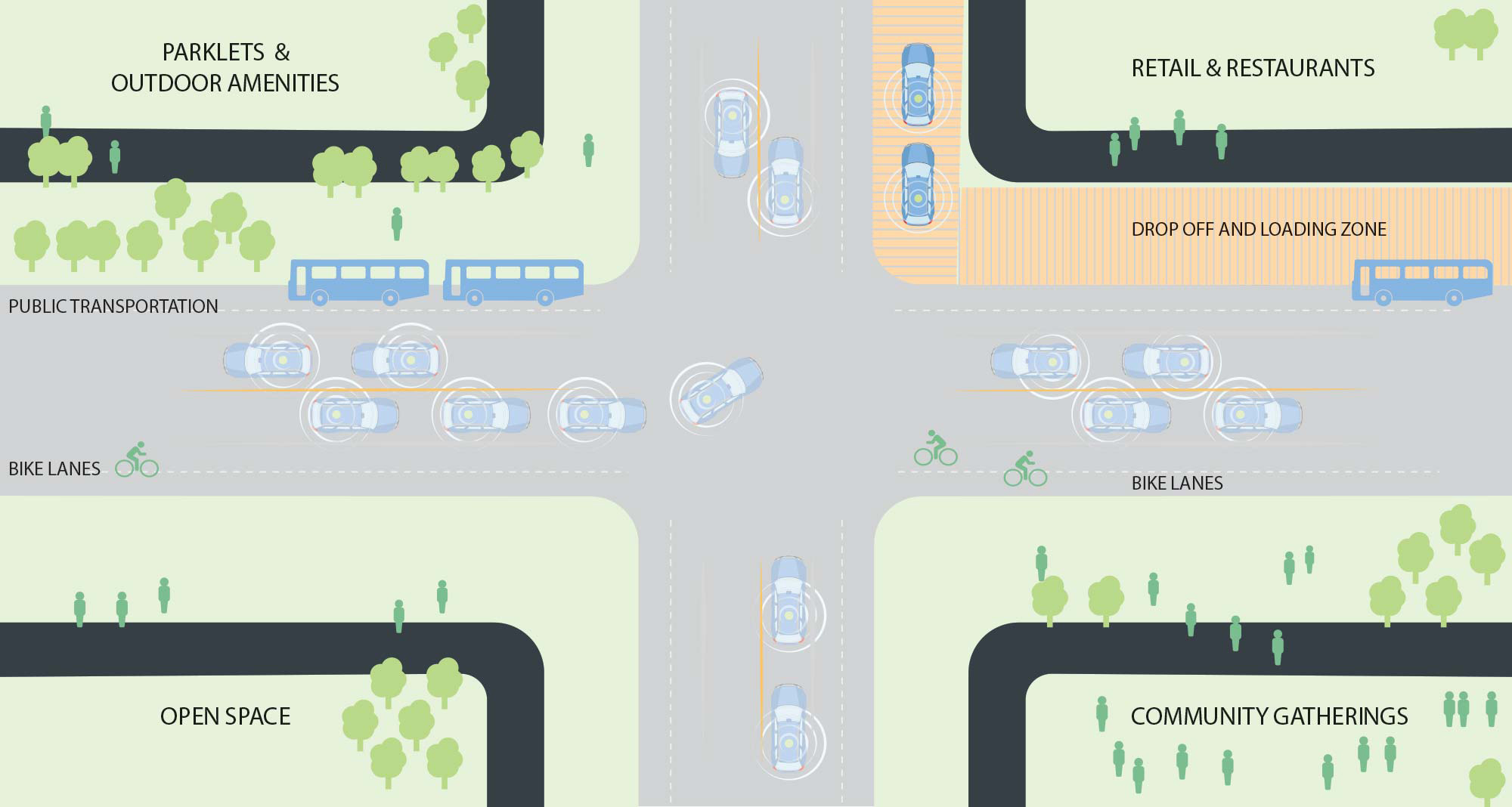 6. Streets Will Become Increasingly Pedestrian Friendly
Walkability is one of the most sought-after amenities, and alternative transit options make streets pedestrian friendly, while spurring development at the human scale. If reliance on cars diminishes — as is projected — narrowing roadways will give designers the space to create sidewalk cafes, parklets, bike lanes, larger drop-off locations, and pedestrian-focused spaces with wider sidewalks or places for the community to gather.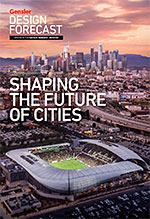 DESIGN FORECAST
SHAPING THE FUTURE OF CITIES
GENSLER RESEARCH INSTITUTE
Design Forecast is a collection of more than 200 trends impacting design across the globe. Download Design Forecast to view it in its entirety, or browse articles related to its themes online.