Trends to Watch Shaping the Future of Urban Mobility
March 07, 2023
Editor's Note: This blog is part of our Design Forecast blog series, looking at what's next in 2023 and beyond.
The nature of urban mobility is shifting, and cities need to keep pace. Between increasing return to office rates and a resurgence of in-person experiences, cities are rebounding, but the ways in which residents connect and move throughout them are rapidly changing.
In a recent webinar, Gensler Cities Research Lead Sofia Song joined Dylan Jones, Cities Sector leader; David Zaidain, retired former Cities & Transportation leader; and Jaymes Dunsmore, Gensler Mobility Lab leader, to discuss how residents' mobility experiences, opinions, and preferences are shaping how metropolitan areas are planned and built.
One of the biggest ways we as designers can make it easier for residents to choose to ride public transit is to focus on safety. How are you addressing issues of safety and transit?
Jaymes Dunsmore: Over the past year, we've conducted a series of focus groups of public transit system riders in Los Angeles, Atlanta, and Washington, D.C. We found that safety and security are top-of-mind concerns across these three systems. Waiting on the platform and making connections were the places where passengers had the most anxiety and discomfort.
In existing station renovations, we're working with transit providers to address safety and security with improved lighting, clear lines of sight, intuitive navigation, and new technology. We're also designing new next-generation stations that provide more natural light, fresh air, and platform edge barriers to improve health and safety.
How can Transit Oriented Developments better support transit systems and enhance the overall passenger experience?
David Zaidain: Transit oriented development (TOD) is a big mechanism to grow and regrow ridership and revenue. Historically, TOD was all about providing residential density around stations and stops to get people to Central Business Districts (CBDs) on a daily basis. Now, we're starting to see TODs becoming destinations and employment centers within themselves. As the nature of work is still evolving, a lot of these trips are more about lifestyle — so providing good access to transit for entertainment and amenities has become a big foundation for TOD.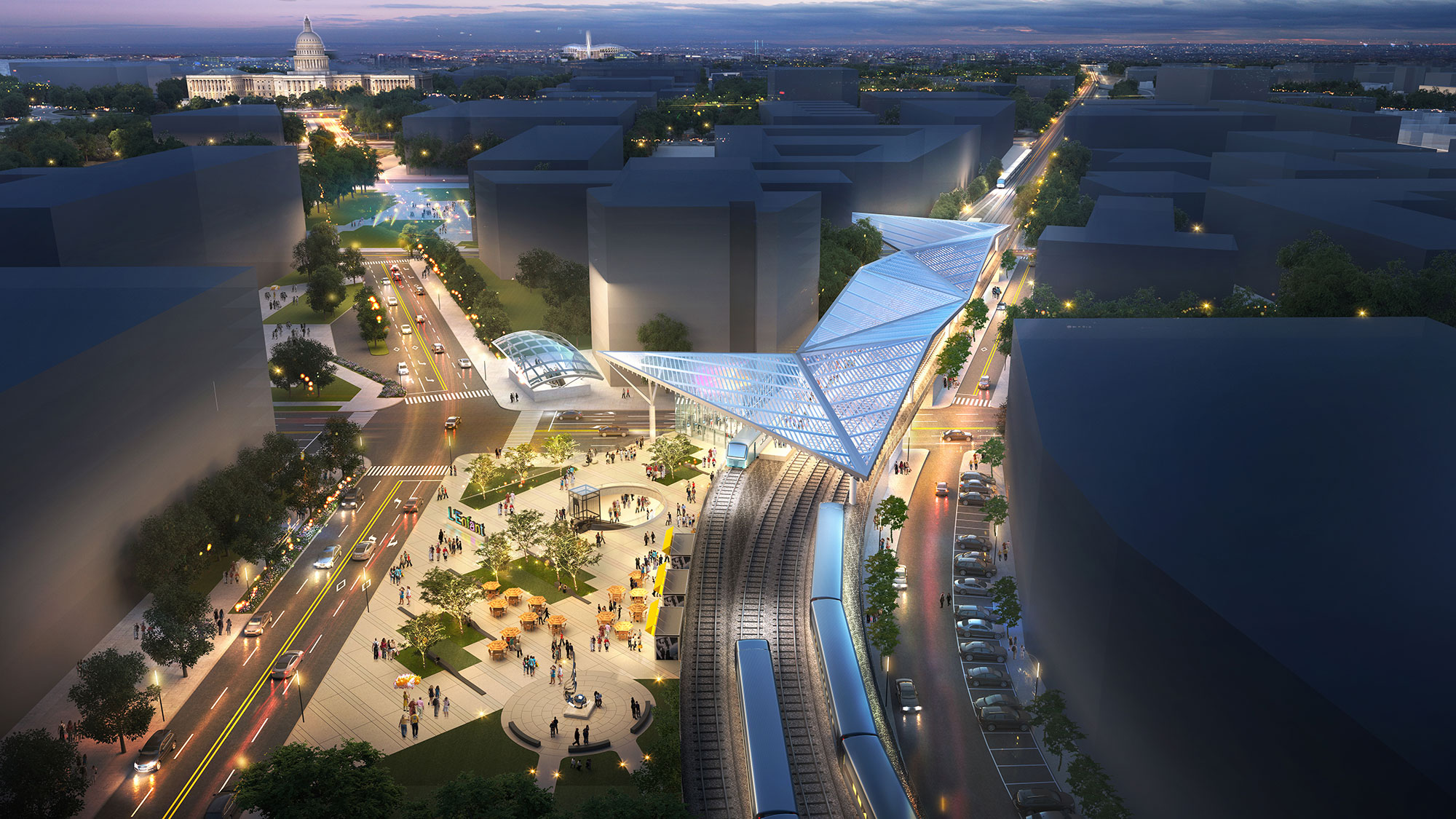 The nature of mobility has impacted TOD planning in a number of different ways. Typically, walkability is defined as roughly a quarter mile around a station or a stop. The introduction of e-bikes, scooters, and other forms of micromobility has expanded that opportunity to a half mile, or even a mile away from stations that could be considered transit accessible and also accrue some value to the real estate.
Safety, comfort, and accessibility need to be baked into the development as well. A lot of public spaces, and connections, and plazas get planned and developed as part of a TOD community, and thinking about those elements as an integral experience is really critical.
What are your insights on Urban Air Mobility (UAM) and eVTOLs, and what options travelers want to use?
Dylan Jones: Further out, we foresee electrification getting into the air mobility space, specifically with the application of electric vertical take-off and landing (eVTOLs) in urban air mobility systems. We expect to see eVTOLs in our in our communities in the next 5 to 10 years. There are equity issues and it's expensive relative to other options, but it does solve specific challenges where speed through congested landscapes is a barrier.
The application of machine learning and AI is also creating huge advances in the automated mobility sector. We're seeing robo-taxis in service in Phoenix, San Francisco, and Los Angeles. It's not a solution to the broad mobility challenges we're facing, but as we build options-rich environments, we support choice for users. We have to figure out how to best integrate emerging mobility with legacy systems, which still have tremendous value, into a burgeoning, multimodal environment.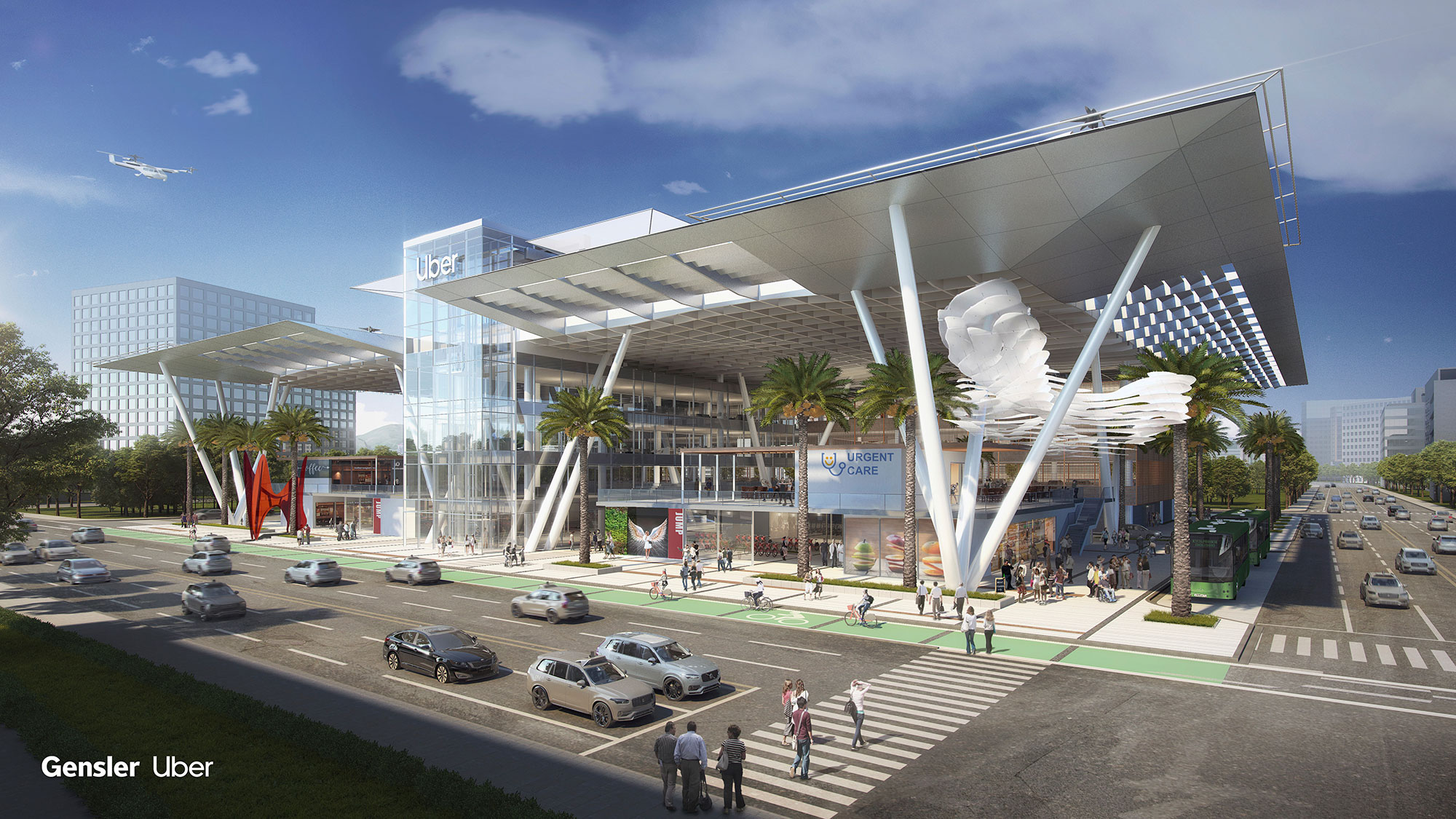 What do findings mean for the role and development of Central Business Districts (CBDs)?
Sofia Song: Our City Pulse research on the Future of Central Business Districts indicated the importance of mixed-use districts, and we're seeing this in Gensler's Urban Mobility Report, where people want to live closer to things and travel shorter distances. So the CBD could become this 15-minute neighborhood, or it could become more of a central cultural or innovation district, but work is not the primary reason that people will be coming downtown to these commercial cores.
The Gensler Research Institute is preparing to study central business districts in 50 cities globally, which we hope will provide deeper insights and identify global trends. So stay tuned for that.
How do you see cities providing safe paths to public transportation, employment centers, and entertainment shopping areas?
Dylan Jones: If you think about the way in which we allocate our public space in cities, most of that space is given over to roadways. Increasingly, these streets have been allocated to vehicles that over the past 100 years have gotten a lot faster, a lot bigger, and a lot more dangerous for anyone not in the vehicle.
What we really need is a third lane that allows for the movement of people faster than pedestrians, but slower than two-ton SUVs, that allows us to confidently move about our cities using things like electric bikes or scooters. In American cities, we just don't have that.
We need better protected lanes that are fun and intuitive. But most importantly, we need to engage communities in the conversations around the trade-offs. If you start taking parking or travel lanes from communities without giving them an understanding of why you're doing that, and how it benefits them, you get these really contested blowbacks. This is where design is so important, in helping communities see a vision of a safer, healthier, more equitable way to move around.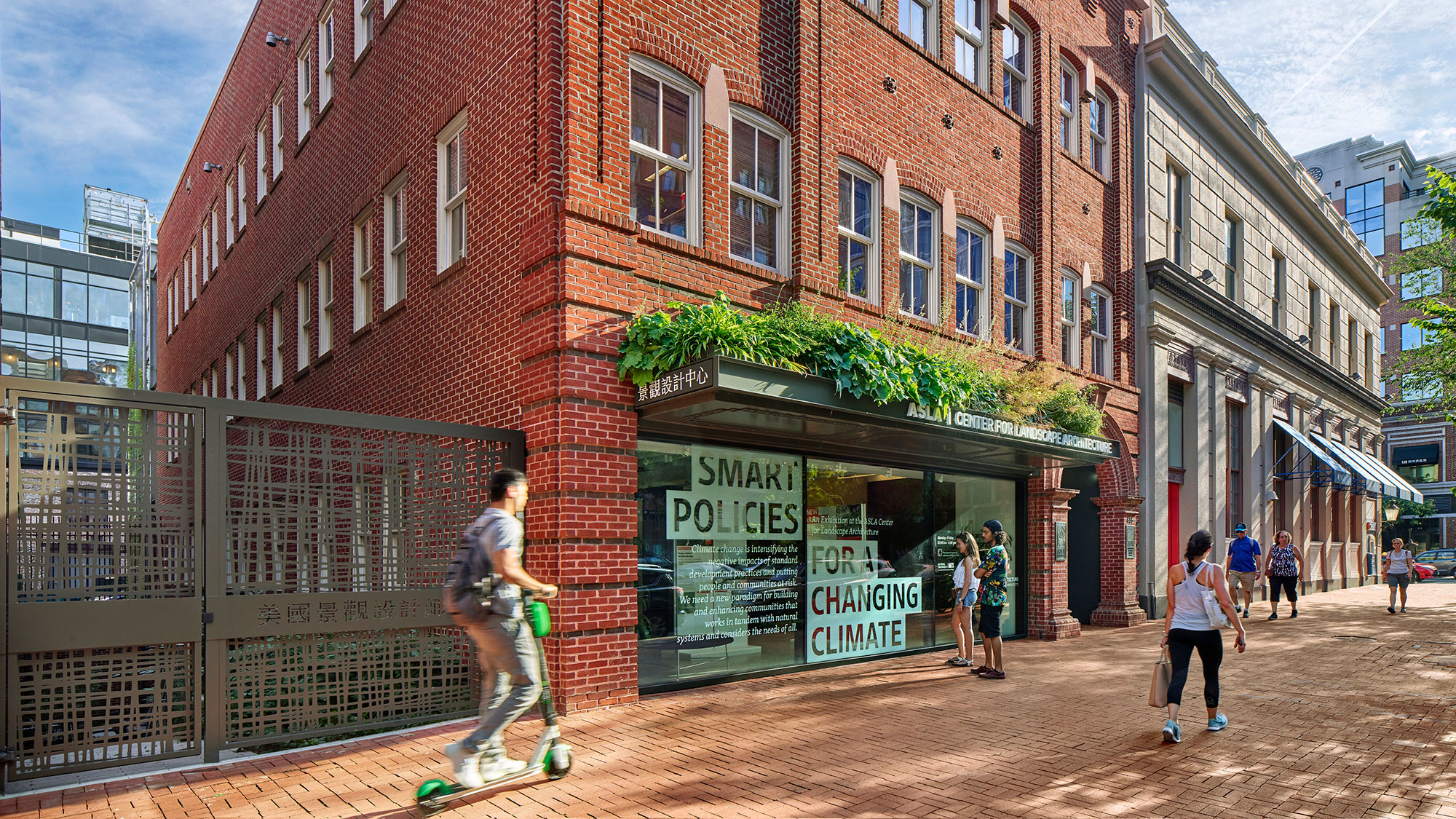 How can architects and urban designers work collaboratively with transit agencies and community stakeholders to create systems that are really user friendly?
David Zaidain: It's critical that we understand the big picture of where transit operators want to go, and where they're making their investments. Secondly, understanding different technologies is vital, particularly in legacy systems. There are so many opportunities to use applications and augmented reality to help people access systems, not only through fare and ticket sales, but also for things like accessibility. We developed an augmented reality solution in Philadelphia to help those with disability challenges to access their system. Finally, creating a public process and engaging stakeholders is critical, so everybody understands what the goal is, what the pressures are, and where the system is headed.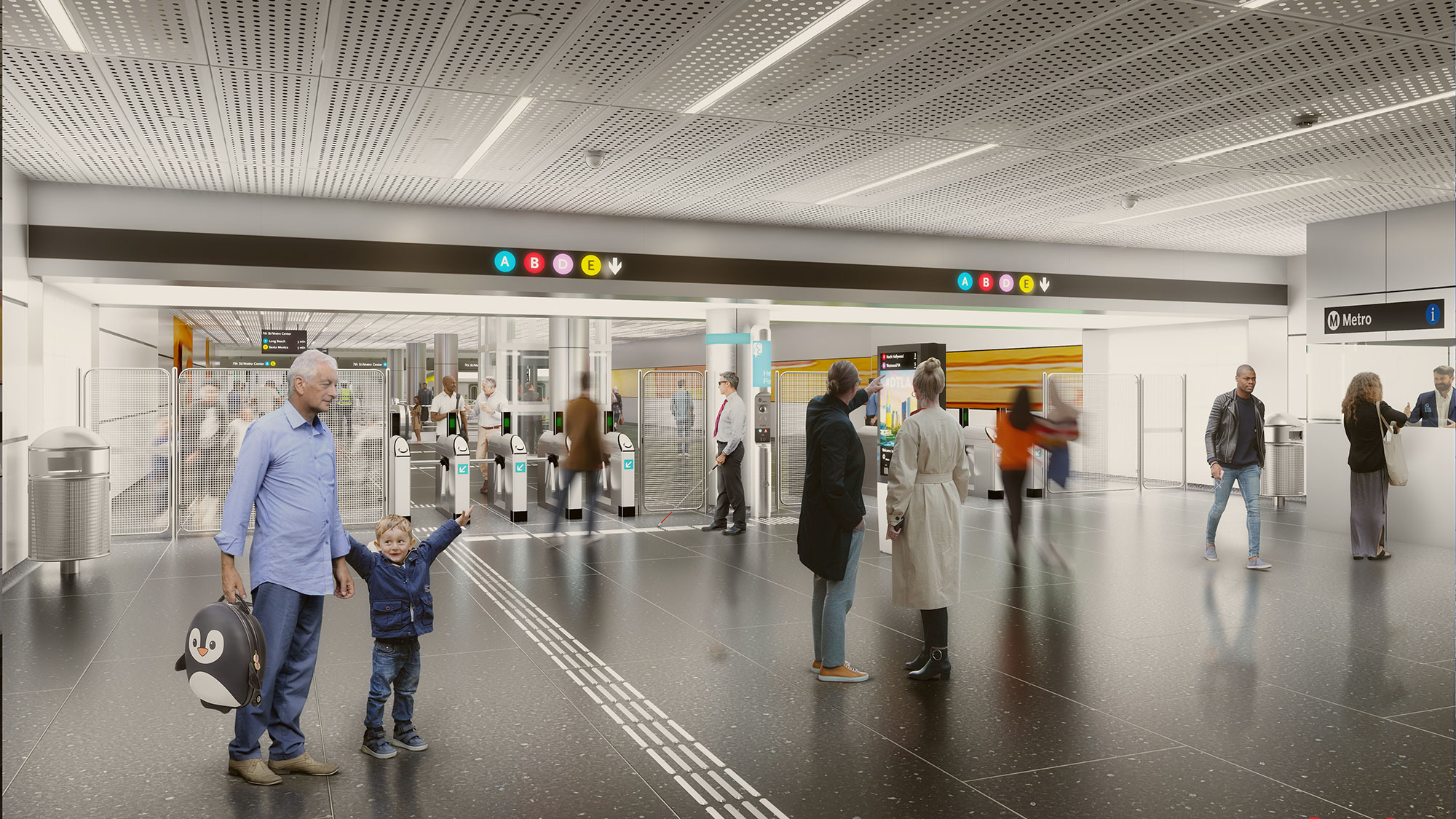 How can design strategies address the unique challenges of transportation in dense urban environments, such as limited space, high demand budgets, and safety?
Dylan Jones: Transit agencies generally have complex systems, some which were designed decades ago. But the experience of these places is where we can really help. Design can play a role in assuring the transportation system reflects the very best of what a city strives to be.
Jaymes Dunsmore: Cities have to think differently than how transit systems were built 100 years ago. They need to look at alternatives to underground systems — whether it's elevated electric transit with new types of technology, or pedestrian and bicycle improvements that provide better first- and last-mile connections.
Transit providers need to look beyond traditional commute patterns to serve passengers when and where they want to ride. In many cities, ridership has recovered more quickly on weekends and evenings than during traditional rush hour peaks, and transit agencies should respond by moving from commuter service to all-around service.
Renovating and updating stations is another cost-effective way to leverage existing infrastructure that can pay dividends from a passenger experience standpoint. Urban residents still value public transit, but cities need to remove barriers to ridership, and focusing on experience is the best place to start.
For media inquiries, email .