Products are an important aspect of the workplace, addressing the need for scale, comfort and productivity in ways that speak to brand and quality. Our growing catalogue of products reflects our knowledge of market needs and trends affecting today's work settings and users. Through careful research, evaluation and product development efforts, our designers understand how market demands can best guide intelligent product design. The result is innovative solutions and better product experiences for our clients and users.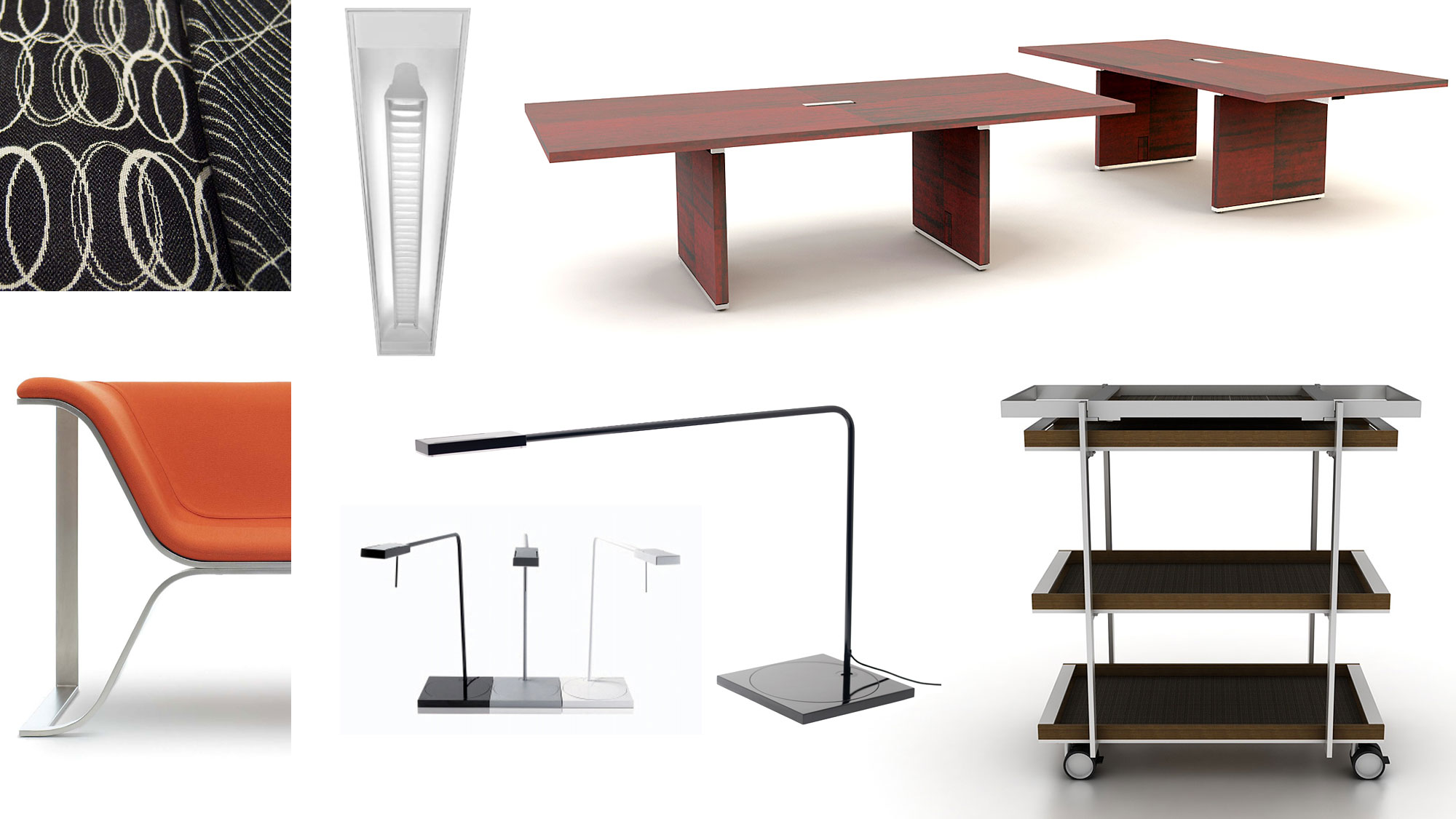 OUR OFFERINGS
Offering product design services in a number of categories including seating, tables, casegoods, flooring, wall systems, lighting and accessories, our design approach is thoughtful and collaborative, and considers our clients' business goals and objectives. Available for specification in interior and architectural projects, our products are consistently recognized as award-winning design solutions by industry leaders and clients.
OUR PROCESS
Our product design process follows a simple trajectory. Partnering with manufacturer design teams, we establish a clear vision, test ideas against the global expertise of Gensler's design teams and evaluate prototypes for further improvement. Throughout the design process, we transition from drawings to prototype review while maintaining a continuous dialogue between design team and manufacturer.