The debate around "open" workplaces continues to generate significant attention — but often lacking the nuance required for productive debate.
To understand what people today really want, and need, we created a series of variables to capture "degrees of openness" — then asked people which type of environment they currently work in, and what type of environment they consider to be ideal.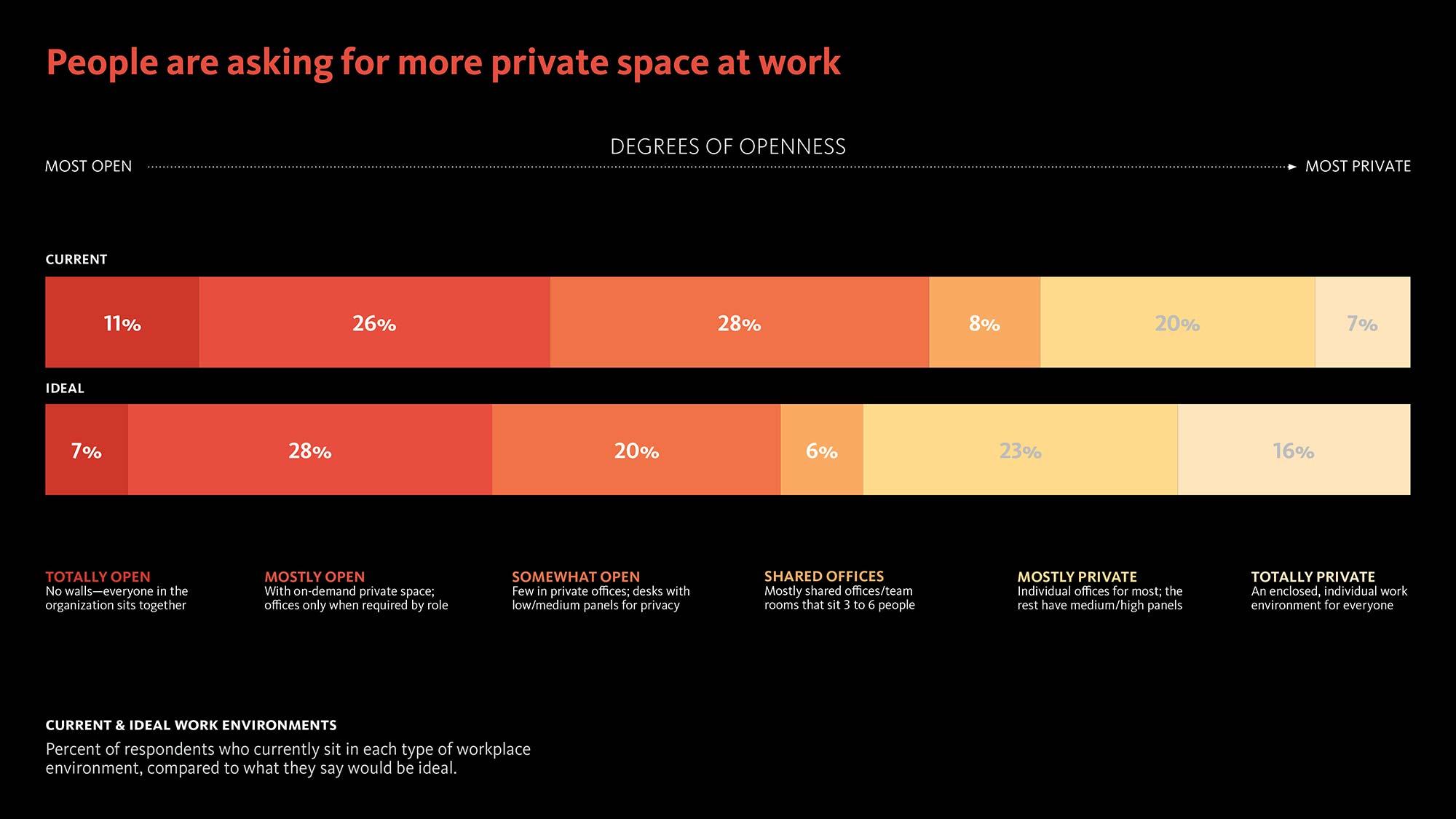 EMPLOYEES ARE ASKING FOR MORE ENCLOSURE
Two things quickly become clear: first, most people work in neither "open" nor "closed" environments — they work in an environment that falls somewhere in between. And second, people today are asking for more enclosed spaces than they currently have — but that doesn't mean they're asking for totally private environments. When it comes to deciding what constitutes the best workplaces, workers actually tend to put collaborative values ahead of individual values: "team building and collaboration" are the highest ranked aspects of a great workplace by our respondents.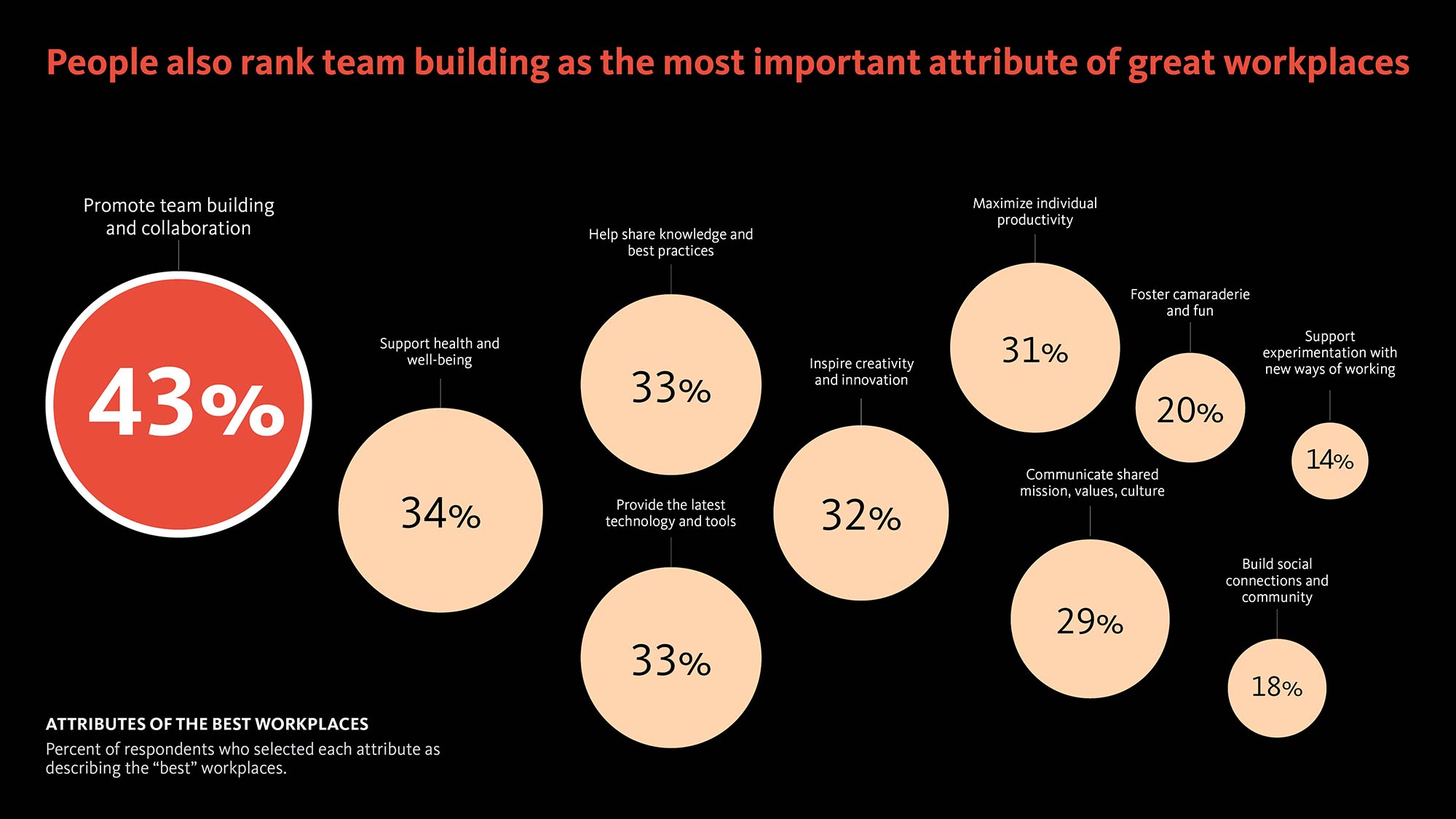 OPEN ENVIRONMENTS PERFORM HIGHEST
But what spaces really perform best? In that regard, "mostly open" environments tend to perform highest on both effectiveness (as measured by our WPI) and experience (as measured by our EXI). These environments vary from "totally open" environments by providing ample on-demand areas of enclosure that support privacy and individual work, even while most or all employees sit in "open" individual spaces.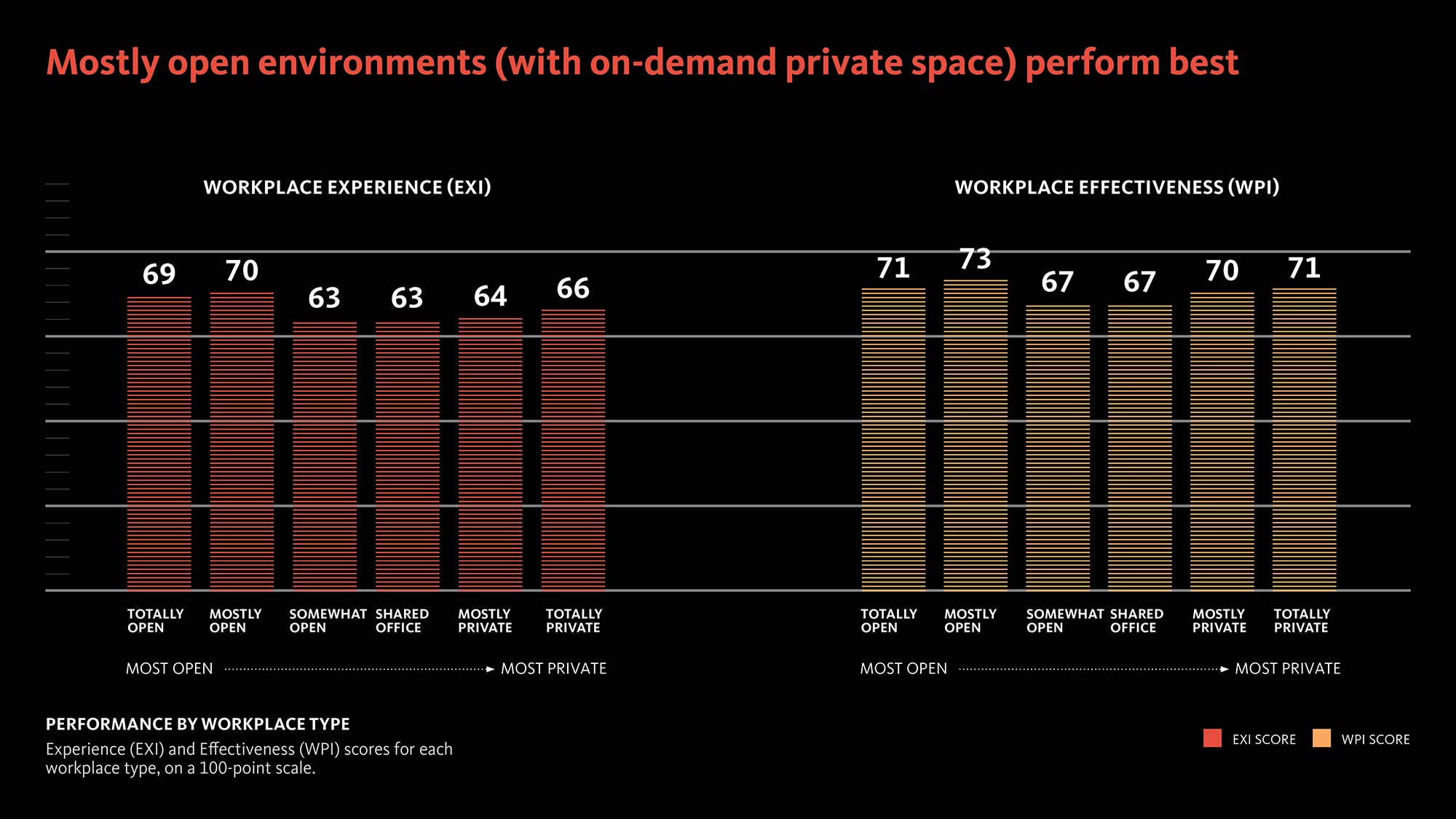 WHAT DOES THIS MEAN FOR THE FUTURE OF WORKPLACE?
It's time to move past the open/closed debate and instead focus on what really matters — supporting collaboration, team building, AND individual work; and providing ample variety and access to enclosed, on-demand spaces that let employees find privacy when they need it, while still working in the more open environments that actually optimize their performance.
U.S. WORKPLACE
SURVEY 2019
GENSLER RESEARCH INSTITUTE
The Gensler U.S. Workplace Survey 2019 represents the input from more than 6,000 U.S. office workers across a variety of industries and demographics to provide new insight into not only what makes an effective workplace, but the investments companies can make to improve employees' workplace experience and performance.