Values-Based Retail
Empowered by the "the responsibility revolution," consumers increasingly demand both good value and good values from business. According to Edelman's annual goodpurpose® study, 86 percent of global consumers believe that business should place at least equal weight on society's interests as on its own. Further, 62 percent would switch brands if another of similar quality supported a good cause.
The study reflects shifting expectations of customer-serving companies and a growing preference for authentic, responsible business practice. Here, we look at retailers—a hotel and bank–that understand what matters to their company and core customers. These companies are seeing the benefit of positioning their offering to align with social responsibility strategies.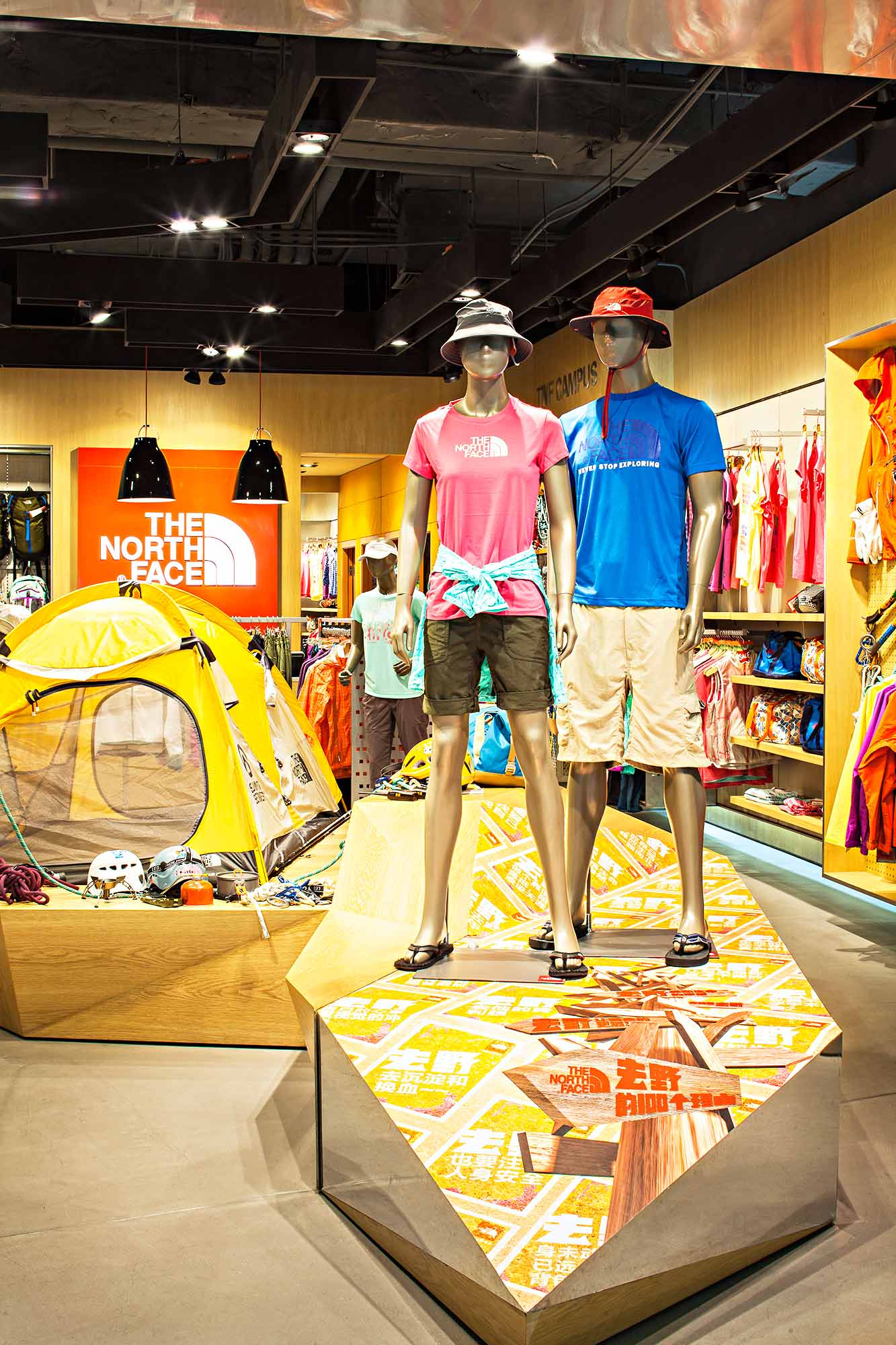 Authenticity: The North Face
Many companies rightfully claim to observe responsible or sustainable practices in everyday operations. Documenting energy-saving efforts and charitable donations is now commonplace in annual reports. Often, though, this outreach is ignored or inaccessible to the end consumer, so the best place to inform shoppers remains the store.
The North Face is implementing a Gensler-designed prototype for its newest stores, displaying the company's core values in environmental graphics, fixtures, materials and even mannequins. Staying true to its "Never Stop Exploring" tagline, The North Face stores tell stories of adventure and inspiration, and details are customized to the local environment.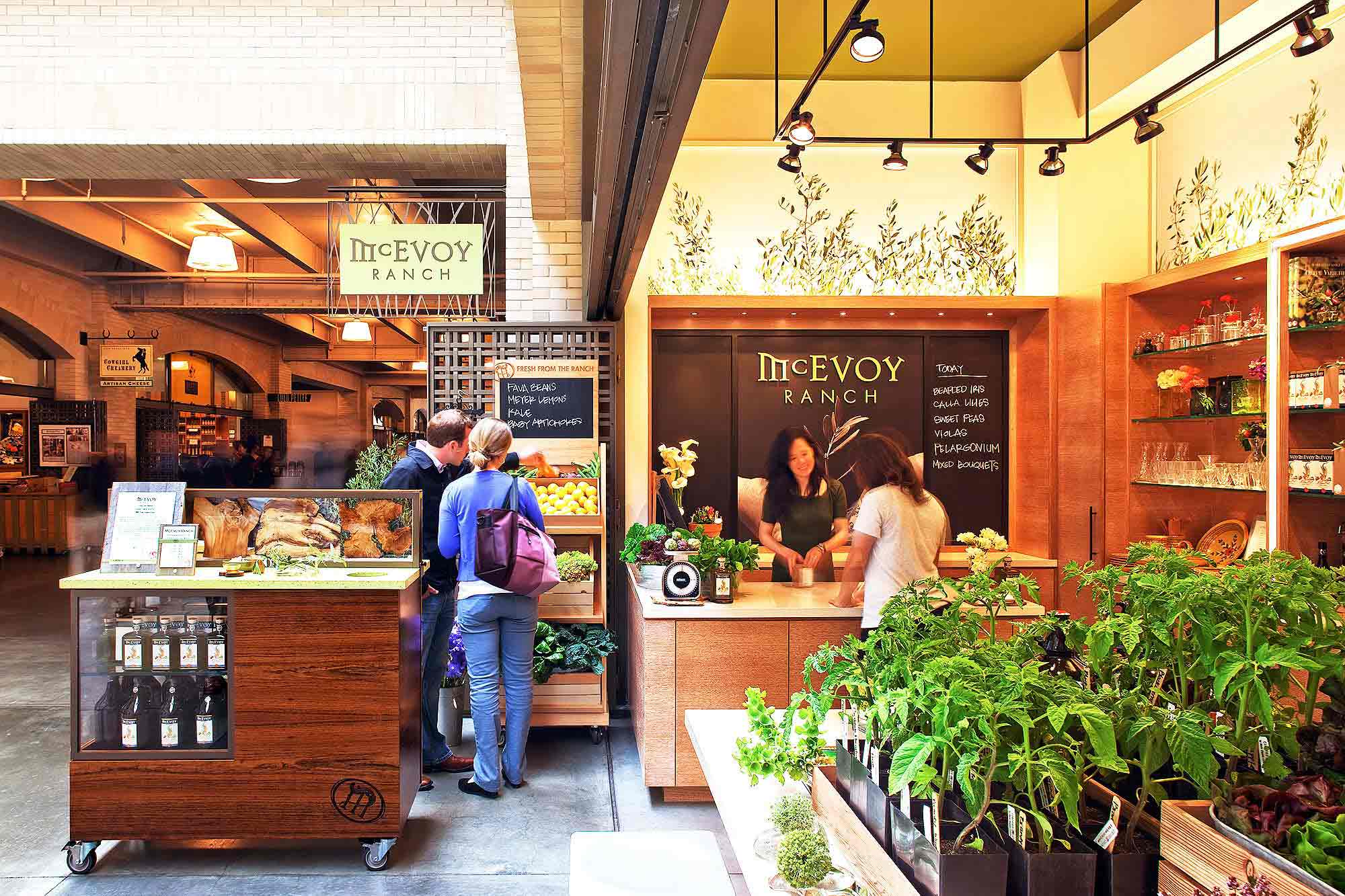 Integrity: McEvoy Ranch
Local and visiting out-of-town foodies alike see San Francisco's Ferry Building as a destination; the Gensler-renovated McEvoy Ranch store is a key ingredient in the tenant mix. Translating McEvoy's 550-acre, Petaluma, Calif., ranch into a 258-square-foot retail space proved no simple task, but the store successfully showcases the brand's "fresh from the ranch" ethos.
A combination of stationary and moveable fixtures provides a flexible merchandising infrastructure that improves the visibility of product displays, while simultaneously increasing storage space and overall inventory capacity. Materials reflect the natural environment of the ranch and exemplify McEvoy's local, organic and healthful values.
Sustainability: Fairmont Pittsburgh
The Fairmont Pittsburgh anchoring Three PNC Plaza is a "LEED luxury" landmark. Signature design elements celebrating local art and industry give the hotel a character uniquely its own. Steel and glass feature in design details throughout the property and in works by regional artists, including the dramatic ballroom chandelier and glass pendant fixtures in the lobby and bar. Artifacts from the 1800's discovered during building excavation are incorporated into the design and in prominent locations throughout the hotel. A focus on locally-sourced materials, including recycled and recyclable products, helped earn the property LEED® Gold designation and demonstrates that Fairmont sacrificed neither its high service standards nor aesthetics for sustainability goals.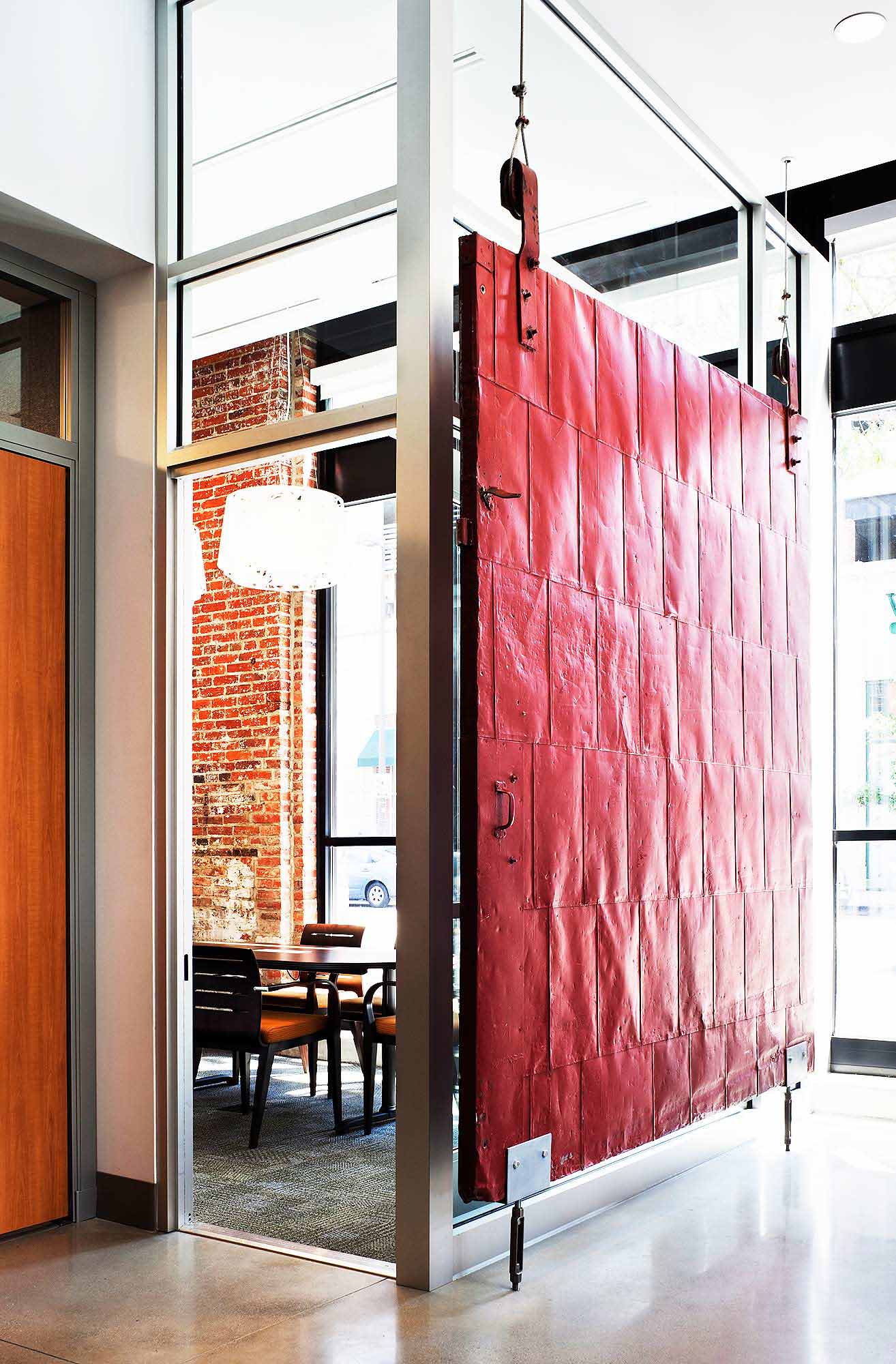 Community: PNC Bank
During the last decade, banks opened branches at a feverish pace. While PNC Bank expanded its network, the strategy was always more than growth for growth's sake. Honoring its commitment to contributing to the communities where it does business, the bank's corporate real estate team embarked on a rollout program that set new standards for sustainable retail design. The Harbor East branch in Baltimore adapted the prototypical PNC branch design objectives — recognizable, accessible and sustainable — to suit a redeveloped, turn-of the-century furniture warehouse. Gensler's design infused salvaged material from the base building renovation with PNC's standard kit-of-parts to create a welcoming banking environment that connects with the local community through familiar details.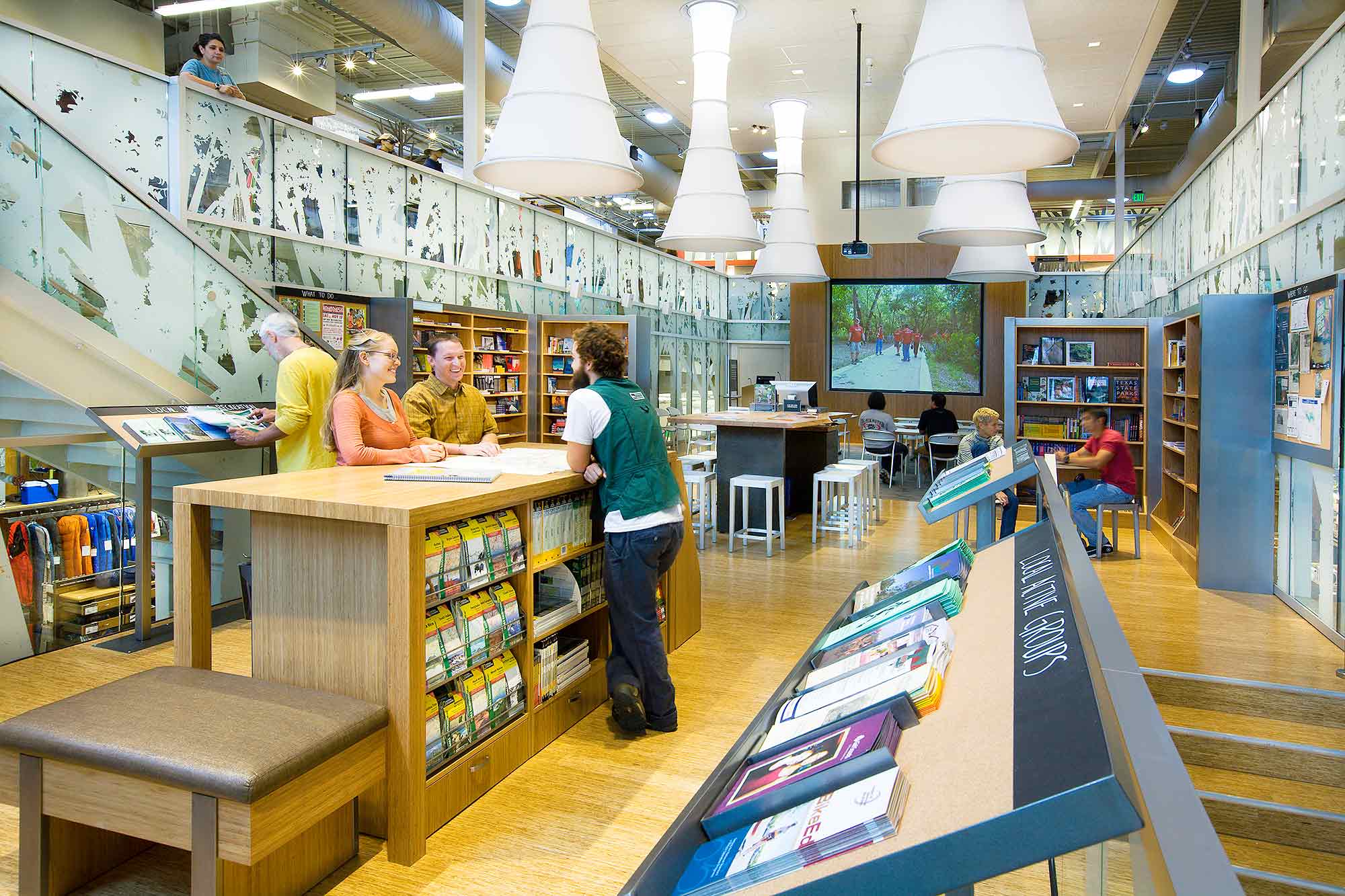 Stewardship: REI
The mission of Recreational Equipment, Inc. (REI) is to "inspire, educate and outfit people for a lifetime of outdoor adventure and stewardship." In that spirit REI stores serve to gather people together in authentic, sustainable settings. The Gensler-designed prototype allows testing of green design and retail concepts for implementation in stores across the REI portfolio.
In Boulder, Colo., and Round Rock, Texas — home to the first prototypes — the most valuable store real estate is allotted to the "Community Center," evoking REI's commitment to being active in local, sustainable society. Behind the scenes, the store is designed to promote employee happiness, health and comfort, honoring the staff's role as brand ambassadors.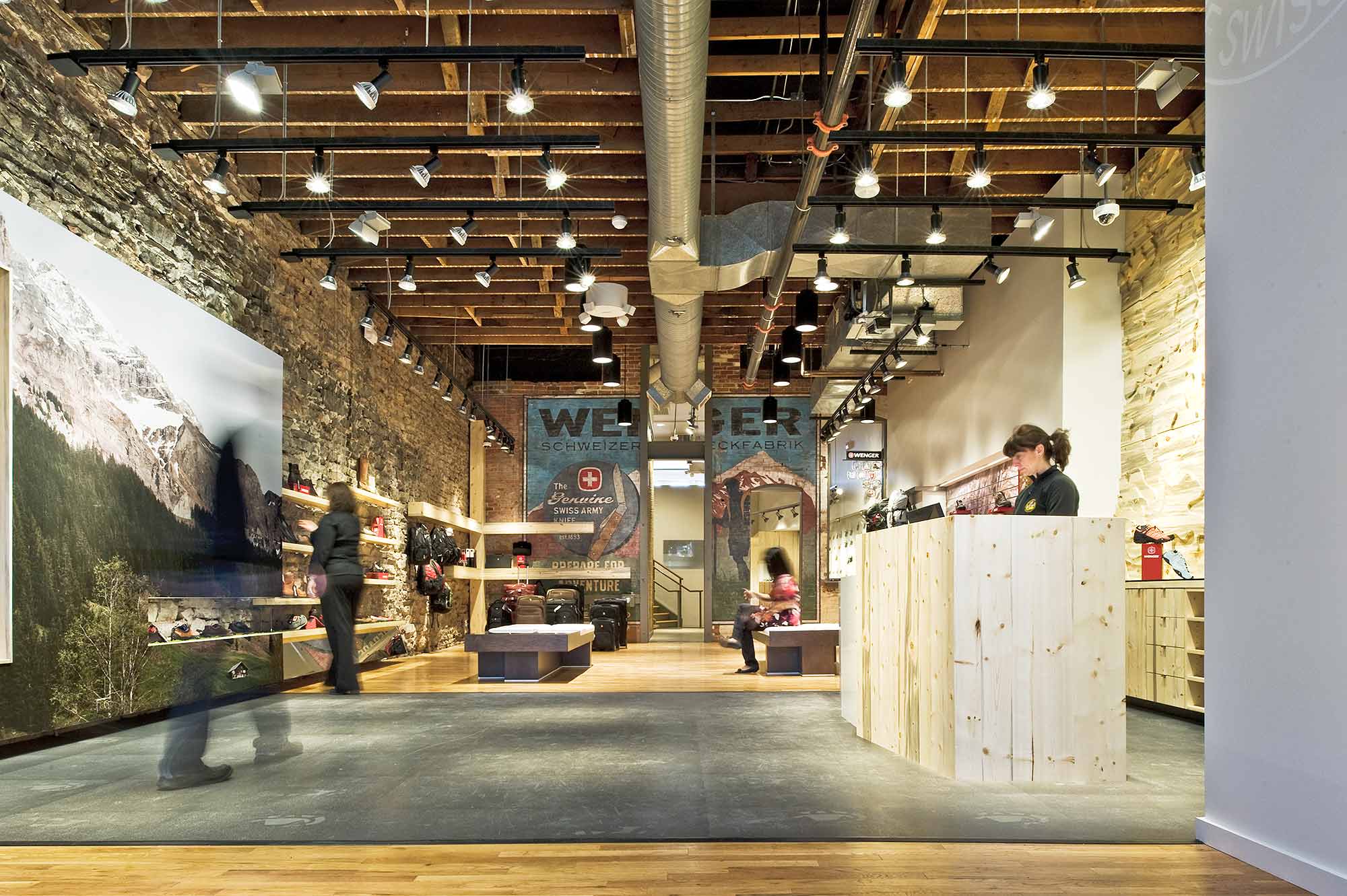 Responsibility ROI
Sustainable, authentic design is not only good for the earth and the community. As consumers seek and support responsible brands, the authentic approach can boost the bottom line. Corporate Responsibility Magazine reports that companies on its "100 Best Corporate Citizens" list outperformed the Russell 1000 by 26 percent. Balancing the needs of stakeholders — consumers, stockholders, community members — allows companies to create value beyond products or services. Edelman's goodpurpose® study makes clear: "Purpose is a vital addition to the age-old marketing mix of Product, Price, Placement and Promotion." Demonstrating a sustainable and valuable purpose through design gives consumers another reason to return to the store and recommend the brand.
Credits
Story
Maureen Boyer and Alison Carr (Gensler—San Francisco)
Kevin Craft and Virginia Pettit (Gensler Practice Area Communications)
Image Credits
Blake Mourer (Gensler—Denver)
Bruce Damonte
Sherman Takata
Michael Moran
Paul Brokering
Contacts
Maureen Boyer:
Alison Carr: