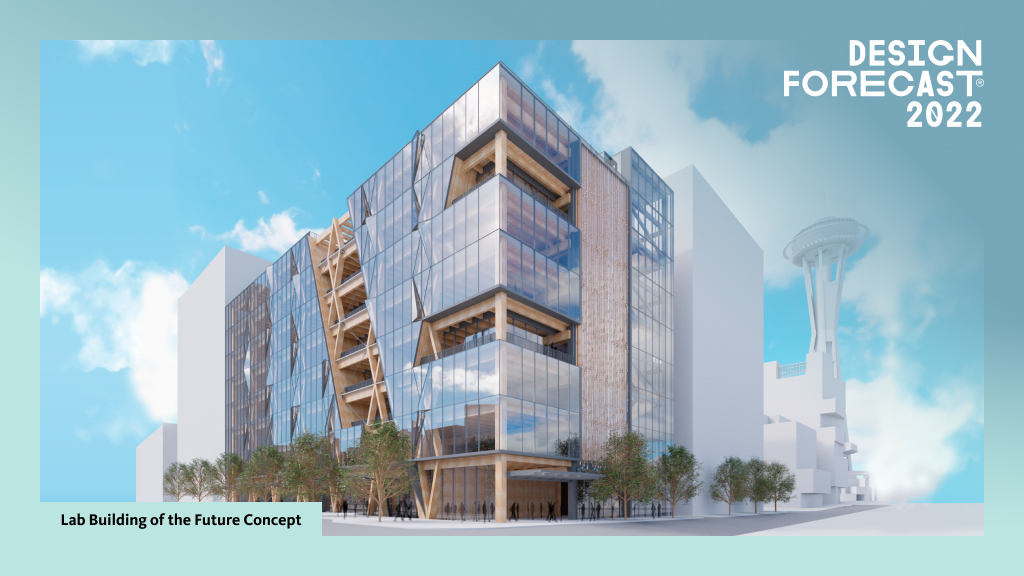 WEBINAR:
SCIENCES
NEXT: LAB BUILDING OF THE FUTURE
The demand for lab space and science workplaces is skyrocketing, fueling one of today's hottest real estate markets. In the race to design and build next-generation laboratory buildings quickly, efficiently, and sustainably, Gensler partnered with Buro Happold and KPFF Consulting Engineers to develop a concept for the next evolution of science buildings from the perspectives of resilience, performance, and tenant experience. The result is NEXT: a generation of lab buildings that prioritizes flexibility, well-being, and climate readiness.
In this webinar, hear from Gensler's Global Sciences Leader Chad Yoshinobu and the team who created NEXT, a building and platform for tenants and developers to reimagine what a science building can be. Panelists include Design Director Lucianna Scordo, Global Sciences Leader Justin Cratty, Project Architect and Designer Nathan Butt, Project Architect Erik Barth, Buro Happold Partner John Swift, and KPFF Consulting Engineers Principal Jacob McCann.
Watch the webinar and download Gensler's Design Forecast 2022 to discover more trends and strategies for transforming lab buildings and science workplaces for a more agile, resilient, and equitable future.