The world is changing. Global population shifts mean that over half the world's people now live in cities — a total of 4.2 billion people. By 2030, there will be 43 megacities on the planet with populations of at least 10 million people in each. These concentrations of people are already introducing tough new challenges.
Economic volatility is perhaps the topmost concern for our clients. Markets can turn on a dime and are influenced by increasingly unpredictable political and environmental landscape.
Climate change is on everyone's mind, and is affecting markets, governments, and people the world over. More than 90% of all urban areas are coastal, putting most cities at risk of flooding from rising sea levels and powerful storms.
For many of our clients, the changes they're seeing and the challenges they face represent at uncertain future.
On top of this, new technologies continue to disrupt every industry in the world, introducing a massive skills gap in the talent pool. At the same time, we're experiencing enormous demographic shifts in the global workforce. By 2025, millennials will make up 75% of all workers, bringing new expectations to the workplace and a median job tenure that's barely two years. This kind of churn is costly, time-consuming, and fiercely competitive.
For many of our clients, the change they're seeing and the challenges they face represent an uncertain future.
We Have an Opportunity to Make a Positive and Lasting Difference Around the Globe.
Because Gensler impacts millions of lives in cities around the world, we have an opportunity to address climate change and create a resilient future like few others can.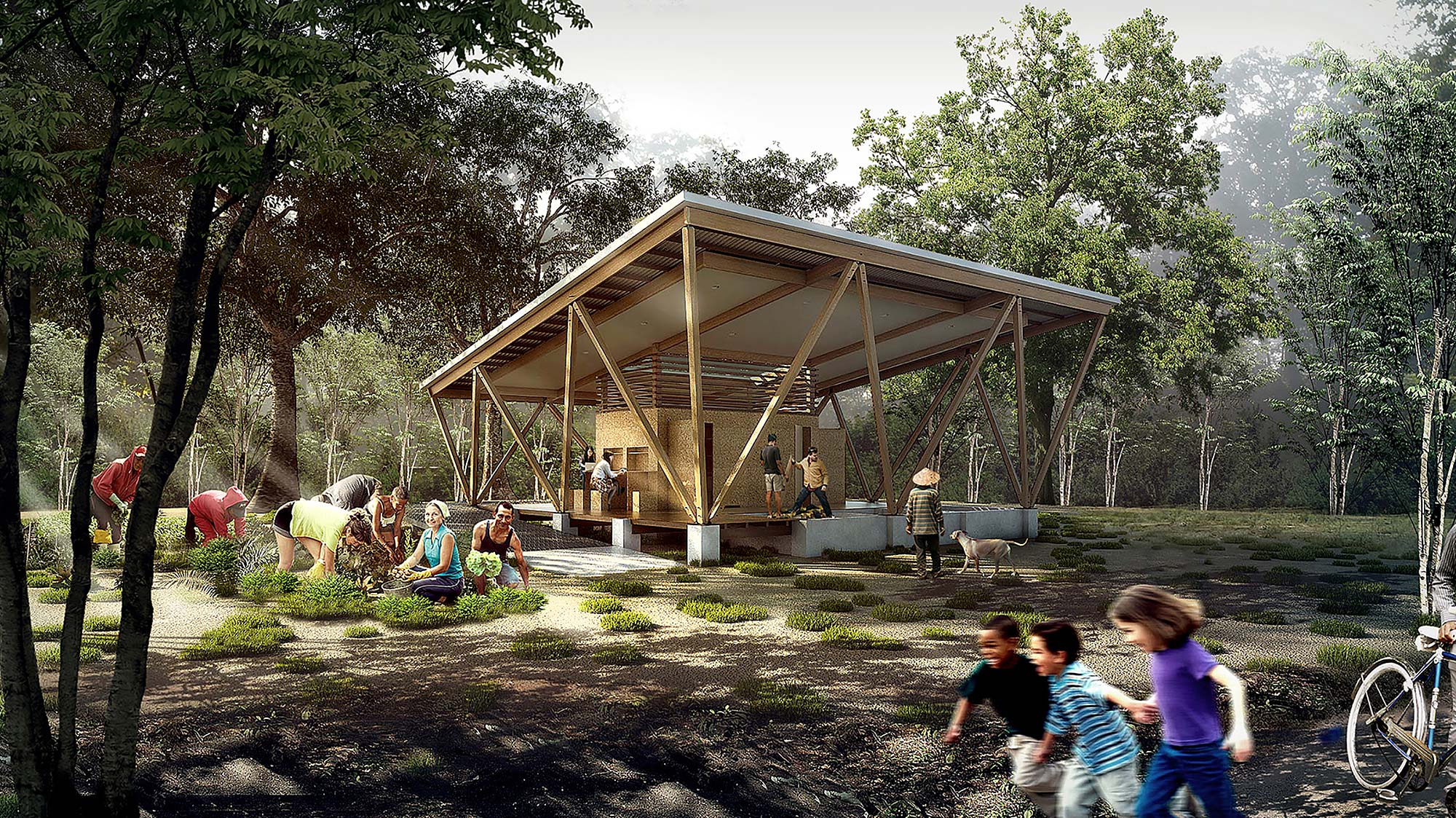 Buildings contribute nearly 40% of global greenhouse gas emissions.
—Architecture 2030
Buildings generate nearly 40% of annual global greenhouse gas emissions and 50% of the world's energy usage. With an additional 2.48 trillion square feet of new building stock anticipated by 2060, we have an urgent responsibility to lead our industry in meeting and exceeding net zero carbon standards. Meanwhile, cities around the globe are already experiencing climatic stress. Seawater rise in coastal communities presents a real and imminent challenge. Our design solutions need to rethink our relationship to water by incorporating natural defense strategies and smart building designs that can create resilient cities.
Download Design Forecast
Design Forecast presents a comprehensive look at design around the globe, with over 100 pages of insights, research and industry trends.
New modes of mobility are giving roadways and streetscapes back to people. With autonomous vehicles and aerial ride-share on the horizon, Gensler is shaping mobility for the future and transforming the world's cities.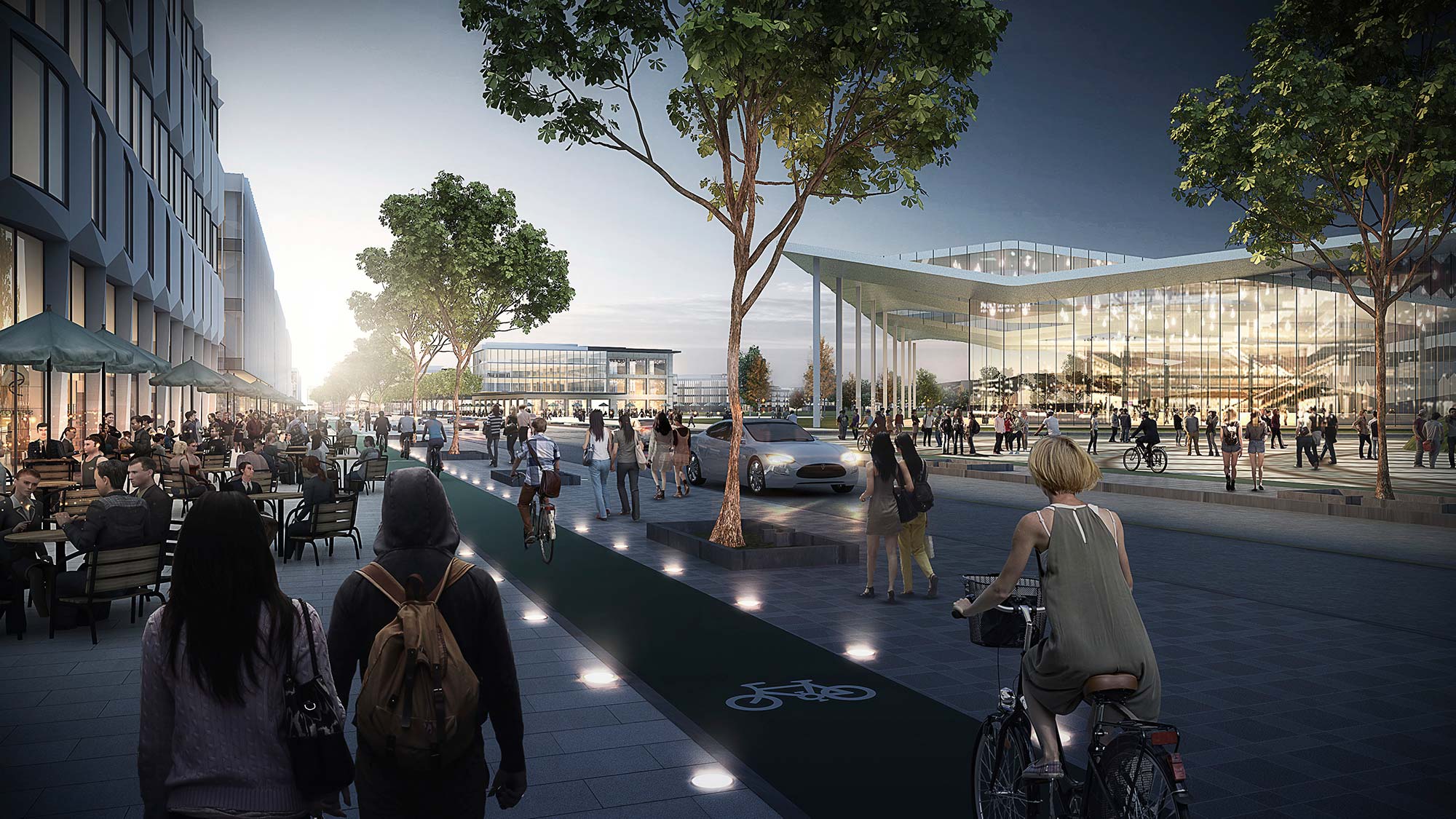 500M parking spaces will be available for reuse in the U.S. with the adoption of autonomous vehicles.
—The New York Times
Ride-sharing services and new modes of mobility like e-bikes, electric scooters, and other rolling devices have already multiplied transportation options for millions. But city streets were designed a century ago for cars and pedestrians—not scooters, drop-off and pickup spots, and bikes. Our opportunity is to rethink roadways, streetscapes, parking garages, and other car-dependent real estate—giving space back to people for parklets, outdoor dining, pedestrian promenades, and gathering spaces. In the U.S. alone, 500 million parking spaces will become available for redevelopment as autonomous vehicles become the norm. On a global scale, that opportunity expands to the equivalent of 5 billion parking spaces.
Using sensors, AI, and data platforms, we will create user-centric, intelligent, and highly adaptive spaces that seamlessly connect people to each other and the built environment.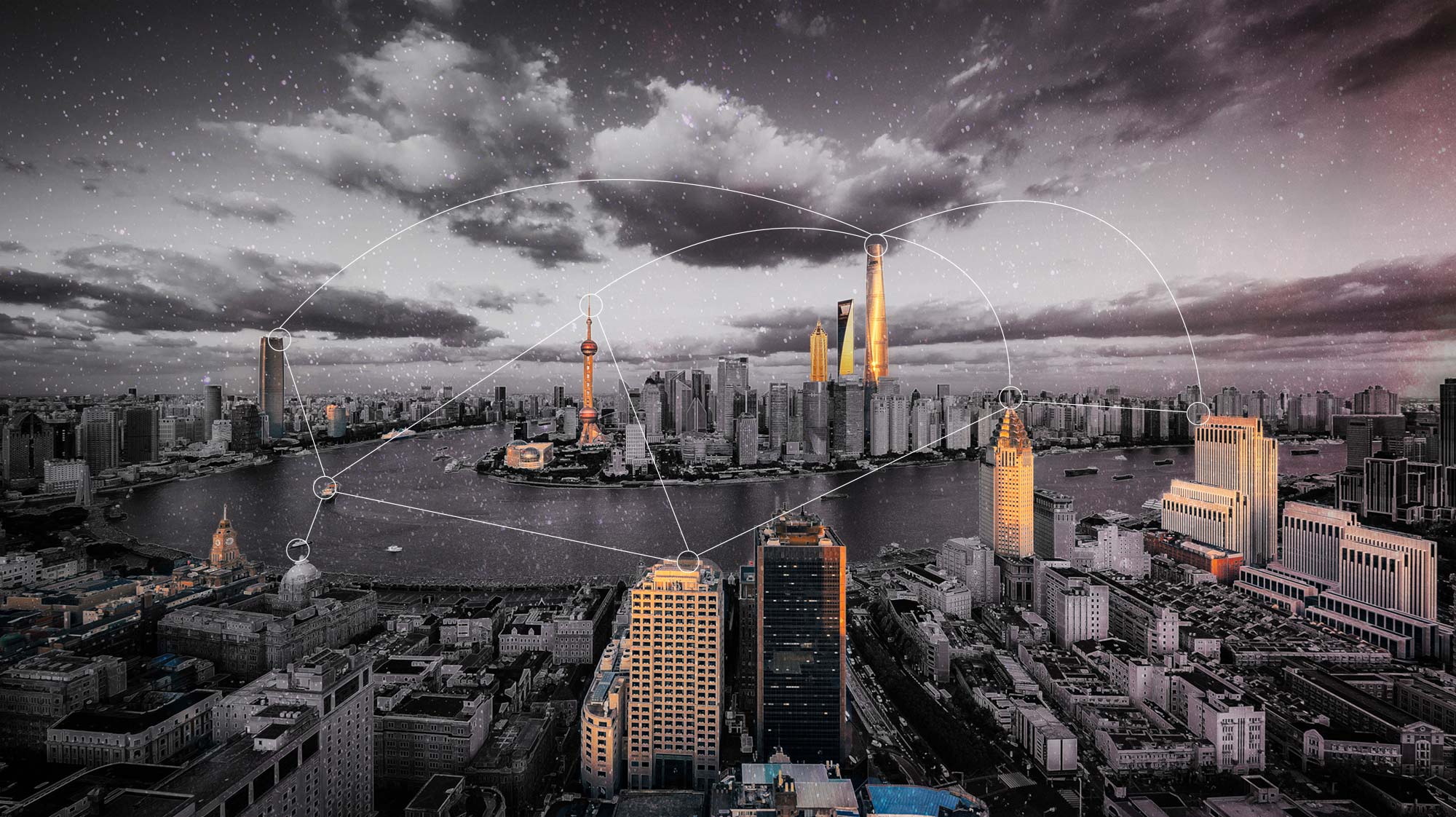 Since 1992, data production has exploded from a rate of 100 gigabytes per day to 50,000 GB per second.
—VoucherCloud
As urban populations keep swelling—and the challenges of pollution, congestion, and crime grow more acute—we must rethink how people experience every aspect of their lives. It's about making cities more human, not less. We live in a time of extraordinary innovation, driven by the exponential growth of data. As designers, we can create buildings with smart systems that augment people's abilities and cater to individual needs with truly personalized experiences. By deploying technology in service to people, we can become the driving force for cities that are efficient, livable, and sustainable.
Gensler is bringing new thinking to some of the world's toughest problems, such as affordable housing and the needs of the homeless.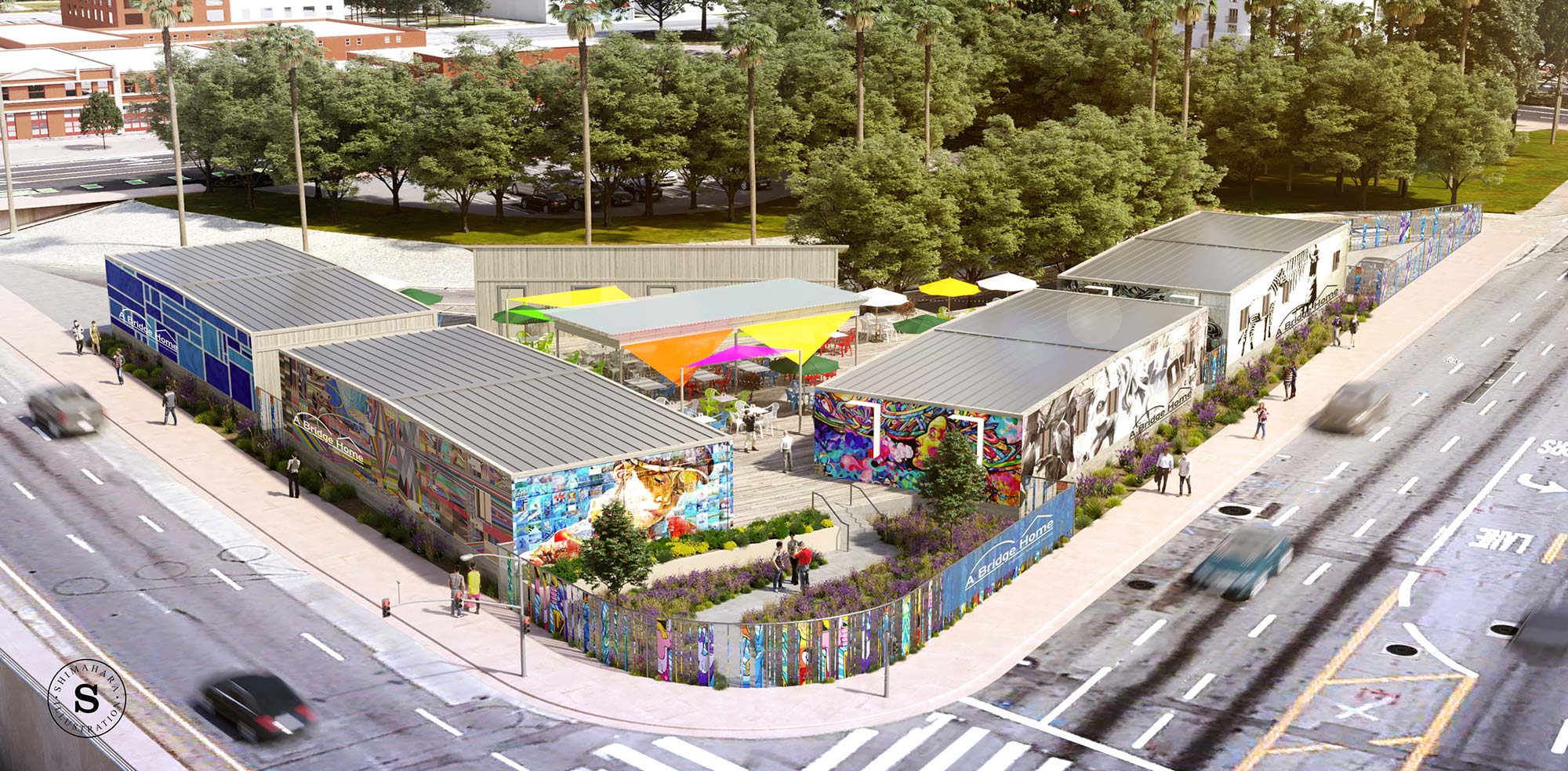 In 2019, nearly 59,000 people were homeless in Los Angeles County — a 12% increase in one year.
—Los Angeles Homeless Services Authority
By 2050, two-thirds of the world's people will live in cities, exacerbating the demands on these environments, increasing the number of urban poor, and causing homelessness to skyrocket—all while threatening public health and well-being. We have an essential role in helping our cities create healthy environments where people can thrive. Part of the solution will be in addressing homelessness, first by quickly mobilizing to create temporary supportive housing options, and second by seeking innovative solutions to developing permanent housing for communities in need. We are committed to Shaping the Future of Cities for everybody.
We Design for These Challenges with an Unwavering Focus on the Human Experience.
Gensler is uniquely positioned to help our clients respond to the rapid pace of change and take on the toughest problems facing cities. Our innovation platform—combined with our global scale and diversity across 48 offices and 24 practice areas—is unmatched.
As a result of our broad portfolio, we were able to remove 11 million metric tons of CO2 from the atmosphere last year. We also do the research. The data-driven insights uncovered by the Gensler Research Institute inform all our work and help define the trends you'll find in this publication.
Perhaps the biggest reason why we're able to shape the future of cities is because we design for the needs of people.
Last year alone, we created 1.2 billion square feet of building space, impacting the way millions of people in cities around the world go about their lives, their jobs, and everything in between.
Every day, we impact millions of people's lives.
For example, we're taking a close look at the mobility space and finding new opportunities to take the streets back for people. Today there are more than 500 million parking spots in the U.S. and 5 billion spaces worldwide. As rideshare, autonomous vehicles, and individual aircraft become the norm, these spots can be converted to parks, retail, housing, and more, all of which will improving our cities and the human experience.
Design is no longer just about creating beautiful things. It's about creating experiences that connect people to the places where they live, work, and play. This unwavering focus on the human experience is what sets us apart.
Insights and Industry Trends by Expertise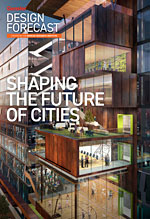 GENSLER RESEARCH INSTITUTE
SHAPING THE FUTURE OF CITIES
Fill out the form below to download Design Forecast (PDF).