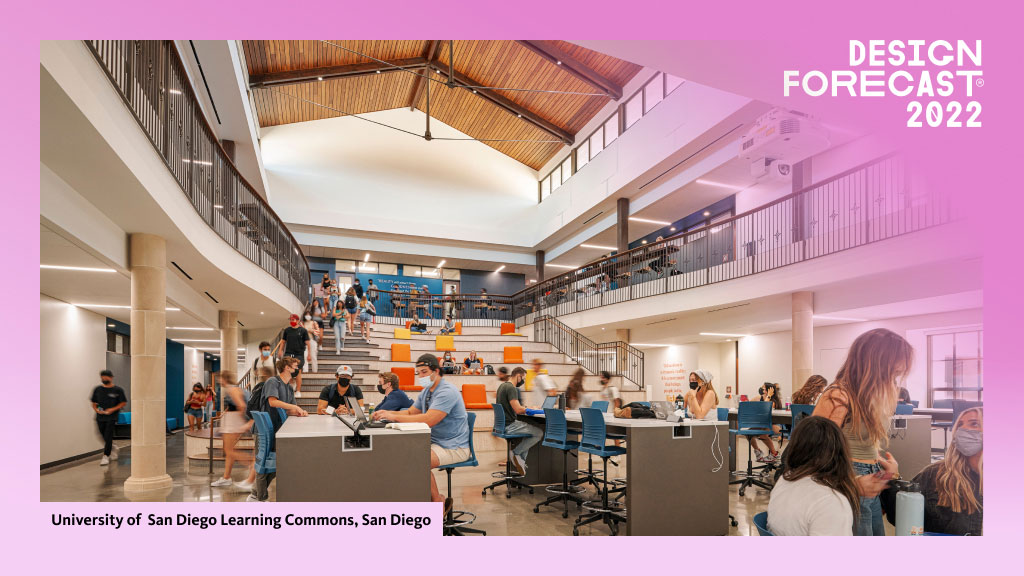 WEBINAR:
EDUCATION
MASTER PLANNING FOR THE WHOLE STUDENT:
WELL-BEING AND INCLUSIVITY IN HIGHER EDUCATION
Learning institutions are evolving to meet students' needs and adapt to a hybrid learning experience. As students look to schools not just as places of learning — but as places to feel safe, engaged, and included — there will be an ongoing emphasis on educating and nurturing the whole student and their well-being.
To ensure equitable access and success, the post-pandemic school must address both equity and engagement, along with safety, belonging, and basic needs. Gensler's research has shown that the "average learner" is a myth. Instead of designing one universal experience and then adapting to accommodate outliers, it's time we design to the edges and provide space for all learners.
In this webinar, Gensler's Global Education Leader Mark Thaler and Strategy Lab Director Patricia Nobre share how colleges and universities can take a "whole student approach" to campus planning and design. They are joined by a panel of administrators from top academic institutions — Julianna Barnes, Ed.D., President of Cuyamaca College; Wendy Hillis, AIA, Campus Architect and Assistant Vice Chancellor at University of California, Berkeley; and Curtis Wright, VP of Student Affairs at Xavier University of Louisiana — who share their perspectives and address questions from the audience.
Watch the webinar and download Gensler's Design Forecast 2022 to discover more trends and strategies for transforming educational environments for a more agile, resilient, and equitable future.