CITIES &
URBAN DESIGN
Urban areas are a bigger part of the global conversation than ever before. The events of 2020 highlighted issues that will take decades to fully address. The interplay between urban designers, public policy makers, and community voices thus takes on new meaning, as they strive in unison toward equitable and sustainable cities.
ENVIRONMENTAL FACTORS MATTER MORE THAN WE REALIZE
We must seriously consider the fact that the pandemic is a product of the alterations we've made to the natural landscape and the lack of harmonization of our cities with nature. We have to start adapting cities to the landscape, to nature, and not the other way around.
TREND 01
A MIXED-USE MINDSET
CITIES DON'T HAVE TO SACRIFICE DENSITY
To get ahead of the next public health crisis, build resilience, and promote equity, cities should counterbalance perceived negative effects of density by improving access to essential services such as water, affordable housing, education, open space, technology, and healthcare.
Repurposing existing buildings
to new functions will form a significant part of such efforts. It's possible to make cities healthier places without sacrificing the density that fuels their economies.
TREND 02
PARKS AND FLEXIBLE STREETS
URBAN PARKS AND FLEXIBLE STREETS MAKE HEALTHIER, MORE-PURPOSEFUL CITIES
New approaches to city-making should bring open spaces, watersheds, infrastructure, forests, and parks into the heart of how we plan and reshape our cities in the face of climate change and future pandemics. Likewise, we are witnessing a new widespread acknowledgment of the advantages of flexible streetscapes. In the long term, reducing street widths to expand sidewalks will become more commonplace.
THE CENTRAL BUSINESS DISTRICT SHOULD EMBRACE A WIDER PURPOSE
"To reshape the CBD, a change of mindset is critical to create zoning and development regulations that promote walkability, resiliency through adaptive reuse, and inclusivity that would allow the CBD to be enjoyed by all."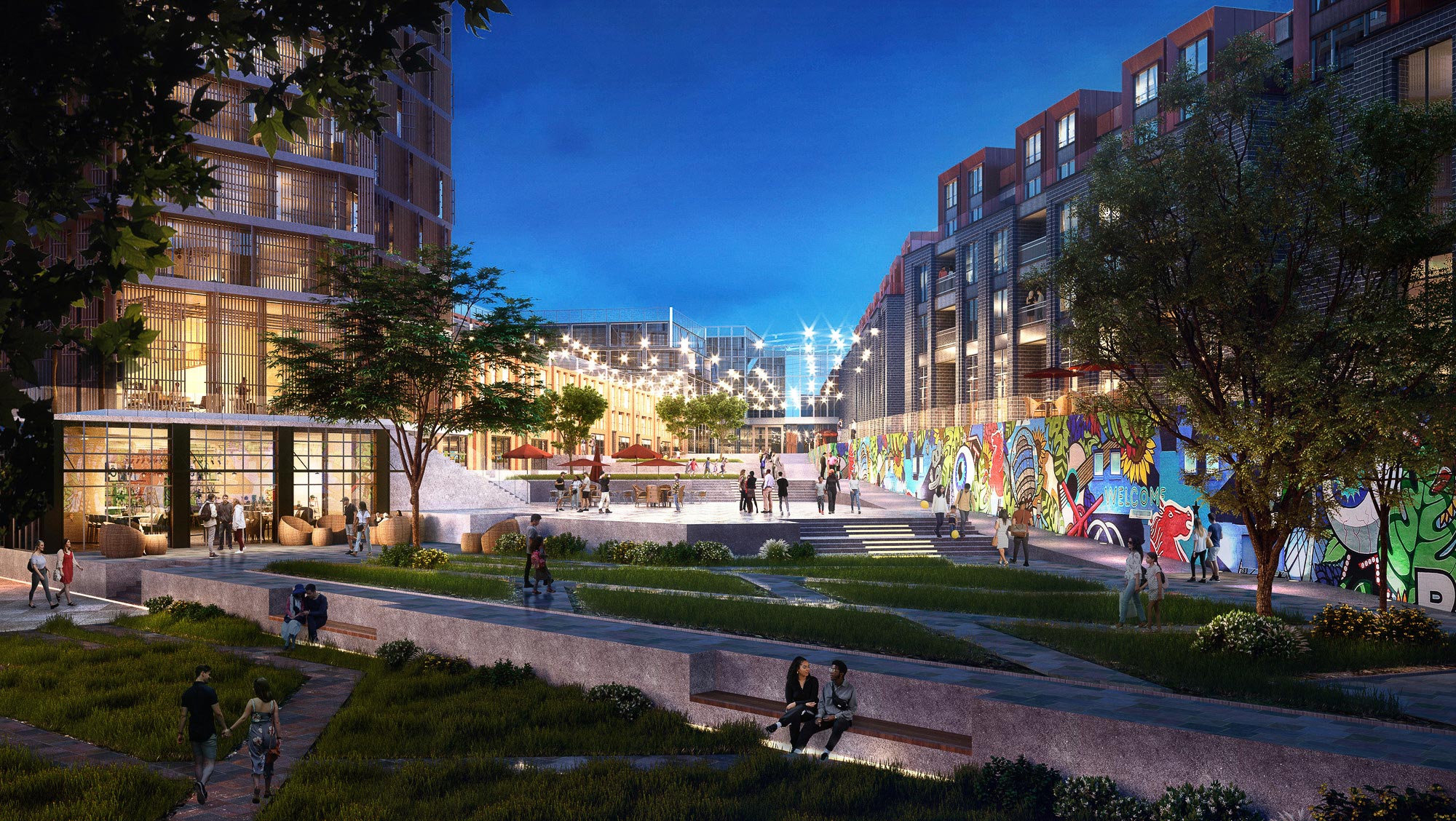 TREND 03
SECOND-TIER CITIES
SECOND-TIER CITIES WILL PROVIDE COMPELLING ALTERNATIVES
Technology has erased the need for physical proximity for many of our daily activities. Now, work can be done from anywhere. The pandemic caused many city dwellers who are no longer tethered to a downtown office to rethink life in large urban areas in favor of smaller, less dense second- and third-tier cities. Through a confluence of lower costs of living, more accessible amenities, and improved overall quality of life,
the appeal of second- and third-tier cities
(or "18 hour cities") is increasing — and they must respond accordingly. Meanwhile, larger cities have an opportunity to preserve their vibrancy by increasing the permanent population and diversity of functions in their urban centers.
OVER TWO-THIRDS OF RESPONDENTS WANT TO LEAVE THEIR GLOBAL CITY FOR SMALLER, LESS POPULATED AREAS.

EQUITY AND THE 20-MINUTE NEIGHBORHOOD
"We're seeing a ripple effect in our neighborhood storefronts — and well before this pandemic, many of those storefronts, especially in our neighborhoods, were already vacant. There's an opportunity to start to think about how these spaces can be repurposed, and how they can fill some gaps in healthcare — how we can populate these spaces to address some of these overdue needs in the community."
—Andre Brumfield, Gensler Cities & Urban Design Leader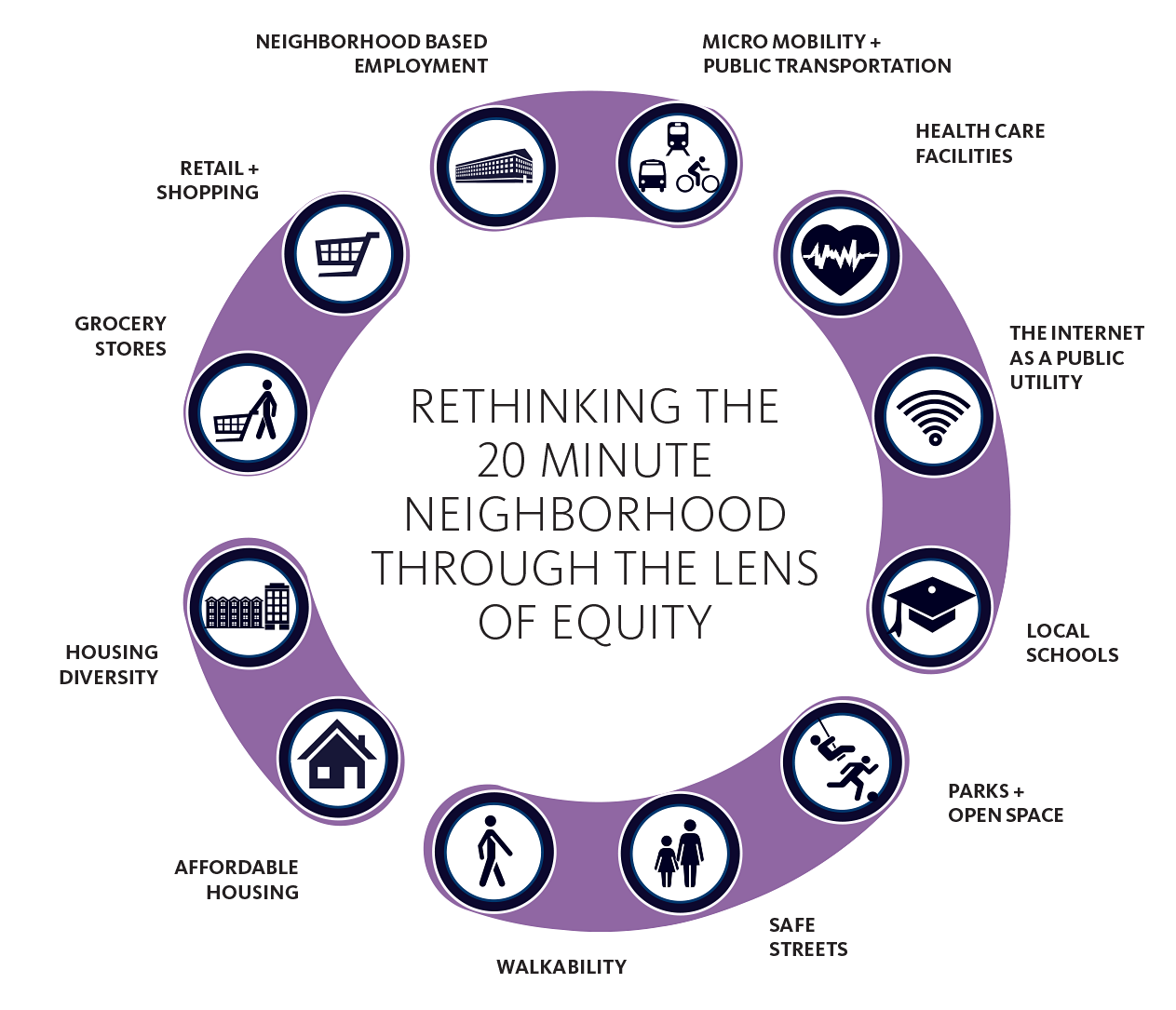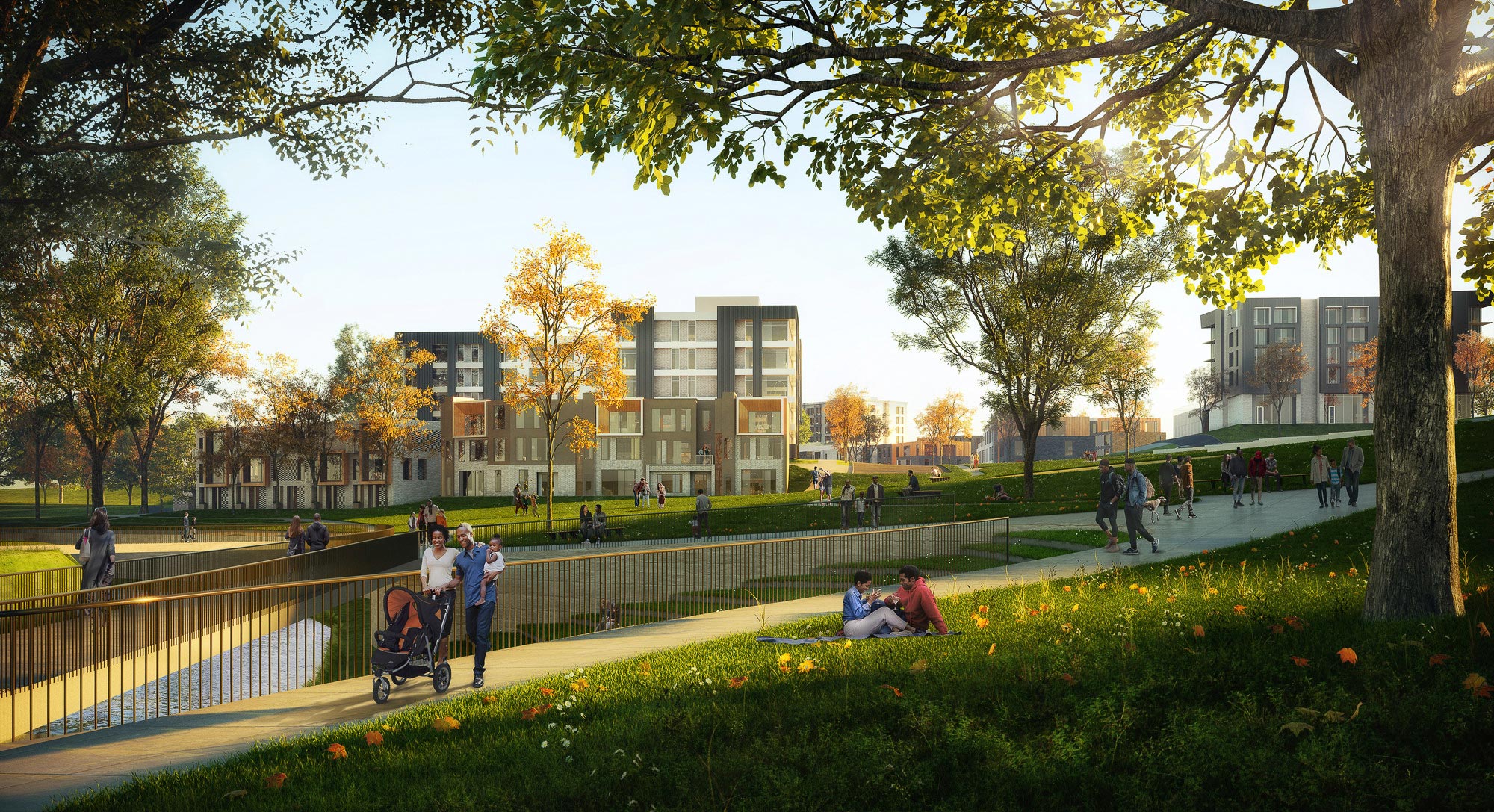 TREND 04
PRIORITIZE ACCESSIBILITY
EQUITY SHOULD FRAME THE 20-MINUTE NEIGHBORHOOD CONVERSATION
To make a
20-minute neighborhood
work, it must first be infused with the necessary services to support residents' quality of life, including healthcare, affordable housing, education, healthy food, retail, and greenspace. Access for all residents must be an absolute priority. This becomes especially important as shortages in revenues are affecting investment in updates to ailing transportation infrastructure. Over time, this will increase reticence to use mass transit in major cities, which amplifies the importance of creating cities where all residents can find what they need within walking distance.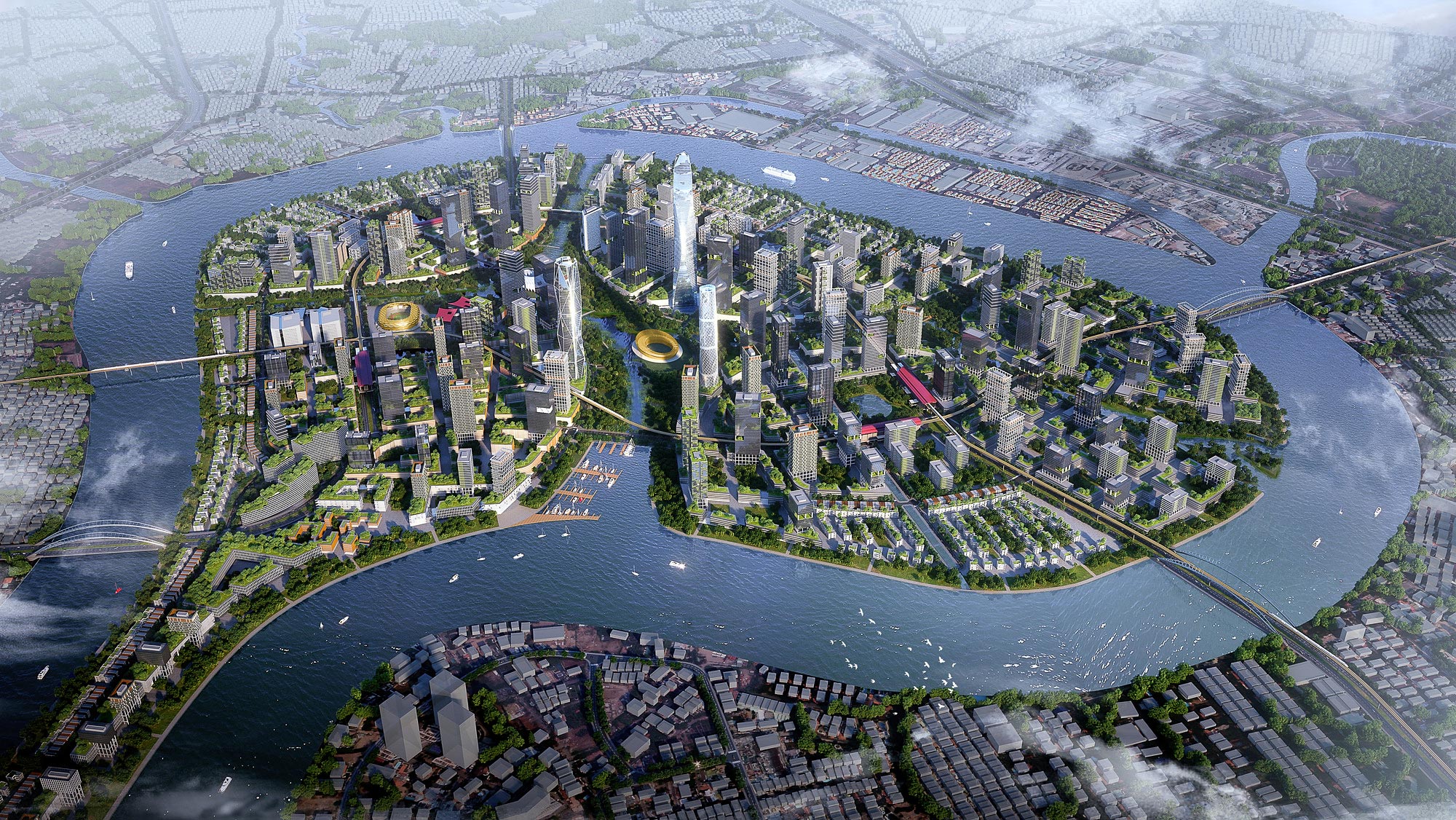 Explore Design Strategies for a Post‑COVID World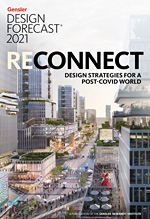 GENSLER RESEARCH INSTITUTE
DESIGN STRATEGIES FOR A POST-COVID WORLD
Download Gensler Design Forecast 2021 (PDF)