How Education Can Build an Optimistic, Equitable Future
June 17, 2020 | By Meghan Webster, Patricia Nobre, Mark Thaler, Nathan Kim
Crisis sparks creative problem solving. Education has responded in real-time to the pandemic, addressing tactical challenges of shifting entire school districts and campuses online overnight, with innovation and deft speed. In the process, however, systemic inequity and disparities have been exacerbated. By its nature, learning from home relies not only on access to technology and Wi-Fi, but on physical space, family support, and emotional bandwidth for learning. While the pandemic has presented a challenge to every student, it has disproportionately challenged students within black and brown communities.
In the near-term, it is critical that each institution look to its evolving practice with a clear focus on creating learning spaces, whether physical or virtual, that empower every learner. Schools and institutions are navigating the strategy of a fall return to varying degrees, developing an infinite number of scenarios that are uniquely suited for their location, resources, socio-economic landscape, infrastructure, and mission. While higher education is focused on comprehensive approaches analogous to public health strategies of a city, primary emphasis in K-12 has been on building trust with their parent communities that they can offer an environment that is safe for their children. Our recent blog post, "6 Considerations for Transitioning Back to Campus," highlights several methods and tools that can be calibrated to the specific profile of each school and institution.
What is not lost on anyone — parents, students, educators, administrators, or lawmakers — is the broader existential question of the longer-term impacts of the pandemic. How can we take what we have learned during this time to impart positive change on our schools, colleges, and universities, to ultimately shape healthier, wiser, and more equitable communities? Out of the heartbreak and inconvenience of our global situation, education has a rare opportunity to exponentially advance forward.
Scott Galloway of Columbia University recently posited that this pandemic is not a change agent, but rather an accelerant for addressing some fundamental issues for education, and many of the institutions we work with agree. We recently released a set of back to school strategies that not only address the near-term tactics but also speculate on long-term innovations towards building an optimistic future.
A vision for a resilient & equitable future
For more than a decade, our research has focused on trends driving the future of education, and our findings have only been amplified by the impact of the pandemic. The core tenet that we have uncovered is that the future of learning is learner-centered, which implies a major repositioning of the learner, the role of the educator, and the environments we design. We have found that learning outcomes are no longer so prescriptive, and the path of the learner may take on a number of routes towards success. As our co-CEO Andy Cohen highlighted during the 2020 Schools That Can Virtual Forum, our current health, social, and economic crises have amplified these trends further.
Here are six strategies to adapt spaces for the future of learning:
1. Put equity at the forefront of any plan.
The pandemic, along with the racial justice protests in recent weeks, has brought the issues of diversity, equity, inclusion, and access in education into sharp focus. What an equitable future looks like for schools and institutions will be a key focus for students, faculty, and staff in the face of these current events and issues, and institutions will have to respond with intention and authenticity. An imperative will be a focus on issues that transcend educational institutions and directly address factors like segregation and institutional racism that have contributed to the racial achievement gap.
As institutions and schools face varying degrees of liquidity and cash flow due to inconsistent funding and uncertain enrollment numbers, efforts towards objective decision-making, prioritization of resources, and equitability will only grow in strength. As education looks to reprioritize and double-down on mission — as well as those areas that bring highest value to issues of diversity, equity, inclusion, and access — we will see a pedagogical, operational, and experiential challenging of norms. Every place tells a story of belonging, and education is ripe for reinvention in creating a sense of belonging for all communities and people.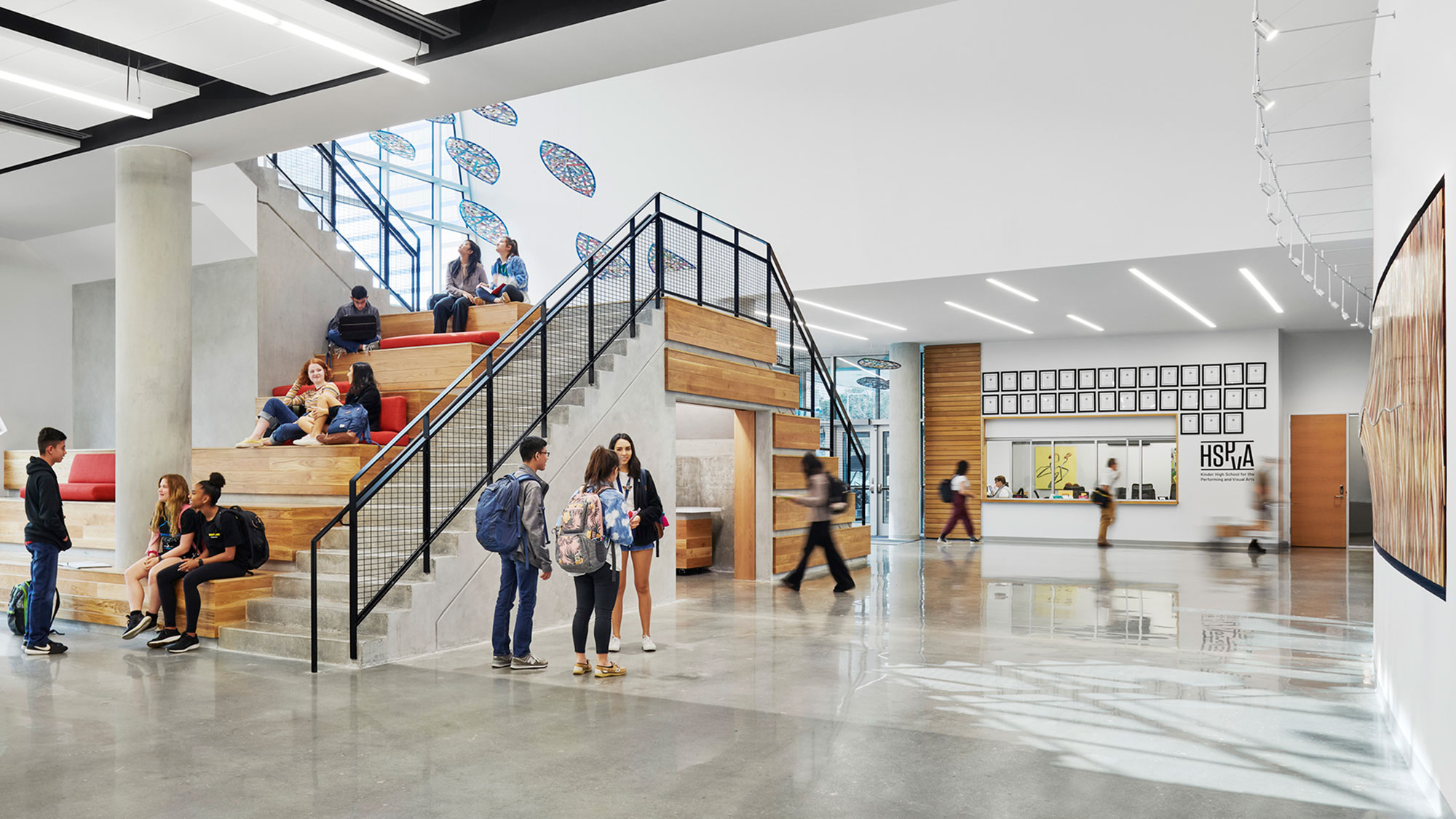 2. Focus on hybrid learning.
Before the pandemic, adoption of alternative technologies and pedagogies was slow to scale up. The immediate shift to virtual learning that schools and universities across the world had to make, nearly overnight, has granted us an enlightened perspective. Now more than ever, schools need to find new ways to address the needs of every learner. This demand for more engaged learning will accelerate new digital platforms, better equipping students to craft their own learning map and future.
As an example, Da Vinci Connect charter school in southern California has been offering hybrid learning options for students in grades TK through college since 2011. Each program combines on-campus and remote instruction using real world and social emotional learning. The program combines hybrid learning, real world learning, and social-emotional learning to "see and serve the whole student."
Scott Galloway predicts that online learning and digital platforms will only continue to expand as universities navigate the indirect financial impacts of the pandemic. A focus on the student experience will double-down on the interplay between virtual and physical space. But it's also critical to address inequities in remote learning, such as disparate access to technology, in order to ensure that digital and physical classroom environments are accessible for all learners.
To aid in understanding how environments need to rebalance virtual and physical space over the long-term, Gensler launched the Learning From Home Survey, which compares the impact of space on learning in and outside of the classroom. ( to learn more.) Despite the prevalence of social media among millennials and Gen Z students, our preliminary findings have shown that digital platforms are not cutting it. Students report feeling significantly less connected to others and to what they are learning while studying from home. Additionally, while both educators and students report that all modes of learning have been compromised in this rapid transition away from campus, students consistently report a more dire impact on learning than their educators.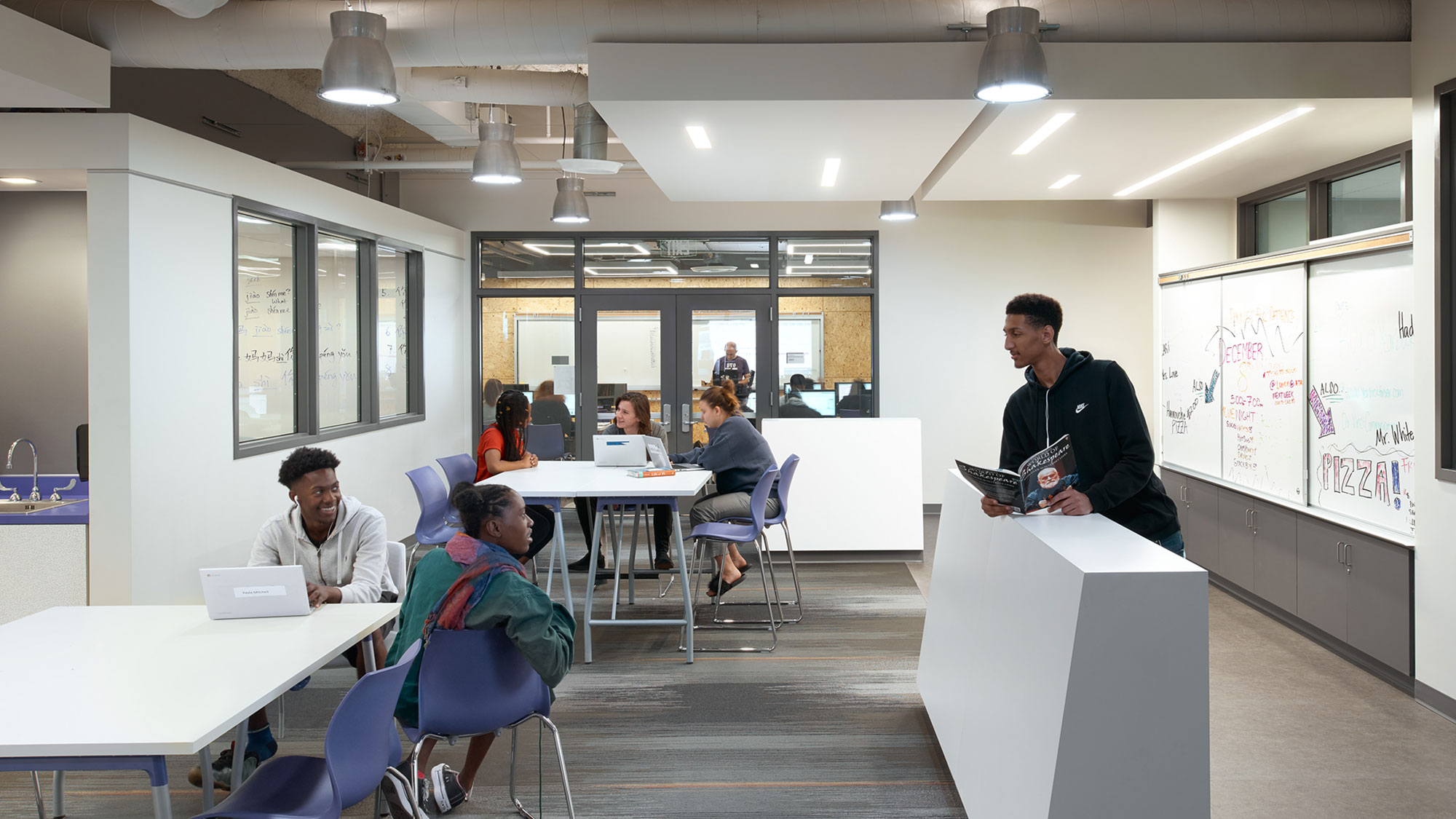 3. Prioritize place and community.
A decade ago, online learning called into question the need for a physical campus and generated much speculation as to whether the campus would cease to exist. While transitioning to virtual learning has proven successful for some students and for some types of course material, hands-on learning, soft skills, and connection to classmates and course material have been more difficult to translate to learning at home. Many schools and institutions saw the pandemic actually elevate the importance of human interaction, further underscoring place and community as a core value proposition.
Central to the campus experience, the value-add of place and community will evolve in a post-pandemic world. The near-term solutions to get students back to school in the fall and spring semesters this year can serve as a testing ground. Just as learning environments will employ hybrid solutions for learning, so will student life, dining, housing, and recreation as they seek to engender culture and community. As those elements of the campus that drive student experience increasingly combine digital platforms with physical space, campuses will also reprioritize on-campus activities for "highest and best" use of social and interactive space.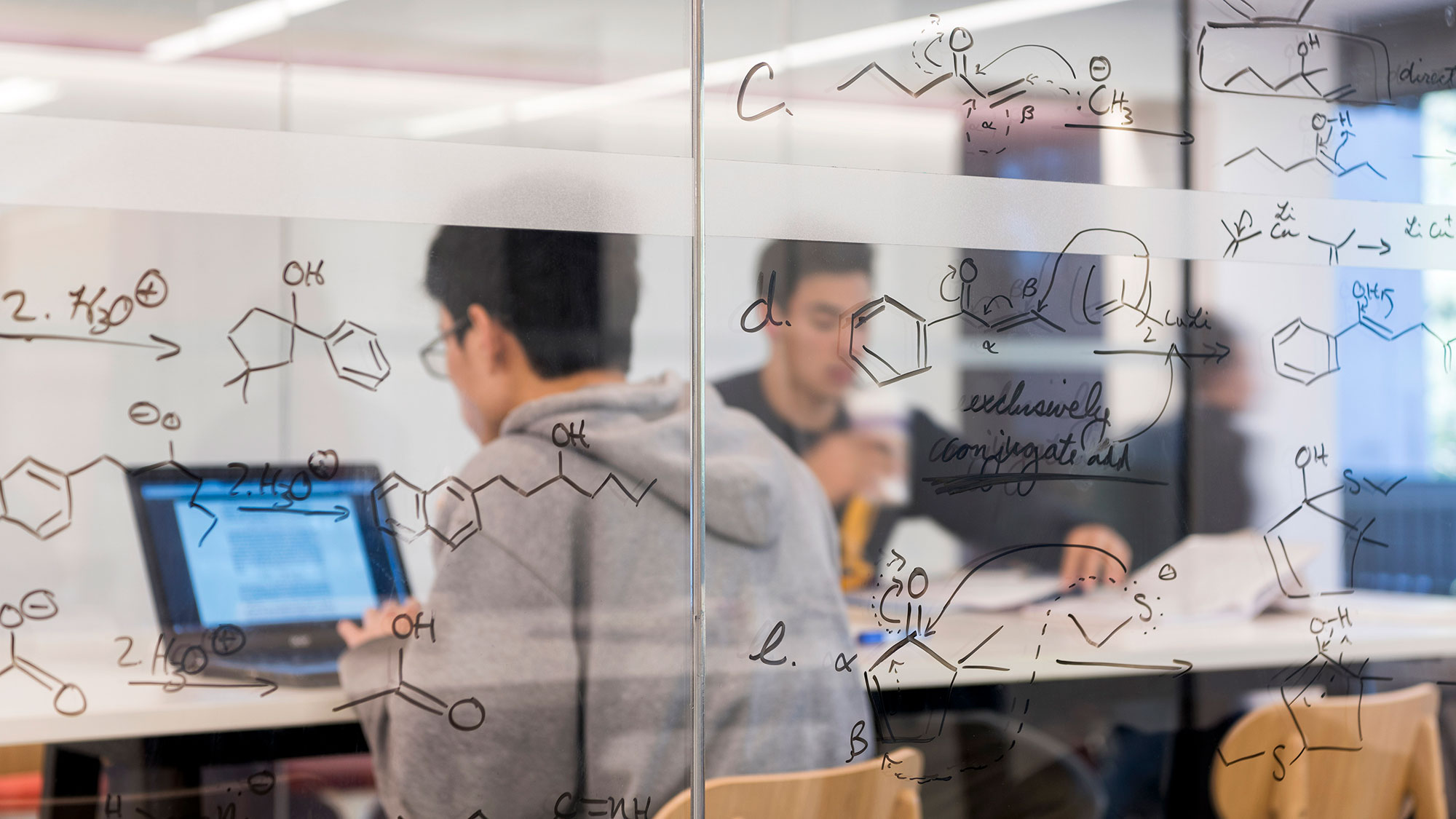 4. Foster an interdisciplinary mindset.
For nearly a decade, we have watched a culture of innovation emerge — both inside and outside of the classroom. This urgency to transcend silos has changed the way departments solve problems both academically and administratively, and the pandemic has only heightened that trajectory.
In the days following shelter-in-place orders, campuses assembled core planning teams, championed by senior leadership, that cut across disciplines to produce comprehensive solutions for immediate and near-term plans. The ability to solve challenges that have emerged from the pandemic will foster a lasting interdisciplinary mindset.
Campuses will develop enhanced infrastructures of technology and services as departments and disciplines increasingly forge these new connections. Additionally, new career paths will continue to emerge out of this need to collaborate in uncharted ways. The ongoing need to support problem-based learning, both in-person and virtually, will drive space priorities. To support the integrated thinking process and spur intrinsically-driven motivation in students, the spaces we design must continue to provide a level of diversity, multimodality, and flexibility.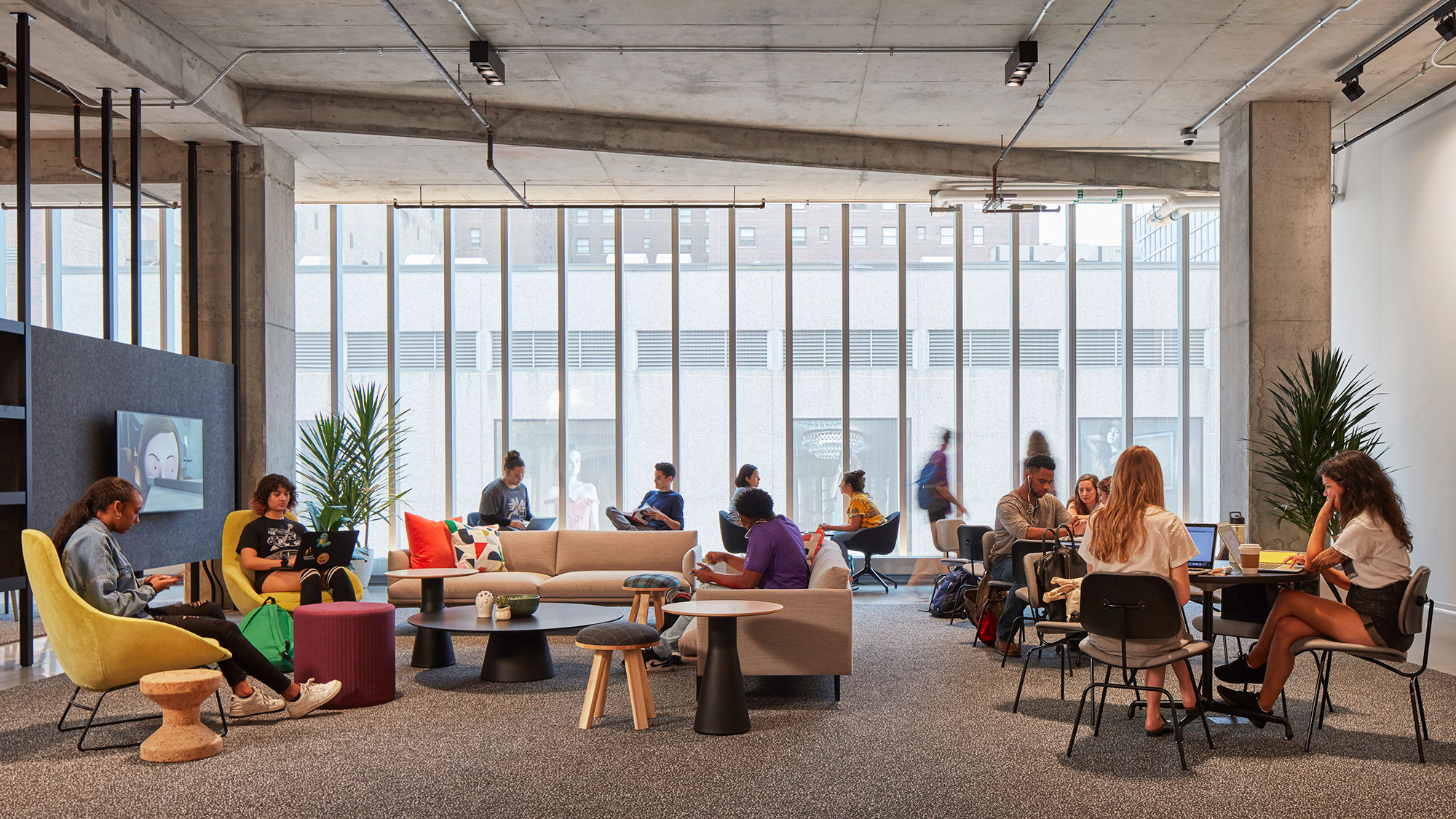 5. Recognize that talent is currency and marketable, adaptable skills are key.
The repositioning of the talent pool towards marketable and adaptable skills that we saw pre-pandemic will only accelerate. The unprecedented uncertainty and unemployment rates we're experiencing today will drive new trends towards adaptability and a growth mindset in people at all career levels. While credentials will still be valued, how students acquire these crucial educational proficiencies will prompt schools and institutions to more directly connect coursework to those skill sets that companies demand.
"Workforce development" is no longer relegated to trades-based training and will continue to blur between professional and vocational. New innovations in technology and manufacturing that emerge post-pandemic will expand alternate pathways beyond the typical college experience. Institutions such as community colleges, with their deep community roots and their occupational education and training programs, will play a key role as employers seek to cultivate a more diverse talent pipeline that meets immediate workforce needs. In addition, the pandemic has forced those disciplines that rely on hands-on learning (medicine, arts, construction, etc.) to find a short-term workaround. As technologies evolve, longer-term solutions that require literacy in AR and VR will offer supplement for in-person instruction. Schools and institutions can use this moment to explore new meanings for hands-on and explorative learning beyond the classroom.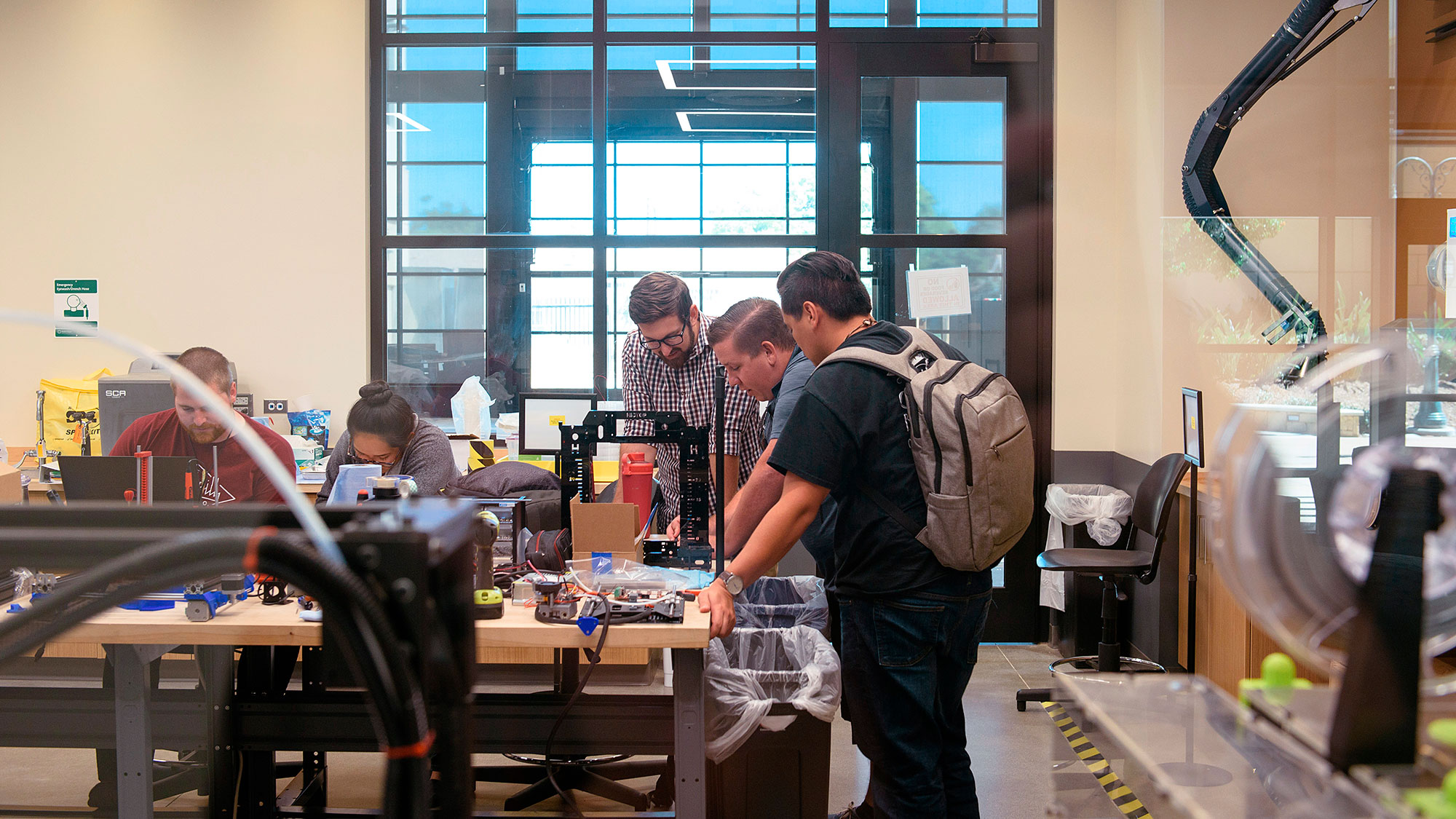 6. Embrace the campus as an ecosystem to build new synergies.
Connections made beyond the campus through partnerships with local business, government, and community makes learning resonant. With the pandemic, such connections are essential for school operations and in some cases, survival. As public and civic entities form new alliances between industry, technology, and education as a way of plotting the course to reopening, imagine what could happen if these alliances stayed together to solve problems going forward.
Shelter-in-place orders have forced us to experiment with the relationship between the workday and the learning day. And as companies plan to head back to the office, there is a recognition that these plans go hand-in-hand with plans for a return to school. Although fraught with difficulty, this shift has driven us to reevaluate the learning day, week, and year, relative to the workday.
As we consider the role of education as an engine of our communities and cities, public and private sectors have an opportunity to partner towards building new synergies between work and education, integrally working together to help communities thrive.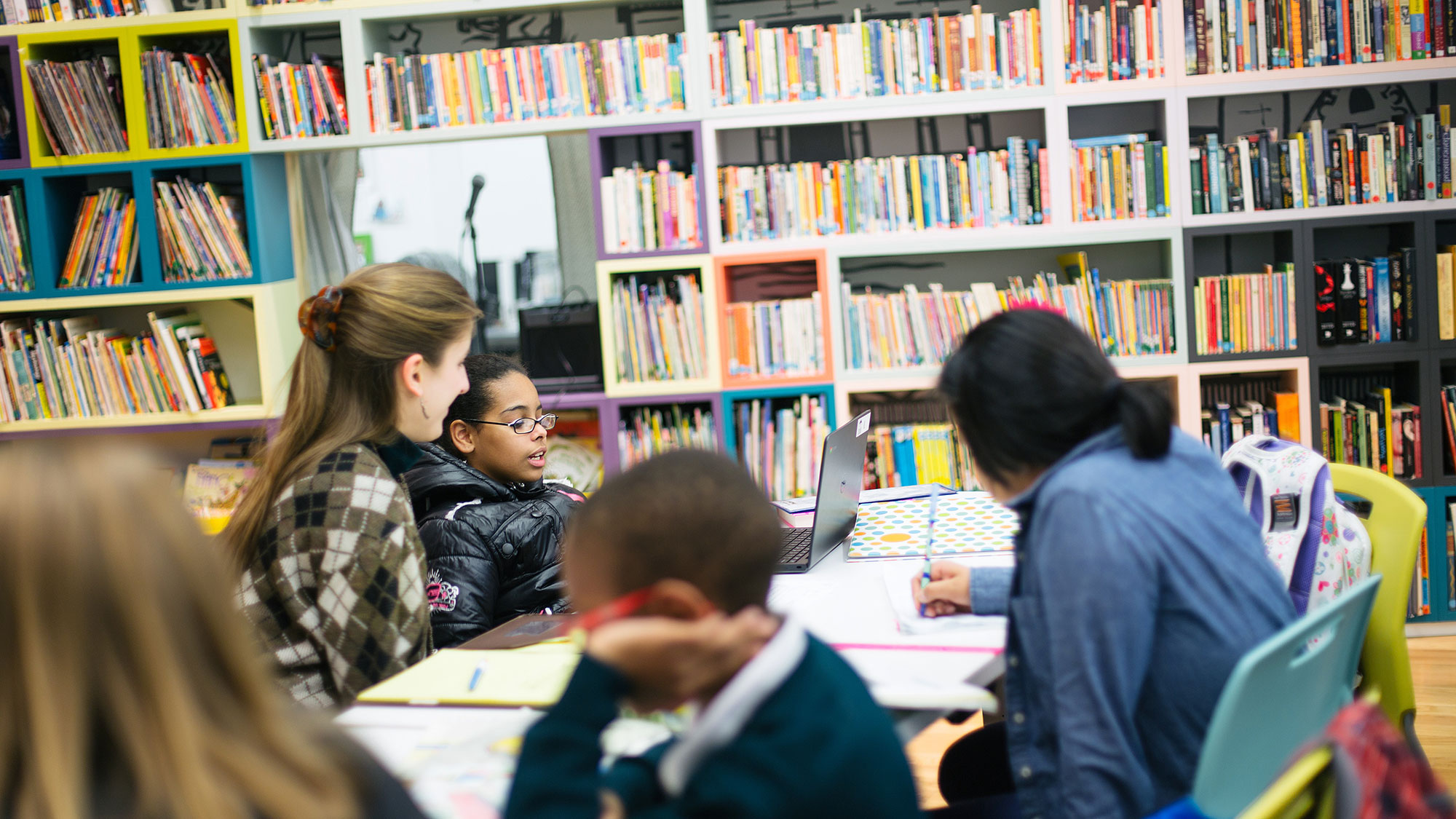 Predicting the future of our post-pandemic world is arguably futile, but we can collectively shape the possibilities of an optimistic way forward. The pandemic has drawn attention to challenges around equity and designing for multiple paths to success with which education and our communities have historically struggled. We cannot look away. Leveraging what we have learned from this experience can only lead to positive outcomes. Education was made for this moment, and it has all the right resources and people — thinkers, change makers, curious minds, and passionate advocates — to design what comes next.
To begin a conversation about how these tools can support you now and into the future, please contact us at .
For media inquiries, email .