Towards Justice, Equity, and Design
April 01, 2021
The events of this past year have sparked a growing movement of solidarity against systemic and historic racism towards the Black community, Asian Americans, and other members of underrepresented communities. To combat systemic racism in support of social justice and drive change across our industry, we must lead this change by starting from within.
To bring diverse voices together around present-day issues related to race and diversity, Gensler's Northeast offices (New York, Boston, Morristown, and Toronto) created the Justice, Equity & Design (JED) Dialogue series in 2020 with the aim to ignite a real movement within the firm to actively participate in the global fight to abolish structural racism.
Last fall, we had the honor of launching the program with the esteemed American intellectual and academic Dr. Eddie Glaude Jr., followed by a presentation in December by celebrated Canadian architect, Douglas Cardinal, whose work is informed by his Indigenous heritage. Our latest guest this spring was climate justice leader Elizabeth Yeampierre, an internationally recognized Puerto Rican attorney of African and Indigenous ancestry.
Below are highlights from the first three conversations:
Dialogue 1: Eddie Glaude Jr.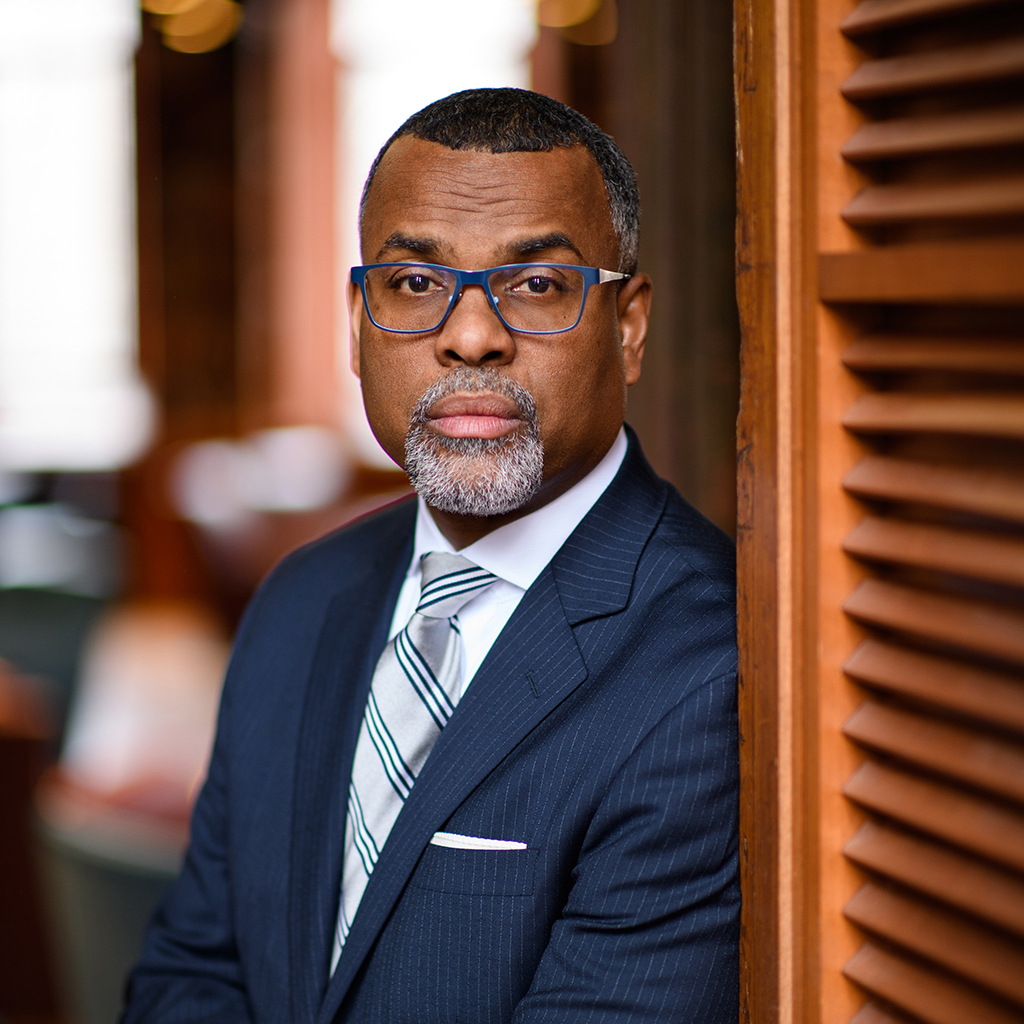 Dr. Eddie Glaude Jr. is the James S. McDonnell Distinguished University Professor of African American Studies at Princeton University, where he is also the Chair of the Center for African American Studies and the Chair of the Department of African American Studies. He is the author of the 2020 book, "Begin Again," about James Baldwin and the history of American politics.
Moderated by Roger Smith, a Design Director in Gensler's Morriston office, the conversation with Dr. Glaude laid bare the stark reality of America's long struggle with racial injustice.
Our inaugural speaker, Dr. Glaude, spoke about the urgent need for action on the part of all of us in the fight against racism and social injustice during this pivotal moment in American history. His opening remarks, firmly grounded in historical scholarship, sought to "situate what we face" today following the recent death of George Floyd, social protests, and calls demanding racial justice "as we reach for a new America."
Much of our conversation centered around insights from the writings of James Baldwin, a leading literary voice of the civil rights movement, highlighted in Dr. Glaude's recent book, "Begin Again: James Baldwin's America and Its Urgent Lessons for Our Own," where he explores the history of systemic racial inequality in American and persistent barriers to change. Dr. Glaude discussed the active role of history and how "the stories we tell often reveal the limits of our conception of justice," noting that, what we choose to leave out tells us a great deal about what we value and what we don't.
The stories we tell often reveal the limits of our conception of justice.
—Dr. Eddie Glaude Jr., James S. McDonnell Distinguished University Professor and Chair of the Department of African American Studies, Princeton University
The conversation also explored the implications for design, and how we might conceive of our cities and spaces in a way that tells a different story. Dr. Glaude's closing words were both a call to action and an embrace of hope for our collective future. "I am hopeful, but my hope is blues-soaked," he concluded, "but, if we're willing to be courageous on behalf of a new America that's desperately trying to be reborn, then I believe miracles can happen."
Dialogue 2: Douglas Cardinal
Douglas Cardinal is Canada's leading organic architect, who draws on his Anishinaabe heritage to inform his practice. For decades, he has been a forerunner of philosophies of sustainability, green buildings, and ecologically-designed community planning. His work springs from his observation of nature and its understanding that everything works seamlessly together.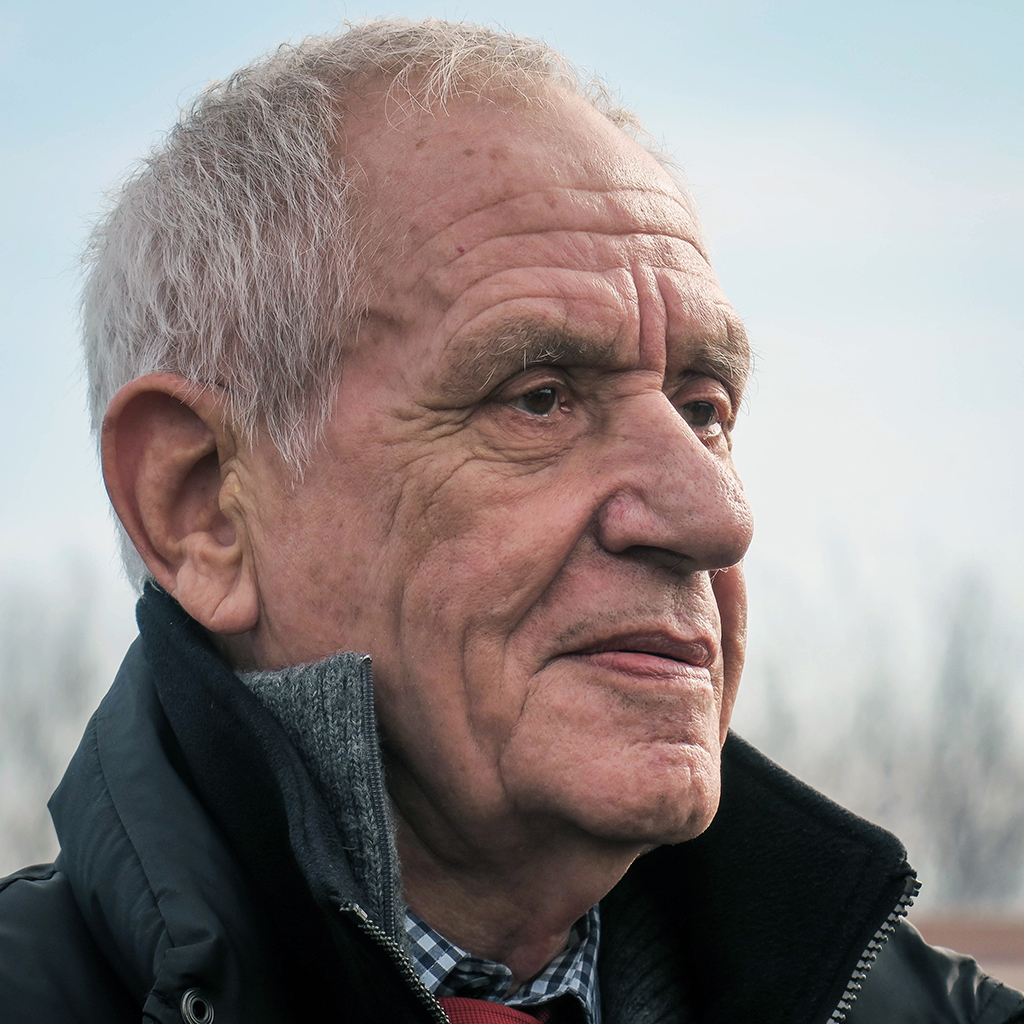 Tamarisk Saunders-Davies, Marketing & Communications Director for Gensler Toronto, moderated the discussion with Cardinal, which presented a look at the differing world views of Western and Indigenous societies and how that impacts architecture and design.
Influenced by his heritage and reacting against the leading movement in architecture during his education, namely modernism and The Bauhaus, Douglas Cardinal's body of work across Canada and the U.S. is the antithesis of these styles.
In this discussion, Cardinal emphasized the difference between patriarchal Western influences and the matriarchal influences of the Indigenous culture he draws on, in which women are admired and respected as equals. He also highlighted how connection to nature can reinforce humanistic design values, a strong undercurrent in his work.
We need these nurturing buildings to really create environments where people can grow, and particularly in our educational facilities… You can shape your environment, but in turn, it shapes you.
—Douglas Cardinal, architect
For Cardinal, architecture is a form of art, inspired by forces of nature, that should respect the environment and people who the architect is serving. Achieving harmony with nature is one of the main goals of his approach architecture. The curving organic forms of his designs are evocative of emotion and movement.
The concept of architecture as art is also central to his practice. Walking into one of his buildings, you should feel a part of it and it should lift your spirit, in the way that art does. He believes that architecture should be enjoyed by people, and that has been the guiding principle with every commission.
Dialogue 3: Elizabeth Yeampierre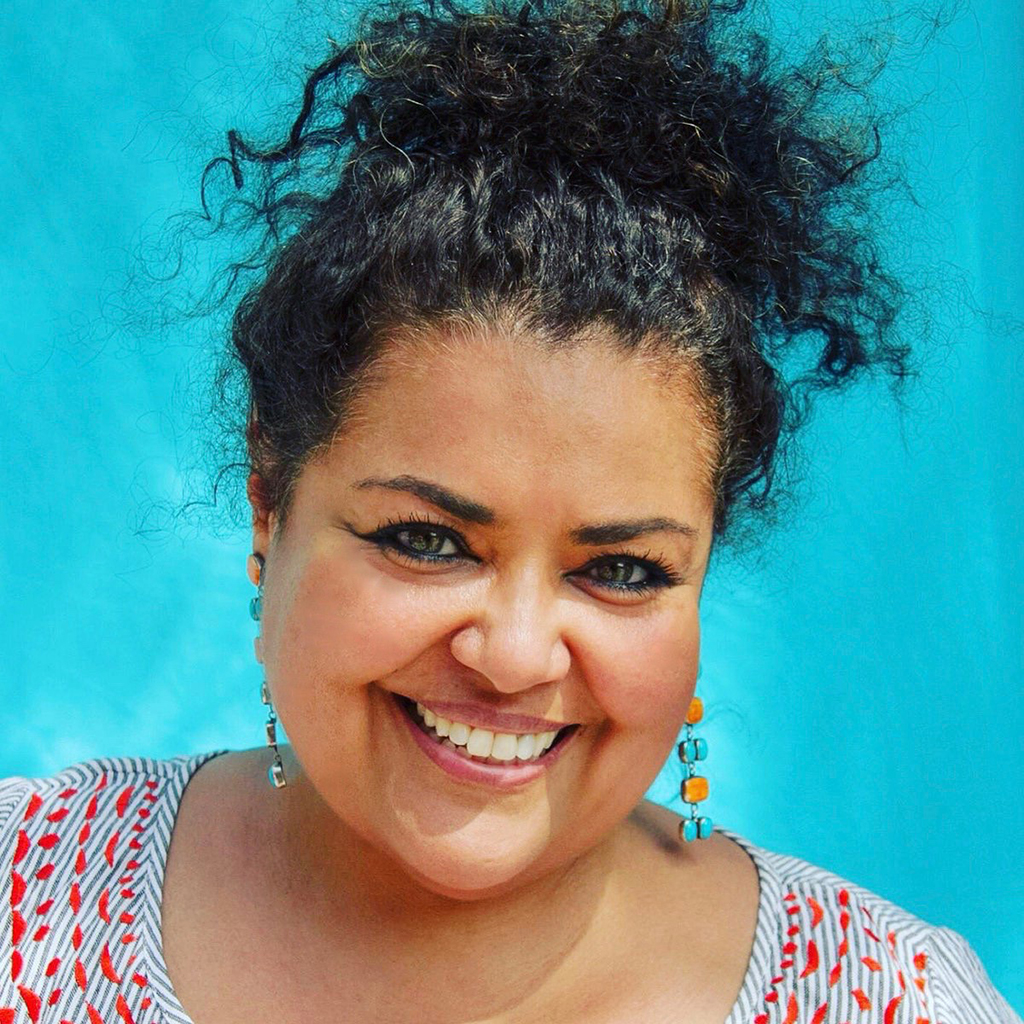 A leader for climate justice, Elizabeth Yeampierre is co-chair of the Climate Justice Alliance, a national frontline led organization, and Executive Director of UPROSE, Brooklyn's oldest Latino community-based organization. She is a long-time trailblazer for community-led planning in Sunset Park, Brooklyn, as well as city, state, and federal climate justice policy.
Mallory Taub, senior sustainability specialist with Gensler's New York office, moderated the conversation with Yeampierre, which covered her career path, local and intergenerational leadership, insights on advocacy and activism, and how designers can better engage communities in creating more livable spaces and places.
Yeampierre began by focusing on the difference between climate change and climate justice. While the climate change movement has always focused on reducing carbon, the climate justice movement is more intersectional and led by frontline communities most impacted by carbon co-pollutants, vulnerable to recurrent extreme weather events, and least responsible for contributing to climate change. She noted how health disparities, caused by fossil-fuel driven development, have made the same communities at high risk for COVID-19, and the pandemic has renewed the importance of fighting for the right to breathe.
Yeampierre also emphasized the importance of process in community-based visioning, planning, and design. She remarked that too often, an architect's design vision comes into direct conflict with the community's own vision. Rather, she urged, architects should listen to what community members say and take an active role in providing them with the right tools and language to understand design and development projects in their community.
As an example, she described how UPROSE empowered community members in Sunset Park, Brooklyn, to actively participate in envisioning the concept for a neighborhood greenway by providing them with research on what greenways looked like all over the world. Equipped with references, the community advocated for a design that focused on passive recreation and incorporated activities befitting the users' various cultures and backgrounds, from Tai Chi, to Dominoes, to Double Dutch.
You aren't bringing an idea that is already cooked for the community to consume. You are cooking it together.
—Elizabeth Yeampierre, co-chair, Climate Justice Alliance
An Ongoing Conversation
A critical part of this series has been the inclusion of a follow-up conversation, which provides a haven for open discussion among attendees to voice their individual impressions and observations of the JED Dialogue event. We believe that creating a safe space for colleagues to talk about the relevance of these issues in our work will help strengthen our goal of creating more just and equitable communities. Intended both as a platform to educate ourselves and, in turn, foster a more inclusive workplace, the initiative also ties into the additional actions that Gensler is taking to fight systemic racism in support of social justice. The series continues — our work has just begun.
For media inquiries, email .